Italy, like many other countries around the world, has been significantly impacted by the ongoing Covid-19 pandemic. As travel restrictions continue to evolve, it is crucial for travelers to stay informed and understand the current situation before planning a trip to Italy. This article aims to provide a comprehensive guide on navigating the Covid-19 restrictions in Italy, covering everything from entry requirements and quarantine guidelines to transportation options and safety protocols at popular tourist attractions.
The Covid-19 crisis has had a profound global impact, with Italy being one of the first countries in Europe to experience a surge in cases. Over the past few months, however, Italy has implemented rigorous measures aimed at controlling the spread of the virus and ensuring the safety of its citizens and visitors alike. Understanding how these measures have been put into place is essential for anyone considering travel to Italy.
Italy's entry requirements have undergone significant changes due to the pandemic. Travelers must be aware of the current travel restrictions and requirements in order to ensure a smooth journey. This includes providing mandatory documentation or health forms related to Covid-19. Moreover, travelers need to understand why a negative Covid-19 test result is necessary and within what time frame it should be taken prior to travel.
Additionally, this article will delve into Italy's quarantine guidelines and protocols for arriving travelers. It is important for travelers to be informed about the duration of quarantine as well as any possible exemptions that may apply. Touching upon transportation options during Covid-19 is also crucial, including any potential limitations or safety measures travelers should consider when moving around within Italy.
By familiarizing themselves with all these aspects before visiting specific regions or cities within Italy, travelers can better navigate enhanced Covid-19 restrictions that may be in place there. Through reliable sources of information such as official government websites and travel advisories, readers will have access to up-to-date details about areas with restrictive measures and additional requirements.
Navigating the New Normal
Italy, like many other countries around the world, has implemented various travel restrictions and entry requirements in response to the ongoing Covid-19 pandemic. Travelers planning a trip to Italy must familiarize themselves with these new regulations in order to navigate the "new normal" of travel. This section will discuss the current travel restrictions and requirements for entry into Italy, as well as highlight any mandatory documentation or health forms that travelers must provide.
Current Travel Restrictions
Italy currently has specific entry restrictions based on the traveler's country of origin. The country has established a color-coded system that categorizes countries into different risk levels: red, orange, yellow, or green. Each category corresponds to different quarantine, testing, and entry requirements.
For travelers coming from EU member states and Schengen Agreement countries (including the United Kingdom), there are no quarantine or testing obligations if arriving from a "green zone" country. However, all passengers must fill out a digital Passenger Locator Form before arrival.
Travelers from non-EU and non-Schengen Agreement countries face more stringent entry requirements. They are generally required to undergo quarantine for 14 days upon arrival unless they fall under certain exempted categories such as business travelers, medical workers or students.
Mandatory Documentation and Health Forms
All travelers entering Italy must complete a self-declaration form stating their reason for entering the country. This document can be accessed online through the Italian Ministry of Foreign Affairs website or obtained from transportation providers before boarding.
In addition to this form, passengers arriving in Italy may be required to present a negative Covid-19 test result carried out within 72 hours before traveling. The test must be either an antigenic or molecular (PCR) test and should be conducted at an authorized laboratory recognized by the health authorities in the traveler's home country.
It is important for travelers to note that these entry requirements are subject to change depending on the evolving situation and government regulations. Before traveling, it is essential to check the latest information and guidelines provided by relevant authorities or consult official government websites for accurate and up-to-date information. By adhering to these entry requirements, travelers can help ensure the safety and well-being of themselves and others during their visit to Italy.
Breaking Down the Need for a Negative Covid-19 Test
The requirement for a negative Covid-19 test has become a common practice in many countries, including Italy, as a measure to mitigate the spread of the virus. This section will delve into the rationale behind this requirement and provide details on when and how travelers should take the test.
Italy, like most countries, requires travelers to present a negative Covid-19 test result upon entry. This measure aims to ensure that individuals entering the country are not carrying the virus and potentially spreading it to others. By implementing this requirement, Italy can better safeguard public health and minimize the risk of transmission within its borders.
Travelers must take note of the time frame for taking the Covid-19 test before their travel date. In general, Italy stipulates that the test must be taken no more than 48 to 72 hours prior to arrival. It is crucial for travelers to adhere to this time frame in order for their test results to be considered valid. It is also important to keep in mind that testing requirements may vary depending on your country of origin or departure.
To ensure a smooth entry into Italy, travelers must obtain their negative Covid-19 test result before embarking on their journey. It is advisable for individuals planning to visit Italy to research and identify authorized clinics or testing centers in their area that offer reliable and efficient testing services. Furthermore, it is always recommended to check with local health authorities or embassy websites for any specific guidelines or regulations regarding Covid-19 testing before traveling.
In summary, obtaining a negative Covid-19 test result is an essential requirement for traveling to Italy during the pandemic. Travelers should be aware of the time frame for taking the test prior to travel and locate reputable testing facilities in their area. By complying with these measures, visitors can contribute to maintaining public health while enjoying a safe trip in Italy.
Unveiling Quarantine Guidelines and Protocols
Italy has implemented strict quarantine guidelines and protocols for arriving travelers. Upon entering Italy, all travelers must self-isolate for a designated period of time. The duration of the quarantine varies depending on the traveler's country of origin and specific circumstances. It is crucial for travelers to familiarize themselves with these guidelines to ensure compliance and a smooth travel experience.
Duration and Possible Exemptions
Italy currently requires a mandatory quarantine period of 14 days for most incoming travelers. This means that upon arrival, individuals must remain in isolation for two weeks before being able to freely explore the country. It is important to note that this applies to both Italian citizens returning from abroad and foreign visitors.
However, there are some exemptions to the quarantine requirement. Travelers coming from certain countries that are considered low-risk or have established travel bubbles with Italy may be exempted from the quarantine period. Additionally, individuals who can provide proof of a negative Covid-19 test taken within a specified timeframe may also be exempted from quarantine.
Guidelines and Compliance
During the quarantine period, travelers are expected to strictly adhere to social distancing measures and avoid contact with others outside their quarantine group. Authorities may conduct random checks or use tracking technology to ensure compliance with these guidelines. Failure to comply with quarantine measures may result in penalties or even legal consequences.
It is important for travelers to make arrangements ahead of time to ensure they have access to essentials during their designated quarantine period, such as food, medicine, and other necessary supplies. Many cities in Italy have set up support services and delivery options specifically catering to quarantined individuals.
Safe Travels
Italy, like most countries around the world, has implemented various measures and restrictions in response to the ongoing Covid-19 pandemic. These measures have also impacted transportation options for travelers visiting Italy during this time. Understanding these options and any limitations or safety measures in place is crucial for a smooth and safe trip.
When it comes to transportation within Italy, there are several options available to travelers. One of the most common modes of transportation is by air. Italy has several international airports that receive flights from various countries. It is important for travelers to check with their airlines regarding any specific requirements or procedures before boarding their flights. This may include wearing masks throughout the journey, practicing social distancing, and providing health declarations upon arrival.
Another popular mode of transportation in Italy is trains. Trains in Italy are known for their convenience and efficiency, allowing travelers to easily navigate across different regions of the country. It is advisable for passengers to follow safety protocols while using trains, such as wearing masks and maintaining social distance whenever possible.
For those who prefer private transportation or want more flexibility in their travel plans, renting a car can be a viable option. Renting a car provides greater control over one's travel itinerary and allows for easier adherence to social distancing guidelines. However, it is important to note that traffic regulations and requirements may vary between regions in Italy, so it is essential to familiarize oneself with local laws before embarking on a road trip.
Transportation Option
Safety Measures
Air
– Masks required throughout the journey

Social distancing enforced on flights.
Health declarations may be required

Train
– Masks required during the journey

Social distancing encouraged whenever possible

Rental Car
– Regular cleaning and sanitization of vehicles

Social distancing protocols at rental car facilities
It is important for travelers to keep in mind that transportation options and safety measures may be subject to change based on evolving Covid-19 situations. Therefore, it is recommended to stay updated with the latest travel advisories and guidelines provided by Italian authorities as well as consult official government websites and trusted sources of information before making any transportation arrangements.
By staying informed and adhering to safety protocols, travelers can have a safe and enjoyable experience while navigating Italy's transport system during the pandemic.
Destination Dilemma
Italy, like many countries, has implemented different levels of Covid-19 restrictions based on regional conditions. Some regions in Italy may have enhanced measures and requirements in place compared to others. It is important for travelers to be aware of these specific restrictions before planning their trip to ensure a smooth and enjoyable experience.
Identifying Regions with Enhanced Measures
Certain regions or cities in Italy may have stricter Covid-19 measures due to higher infection rates or specific local circumstances. It is crucial for travelers to research and identify these areas before finalizing their travel plans. Government websites and travel advisories provide up-to-date information on the current restrictions in each region.
Additional Measures and Requirements
Regions with restrictive measures may have additional requirements for visitors. These could include mandatory quarantine periods upon arrival, testing protocols, or limitations on movement within the region. Travelers should review the specific guidelines for the region they plan to visit and ensure they comply with all necessary measures.
It is also important to note that the situation can change rapidly, and new restrictions can be implemented at any time. Travelers must stay informed about any updates or changes that may affect their travel plans. Regularly checking official government websites, subscribing to travel advisories, and monitoring news sources are key strategies for staying up-to-date.
By understanding the restrictions and requirements in place for different regions in Italy, travelers can make well-informed decisions about their itineraries and ensure a safe journey within the country. Being prepared and flexible will help minimize any disruptions caused by regional variations in Covid-19 measures while still allowing travelers to enjoy the beauty and cultural experiences that Italy has to offer.
Navigating Attractions and Cultural Hotspots
As travel restrictions begin to ease and travelers are welcomed back to Italy, it is essential to familiarize oneself with the Covid-19 guidelines in place at attractions and cultural hotspots throughout the country. While these sites hold immense historical and cultural significance, the ongoing pandemic has necessitated certain precautions and safety measures to ensure a safe visit for both tourists and locals alike.
Popular tourist spots such as the Colosseum in Rome, the Uffizi Gallery in Florence, and the Vatican Museums have implemented various safety protocols to mitigate the risk of Covid-19 transmission. One of the most common guidelines is a requirement for visitors to wear face masks throughout their visit. In addition, many attractions now impose temperature checks prior to entry, as well as hand sanitization stations strategically placed at key locations within their premises.
To manage crowd sizes and promote social distancing, attractions have also limited visitor capacity by implementing timed entry slots or requiring advance reservations. This not only helps control the number of people within each venue but also ensures that physical distancing can be maintained while enjoying these cultural treasures.
It is important for travelers to understand that due to changing circumstances and evolving regulations, there may be limitations or changes to their visitor experience. Certain sections or exhibits may be closed off temporarily, interactive elements might be restricted, or audio guides may no longer be available. These modifications are designed to safeguard against potential transmission risks while still allowing visitors to explore and appreciate these remarkable destinations.
By adhering to these guidelines issued by each attraction or hotspot, visitors can help protect themselves as well as others around them. It is recommended that travelers check specific attraction websites or official tourism resources before their visit for up-to-date information on any changes or restrictions in place.
Staying Informed
When planning a trip to Italy during these uncertain times, it is crucial to stay informed about the latest Covid-19 restrictions and guidelines. Reliable resources can provide you with accurate and up-to-date information to help you navigate your travel plans smoothly. Here are some trusted sources that travelers can refer to when staying updated on travel requirements and guidelines in Italy.
Official Government Websites: The websites of official government bodies, such as the Ministry of Foreign Affairs or the Department of Health, provide reliable information regarding travel restrictions, entry requirements, and quarantine measures in Italy. These websites often offer comprehensive guidance for international travelers, including any specific protocols for different countries or regions.
Travel Advisories: Various countries issue travel advisories that inform citizens about the current situation in other countries. Check your own country's travel advisory for Italy to get an overview of the risk levels and any advice given by your government regarding essential or non-essential travel.
Embassy or Consulate Websites: If you are a foreign traveler visiting Italy, your country's embassy or consulate in Italy may offer valuable information on Covid-19 regulations and protocols that specifically apply to citizens of your home country.
Local Health Authorities: Partnering with local health authorities can provide valuable insights into the current situation in specific regions within Italy. Check their websites or contact them directly for accurate information about entry requirements, testing locations, quarantine measures, and any regional restrictions that might be in place.
It is important to note that Covid-19 restrictions are subject to change based on evolving circumstances. Therefore, it is recommended to regularly check these resources before and during your trip to ensure you have the most recent information. By keeping yourself informed through reliable sources, you can make well-informed decisions and have a safe experience while traveling in Italy amidst the pandemic.
Conclusion
In conclusion, navigating the current Covid-19 restrictions for travel to Italy requires vigilance and adaptability. As the global pandemic continues to evolve, it is crucial for travelers to stay informed and remain flexible in their plans. Italy has implemented strict entry requirements, including mandatory documentation and a negative Covid-19 test, to ensure the safety of both residents and visitors.
It is important to understand the rationale behind these requirements, as they are in place to mitigate the spread of the virus. Travelers must obtain a negative Covid-19 test within a specific timeframe before their trip in order to enter Italy. This helps reduce the risk of introducing new cases into the country and protects both visitors and locals.
Additionally, quarantine guidelines and protocols are in place for arriving travelers. It is essential for travelers to familiarize themselves with these procedures, including the duration of quarantine and any possible exemptions that may apply. By adhering to these guidelines, individuals can contribute to preventing further transmission of the virus.
As travelers explore Italy, it is necessary to be aware of any additional measures or restrictions that certain regions may have in place. Different areas may have enhanced Covid-19 restrictions due to localized outbreaks or higher infection rates. By understanding these restrictions beforehand and following all guidelines set by local authorities, travelers can ensure a safer journey.
In this ever-changing landscape, it is crucial to rely on reliable sources of information when planning travel to Italy during Covid-19. Official government websites and travel advisories are excellent resources that provide up-to-date information on entry requirements, safety measures, and any changes in regulations.
Frequently Asked Questions
Have COVID restrictions been lifted in Italy?
COVID-19 restrictions in Italy have been gradually lifted since the initial outbreak of the pandemic. However, the situation is continually evolving, and it's essential to stay updated on any current restrictions before planning a trip to Italy. As of now, several measures have been relaxed, including the reopening of businesses, restaurants, and cultural sites.
Travelers from EU countries or certain non-EU countries with low infection rates may not face quarantine or testing requirements when entering Italy. Nevertheless, it is crucial to follow health guidelines such as wearing masks and maintaining social distancing whenever required.
What is needed to travel to Italy from the US?
To travel to Italy from the US, several requirements need to be fulfilled. Currently, Italian authorities require all travelers (regardless of their nationality) arriving from the US to present proof of a negative COVID-19 test result taken no more than 72 hours before entry into Italy. This condition applies even if you are fully vaccinated against COVID-19.
Additionally, travelers may be subject to additional health screenings upon arrival in Italy. It is crucial to check for any updated travel advisories or requirements issued by both your home country and the Italian authorities before making any plans.
Is it safe to travel to Rome Italy now?
The safety of traveling to Rome, Italy at any given time depends on various factors such as the current COVID-19 situation and individual circumstances. As Rome has been hugely affected by the pandemic like many other places globally, there are certain risks associated with traveling during this time.
It's essential to monitor official travel advisories from reputable sources such as your local government or international health organizations for specific guidance regarding travel safety in Rome. Additionally, practicing personal preventive measures like wearing masks, practicing good hand hygiene, and following social distancing guidelines can help mitigate risks while traveling in Rome during these uncertain times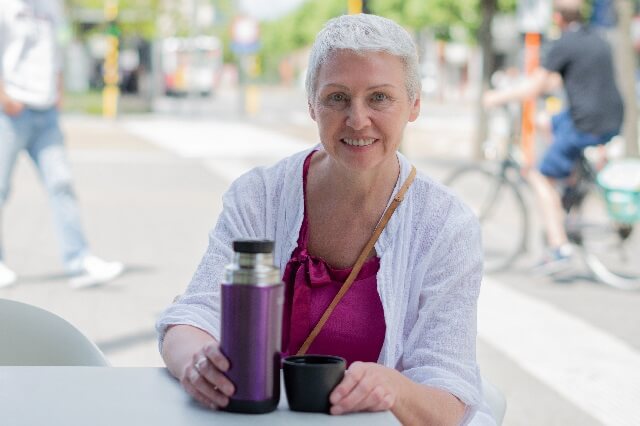 I'm a passionate traveler, writer, and Italophile. My fascination with Italy's history, art, and culture has led me on countless adventures across the Italian landscape. Through "I Live Italy," I share my love for this extraordinary country and aims to inspire others to explore its boundless beauty.