As the global travel industry continues to navigate the challenges posed by the Covid-19 pandemic, it's essential for anyone planning a trip to Italy to stay informed about the latest travel restrictions and guidelines. From entry requirements to health and safety protocols, understanding Italy's travel Covid rules is crucial for a smooth and responsible travel experience.
In this article, we'll provide a comprehensive overview of the current situation in Italy, including important information on entry requirements, transportation and accommodation guidelines, health and safety measures, as well as tips for safe and responsible traveling.
Italy has been implementing various measures to curb the spread of Covid-19, and it's important for travelers to be aware of these regulations before planning a trip. The country has experienced fluctuations in Covid-19 cases, hospitalizations, and vaccinations, with an impact on its tourism industry. As such, staying updated on Italy's Covid-19 statistics is key to understanding the overall situation in the country and how it may affect travel plans.
In addition to monitoring Italy's Covid-19 statistics, travelers must also be well-informed about entry requirements for traveling to Italy. This includes detailed information on vaccination status, testing procedures, quarantine protocols, as well as any specific rules or restrictions based on the traveler's country of origin. By being aware of these entry requirements in advance, travelers can ensure compliance with regulations and facilitate a smoother entry into the country.
Italy's Covid-19 Statistics
Italy has been significantly impacted by the Covid-19 pandemic, with a total of over 4 million confirmed cases and numerous hospitalizations since the beginning of the outbreak. The country has been actively working on vaccinating its population, with approximately 50% of the total population fully vaccinated as of the latest data. However, despite vaccination efforts, Italy continues to face challenges in containing the spread of the virus and managing its impact on public health and the economy.
As a result of the pandemic, Italy's tourism industry has suffered greatly. With strict lockdown measures in place for an extended period, tourist hotspots such as Venice, Florence, and Rome saw a drastic decline in visitors. Many businesses that heavily rely on tourism have struggled to stay afloat, leading to concerns about long-term viability.
Given these statistics and their implications for travelers, it is essential for anyone considering a trip to Italy to stay informed about current Covid-19 guidelines and restrictions. This includes not only understanding entry requirements but also being prepared for potential changes in transportation options, accommodation bookings, and access to tourist attractions. Additionally, taking into account the ongoing impact of the pandemic on local communities is crucial for responsible travel behavior.
Entry Requirements for Traveling to Italy
Italy has gradually been easing its entry requirements for travelers amidst the ongoing Covid-19 pandemic. As of the latest update, Italy allows entry to vaccinated travelers from most countries around the world. Individuals who are fully vaccinated with an approved vaccine are exempt from quarantine upon arrival in Italy. Unvaccinated travelers, however, must provide a negative Covid-19 test result before entering the country and may be subject to quarantine depending on their country of origin.
The specific entry requirements and restrictions for traveling to Italy depend on a traveler's vaccination status, recent travel history, and nationality. It is essential for all prospective visitors to stay informed about the latest guidelines set forth by Italian authorities and to ensure compliance before planning their trip. Moreover, travelers should also be prepared for potential changes and updates to these entry requirements as the situation regarding the pandemic continues to evolve.
For individuals who have planned or are considering travel to Italy, it is recommended that they regularly check official government websites, embassy or consulate announcements, and reliable travel resources for up-to-date information on entry requirements. Being well-informed about these guidelines not only ensures a hassle-free arrival in Italy but also contributes to overall efforts in curbing the spread of Covid-19 through responsible travel practices.
| Entry Requirement | Description |
| --- | --- |
| Vaccination Status | Fully vaccinated travelers exempt from quarantine |
| Covid-19 Test Results | Unvaccinated travelers required to present negative test results |
| Country of Origin | Specific rules or restrictions based on nationality and recent travel history |
Transportation and Accommodation Covid Rules
Italy has implemented various Covid-19 rules and guidelines for transportation and accommodation to ensure the safety of travelers and residents. Whether you plan to explore the charming streets of Rome or relax along the Amalfi Coast, it's important to be aware of the specific regulations that apply to public transportation, hotels, and other lodging options within Italy.
When traveling within Italy, tourists should be mindful of the following Covid rules:
Some form of face covering is required on public transportation, including buses, trains, trams, and ferries. Travelers must wear masks at stations and on board vehicles.
Capacity restrictions may be in place for public transportation services to allow for social distancing. This can result in reduced seating availability or limitations on the number of passengers allowed on a vehicle at any given time.
Hotels, bed and breakfasts, vacation rentals, and other lodging facilities have their own health and safety protocols. Guests are often required to adhere to certain measures such as wearing masks in common areas, practicing social distancing, and frequently sanitizing their hands.
In addition to these general guidelines for transportation and accommodation in Italy during the pandemic, individual airlines, train operators, bus companies, and hospitality providers may have specific requirements or recommendations for travelers. It's essential to check with your chosen mode of transportation or accommodation provider for detailed information before embarking on your journey. Being well-informed will help you comply with the necessary Covid rules while enjoying your travels in Italy.
Covid-19 Health and Safety Protocols in Italy
Italy has implemented various health and safety protocols to mitigate the spread of Covid-19 in public spaces, restaurants, attractions, and tourist hotspots. One of the key requirements is the wearing of masks in indoor settings, as well as in crowded outdoor areas where social distancing may be challenging. Additionally, social distancing guidelines are in place to ensure that individuals maintain a safe distance from others while in public places.
Restaurants and cafes have adjusted their seating arrangements to comply with social distancing measures, and occupancy limits may be enforced to prevent overcrowding. Many establishments also require patrons to provide proof of vaccination or a negative Covid test result before entering. Travelers should be aware of these requirements and plan accordingly when dining out.
Similarly, popular tourist attractions in Italy have implemented health and safety measures to ensure the well-being of visitors. This may include temperature checks upon entry, increased sanitation efforts, and capacity limitations to allow for proper distancing among guests. It's essential for travelers to research specific attractions they plan to visit and familiarize themselves with any Covid-related protocols that may impact their experience.
By adhering to these health and safety protocols while traveling in Italy, tourists can contribute to the collective effort of keeping communities safe and preventing the spread of Covid-19. Being mindful of these guidelines not only safeguards individual health but also demonstrates respect for local residents and businesses during these challenging times. Embracing responsible travel practices will help ensure a positive experience for both visitors and the communities they visit.
Changes in Tourist Attractions and Events
Tourist Attractions
As Italy continues to manage the Covid-19 pandemic, there have been changes in operating hours and access to popular tourist attractions. Some historical landmarks, museums, and galleries may have limited capacity or require advance reservations to control crowd size and maintain social distancing. It is important for travelers to check the official websites of these attractions for updated information on entry requirements and any restrictions in place.
Events and Festivals
Many traditional events and festivals in Italy have been modified or postponed due to the ongoing pandemic. Travelers should verify the status of any planned events or festivals during their visit, as some may be canceled or held with limited attendance. As an alternative, virtual experiences such as online tours or live-streamed cultural performances may be available, allowing visitors to participate in unique activities while adhering to safety guidelines.
Alternative Experiences
In light of the changes in tourist attractions and events, travelers are encouraged to seek out alternative experiences that align with current health protocols. Exploring outdoor destinations like natural parks, gardens, and scenic landscapes can provide a safe and enjoyable way to experience Italy's beauty while minimizing exposure to crowded areas.
Additionally, engaging in activities such as local outdoor markets or self-guided walking tours can offer memorable experiences while adapting to the current travel environment. By remaining flexible and open-minded, travelers can discover new opportunities for exploration and enrichment during their time in Italy.
Handling Emergencies and Covid-19 Testing in Italy
When traveling to Italy, it's essential to be prepared for any emergencies that may arise, including those related to the ongoing Covid-19 pandemic. This section will provide valuable information on how travelers can handle emergencies and access Covid-19 testing in Italy.
Medical Emergencies
In the event of a medical emergency, travelers in Italy can dial 118 for immediate assistance. This number connects you to the emergency medical service, where trained professionals can provide urgent medical care and transportation to the nearest hospital if needed. It's important to have travel insurance that covers medical expenses while abroad, as healthcare services in Italy can be costly for non-residents.
Covid-19 Testing
For travelers requiring a Covid-19 test while in Italy, there are numerous options available across the country. Many pharmacies and private medical facilities offer PCR and rapid antigen tests for a fee. Additionally, some regions may have free testing sites set up specifically for tourists. It is advisable to research testing locations and fees well in advance of your trip so that you are aware of your options.
Healthcare Facilities
Italy has a well-developed healthcare system with hospitals and clinics throughout the country. In major cities like Rome, Milan, and Florence, there are large hospitals equipped with advanced medical technologies and multilingual staff. However, in more remote areas or smaller towns, healthcare facilities may be limited. Travelers with pre-existing health conditions should take note of the nearest hospitals or clinics to their accommodation as a precaution.
Overall, being aware of the resources available for handling emergencies and accessing Covid-19 testing is crucial for anyone visiting Italy during these uncertain times. By staying informed and prepared, travelers can navigate any unforeseen circumstances with greater ease and ensure their health and safety while abroad.
Tips for Safe and Responsible Traveling in Italy
When planning a trip to Italy during the Covid-19 pandemic, it's crucial for travelers to prioritize safety and responsibility. By following guidelines and showing respect for local regulations, tourists can contribute to a positive travel experience for themselves and others. Here are some tips for safe and responsible traveling in Italy:
Respect Health and Safety Protocols
Wear masks in indoor public spaces, transportation, and crowded outdoor areas
Adhere to social distancing guidelines of at least one meter
Practice good hand hygiene by washing hands frequently or using hand sanitizer
Stay Informed About Travel Requirements
Check the latest entry requirements for Italy, including vaccination status, testing protocols, and quarantine rules based on your country of origin
Stay updated on any changes in transportation guidelines, accommodation regulations, or health and safety measures at tourist attractions
Be flexible with your travel plans and prepared for potential adjustments due to evolving conditions
Show Respect for Local Communities
Follow all rules and recommendations issued by local authorities and businesses, including capacity limits in restaurants or attractions
Be mindful of the impact of tourism on local communities, especially during the recovery from the pandemic's effects on the economy
Show patience and understanding towards any changes or limited services in tourist areas as businesses adapt to health guidelines
By following these tips and staying informed about Italy's travel Covid rules, visitors can enjoy a safe and memorable experience while contributing to the well-being of Italian residents and fellow travelers.
Conclusion
In conclusion, staying informed and adhering to Italy's travel Covid rules is crucial for a safe and enjoyable experience in the country. As the pandemic continues to evolve, so do the regulations and guidelines for travelers. It is essential for anyone planning a trip to Italy to stay updated on entry requirements, transportation and accommodation rules, health and safety protocols, as well as any changes in tourist attractions and events.
Prioritizing safety and compliance with regulations not only protects the health of travelers but also demonstrates respect for the local communities in Italy. By following best practices for safe and responsible traveling, tourists can contribute to the overall efforts in managing the spread of Covid-19 while still being able to explore and enjoy all that Italy has to offer.
Ultimately, a positive and responsible travel experience in Italy during these uncertain times can be achieved by being flexible, patient, and respectful towards others. By taking into consideration the current situation and embracing a mindset of adaptability, travelers can make the most out of their trip while ensuring that they abide by Italy's travel Covid rules for everyone's well-being.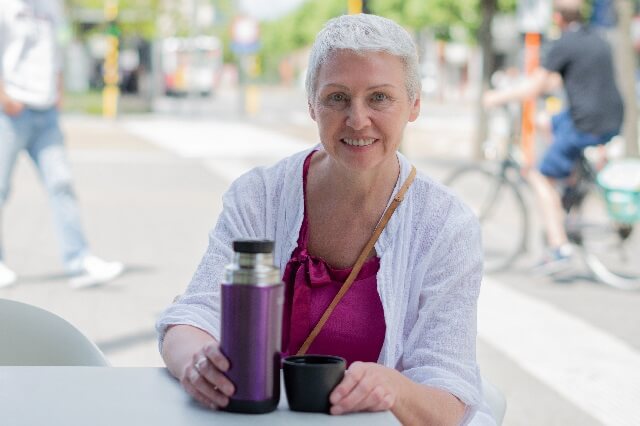 I'm a passionate traveler, writer, and Italophile. My fascination with Italy's history, art, and culture has led me on countless adventures across the Italian landscape. Through "I Live Italy," I share my love for this extraordinary country and aims to inspire others to explore its boundless beauty.