In light of the current COVID-19 pandemic, travel restrictions have become a crucial aspect of planning any trip. This holds especially true for travelers looking to explore the enchanting country of Italy within Europe. With its rich history, vibrant culture, and stunning landscapes, Italy has long been a favorite destination for tourists from around the world. However, understanding and adhering to Europe travel restrictions within Italy is essential for a safe and enjoyable journey.
Italy's unique travel regulations and guidelines play a significant role in shaping the experience of travelers visiting the country during these challenging times. In this article, we will delve into the history of COVID-19 in Italy and how it has influenced travel restrictions. We will also discuss how Italy abides by the current guidelines set by the European Union while implementing its specific measures.
As countries across Europe grapple with containment strategies and quarantine requirements, it is crucial to stay informed about entry requirements for travelers entering Italy. This section will detail specific documents such as vaccination certificates, test results, and quarantine rules that individuals need to present upon arrival. Additionally, exemptions or special considerations for certain groups of travelers will be explored.
While Italy may be known for its iconic attractions like Rome's Colosseum or Venice's canals, exploring these destinations amidst travel restrictions may pose challenges. We will discuss the impact on accessing popular tourist attractions due to ongoing regulations and any limitations or changes in visiting protocols visitors should be aware of.
Traveling around Italy means navigating its diverse regions – all with their own sets of restrictions. Understanding the varying travel measures implemented across different regions is vital for an efficient and safe journey through this beautiful country. In this article, we will examine regional border controls and monitoring mechanisms put in place to control virus spread effectively.
Whether you plan on using public transportation or staying at accommodations during your time in Italy, safety measures have become paramount during these uncertain times. This article will highlight the necessary information on traveling on public transport and discuss the safety measures implemented by operators. Furthermore, readers will gain insight into the current availability of accommodations and the safety measures implemented by hotels, B&Bs, and vacation rentals.
As we look to the future, it is crucial to anticipate potential eased travel restrictions in Italy and throughout Europe. This article will explore any rumors or official statements about plans to facilitate travel in the region. However, travelers are encouraged to stay up-to-date on the latest guidelines and restrictions before planning their trips, as regulations may change rapidly.
History of COVID-19 in Italy
The history of COVID-19 in Italy has played a significant role in shaping the travel restrictions that are currently in place.
Italy was one of the first European countries to experience a major outbreak of the virus, with cases beginning to rise in February 2020. The rapid spread of the virus and high mortality rate led to strict measures being implemented by the Italian government to control its impact. These measures included nationwide lockdowns, closure of non-essential businesses, and severe restrictions on movement within and outside of the country.
The impact of these restrictions on the travel industry was profound. Borders were closed, flights were cancelled, and tourism came to a standstill. Popular tourist destinations such as Rome, Venice, and Florence saw a drastic decrease in visitors, resulting in significant economic losses for local businesses and communities that heavily rely on tourism.
To combat the spread of COVID-19 and protect public health, Italy implemented strict travel restrictions early on. These restrictions included mandatory quarantine for incoming travelers, testing requirements, and limitations on non-essential travel between regions. Additionally, Italy has followed guidelines set forth by the European Union (EU) to ensure consistent measures throughout member countries.
It's important to note that these travel restrictions are subject to change based on evolving circumstances surrounding COVID-19. Travelers planning a trip to Italy should stay informed about any updates or changes in regulations before embarking on their journey.
Current European Union Guidelines
The European Union (EU) has established guidelines for travel within its member countries in response to the COVID-19 pandemic. These guidelines aim to ensure the safety of both travelers and residents by implementing certain restrictions and protocols. Italy, as an EU member country, abides by these guidelines while also adding its own specific restrictions to further control the spread of the virus.
The EU's guidelines for travel within member countries include measures such as mandatory testing, vaccination certificates, and quarantine rules. Italy has implemented these guidelines by requiring travelers to provide proof of a negative COVID-19 test taken within a certain timeframe before their arrival. Additionally, vaccination certificates are recognized as valid proof for entry into the country.
Italy has also added its own specific restrictions on top of the EU guidelines. For example, there are currently no restrictions on travel from other EU countries or Schengen Area countries for fully vaccinated individuals. However, unvaccinated or partially vaccinated individuals may be subject to additional requirements such as testing or quarantine upon arrival.
To ensure compliance with these guidelines, Italian authorities rigorously monitor and enforce travel restrictions at airports, train stations, and other entry points. Travelers should be prepared to present all necessary documents and follow any additional procedures put in place by Italian officials.
Overall, it is important for travelers to stay updated on the latest travel restrictions and guidelines before planning their trips to Italy and Europe. The situation is constantly evolving as new variants emerge and vaccination rates change. By staying informed and following the regulations set forth by both the European Union and Italy, travelers can navigate Europe's travel restrictions with confidence.
| Europe Travel Guidelines | Italy's Implementation |
| --- | --- |
| Mandatory testing | Required negative COVID-19 test prior to arrival |
| Vaccination certificates | Recognized as valid proof for entry |
| Quarantine rules | No restrictions for fully vaccinated individuals, additional requirements for unvaccinated or partially vaccinated individuals |
Entry Requirements for Travelers
COVID-19 Vaccination Certificates
Travelers entering Italy must provide proof of COVID-19 vaccination. Accepted certificates include those issued by the issuing institution in the traveler's home country or territory, as well as certificates recognized by the European Union Digital COVID Certificate framework. It is important for travelers to ensure that their vaccination certificates are valid and accepted by the Italian authorities. Additionally, travelers should keep in mind that vaccination requirements may vary depending on their country of origin.
Testing Requirements
In addition to vaccination certificates, travelers may also be required to provide negative COVID-19 test results. The type of test and its validity period can vary, so it is crucial for travelers to check the specific requirements before their trip.
Generally, polymerase chain reaction (PCR) tests are accepted, but some countries may also recognize antigen tests or other approved testing methods. These tests must be taken within a certain timeframe prior to travel, usually ranging from 48 to 72 hours.
Quarantine Rules and Exemptions
Italy has implemented quarantine rules for certain categories of travelers based on their country of departure or residence. Travelers arriving from countries categorized as high-risk may be required to undergo mandatory quarantine upon arrival. The duration of quarantine can vary based on local regulations and guidelines. However, fully vaccinated individuals may be exempt from these quarantine requirements. It is essential for travelers to check the latest information regarding quarantine rules and any exemptions before making travel plans.
Special Considerations for Certain Travelers
Italy has made special considerations for several categories of travelers, including EU citizens and residents, students, essential workers, and individuals traveling for urgent reasons such as medical treatment or family emergencies. These specific groups may have different entry requirements or be subject to additional measures upon arrival in Italy. It is advisable for individuals falling into these categories to consult with the Italian embassy or consulate in their home country for detailed information and guidance.
While these are the general entry requirements, it is important to note that travel restrictions and guidelines may change rapidly due to the evolving nature of the COVID-19 pandemic. Travelers should therefore check official government sources and consult with local embassies or consulates for the most up-to-date information before embarking on their journey to Italy.
By staying informed and adhering to the entry requirements, travelers can ensure a smooth and safe travel experience in accordance with Italy's travel regulations.
Domestic Travel
Italy, like many other countries in Europe, has implemented various travel restrictions and regulations in response to the COVID-19 pandemic. These restrictions are crucial for controlling the spread of the virus and ensuring the safety of both residents and visitors. Understanding Italy's domestic travel restrictions is essential for anyone planning a trip within the country.
Italy is divided into 20 regions, each with its own local governments and autonomy to implement specific travel restrictions based on their individual circumstances. This means that travel limitations can vary from region to region. Some regions may have fewer restrictions if their COVID-19 situation is relatively under control, while others with higher infection rates may have stricter measures in place.
To navigate Italy's domestic travel restrictions effectively, it is important to keep abreast of the regulations specific to each region you plan to visit. It is advisable to check the official websites or contact local authorities of your desired destinations for the most up-to-date information. Additionally, it is essential to monitor any changes or updates regarding travel regulations throughout your trip as situations can evolve rapidly.
| Region | Current Travel Restrictions |
| --- | --- |
| Lazio (including Rome) | Negative COVID-19 test required for travelers arriving from high-risk areas. Limited nighttime movement between 10 PM and 5 AM. |
| Tuscany | No specific entry requirements, but mask-wearing and social distancing measures are mandatory. |
| Sicily | Proof of vaccination or negative test required for indoor dining at restaurants. |
It is important to note that these restrictions are subject to change based on the evolving COVID-19 situation. Travelers should remain flexible and prepared for potential adjustments or limitations during their trip. Following the guidelines and regulations set by local authorities will help ensure a safe and enjoyable domestic travel experience in Italy.
Public Transportation
When traveling within Italy during the COVID-19 pandemic, it's important to understand the guidelines and safety measures in place for public transportation. Here are some tips and necessary information for navigating Italy's public transportation system safely:
Plan ahead: Before using public transport, it's recommended to check the latest information regarding schedules, routes, and any potential changes or disruptions. Many transport companies have updated their schedules and routes due to the pandemic, so it's crucial to stay informed.
Wear a mask: In line with the general requirements throughout Italy, wearing a mask is mandatory in all forms of public transportation. Make sure to bring extra masks in case you need to change them during your journey.
Practice social distancing: While on board buses, trams, trains, or any other form of public transportation, adhere to social distancing guidelines whenever possible. Maintain a safe distance from other passengers and avoid crowded areas if feasible.
Follow hygiene practices: It's essential to maintain good hand hygiene when using public transport. Carry hand sanitizer with you and use it frequently, especially after touching surfaces such as handrails or ticket machines.
Contactless payments: Where available, opt for contactless payment methods like digital tickets or mobile apps instead of using cash. This reduces physical contact and helps minimize the potential spread of the virus.
Public transport operators in Italy have also implemented safety measures to protect passengers' health:
Increased cleaning and sanitization protocols have been put in place on buses, trams, trains, and metro systems. Surfaces are regularly disinfected, including high-touch areas like handrails and seats.
Ventilation systems have been enhanced to improve air circulation within vehicles.
Some operators may limit seating capacity to allow for social distancing.
Informational signs reminding passengers about hygiene practices and safety guidelines are displayed prominently.
By following these precautions and staying updated on the latest guidelines, you can navigate Italy's public transportation system with confidence while prioritizing your health and safety.
Tourist Attractions
As Italy continues to navigate the challenges posed by the COVID-19 pandemic, access to popular tourist attractions has been affected by various restrictions. When planning a trip to Italy, it is important for visitors to be aware of any limitations, booking requirements, or changes in the visiting protocols of these attractions.
Impact of Travel Restrictions
The travel restrictions implemented in response to the pandemic have significantly impacted access to tourist attractions in Italy. Many attractions have limited visitor capacity or require advanced reservations to manage crowd control and ensure social distancing. This is particularly true for popular sites such as the Colosseum in Rome, the Uffizi Gallery in Florence, and the Vatican Museums.
Additionally, some attractions may have altered their opening hours or even temporarily closed certain sections or exhibits. It is crucial for travelers to research and plan ahead before visiting these sites to avoid disappointment or unnecessary inconvenience.
Changes in Visiting Protocols
In order to prioritize health and safety, tourist attractions have implemented stringent protocols aligned with national guidelines. These protocols may include mandatory face coverings, temperature checks at entry points, and hand sanitizing stations throughout the premises. Visitors should be prepared to comply with these measures while enjoying their time at these attractions.
Moreover, many attractions now require advance online ticket purchases instead of on-site ticket sales. This helps manage visitor flow and minimize physical contact during transactions. It is advisable for travelers to visit attraction websites or official tourism websites for accurate information on ticketing procedures and any other specific instructions.
While accessing tourist attractions may involve additional planning and precautions during this time, experiencing Italy's rich cultural heritage remains a rewarding experience. By staying informed about the latest restrictions and guidelines, travelers can navigate their way through these challenges with confidence while enjoying the beauty that Italy has to offer.
Accommodation Options
When it comes to traveling within Italy during the COVID-19 pandemic, one important consideration is the availability of accommodation options and the safety measures they have implemented. As travel restrictions continue to evolve, it is crucial for travelers to stay informed about the current status of accommodations and any changes in safety protocols.
The availability of accommodation options in Italy varies depending on the region and local restrictions. In general, hotels, bed and breakfasts (B&Bs), and vacation rentals are open but may operate at reduced capacity to ensure social distancing. It is recommended to book accommodations in advance, as popular destinations may have limited availability due to lower occupancy rates.
To prioritize the health and safety of guests, accommodations in Italy have implemented stringent safety measures. These include enhanced cleaning procedures, regular disinfection of high-touch surfaces, mandatory mask-wearing in common areas, hand sanitizer stations, and social distancing protocols. Some accommodations may also offer contactless check-in/check-out processes to minimize physical contact.
Travelers should check with their chosen accommodation providers for specific details on their safety measures before making a booking. It is also advisable to consider accommodations that have received accreditation or certifications for following COVID-19 safety protocols. Such designations can provide reassurance that the establishment has taken appropriate steps to mitigate the risk of virus transmission.
While travel restrictions continue to create challenges for travelers seeking accommodation options in Italy, adherence to safety measures can help ensure a safer travel experience. By staying informed about updated guidelines and choosing accommodations that prioritize health and cleanliness, travelers can navigate these uncertain times with greater confidence.
Future Outlook
As the COVID-19 situation continues to evolve, there is hope for the easing of travel restrictions in Italy and throughout Europe. Many countries have started implementing vaccination campaigns and witnessing a decline in cases, which could lead to a more optimistic future for travelers. While it is still important to stay informed and updated on the latest regulations, here is what we can anticipate in terms of eased travel restrictions.
One potential development is the introduction of vaccine passports or digital health certificates. These documents would provide proof of vaccination or a negative COVID-19 test result, allowing individuals to travel more freely within Europe. The European Union is currently working on establishing a framework for these certificates, which could facilitate travel and reduce the need for extensive quarantine measures.
Additionally, as more people get vaccinated and case numbers decrease, it is likely that Italy and other European countries will gradually lift certain restrictions. This could involve loosening quarantine requirements for fully vaccinated travelers or allowing entry from countries with low infection rates without the need for quarantine or testing.
It's important to note that any decisions regarding eased travel restrictions will be based on scientific evidence and the overall epidemiological situation at both national and international levels. While progress has been made, it's crucial to remain flexible with travel plans and consider potential changes or adjustments in regulations.
Conclusion
In conclusion, navigating Europe travel restrictions within Italy can be done with confidence by staying informed and up to date on the latest guidelines and regulations. The COVID-19 pandemic has caused significant disruptions to travel across Europe, including Italy. However, Italy has implemented its own specific restrictions and measures to control the spread of the virus while abiding by the guidelines set by the European Union.
Travelers entering Italy must be aware of the specific requirements, such as vaccination certificates, tests, and quarantine rules. It is important to understand any exemptions or special considerations that may apply to certain groups of travelers. Additionally, traveling within different regions of Italy may have varying restrictions in place, so it is crucial to monitor and adhere to these regulations to contribute to controlling the virus spread.
When using public transportation in Italy during travel restrictions, travelers should follow safety measures implemented by transport operators and remain vigilant about personal hygiene practices. Accessing popular tourist attractions may be impacted by travel restrictions with limitations, booking requirements, or changes in visiting protocols. Therefore, it is advisable for travelers to research and plan ahead for their visits.
Accommodation options in Italy have been affected by travel restrictions, so it is important for travelers to be aware of availability and any safety measures implemented by hotels, B&Bs, and vacation rentals. Looking towards the future, there are indications that travel restrictions may ease as the situation improves. It is recommended that readers stay updated on any official statements or rumors regarding future plans to facilitate travel in both Italy and throughout Europe.
In order to navigate Europe travel restrictions within Italy confidently, it is essential for travelers to stay informed about current guidelines and regulations. By doing so, individuals can plan their trips accordingly and ensure compliance with the necessary requirements for entry into Italy as well as movement within different regions of the country. As the situation continues to evolve, staying flexible and adaptable becomes paramount while making travel arrangements.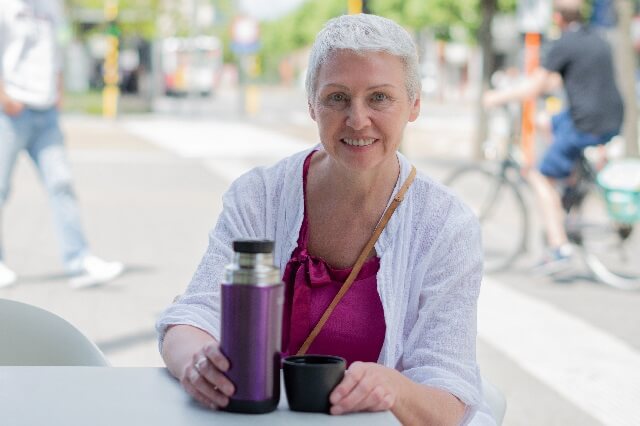 I'm a passionate traveler, writer, and Italophile. My fascination with Italy's history, art, and culture has led me on countless adventures across the Italian landscape. Through "I Live Italy," I share my love for this extraordinary country and aims to inspire others to explore its boundless beauty.