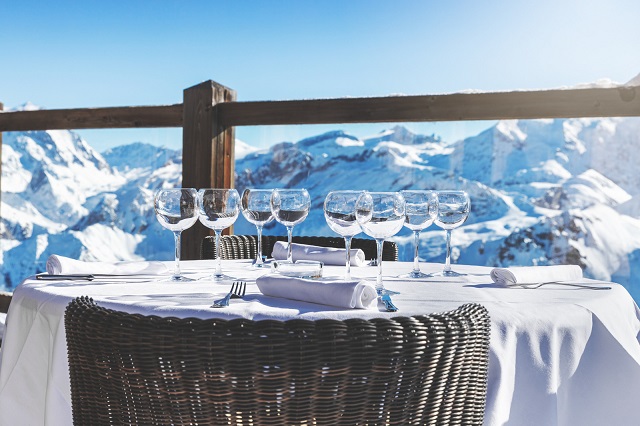 Italy is one of the most beautiful countries in the world and it is no surprise that it is among the top tourist destinations. With its stunning landscapes, rich cultural heritage and incredible food, Italy's attractions offer something for everyone.
From the spectacular Alpine Mountains to amazing cities like Rome and Venice; from ancient ruins to medieval villages; from well-preserved Renaissance art to historic churches; from sprawling vineyards to modern resorts-there is a wealth of opportunities, activities, and sights to see when exploring this fascinating country. This guide focuses on some of Italy's most outstanding tourist destinations, highlighting a few of their many must-see spots and providing tips on how best to experience them.
Rome: The Eternal City One of Italy's most popular tourist attractions is Rome-the country's capital and its largest city. A wonderland of breathtaking sites with an atmosphere that encapsulates history and culture around every corner, there are plenty of must-see places in this beautiful city.
No visit would be complete without a stop at the iconic Colosseum or the grandeur dome of St Peter's Basilica in Vatican City. Make sure also to explore the numerous squares and piazzas such as Piazza Navona or Piazza del Campidoglio before climbing up the Spanish Steps or passing by trevi Fountain for a unique experience only found in Rome.
Venice: La Serenissima The next stop on any exploration of Italian attractions should come no other than Venice – known as "La Serenissima" due to its beauty and serenity – where gondolas drift gracefully along canals that have seen more than 1,000 years worth of trade, artistry, & creativity come to life here.
Besides these captivating waterways, visitors should not miss out on seeing St Mark's Basilical – one of Venice's most impressive structure – or admiring pieces spread throughout impressively designed galleries such Uffizi Gallery in Florence or once they spend enough time wondering through Venetian canals they often will take time take pause visit nearby islands like Murano & Burano just off coast – delighting travelers alike by introducing them colorful display streets lined with traditional shops & artisan workshops.
Tuscany: Landscapes Reaching Beyond Imagination Tuscany has long been treasured for its immense beauty-filled with rolling hillsides dotted with cypress trees & colorful farms winding through picturesque villages It's sheer vastness means there are plenty of hidden gems situated amongst lavender fields & vineyards waiting discover Whether it's unearthly you after venture all way up San Gimignano which offers astounding view landscapes rolling over horizon Or if it's particular village tucked away countryside looking seek out Lourdes stunning townships await Those who seeks beaches might take leisurely drive shores Etruscan Coast tiny postcard hamlet Massa Marittimawith sure bring back lifetime memories Tuscany quite simply paradise earth.
Those ready finest regional cuisine lookout no further – local produce makes dining yet another magical region highlight.
Overall, when traveling in Italy there is no shortage of magical places full historical significance discovery – many visitor favorites have highlighted here One thing assured wherever adventure takes you won't be disappointed countries vast array memorable sites memorable experiences.
Rome
Rome is one of the most iconic cities in the world and is a must-see on any visit to Italy. Explore the historic ruins such as the Colosseum, Pantheon and Roman Forum, or take a leisurely stroll along the ancient cobblestone streets through Rome's trendy neighbourhoods like Trastevere or The Campo de' Fiori.
Take a break from sightseeing by grabbing a delicious espresso from an outdoor café and sampling some classic Italian gelato. With its lively nightlife, local markets and traditional restaurants, it won't be hard to get sucked into Rome's vibrant culture.
The Trevi Fountain: A Monumental Masterpiece
No trip to Rome would be complete without visiting one of its most famous attractions – the Trevi Fountain. Completed in 1762 by Italian sculptor Nicola Salvi, this majestic fountain has become immortalised in popular culture through films including Three Coins In The Fountain (1954) and La Dolce Vita (1960).
Whether admiring its grandeur during the day or gawking at its illuminated beauty at night, it's easy to become mesmerised by its enduring appeal. And don't forget to make your wish for luck – toss in three coins over your shoulder with your back facing towards the fountain to ensure you will return.
The Stunning Amalfi Coast: Natural Beauty at Its Finest
For those seeking sunny skies and natural beauty, head south to the Amalfi Coast – a United Nations World Heritage Site located on Italy's southwestern coastline. Situated roughly 50 miles south of Naples, it boasts astounding cliffside views of pastel-coloured towns cascading down to blue waters that look like something out of a painting.
Soak up some sun on picturesque beaches like Praia Beach near Minori Town or explore ancient mountain villages set atop rugged cliffs for breathtaking panoramas you won't find anywhere else. Enjoy regional dishes made with fresh Mediterranean ingredients while you immerse yourself in one of Italy's best kept secrets.
The Amalfi Coast
The Amalfi Coast is arguably one of Italy's most popular tourist destinations. The stunning, winding coastline is known for its vibrant blues and greens in the seas and sky, as well as its incredible vistas of expansive skies over the rocky hillsides. It is particularly popular with honeymooners and vacationers alike due to its many romantic and scenic locations.
Not only does the Amalfi Coast boast breathtaking scenery, but it also offers many restaurants featuring freshly caught seafood, citrus fruits from local groves, seasonal vegetables picked right from the garden, delicious homemade pastas, fabulous Italian wines, and more. In particular, visitors can experience a taste of regional dishes like 'Limoncello' which is a sweet liqueur made from the ever-ubiquitous lemons that adorn the surrounding hillsides.
In general, visitors to this region are sure to have a delightful gastronomical experience.
The amenities on offer extend beyond food though. Much of the Amalfi Coast's breathtaking coastal areas can be explored by ferry or boat rides to any number of small fishing communities around Capri and Ravello.
Additionally there are plenty of beach clubs along Positano and Sorrento Sunsets overlooking glamorous cliff edges make for an unforgettable experience. For those who enjoy being close to nature without sacrificing luxury should consider exploring some of the several walking paths through picturesque olive groves parks forests monasteries ruins limestone caves underground rivers and old hermitages scattered across these charming cliffs.
Breathtaking Scenery: Rolling hillsides with expansive vistas dotted with trinket-like villages.
Delicious Cuisine: Sample Limoncello liqueur made from local lemons; freshly caught seafood; regional dishes.
Waterside Exploration: Take a boat ride or ferry to explore fishing communities including Capri & Ravello.
Beach Clubs & Sunsets: Enjoy serene & glamorous cliff edges alongside posh beach clubs along Positano & Sorrento.
Nature Galore: Follow several walking paths through picturesque olive groves parks forests monasteries ruins limestone caves underground rivers & old hermitages.
Tuscany
Tuscany is one of the top tourist destinations in Italy, and with plenty of good reason. The region is easily accessible by car, train, and air, making it the perfect getaway for travellers from all over Italy. The stunning countryside offers a wide variety of activities, from hiking and biking trails to winding river walks and hilltop villages that provide some of the best views in Italy.
Reasons to Visit Tuscany
Experience the Renaissance: Tuscany is home to iconic Renaissance cities like Florence, Pisa, Siena, Lucca and San Gimignano.
Visit Chianti Wineries: See where some of Italy's most famous rich red wine has been made since Roman times on a visit to any one of dozens of local wineries.
Taste Local Delicacies: Try the area's excellent gastronomic delights such as world-renowned Florentine steak or biscotti di Prato.
Experience Hiking Trails: Head for the hills on foot or by bike and pass through olive groves and along Tuscan rivers to truly explore one of Italy's loveliest regions.
Where to Stay in Tuscany
Travellers looking for accommodation need not worry when heading to Tuscany – from cozy bed & breakfasts tucked away in hidden rural corners to breathtaking villas surrounded by vineyards. There are numerous resorts offering all types of luxury accommodation options, from seaside beach clubs to elegant spa retreats. Those interested in outdoor activities should take advantage of its abundant areas including Brunelli National Park which incudes monumental mountains dotted with wildflowers and rare wildlife.
For rural residents look no further than Elba Island pronounced "rainbow" Island whose beaches have attracted people from many centuries past. Panoramic harbour views are plentiful here along with lush greenery tucked away at its historical sites such as Portoferraia fortresses or Palazzina dei Mulini stone windmills can be visited among this picturesque landscape.
Venice
Known as the "City of Canals", Venice is celebrated for its striking beauty, its romantic atmosphere, and its unique history. As one of the world's most famous tourist destinations, each year millions of visitors come to Venice to experience its majestic sites and stunning architecture. From gondola rides along the canals to picturesque bridges over waterways, Venice provides an unparalleled charm and beauty that cannot be found elsewhere.
To truly experience Venice's unique magic, there are several sights and activities every traveler must take part in during their visit. One must-see activity is a canal tour of the city. Many tour providers offer hour-long boat tours which provide an up close look at some of the most significant landmarks in Venice. This relaxing tour is a great way to admire the city's splendid architecture from a new perspective on the waters.
A few genuine Venetian landmarks every tourist should check out while on their canal tour include:
The Piazza San Marco: Considered one of the most beautiful squares in Europe, this iconic square features an abundance of iconic and historic landmarks including St Mark\'s Basilica.
The Grand Canal: Possibly Venice's most recognizable feature, The Grand Canal connects many Historic neighborhoods throughout the city and is traveled by hundreds of boats every day.
The Bridge Rialto: Located along The Grand Canal, This stone bridge remarkably spans across the full width of the canal making it an ideal spot for soaking in gorgeous views.
A trip to Italy wouldn't be complete without exploring the top attractions in Venice – especially those found while taking a canal tour. Along with admiring venice's signature sites from up close on board a boat, you'll also get to observe everyday life within this romantic European city from an entirely new angle – one which simply cannot be achieved when visiting these attractions on land alone.
From awe inspiring architecture to countless cafes hiding amongst tranquility cobblestone footways – once aboard your own private canal tour – you'll witness beautiful scenes around almost every corner and down many forgotten alleyways.
For travellers spending more than just a few days in or around Venice then consider sailing into other nearby enchanting cities such as Murano or Burano – perfect spots for afternoon strolls near colourful buildings & ample stunning vistas & even admiring 15th century renaissance art & sculptures inside local churches – simply not easily seen if only passing by land.
Relaxing dinners afloat can also be arranged as well Upon reaching Burano – instead of focussing solely on artsy photographs – how about booking a shell art class with local women?
If only spending time within mainland venice then consider taking part Is Bakano Island hopping bike tours – perfect for early morning cyclists or mid afternoon meanders through sand dunes or trails leading towards hidden lagoons where sea turtle sightings abound.
Florence
Florence, located in the heart of Tuscany, is a top tourist destination in Italy for anyone interested in exploring the height of art and culture during the Renaissance era. The city has become renowned around the world as a premier center of beauty thanks to its abundance of stunning architecture that dates back centuries.
You can explore all that Florence has to offer by taking a walk along its cobblestone streets and alleyways, where you will find endless reminders of its rich past. One place worth visiting is Piazza della Signoria, which contains several monuments and sculptures from the time of the Renaissance.
Here you can admire works such as Donatello's Judith and Holofernes sculpture, Giambologna's Fountain of Neptune or Michelangelo's David sculpture – all on display for passersby to view and appreciate.
Exploring Stunning Cathedrals
Another must-see attraction when traveling to Florence is its collection of cathedrals, all built during different eras but sharing a common trait – breathtaking beauty. Take Santa Maria del Fiore cathedral for example; also known as Cathedral of Saint Mary of the Flower, it was constructed over six centuries ago out of pink marble and decorated with beautiful mosaics.
Its impressive exterior elevation combined with its sprawling interior spaces make it quite awe-inspiring and something to remember. Other incredible cathedrals worth visiting include San Lorenzo Basilica with its striking façade dotted with Medici family symbols, Santa Croce that houses frescoes by Giotto or Orsanmichele that blends Gothic style with religious iconography exquisitely.
Picnicking at Boboli Gardens
When looking for some respite and relaxation while in Florence, a visit to Boboli Gardens offers an ideal spot for a picnic on one of their manicured lawns surrounded by meadows lined up with majestic trees.
This massive garden spans across 45 acres which makes it big enough to get lost in but small enough not to miss anything great about it – like amazing 17th century statues situated around water fountains or plush vineyards surrounding outdoor theatre (where you may catch a play if you are lucky).
What's more – this spectacular space is conveniently located next to Pitti Palace museum complex – another must-see destination ideal for exploring Italian Renaissance art.
Milan
Milan is one of Italy's most well-known cities and is known for its status as a fashion capital. Located in the northern part of the country, this city offers tourists many memorable experiences and attractions. Here are some of the things to do in Milan:
Visit the Duomo di Milano: This breathtaking cathedral stands in the center of Milan and is characterized by its intricate exterior design and marvelous sculptures. Tourists can take a self-guided tour through this iconic structure, or book a guided tour for an even more rewarding experience.
Take a stroll down Via Montenapoleone: This street, located in Milan's fashion district is home to many luxury stores as well as popular Italian eateries. If you're looking for an unforgettable shopping experience, then make sure to stop by and explore.
Pinacoteca Ambrosiana: This 16th century art museum hosts imposing paintings from Renaissance artists such as Leonardo da Vinci, Peter Paul Rubens, Caravaggio, and more. You'll be truly stunned by all of the masterpieces located inside this treasured gallery.
In addition to these attractions, visitors to Milan can also enjoy other activities like viewing various works of art at Villa Necchi Campiglio or visiting Fondazione Prada – an architectural complex that houses numerous contemporary art galleries. After spending your day exploring the streets full of culture and fashion-savvy shoppers, head down to one of Milan's restaurants for dinner.
The city boasts classic Italian dishes but it also has plenty of unique local eats that will tantalize your taste buds. Whether you're looking for delicious pasta dishes or sumptuous seafood minestrone soup – Milan has you covered.
The Dolomites
Soaring up high into the Tyrolean region of Italy stand the Dolomites, one of the most breathtaking and beautiful ski and hiking destinations in the world. With large, sweeping peaks jutting out from their mountainous landscape, this picturesque range has been a favorite destination for travelers since ancient times.
The Dolomites are perfect for adventurous tourists who love outdoor activities; here you can get your fill of skiing, sledding, snowboarding, climbing, and mountain biking all within these stunning landscapes. In addition to these thrills, there are also many wonderful cultural aspects embedded in these mountains: ancient churches and monasteries perch atop hillsides or nestled among rolling meadows below.
The picturesque villages and small towns offer unique local cuisine to explore as well as delightful shopping experiences for an authentic insight into traditional Italian life. Finally, during summer months visitors will be treated to spectacular flower fields around the base of each peak framing every incredible picture-perfect moment.
Skiing
Snowboarding
Climbing
Mountain Biking
Exploring Ancient Churches & Monasteries
Local Cuisine & Shopping Experiences
Spectacular Flower Fields
Conclusion
Italy is an incredible country that has something for everyone. From ancient ruins and world-famous art to the beautiful beaches along its coast, visitors will find a great variety of places to explore. Of course, the most popular tourist destinations in Italy are Rome and Florence but don't forget Venice, Milan, Lake Como and Pompeii. No matter where you decide to visit in Italy, it is sure to be an unforgettable experience.
Rome is one of the most visited cities in Italy and for good reason; with awe-inspiring monuments like the Colosseum and architecture like the Pantheon, it's no wonder why over 7 million visitors come here every year. Around every corner is something new to explore, from Trajan's Markets to Vatican City.
The city has so much history that you can get lost in its winding alleyways while marveling at its sights. Roman museums provide valuable insight into what happened during ancient times while landmarks such as Trevi Fountain remain magnificent architectural wonders that beckon tourists from around the world.
Florence has plenty of attractions as well. Here you will find some of Europe's best Renaissance art, including pieces by Michelangelo such as his David sculpture.
Wander through cobblestone streets or take a stroll near the banks of Arno River before dining out in one of many restaurants in this trendy city filled with boutique shops and cafés. Climb Giotto's Campanile for spectacular views or make your way up to Piazzale Michelangelo where you can catch a gorgeous panorama of Florence from above at night – amazing.
Venice is an Italian paradise full of charming gondolas and magnificent palaces lining narrow canals; it looks too beautiful to be real but it really exists.
Located on a cluster of 118 islands within a shallow lagoon, there are endless activities to complete here whether it be hopping on a gondola ride or picnicking on St Mark's Square during sunset – plus there are plenty eateries where you can taste some local delicacies such as late lunch cicchetti (Italian snacks) that venetians like so much.
If you're feeling brave enough then even take a boat trip under Venice's famous bridges – just remember not to feed any pigeons here because they'll keep coming back.
With all these activities combined with stunning scenery, it really is no wonder why over 10 million people visit each year No matter which destination you choose when exploring Italy; Rome, Florence or Venice – each offers its own unique beauty, culture and experiences that visitors will never forget.
Discover old buildings transformed into modern masterpieces like Rome or take picturesque guided boat rides through Venetian canals – all these great attractions will make your trip worth every penny spent amid eternal treasures found only here in this classic Mediterranean country.