Italy is a destination beloved by travelers from around the world, known for its rich culture, stunning landscapes, and delicious cuisine. In today's digital age, technology has revolutionized the way we explore new places, and travel apps have become an essential tool for any globetrotter. When it comes to Italy, there are numerous free travel apps available that can enhance your experience and make your trip seamless.
In this article, we will delve into the top free travel apps for exploring Italy. Whether you're planning a visit to Rome, Florence, Venice, Milan, or any other city in Italy, these apps will prove to be invaluable companions along your journey. From language learning and navigation aids to city guides and budgeting tools – we'll cover it all.
By utilizing these free travel apps, you can unlock hidden gems, discover authentic cuisine spots preferred by locals, easily navigate through intricate transportation systems, and immerse yourself in Italian culture even if you don't speak the language. So let's dive into the world of digital exploration as we uncover the best travel apps to maximize your Italian adventure without breaking the bank.
Top 5 Free Travel Apps for Italy
Italy is a country that offers a plethora of incredible experiences, from historical landmarks to mouthwatering cuisine. To enhance your trip to Italy and make the most of your time there, it is essential to have the right tools at your disposal. This section will discuss the top five free travel apps for Italy that are a must-have for any traveler.
Google Maps
One of the most indispensable apps for navigating Italy is Google Maps. With its accurate GPS technology and comprehensive database, this app will ensure you never get lost in unfamiliar streets. Be it finding the quickest route to your desired destination or locating nearby restaurants or attractions, Google Maps has got you covered.
Duolingo
While English may be spoken in touristy areas of Italy, having some knowledge of basic Italian phrases can go a long way in communicating with locals and immersing yourself in the culture. Duolingo is an excellent language learning app that offers bite-sized lessons and interactive exercises to help you grasp Italian quickly.
TripAdvisor
When it comes to finding the best restaurants, accommodation, and attractions, TripAdvisor is a go-to app worldwide, including Italy. With millions of traveler reviews and ratings, you can rely on this app's recommendations to plan your itinerary accordingly. Whether you are looking for authentic trattorias or hidden gems off the beaten path, TripAdvisor has all the information you need.
Rome2rio
Getting around Italy efficiently requires knowledge about public transportation options between cities and regions. Rome2rio provides comprehensive information on trains, buses, flights, ferries, and even car rentals. It helps travelers compare different routes based on duration and cost and makes planning intercity travel hassle-free.
XE Currency Converter
Keeping track of exchange rates is essential for budgeting purposes, especially in a country like Italy where subtle pricing differences can greatly impact your expenses. XE Currency Converter allows you to convert currencies in real-time, ensuring you have a clear understanding of how much you are spending in your home currency.
These top five travel apps for Italy will undoubtedly enhance your travel experience by providing reliable navigation, language assistance, local recommendations, transportation information, and currency conversion. Downloading these apps before your trip will equip you with the necessary tools to make the most out of your Italian adventure.
City Guide Apps for Italy's Major Cities
When exploring Italy's major cities, having a reliable and comprehensive city guide app can make all the difference in discovering the best that each destination has to offer. Whether you're planning a visit to Rome, Florence, Venice, Milan, or Naples, these specific city guide apps will ensure that you have all the information you need at your fingertips.
One highly recommended city guide app for Rome is "Rome2rio." This app provides detailed directions on how to get from one place to another using various transportation options. It also offers suggested itineraries for exploring the city's top attractions and provides estimated travel times. With offline maps available, you can easily navigate through Rome without worrying about internet connectivity.
For those heading to Florence, "Firenze Turismo" is a must-have app. This app offers an extensive list of cultural attractions, including museums, palaces, and churches. It also provides historical background and practical information for each site. It even highlights lesser-known local spots worth visiting. By using this app in Florence, you can uncover hidden gems and gain a deeper understanding of the city's artistic heritage.
If you're headed to Venice, "Venezia Official App" is an excellent tool for exploring this unique canal city. The app features an interactive map specifically designed for navigating Venice's intricate streets and waterways. It also suggests walking routes based on your interests and allows you to search for nearby restaurants and shops. Additionally, the app provides up-to-date information on events happening in Venice during your visit.
In Milan, "Milan Travel Guide" is a comprehensive app that covers everything from famous landmarks like the Duomo di Milano to hidden gems like local markets and artisan shops. The app includes practical information like opening hours and admission fees as well as insider tips on where to find the best gelato or espresso in town. With this app as your guide in Milan, you won't miss out on any of the city's highlights.
Lastly, "Naples Travel Guide" is the go-to app for those visiting the vibrant city of Naples. With detailed information on popular attractions like Pompeii and Mount Vesuvius, as well as lesser-known destinations like Naples' underground ruins, this app ensures that you make the most of your time in Naples. It also provides recommendations for traditional Neapolitan dishes and local restaurants to complete your authentic culinary experience.
By utilizing these city guide apps tailored to Italy's major cities, travelers can make the most of their time while exploring these diverse and culturally rich destinations. Whether it's finding hidden gems, navigating through intricate streets, or discovering authentic local cuisine, these apps are essential tools for a memorable Italian adventure.
Language Learning Apps for Communication
When traveling to a foreign country like Italy, communication can sometimes be a challenge, especially if you don't speak the local language. However, with the advancement of technology, language learning apps have become invaluable tools for overcoming language barriers and immersing oneself in the local culture. Here are some top language learning apps that can assist visitors in communicating with locals, even if they don't speak Italian.
Duolingo: Duolingo is one of the most popular language learning apps available today. It offers fun and interactive lessons that cover vocabulary, grammar, and pronunciation. Users can choose from different levels of difficulty based on their proficiency and learn at their own pace. Duolingo also incorporates gamification elements, making the learning process engaging and enjoyable.
Rosetta Stone: Known for its immersive approach to language learning, Rosetta Stone offers courses specifically designed for travelers. The app uses a combination of visual cues, audio prompts, and speech recognition technology to help users develop conversational skills in Italian. With its natural language immersion method, Rosetta Stone provides an authentic learning experience that focuses on practical communication.
Memrise: Memrise combines spaced repetition techniques with mnemonic devices to help users remember words and phrases effectively. The app offers a variety of Italian courses created by native speakers, covering topics ranging from everyday conversation to specific travel situations. Memrise also allows users to interact with other learners through chat forums and practice speaking skills through audio exercises.
These language learning apps not only provide basic vocabulary and phrases but also allow travelers to practice pronunciation and engage in conversations with native speakers. By utilizing these apps before and during their trip to Italy, travelers can enhance their ability to communicate effectively with locals while experiencing the beauty of the Italian culture.
Language Learning App
Key Features
Duolingo
– Fun and interactive lessons

Different levels of difficulty.
Gamification elements

Rosetta Stone
– Immersive language learning method

Visual cues and audio prompts.
Speech recognition technology

Memrise
– Spaced repetition techniques

Memorable mnemonic devices.
Interaction with other learners
Transportation Apps for Seamless Mobility
When traveling in Italy, getting around efficiently is essential for making the most of your trip. Transportation apps can be a valuable tool in navigating through the country's intricate transportation systems and saving time. Here are some top transportation apps that will ensure seamless mobility during your Italian adventure.
Rome2rio: Rome2rio is a comprehensive app that provides real-time updates on public transportation options in Italy. With features like train schedules, flight information, bus routes, and ferry timetables, this app helps you plan your journey and find the best routes to your destination. Additionally, it offers estimated costs for each mode of transportation, allowing you to budget accordingly.
Moovit: Moovit is another must-have transportation app in Italy. It offers detailed public transit information, including bus and tram schedules, subway maps, and real-time arrival predictions. Moovit also covers multiple cities across Italy, making it particularly useful for travelers hopping between different regions. Its user-friendly interface and accurate data ensure a smooth commute throughout the country.
Trenitalia: If you're planning to explore Italy by train, the Trenitalia app is indispensable. It provides access to train schedules, ticket reservations, and updates on delays or cancellations. The app includes high-speed trains as well as regional and local services, allowing you to easily navigate through Italy's extensive rail network.
By using these transportation apps while in Italy, you can save time by avoiding unnecessary wait times or confusion about routes. Whether you're taking a train from Rome to Florence or need to figure out the local bus system in Venice, these apps will help simplify your mobility needs throughout your Italian journey.
Food & Dining Apps for Culinary Delights
One of the many highlights of visiting Italy is indulging in its mouthwatering cuisine. From pizza in Naples to gelato in Florence, the country offers a plethora of delectable treats to satisfy any food lover's palate.
To make the most of your culinary adventure, there are several food and dining apps that can help you discover authentic Italian restaurants, find local delicacies, and even make reservations. Here are some top-rated free apps to enhance your dining experience while exploring Italy:
Eat Italy: This app acts as a personal food guide, providing restaurant recommendations across various cities in Italy. With detailed information on each eatery, including menus, pricing, and user reviews, Eat Italy ensures that you choose the perfect spot for your next meal. It also offers curated food tours and hidden gems for those seeking unique culinary experiences.
The Fork: Known as "The TripAdvisor for restaurants," The Fork allows users to explore and book tables at thousands of Italian restaurants effortlessly. Offering discounted deals and exclusive promotions, this app is perfect for finding great dining options within your budget. It also provides real-time availability and even allows you to earn loyalty points with each reservation.
Gambero Rosso: Considered the gold standard in Italian food guides, Gambero Rosso provides extensive coverage of fine dining establishments all over Italy. With its comprehensive listings and expert reviews, this app helps gastronomy enthusiasts locate Michelin-starred restaurants or iconic trattorias known only by locals.
HappyCow: For travelers adhering to specific dietary needs like vegetarian or vegan options, HappyCow is a go-to resource for finding plant-based eateries in Italy. It features an extensive database of vegetarian-friendly restaurants along with honest reviews from fellow herbivores.
By utilizing these food and dining apps during your trip to Italy, you'll be able to immerse yourself in the local culinary scene without missing out on any hidden gems or must-visit establishments. From trendy bistros to traditional osterias, these apps will ensure that your taste buds are satisfied and your Italian gastronomic adventure is unforgettable.
Sightseeing and Tour Apps for Exploring Italy
Italy is known for its rich history, stunning architecture, and iconic landmarks. To make the most out of your sightseeing adventures in Italy, it's essential to have the right travel apps at your fingertips. Here are some top sightseeing and tour apps that will help you explore Italy like a local:
Rome2rio: This app is perfect for planning your trips between cities or within a specific city in Italy. It provides all the information you need on various transportation options, including trains, buses, and flights. With real-time updates on schedules and prices, navigating through Italy has never been easier.
Rick Steves Audio Europe: If you're a fan of Rick Steves' travel guides, then this app is a must-have. It offers audio tours of popular attractions in Italy, including historical sites and museums. You can listen to insightful commentary while exploring at your own pace.
Google Maps: No sightseeing adventure is complete without reliable navigation. Google Maps will be your best friend when it comes to finding your way around unfamiliar places in Italy. With detailed maps, accurate directions, and real-time traffic updates, you'll never get lost.
GetYourGuide: This app allows you to book guided tours and activities in various Italian cities. From walking tours of ancient ruins to food tastings in local markets, GetYourGuide offers a wide range of experiences that cater to different interests.
Lonely Planet Guides: Lonely Planet is renowned for its comprehensive travel guides, and their app brings their expertise to your smartphone or tablet. The app provides detailed information on popular attractions as well as hidden gems in different Italian cities.
By downloading these sightseeing and tour apps, you'll have valuable resources at your disposal while exploring Italy's historical landmarks and cultural attractions.
Rome2rio – Provides transportation options between cities in Italy.
Rick Steves Audio Europe – Offers audio tours of popular attractions.
Google Maps – Reliable navigation tool with detailed maps and directions.
GetYourGuide – Allows booking of guided tours and activities.
Lonely Planet Guides – Provides information on popular attractions and hidden gems.
Apps for Budget Travel in Italy
Budget travel apps for cost-conscious travelers
When exploring Italy on a budget, it's important to make every dollar count. Fortunately, there are several free travel apps available that can help save money and optimize your expenses while still enjoying all that Italy has to offer. These budget travel apps provide valuable tips, discounts, and special offers to ensure you get the most out of your Italian adventure without breaking the bank.
Price comparison and booking apps
One of the key features of budget travel apps in Italy is their ability to compare prices and find the best deals on flights, accommodations, and activities. These apps aggregate information from various sources, allowing travelers to easily compare prices and make informed decisions. Additionally, many of these apps offer direct booking capabilities, saving time and eliminating the need to visit multiple websites or agencies.
Hostel booking apps
For budget-conscious travelers looking for affordable yet comfortable accommodations in Italy, hostel booking apps are essential. These apps provide comprehensive listings of hostels across different cities in Italy, along with user reviews and ratings to help you choose the right option for your needs. They also often have exclusive discounts for app users, making it even more cost-effective.
Deals on attractions and activities
To make the most of your trip to Italy without overspending on attractions and activities, there are free travel apps that offer discounted tickets and special offers. These deals cover a wide range of experiences including museum visits, guided tours, cooking classes, wine tastings, and more. By utilizing these deals you can experience all that Italy has to offer at a fraction of the original cost.
By taking advantage of these budget travel apps for Italy during your trip planning process or even while on the go, you can stretch your budget further without compromising on quality or experience.
Remember that embracing the digital revolution in travel doesn't mean completely relying on technology, but rather using it as a tool to enhance and enrich your travel experience. With the recommendations provided in this article, you can confidently explore Italy without worrying about breaking the bank. So download these apps today and embark on an affordable adventure through the stunning landscapes, culinary delights, rich history, and vibrant culture of Italy.
Conclusion
In conclusion, embracing the digital revolution in Italian travel by utilizing free travel apps is essential for a seamless and enriching experience. The top five free travel apps discussed provide valuable features such as navigation assistance, language translation, and local recommendations. These apps can greatly enhance the overall travel experience in terms of convenience and accessibility.
City guide apps tailored to popular Italian destinations offer offline maps, restaurant recommendations, and insider tips that help travelers uncover hidden gems and experience the local culture. Language learning apps are crucial in overcoming language barriers and immersing oneself in the Italian culture. Features like voice translation and basic phrases make communication with locals easier and more enjoyable.
Transportation apps provide real-time updates on public transportation options, saving time and helping navigate Italy's intricate transportation systems. Food and dining apps assist travelers in discovering authentic Italian cuisine through restaurant recommendations, reviews, and reservations. These apps truly enhance the culinary adventure in Italy by providing valuable insights and local recommendations.
Sightseeing and tour apps are valuable resources for comprehensive information on historical landmarks, popular attractions, and guided tours in Italy. Features like audio guides and interactive maps enrich the sightseeing experience by providing valuable historical and cultural context. Additionally, budget travel apps offer money-saving features that optimize travel expenses by providing price comparisons, hostel bookings, and deals on attractions.
Frequently Asked Questions
What is the best travel app for Italy?
When it comes to the best travel app for Italy, one popular choice among travelers is TripAdvisor. This app offers a wealth of information on attractions, hotels, restaurants, and more in various cities across Italy.
Users can read reviews and recommendations from fellow travelers, view photos of destinations, and even book accommodations or activities directly through the app. Another great feature of TripAdvisor is the ability to create personalized itineraries based on your interests and preferences, making it an invaluable tool for planning and navigating your trip to Italy.
What app to use for public transport in Italy?
For public transport in Italy, one highly recommended app is Moovit. This handy application provides real-time information on buses, trams, metro lines, and trains in cities all over Italy. It offers detailed route maps with clear step-by-step directions to help you find your way around easily.
Moovit also provides estimated arrival times for public transportation options near your current location, allowing you to plan your journeys accordingly. With its reliable service and user-friendly interface, Moovit has become a go-to app for both locals and tourists who wish to navigate the efficient public transport systems in Italy.
How can I travel to Italy for free?
While traveling to Italy for absolutely free may be challenging, there are several ways you can reduce costs significantly or even potentially win a free trip. One option is to enter travel contests or sweepstakes that offer trips to Italy as prizes. Many companies or organizations periodically host these giveaways either online or through social media platforms.
Another possibility is volunteering abroad through reputable organizations that provide room and board in exchange for work or assistance in various projects within Italy. Additionally, consider looking into travel scholarships or grants that support individuals with specific purposes such as studying abroad or participating in cultural exchange programs in Italy. Nevertheless, it's important to note that finding completely free travel opportunities may require patience, flexibility, and thorough research as they are not readily available for everyone.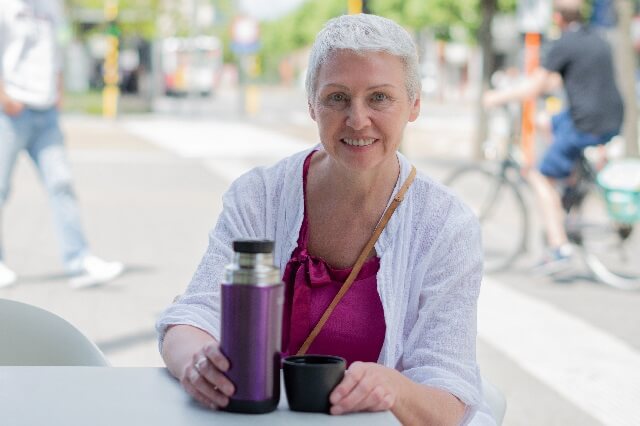 I'm a passionate traveler, writer, and Italophile. My fascination with Italy's history, art, and culture has led me on countless adventures across the Italian landscape. Through "I Live Italy," I share my love for this extraordinary country and aims to inspire others to explore its boundless beauty.