Traveling to Italy is an exciting adventure, and what better way to enhance the experience than by giving a thoughtful gift to your loved ones embarking on this journey? Gift-giving is an opportunity to express your appreciation, love, and support, and choosing a present that reflects the recipient's upcoming Italian trip can bring joy to both the giver and receiver.
Whether it's a taste of Italy with a curated gift basket or a personalized phrasebook for cultural immersion, there are countless options to make any traveler's trip even more memorable.
There is something inherently special about visiting Italy – the country steeped in history, art, breathtaking landscapes, and mouthwatering cuisine. By setting the tone of excitement and anticipation right from the beginning, you can truly capture the essence of gift-giving. The idea of unwrapping a present that embodies Italy's rich culture can amplify the traveler's enthusiasm and create moments of delight even before they step foot on Italian soil.
When searching for the perfect gift for travelers going to Italy, consider assembling an Italian themed gift basket filled with delicacies and treats. From authentic pasta varieties to luxurious truffle oil or signature Limoncello liqueur, these carefully selected items can transport them senses straight to Italy.
A handcrafted souvenir directly from local artisans can also be a precious token of remembrance. Pottery pieces showcasing exquisite craftsmanship, fine leather goods made by skilled artisans, or Murano glass jewelry reflecting Venice's artistic heritage are just some examples of unique souvenirs that hold sentimental value long after their Italian adventure concludes.
By selecting a thoughtful gift for your loved ones' trip to Italy, you can ensure they embark on their journey feeling supported and appreciated. Whether it's an Italian travel guide filled with fascinating insights or a personalized phrasebook assisting them in communicating with locals seamlessly, these gifts serve as practical tools that enhance their travel experience.
Additionally, exploring Italy's rich wine culture through gifting a bottle of renowned Italian wine or a selection of regional varieties offers the opportunity to savor Italy's flavors at home or during their trip. And for those who relish indulging in culinary delights, consider gifting an Italian cooking class or an authentic food tour – experiences that will create lasting memories and provide an immersive cultural experience.
Overall, selecting a gift for travelers to Italy holds immense potential to add meaning, joy, and practicality to their upcoming adventure. This article will delve into various gift ideas that cater to different interests while capturing the essence of Italy in each offering.
From traditional Italian treats and handcrafted souvenirs to essential travel accessories and unique experiences, this guide aims to inspire you in finding the perfect gift that embodies the spirit of Italy and enhances your loved one's journey.
Italian Themed Gift Baskets
When it comes to gift-giving, a curated Italian themed gift basket is one of the best options for travelers heading to Italy. These baskets allow you to personalize the gift by selecting a variety of delicacies and treats that are sure to delight any traveler's taste buds. From pasta to truffle oil, Limoncello to biscotti, there are countless options to choose from when creating the perfect Italian gift basket.
Curating a Perfect Italian Gift Basket
To curate a truly memorable Italian gift basket, it's important to consider the recipient's preferences and dietary restrictions. Start by selecting a high-quality pasta, perhaps a specialty shape or a colorful variety. Add jars of authentic and flavorful sauces made with regional ingredients like basil, tomatoes, or wild boar. Consider including some artisanal olive oils and balsamic vinegar for dipping bread or drizzling over salads.
Suggesting Popular Italian Goodies
In addition to pasta and sauces, there are several other popular Italian goodies that can be included in the gift basket. Truffle oil offers an indulgent flavor that pairs perfectly with pasta dishes or as a finishing touch on risotto.
Limoncello is another classic Italian liqueur made from lemon zest that can be enjoyed as an after-dinner digestif or added to cocktails for a refreshing twist. For a sweet treat, consider including traditional biscotti or cannoli shells along with Sicilian pistachio cream or Tuscan chocolate spreads.
By putting together an Italian themed gift basket filled with these delightful treats, you'll not only give your loved ones something they can enjoy during their trip but also allow them to experience the exquisite flavors and culinary traditions of Italy long after returning home.
Remember:
Curate the gift basket based on the recipient's preferences.
Include high-quality pasta, authentic sauces, artisanal olive oils, and balsamic vinegar.
Consider adding truffle oil, Limoncello, biscotti, or cannoli shells for a touch of Italian indulgence.
Handcrafted Souvenirs
Italy is known for its rich artistic and cultural heritage, making it the perfect destination for travelers who appreciate unique and handcrafted souvenirs. Instead of purchasing mass-produced trinkets, encourage gift givers to seek out local artisans and support their craft. Handcrafted souvenirs not only provide travelers with a tangible reminder of their Italian adventure but also contribute to the preservation of traditional craftsmanship.
One popular option for handcrafted souvenirs is pottery. Italy has a long history of creating beautiful ceramics, from delicate ceramics in Florence to vibrant and colorful majolica pottery in Sicily. These pieces can range from decorative plates and vases to practical items like bowls or coffee mugs. Purchasing pottery directly from local artists ensures authenticity and supports the local economy.
Leather goods are another excellent choice for handcrafted souvenirs in Italy. Italian leather is renowned worldwide for its quality and craftsmanship. From stylish handbags and wallets to belts, shoes, and jackets, there are endless options for those looking to gift a piece of Italian fashion. Encourage gift givers to visit boutique shops or outdoor markets where they can find authentic leather goods made by skilled artisans.
For those seeking something truly unique, Murano glass jewelry is a must-have souvenir. Murano glass has been produced on the island of Murano near Venice since the 13th century. Today, visitors can witness glass-blowing demonstrations by master artisans and purchase exquisite glass jewelry pieces like earrings, necklaces, or bracelets. Each piece is one-of-a-kind due to the intricate techniques used to create them, making them a cherished keepsake.
Italian Travel Guides and Books
When it comes to gifting travelers going to Italy, a thoughtful and practical choice is a travel guide or book that will provide them with valuable insights into the country's history, culture, and must-visit destinations. Not only will these guides enhance their travel experience, but they can also be used as a reference even after returning home.
Informative and Visually Appealing Travel Guides
For those who enjoy delving into the rich history and culture of Italy, there are several informative and visually appealing travel guides available. These guides provide detailed information on popular tourist attractions, hidden gems, local customs, and practical travel tips. They often include maps, photographs, and illustrations that make the reading experience more immersive.
Some popular travel guides for Italy include "Lonely Planet Italy," "DK Eyewitness Travel Guide: Italy," and "Rick Steves Italy." Each guide offers unique perspectives on different cities or regions within Italy, allowing travelers to tailor their itineraries based on their interests. Whether someone is fascinated by ancient ruins in Rome or wants to explore the picturesque coastline of Cinque Terre, there is a travel guide that can satisfy their curiosity.
Books on Italian Cuisine, Art, or Language
To further enrich the traveler's experience in Italy, consider gifting books that focus on specific aspects of Italian culture. Books on Italian cuisine provide recipes for beloved dishes like pasta carbonara or tiramisu while delving into the regional variations that make Italian food so diverse. For art enthusiasts, books on Italian Renaissance art or famous artists like Michelangelo or Leonardo da Vinci can be a valuable resource to appreciate the masterpieces found in galleries and museums throughout the country.
Additionally, books that teach basic Italian phrases or provide language-learning exercises can help travelers communicate effectively with locals and fully immerse themselves in the vibrant Italian culture. Some popular options include "Rick Steves Italian Phrase Book & Dictionary" and "Lonely Planet Italian Phrasebook & Audio CD".
By giving travelers going to Italy a travel guide or book that captures the essence of the country, not only are you providing them with valuable information, but you are also setting the stage for their journey filled with discovery and adventure.
Personalized Italian Phrasebook
A personalized Italian phrasebook can be a thoughtful and practical gift for travelers heading to Italy. By including essential phrases and translations, this gift can help the traveler communicate with locals and fully immerse themselves in the Italian culture. Here are some reasons why a personalized Italian phrasebook is an excellent gift idea:
Enhance Cultural Immersion: Having a basic knowledge of the local language can greatly enhance the traveler's experience. It allows them to interact with locals, order food confidently at restaurants, ask for directions, or even engage in small conversations. With a personalized phrasebook, the traveler can easily navigate through everyday situations and feel more connected to the country.
Useful in Various Scenarios: Whether it's shopping at local markets, exploring tourist attractions, or asking for recommendations from locals, a personalized phrasebook can come in handy in various scenarios. It provides the traveler with useful phrases related to transportation, accommodations, dining out, shopping, emergency situations, and more.
Customized and Tailored: One of the advantages of a personalized phrasebook is that it can be tailored specifically for the recipient. Depending on their travel preferences or interests, you can include phrases related to specific activities they plan on doing or regions they are visiting. This customization adds a personal touch to the gift and makes it even more meaningful.
To create a personalized Italian phrasebook, consider categorizing essential phrases into sections such as greetings and basic expressions, transportation, dining out, shopping, emergencies, and sightseeing. You can also include pronunciation guides or audio QR codes to help the traveler with proper pronunciation.
Overall, giving a personalized Italian phrasebook as a gift not only shows thoughtfulness but also provides practical assistance during the traveler's journey in Italy. It's an excellent tool for cultural immersion and ensures that they have access to key phrases when needed most.
Wine and Spirits
Italy is renowned for its rich wine culture, making wine and spirits an excellent gift choice for travelers heading to Italy. A bottle of Italian wine or a selection of regional wines can be the perfect present to celebrate their trip and allow them to savor the flavors of Italy even after they return home. Additionally, gifting Italian liqueurs or Amaro can provide an exciting taste experience.
Italy produces a wide range of wines, each with its own unique characteristics and flavors. From the bold reds like Barolo and Chianti Classico to the crisp whites like Pinot Grigio and Vermentino, there is a wine to suit every palate. Consider the recipient's preferences when choosing a bottle of wine as a gift. For those who appreciate sparkling wine, Prosecco or Franciacorta would be excellent choices.
In addition to wine, Italian liqueurs and Amaro are popular traditional beverages that make for fantastic gifts. Limoncello, made from lemons grown in Southern Italy, is a refreshing digestif often enjoyed after meals. Other options include Amaretto, Sambuca, or Campari – all renowned Italian spirits that can add flair to cocktails or simply be enjoyed on their own.
| Rank | Italian Wine | Annual Sales (cases) |
| --- | --- | --- |
| 1 | Barolo | 16,000 |
| 2 | Amarone della Valpolicella | 15,600 |
| 3 | Chianti Classico | 11,800 |
| 4 | Brunello di Montalcino | 9,600 |
| 5 | Montepulciano d'Abruzzo | 8,400 |
(Source: Wine Spectator)
When selecting wine or spirits as a gift, it is essential to consider the recipient's preferences and taste. If you know their preferred wine variety or style, you can tailor your selection accordingly and make their trip to Italy even more memorable with a bottle of their favorite Italian wine or liqueur.
Italian Food and Cooking Experiences
Italian cuisine is renowned worldwide for its rich flavors, fresh ingredients, and culinary traditions. For travelers heading to Italy, gifting a food or cooking experience can be a perfect way to immerse themselves in the country's gastronomic delights. Whether it's a hands-on cooking class or a guided food tour, these experiences offer unique insights into Italian culture while satisfying the taste buds.
One popular option for food enthusiasts is to gift a cooking class where travelers can learn to prepare authentic Italian dishes under the guidance of skilled chefs. In major cities like Florence and Rome, there are numerous cooking schools that offer classes ranging from pasta-making workshops to comprehensive culinary courses.
Not only do these classes provide valuable knowledge about traditional Italian recipes and techniques, but they also allow participants to savor the fruits of their labor by indulging in the delicious creations they've made.
For those who prefer to explore Italy's diverse culinary scene without getting their hands dirty, an Italian food tour can be an excellent choice. These guided tours take travelers on a gastronomic journey through local markets, historical districts, and hidden eateries where they can sample regional specialties and mingle with passionate food artisans. From trying mouthwatering gelato in Florence to indulging in Neapolitan pizza in Naples, these tours offer a memorable sensory experience that showcases Italy's famed cuisine.
| Experience | Location |
| --- | --- |
| Cooking Class at Apicius International School of Hospitality (Florence) | Florence |
| Gourmet Food Tour of Trastevere (Rome) | Rome |
| Wine and Food Tasting in Chianti Region | Tuscany |
| Pizza-Making Class at Pizzeria Port'Alba (Naples) | Naples |
Gifting an Italian food or cooking experience not only satisfies the recipient's culinary wanderlust but also creates lasting memories. It allows travelers to delve deeper into Italy's food culture, build connections with locals, and bring back a taste of Italy that they can savor long after their trip. Whether it's learning the secrets of pasta-making or indulging in a regional wine tasting, these experiences are sure to enhance any traveler's journey through Italy.
Travel Essentials
Traveling to Italy requires careful planning and preparation, and having the right travel essentials can make a significant difference in the overall experience. In this section, we will discuss some practical travel essentials that would make excellent gifts for travelers going to Italy.
One of the essential items for any traveler is a reliable travel adapter. Italy uses different plug types from other countries, so having a universal adapter that can fit Italian outlets is crucial. Additionally, considering the reliance on electronic devices while traveling, a portable power bank is an excellent gift idea. With long days exploring cities or countryside, travelers can ensure their phones and devices stay charged.
Another practical gift idea is an RFID-blocking wallet. With instances of identity theft becoming more common, an RFID-blocking wallet helps protect important documents like passports and credit cards from potential identity thieves. This thoughtful yet functional gift provides peace of mind when traveling around crowded places such as tourist hotspots or public transportation hubs.
In terms of stylish accessories, a leather passport holder can be both fashionable and practical. Not only does it protect the passport from wear and tear during the trip, but it also adds a touch of elegance to the overall travel experience. Similarly, personalized luggage tags are another great gift option as they not only help identify luggage quickly but also add a personal touch to suitcases.
By gifting these travel essentials, you are not only ensuring that your loved ones are well-prepared for their adventure to Italy but also showing them how much you care about their comfort and convenience during their travels. These practical gifts will undoubtedly enhance their overall journey and make lasting memories in the beautiful country of Italy.
Experiences and Activities
When it comes to gifting travelers going to Italy, nothing can compare to the joy of giving experiences and activities that create lasting memories. Italy offers a wide range of unique and unforgettable experiences that can be gifted to make someone's trip truly exceptional.
One such experience is a gondola ride in Venice. The iconic image of gondolas gliding through the city's picturesque canals is synonymous with romance, beauty, and the charm of Venice itself. Gifting a gondola ride allows travelers to immerse themselves in the enchanting atmosphere of this historic city while enjoying the views of stunning architecture and hidden corners only accessible by boat.
For those exploring Tuscany, a Vespa tour is an adventure that combines exhilaration with breathtaking landscapes. Riding on a vintage Vespa scooter through the rolling hills covered in vineyards and olive groves is an experience like no other. This activity not only provides an opportunity to explore charming Tuscan towns like Florence, Siena, or San Gimignano but also allows travelers to appreciate the region's natural beauty up close.
Another unforgettable experience in Italy is a hot air balloon ride over the Tuscan countryside. Floating above the picturesque vineyards and medieval villages provides a bird's-eye view of Tuscany's stunning landscape. The tranquility and serenity experienced during this breathtaking journey create memories that will last a lifetime.
By gifting these unique experiences and activities, you are giving travelers the opportunity to create cherished moments during their time in Italy. Whether it's floating along the Venetian canals, riding through Tuscany on a Vespa, or soaring above the Tuscan countryside in a hot air balloon, these gifts provide an extraordinary way to fully embrace the beauty and magic of Italy.
Conclusion
In conclusion, when it comes to gift ideas for travelers heading to Italy, there are countless options that can truly make their journey unforgettable. Whether it's a carefully curated Italian themed gift basket filled with delectable treats, handcrafted souvenirs from local artisans, informative travel guides and books, personalized phrasebooks, bottles of fine wine and spirits, immersive food and cooking experiences, practical travel essentials, or unique activities and experiences, the possibilities are endless.
The key to selecting the perfect gift lies in capturing the essence of Italy and enhancing the recipient's travel experience. By choosing gifts that embrace Italy's rich culture, history, cuisine, and craftsmanship, you can contribute to their unforgettable memories. From savoring authentic flavors to exploring hidden gems through meticulous guidebooks and discovering local expertise through artful souvenirs or handmade jewelry – each gift option has the power to transport travelers to the heart of Italy.
Ultimately, there is no greater joy than giving a thoughtful gift that resonates with someone's passions and dreams. Whether you opt for a tangible item or an experiential adventure, your chosen gift will remind the traveler that they are loved and supported on their exciting journey. So go ahead and explore these enchanting gift ideas for travelers to Italy – let your creativity soar as you curate something truly special for your loved ones embarking on an Italian adventure.
Frequently Asked Questions
What gift to give for travelling abroad?
When thinking about a gift for someone who is traveling abroad, it's important to consider items that are practical and can be easily transported. A thoughtful option could be a travel adapter or power bank, which can come in handy when dealing with different electrical outlets and keeping devices charged on the go. Another idea is a compact travel pillow or blanket to provide comfort during long journeys.
Additionally, a lightweight and versatile backpack or daypack could be appreciated as it allows travelers to carry their belongings comfortably while exploring new places. Ultimately, the best gift for someone traveling abroad is something that enhances their travel experience and makes their journey more convenient.
What are the traditions for gift giving in Italy?
Gift-giving traditions in Italy hold special significance and are deeply rooted in customs. One popular tradition is giving gifts on specific occasions such as Christmas, Easter, birthdays, anniversaries, or religious festivities like Epiphany. However, Italians also love surprises and appreciate unexpected gifts from friends and loved ones throughout the year.
When it comes to choosing the perfect gift for an Italian, it's customary to take the person's interests and preferences into account. Flowers are often considered a thoughtful present for both men and women in Italy, along with fine wines or spirits for connoisseurs. Gourmet food items like olive oil or regional delicacies are also appreciated since Italians highly value their cuisine.
What gift to buy an Italian?
Finding the right gift for an Italian greatly depends on their personal taste and interests. However, there are some general gift ideas that Italians tend to enjoy. As Italy is famous for its fashion industry, purchasing high-quality clothing or accessories can be a great choice for fashion-conscious individuals.
Italian-made leather goods such as handbags, wallets, belts, or shoes are always well-received due to their craftsmanship and elegance. Italy's beautiful artistry is highly regarded worldwide; therefore, art items like paintings or sculptures inspired by Italian artists can make a delightful gift too. Finally, culinary delights from Italy are often a hit, whether it's a selection of high-quality Italian cheeses, gourmet pasta, or traditional sweets like Panettone or Torrone.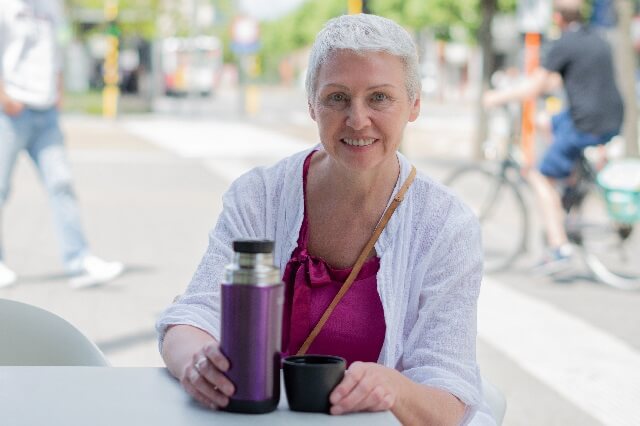 I'm a passionate traveler, writer, and Italophile. My fascination with Italy's history, art, and culture has led me on countless adventures across the Italian landscape. Through "I Live Italy," I share my love for this extraordinary country and aims to inspire others to explore its boundless beauty.