Welcome to the mesmerizing world of LGBT Italy travel. Italy is not only known for its rich history, stunning architecture, and delicious cuisine but also for its vibrant and inclusive LGBT scene. From the bustling streets of Rome to the fashionable city of Milan and the cultural treasures of Florence, Italy offers a plethora of experiences for LGBT travelers.
So why is Italy the perfect destination for LGBT travelers? Firstly, Italy has a long and proud history of acceptance and support for the LGBT community. Throughout the years, significant progress has been made in terms of LGBT rights and equality, making it a welcoming and safe place to visit. From historic landmarks to iconic figures and movements that have shaped Italy's LGBT community, there is much to explore and learn.
In this exciting blog post, we will take a closer look at various aspects of LGBT travel in Italy. We will delve into the historical significance of Italy's proud LGBT history, uncovering significant landmarks and milestones. Additionally, we will unveil the rainbow capitals of Italy – Rome, Milan, Florence – highlighting their vibrant LGBT scenes and attractions. Accommodations, travel tips, pride festivals, nightlife, daytime activities, beaches; we have it all covered.
Get ready to embark on an unforgettable journey filled with culture, celebration, beach parties, remarkable sights, and most importantly, warm Italian hospitality. Join us as we delve deep into the vibrant LGBT scene in Italy.
Historical Significance
Italy has a rich and fascinating LGBT history that is worth exploring for travelers interested in understanding the roots of this vibrant community. From ancient Rome to more recent times, Italy has seen significant milestones in the struggle for LGBT rights and acceptance.
One landmark in Italy's LGBT history is the Villa of the Mysteries in Pompeii, which contains frescoes depicting same-sex relationships. These artworks have given historians insight into the existence of homosexuality in ancient Roman society.
In more recent times, figures like Pier Paolo Pasolini, a prominent Italian film director, poet, and intellectual known for his work addressing homosexuality, played a crucial role in advocating for LGBTQ+ rights. His films challenged societal norms and provided representation for queer individuals at a time when it was not widely accepted.
Italy made significant progress toward LGBTQ+ equality with the formation of activist groups like Fuori. (Out.) in the 1970s. This organization fought against discrimination faced by gay men, paving the way for greater visibility and acceptance.
Since then, Italy has experienced many positive developments in terms of LGBTQ+ rights. In 2016, civil unions were legalized, granting same-sex couples legal recognition and some of the same rights as heterosexual couples.
Additionally, cities like Milan and Rome have established programs aimed at combatting anti-LGBTQ+ discrimination while promoting inclusivity. These efforts are reflected in various events held throughout the year such as pride parades and festivals that celebrate diversity.
Overall, Italy's LGBTQ+ history is diverse and multi-faceted. By acknowledging its past struggles as well as its triumphs, visitors can gain a deeper appreciation for both Italian history and contemporary LGBTQ+ culture in this beautiful country.
LGBT-friendly Cities
Rome: The Eternal City's lively LGBT hotspots and events
Rome, the Eternal City, is a vibrant hub for the LGBT community in Italy. With its rich history, ancient ruins, and welcoming atmosphere, Rome offers a variety of LGBT-friendly hotspots to explore. The famous gay street, Via di San Giovanni in Laterano, is lined with bars, clubs, and restaurants that cater to the diverse needs of the LGBT community.
One must-visit spot in Rome is Gay Street (Via San Giovanni in Laterano), which is located near the Colosseum. This street is home to a number of gay bars and clubs that offer a lively nightlife experience. One popular venue is Coming Out Roma, a gay bar known for its friendly staff and inclusive atmosphere. Another renowned establishment is Muccassassina Club, which hosts wild parties featuring top DJs from around the world.
In addition to its vibrant nightlife scene, Rome also hosts several annual LGBT events that attract visitors from all over the world. The most notable one is Rome Pride, which takes place in June and includes a colorful parade through the city streets. This event promotes equality and celebrates diversity in an inclusive environment.
Milan: Exploring the fashionable and inclusive side of LGBT life
Milan may be known as a fashion capital, but it also boasts a thriving LGBT scene. With its trendy bars, nightclubs, and annual pride celebration, this city offers something for every member of the community.
For those looking to experience Milan's LGBT nightlife, one must-visit venue is Leccomilano club. Located in Porta Venezia district – known as Milan's gay district – this club hosts regular parties featuring international DJs and performers. Another popular spot is Plastic Club Milano; it's recognized for hosting special themed nights catering to different subcultures within the LGBT community.
Milan Pride is one of the largest pride events in Italy and draws a diverse crowd of locals and visitors. The highlight of the event is the colorful parade that winds its way through the city center, showcasing Milan's commitment to inclusivity and diversity.
Florence: Cultural treasures and LGBT-friendly experiences await
Florence, renowned for its awe-inspiring Renaissance art and architecture, also has an emerging LGBT scene. While not as well-known as Rome or Milan in terms of its queer offerings, Florence still provides a welcoming environment for LGBT travelers.
The most popular gay venues in Florence are concentrated in the city center. One well-regarded establishment is Piccolo Café, which offers a relaxed atmosphere where patrons can enjoy cocktails while socializing or people-watching. Another LGBT-friendly spot is Flo Lounge Bar, known for its delicious drinks and cozy ambiance.
Apart from its vibrant nightlife scene, Florence hosts a few annual LGBT events that bring together both locals and visitors. Tango Queer Festival is one such event that celebrates freedom of expression through tango dancing. Held in October, this festival invites dancers from all over the world to participate in workshops, performances, and milongas (tango dance parties).
Whether you're exploring Rome's thriving LGBT hotspots or soaking up Florence's cultural riches with a queer twist, Italy's rainbow capitals offer unforgettable experiences for every visitor seeking inclusivity and acceptance.
Accommodations and Travel Tips
Italy is known for its warm hospitality and welcoming nature, making it an ideal destination for LGBTQ+ travelers. When it comes to accommodations, there are plenty of LGBTQ+-welcoming venues throughout the country that offer comfortable and inclusive stays. Many hotels in major cities like Rome, Milan, and Florence actively advertise themselves as LGBTQ+-friendly, ensuring that you feel safe and respected during your stay.
One popular option for LGBTQ+ travelers is to book a stay at gay-owned or gay-friendly hotels, guesthouses, or bed and breakfasts. These establishments understand the unique needs and preferences of LGBTQ+ guests and often provide a friendly atmosphere where you can be yourself. Additionally, many of these venues are located in close proximity to LGBTQ+ hotspots and attractions, making them convenient options for your Italy travel experience.
When it comes to getting around Italy, the public transportation system is generally efficient and reliable. Trains are a popular mode of transportation between cities, and they offer a convenient way to explore different regions of the country.
The metro systems in major cities like Rome and Milan also make navigating urban areas easy. It's worth noting that while Italy is generally considered safe for LGBTQ+ travelers, it's always advisable to be aware of your surroundings and take necessary precautions when traveling alone or at night.
For those looking to experience authentic Italian cuisine while supporting LGBTQ+-owned businesses, you're in luck. Italy has a vibrant food culture with numerous restaurants and cafes run by members of the LGBTQ+ community. By seeking out these establishments, you can enjoy delicious meals while supporting local businesses that share your values.
Overall, finding LGBTQ+-welcoming venues in Italy is not a challenge as the country prides itself on its inclusivity. With a variety of options available when it comes to accommodations, easy-to-navigate public transportation systems, and plenty of LGBTQ+-owned establishments to choose from when dining out; LGBT travelers can feel confident that their needs will be met during their Italy travel experience.
The Best Pride Festivals
Italy is known for its vibrant and energetic Pride festivals, which attract visitors from all over the world. Here are some of the best Pride festivals in Italy that you should not miss:
Rome Pride: Rome Pride is Italy's largest and most iconic pride event, drawing thousands of participants each year. This colorful celebration takes place in June and features a lively parade through the streets of Rome, as well as performances by local and international artists. The event promotes equality, inclusivity, and the rights of the LGBTQ+ community.
Milan Pride: Milan, being one of Italy's most cosmopolitan cities, hosts an extravagant Pride event that showcases the city's diversity and acceptance. The festivities include a parade through the city center, live music performances, parties, and cultural events. Milan Pride usually takes place in June as well.
Other noteworthy pride events happening across the country: While Rome Pride and Milan Pride are among the most popular in Italy, there are numerous other pride events that take place throughout the country. For example, Naples hosts its own vibrant pride festival known as Napoli Rainbow Week in June. Turin also organizes Torino Gay & Lesbian Film Festival every year, featuring LGBTQ+ films from around the world.
Attending these pride festivals not only allows you to celebrate love and diversity but also provides a unique opportunity to connect with local LGBTQ+ communities. It is recommended to check the specific dates of each festival before planning your trip to ensure you don't miss out on these incredible celebrations.
When attending pride festivals in Italy or any other country, it is essential to be mindful of safety precautions and respect local customs. Familiarize yourself with local laws regarding LGBTQ+ rights and be aware of your surroundings during crowded events. It can also be helpful to connect with local LGBTQ+ support networks or organizations for guidance and assistance while traveling in Italy.
Now that you have learned about some of the best Pride festivals in Italy, it's time to plan your visit and immerse yourself in the vibrant and inclusive atmosphere of these celebrations. Pride festivals in Italy are not only about celebrating diversity but also about creating lasting memories and forging connections with like-minded individuals from around the world.
LGBT Nightlife
Italy is not only known for its rich history, stunning architecture, and delicious cuisine but also its vibrant and inclusive LGBT nightlife. Whether you're looking to dance the night away at a pulsating nightclub or enjoy a few drinks in a cozy gay bar, Italy offers a diverse range of options to cater to every taste.
Italy's Top LGBT Clubs and Bars
When it comes to nightlife, cities like Rome, Milan, and Florence stand out as hotspots for the LGBT community. In Rome, the Gay Street area around Via San Giovanni in Laterano is home to numerous gay bars such as Coming Out, My Bar, and Muccassassina.
These venues offer a lively atmosphere with DJs playing upbeat music and plenty of spaces for dancing. For a more relaxed evening, head to The Popolare Bar in Testaccio or PAVART in Trastevere where you can socialize with locals and fellow travelers.
In Milan, the Porta Venezia neighborhood boasts an array of LGBT-friendly venues including Plastic Club, LeccoMilano Disco Club, and Mono Bar. Here you can expect energetic crowds, talented DJs spinning the latest hits, and stylish interiors that mirror Milan's reputation as a fashion capital. Meanwhile in Florence, YAG Bar is a popular destination with its trendy ambiance and unique cocktails created by skilled mixologists.
Tips for Enjoying LGBT Nightlife
To fully embrace Italy's dynamic LGBT party scene and make new friends along the way, there are a few tips worth keeping in mind. Firstly, be sure to check the dress code of each club or bar before visiting as some may have specific requirements regarding attire. Secondly, do some research on upcoming events and themed nights happening during your visit so you don't miss out on any special experiences.
It's also important to stay safe while enjoying Italy's vibrant nightlife. Stick together with your group, especially when exploring unfamiliar areas, and keep an eye on your belongings. Additionally, be cautious when accepting drinks from strangers and know your alcohol limits to ensure a memorable but responsible night out.
Daytime Activities
Italy is not only known for its stunning landscapes and delicious cuisine, but also for its rich history and culture. When it comes to exploring Italy's queer culture and attractions, there are plenty of daytime activities that cater to the LGBT community. From LGBTQ+-themed walking tours to art and architecture reflecting Italy's LGBT spirit, there is something for everyone.
One of the best ways to delve into Italy's queer culture is by joining LGBTQ+-themed walking tours in major cities such as Rome, Milan, and Florence. These guided tours provide a unique insight into the history and contributions of the LGBT community in Italy.
Visitors can explore significant landmarks and learn about important figures who have shaped Italy's queer history. Whether it's visiting historic gay bars or learning about iconic LGBT individuals like Italian filmmaker Pier Paolo Pasolini, these tours offer an immersive experience that brings Italy's vibrant queer culture to life.
Italy is also home to numerous art and architectural wonders that reflect its inclusive spirit. Many museums and galleries across the country showcase artwork by LGBT artists or pieces that touch on LGBTQ+ themes.
For example, the Galleria dell'Accademia in Florence houses Michelangelo's iconic David statue, which has become a symbol of queer pride due to its association with male beauty and sexuality. Furthermore, several cities have famous landmarks with connections to LGBTQ+ history, such as Capri's Villa Jovis, which was once owned by Roman Emperor Tiberius and known for hosting same-sex relationships during his reign.
In addition to exploring historical sites, visitors can also discover hidden gems in Italy's city streets. LGBT-owned shops, bookstores, boutiques, and cafes offer opportunities to support local businesses while experiencing authentic aspects of queer culture. These establishments often provide safe spaces for members of the community while showcasing unique products or literature related to LGBTQ+ issues.
| Activity | Description |
| --- | --- |
| LGBTQ+-Themed Walking Tours | Guided tours exploring significant landmarks and history of the LGBT community in Italy. |
| Art and Architecture | Museums and galleries showcasing artwork by LGBT artists or pieces that touch on LGBTQ+ themes. |
| Hidden Gems | LGBT-owned shops, bookstores, boutiques, and cafes offering authentic aspects of queer culture. |
Beaches and Beach Parties
Italy's stunning coastline offers a wealth of beautiful beaches that cater to the LGBT community, making it the perfect destination for sun, sea, and LGBT fun. From the crystal clear waters of Sardinia to the picturesque shores of Puglia, Italy's coastal destinations provide a welcoming and inclusive environment for all travelers.
One of the popular LGBT-friendly coastal destinations in Italy is the vibrant city of Rimini. Located on the Adriatic Sea, Rimini boasts a long stretch of sandy beaches where travelers can relax and soak up the sun.
The city is known for its lively beach parties and events, with several designated gay-friendly establishments and beach clubs. Every summer, Rimini hosts the colorful Molo Street Parade, an LGBT pride event featuring parades, live performances, and parties along the beach promenade.
Another must-visit destination for LGBT travelers in Italy is the island of Sicily. The region offers a variety of breathtaking beaches that are not only picturesque but also open to all visitors. Taormina's Isola Bella Beach is especially popular among LGBT travelers due to its natural beauty and welcoming atmosphere. Here, visitors can enjoy sunbathing on rocky platforms overlooking crystal-clear waters or explore hidden coves accessible by boat.
| Beach Destination | Description |
| --- | --- |
| Rimini | A lively coastal city known for its sandy beaches and vibrant beach parties. Popular among both locals and tourists. |
| Isola Bella Beach (Taormina) | A beautiful beach located in Taormina, Sicily, offering stunning views and a welcoming atmosphere for all visitors. |
| Cala Rossa (Sardinia) | A picturesque beach located in Sardinia, known for its crystal-clear waters and vibrant LGBT scene. |
Italy's beaches provide the perfect backdrop for embracing inclusivity and celebrating diversity. Whether you are looking to relax under the sun or dive into exciting beach parties, Italy offers an array of options that will exceed your expectations. So pack your sunscreen, put on your swimsuit, and get ready to experience the sun, sea, and LGBT fun that awaits you on Italy's stunning coastline.
Resources and Safety Tips
Italy is a country with a rich LGBT history and a vibrant present-day scene, making it an ideal destination for LGBT travelers. In this blog post, we have covered various aspects of LGBT travel in Italy, from its historical significance to the best pride festivals and nightlife scenes. However, before you embark on your journey, it is essential to have the necessary resources and safety tips to ensure a smooth and enjoyable experience.
Firstly, we recommend utilizing useful websites, organizations, and apps designed specifically for LGBT travelers in Italy. These resources can provide valuable information on LGBT-friendly accommodations, restaurants, events, and attractions. They can also offer advice on navigating the local culture and customs as an LGBT individual.
Safety is always a top priority when traveling, especially as an LGBT person. While Italy is generally considered gay-friendly, it is important to exercise caution and be aware of your surroundings. It can be helpful to research the local laws and attitudes toward homosexuality in specific regions or cities you plan to visit. Connecting with the local LGBT community or support networks can also provide insights into any potential concerns or issues that may arise during your trip.
When it comes to accommodations, look for hotels that explicitly advertise as LGBTQ+-welcoming or are associated with well-known organizations promoting inclusivity. This way, you can ensure a comfortable stay where you feel acknowledged and respected. Additionally, familiarize yourself with Italy's public transportation system to easily navigate around the cities and explore all that they have to offer.
Ultimately, embarking on an LGBT Italy travel adventure offers endless possibilities for exploration and celebration. Whether you're basking in the sun at an inclusive beach or immersing yourself in Italy's queer culture through art and architecture – there is something for everyone. By utilizing resources and following safety tips during your trip, you will be able to fully embrace all that Italy has to offer as an LGBT traveler.
Frequently Asked Questions
Which Italian city is best for lgbtq?
Milan is often regarded as the best Italian city for the LGBTQ+ community. It has a vibrant and thriving queer scene, with numerous LGBTQ+-friendly establishments, events, and organizations.
The city hosts one of the most important LGBTQ+ rights parades in Italy, known as Milano Pride, which attracts thousands of participants and supporters. Milan also boasts a diverse cultural landscape that embraces diversity and inclusivity, making it an ideal destination for LGBTQ+ travelers seeking a welcoming environment.
Is Florence LGBT friendly?
Florence is generally considered to be LGBT-friendly. While it may not have the same level of extensive LGBTQ+ infrastructure as some other Italian cities like Milan or Rome, it still offers supportive spaces and a relatively open-minded atmosphere for the community. Florence has several LGBTQ+-owned businesses, bars, clubs, and even a small drag scene.
Additionally, many locals embrace progressive values and have contributed to making it more inclusive over the years. Overall, while not as prominent as in larger cities, LGBTQ+ visitors will likely have a positive experience exploring Florence.
Is Sicily LGBT friendly?
Sicily's stance on LGBTQ+ issues can vary depending on the specific area or town within the region. In general, large cities such as Palermo and Catania are more LGBT-friendly and have active queer communities with events and establishments specifically catering to them. However, there may still be pockets of conservatism or lack of awareness in smaller towns or rural areas of Sicily regarding LGBTQ+ issues.
It is important for individuals to exercise discretion when visiting these areas outside of larger cities to ensure safety and respect local customs. Nonetheless, Sicily has made progress in terms of LGBTQ+ acceptance in recent years but still has room for improvement in comparison to some other major Italian cities.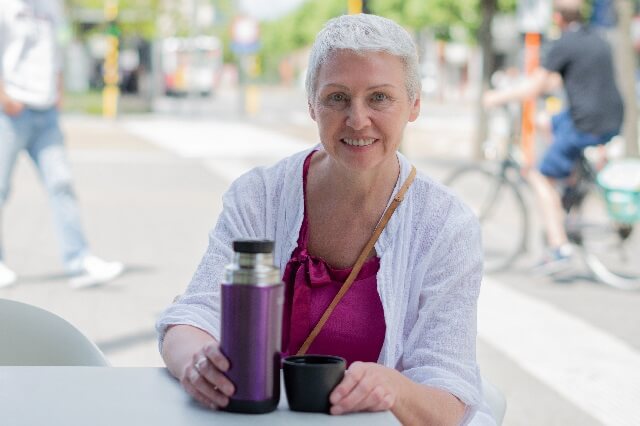 I'm a passionate traveler, writer, and Italophile. My fascination with Italy's history, art, and culture has led me on countless adventures across the Italian landscape. Through "I Live Italy," I share my love for this extraordinary country and aims to inspire others to explore its boundless beauty.