Italy is a destination that captures the hearts and imaginations of travelers from around the world. Whether it's the enchanting cities, breathtaking landscapes, or mouthwatering cuisine, there is something for everyone in this beautiful country.
If you have a friend or loved one who is traveling to Italy, you may be wondering what to give them as a gift to enhance their experience. In this ultimate gift guide for travelers, we will explore a variety of thoughtful and practical gifts that are sure to delight any Italy-bound adventurer.
As anticipation builds for their upcoming journey, it's only natural that we want to contribute to their excitement by giving them something special. From practical essentials like luggage and travel gadgets, to cultural souvenirs and fashion pieces that embody the Italian spirit, there are endless options for meaningful gifts.
By selecting items that reflect the unique charm of Italy and cater to their specific needs as a traveler, you can show just how much you care about their upcoming adventure.
In this blog post, we will delve into various categories of gifts that are perfect for someone traveling to Italy. We'll start with suggestions for practical and stylish luggage options, ensuring they can navigate Italy with ease while looking effortlessly chic. Then we'll explore the importance of basic Italian phrases with recommendations for travel phrasebooks or language learning apps.
We'll also discover unique souvenirs that capture the essence of Italian culture, as well as timeless fashion pieces and travel-size beauty essentials. Additionally, we'll explore useful travel gadgets such as portable chargers and universal adapters, along with informative travel guides and Italian cookbooks. Lastly, we'll discuss the significance of personalized travel journals or scrapbooks as keepsakes from their Italy journey and surprise them with the idea of gift cards for unforgettable experiences in this remarkable country.
By proactively considering what your loved one may need or appreciate during their time in Italy, you can give them a gift that truly enhances their travel experience. So, let's dive in and explore the ultimate gift guide for travelers to Italy, ensuring you find the perfect present that will make their journey even more memorable.
Practical and Stylish Luggage
When traveling to Italy, having the right luggage is essential. Not only does it need to be durable and reliable, but it should also reflect your personal style. Whether you prefer a suitcase or a backpack, there are plenty of options available that combine functionality with aesthetics.
When choosing luggage for Italy, consider the size and features that will best suit your needs. It's important to keep in mind that Italian streets can be narrow and crowded, so opting for a more compact suitcase or backpack can make navigating through busy areas much easier. Additionally, lightweight options are ideal as they allow for easy maneuverability and can help you avoid unnecessary weight charges on regional flights or train trips.
Here are some recommendations for durable and stylish luggage brands that will not only meet your practical needs but also make a fashion statement:
Rimowa: Known for its sleek aluminum suitcases, Rimowa offers durability without sacrificing style.
Herschel Supply Co.: This brand offers a range of trendy backpacks with functional features such as laptop compartments and multiple pockets.
Away: Loved by frequent travelers, Away suitcases come in various sizes and have built-in TSA-approved locks for added security.
Whether you choose a suitcase or a backpack, investing in high-quality luggage will ensure that your belongings stay protected throughout your trip while allowing you to navigate the streets of Italy in style.
| Luggage Brand | Features |
| --- | --- |
| Rimowa | Sleek aluminum suitcases; durability and style |
| Herschel Supply Co. | Trendy backpacks with functional features such as laptop compartments and multiple pockets |
| Away | Variety of suitcases with built-in TSA-approved locks for added security |
Italian Travel Phrasebook
Traveling to a foreign country can be an exciting and enriching experience, but it can also be challenging if you don't speak the language. That's why a must-have gift for someone traveling to Italy is an Italian travel phrasebook. Knowing basic phrases can help travelers navigate their way around, communicate with locals, and fully immerse themselves in the culture. Here are some suggestions for travel phrasebooks or language learning apps that would make great gifts:
Lonely Planet Italian Phrasebook & Dictionary: This comprehensive phrasebook covers all the essential words and phrases travelers need to know, from greetings and dining etiquette to transportation and emergencies. It also includes a two-way dictionary for quick reference.
Duolingo: Duolingo is a popular language learning app that offers Italian lessons in a fun and interactive format. Users can practice listening, speaking, reading, and writing skills at their own pace.
Rosetta Stone: Known for its immersive language learning programs, Rosetta Stone offers Italian lessons that focus on pronunciation and conversation skills. The app uses speech recognition technology to provide feedback on pronunciation.
By gifting an Italian travel phrasebook or language learning app, you're not only giving someone the tools they need to communicate effectively during their trip but also empowering them to connect with locals on a deeper level.
Learning key phrases such as "hello" (ciao), "thank you" (grazie), "excuse me" (scusa), or "where is the nearest train station?" (dov'è la stazione ferroviaria più vicina?) can go a long way in making travel more enjoyable and stress-free. Encourage your loved ones to practice their newfound language skills before their trip so they can feel more confident when interacting with locals.
Whether it's a pocket-sized phrasebook or a language learning app, giving the gift of language is truly invaluable for someone traveling to Italy. It not only enhances their travel experience but also opens doors to cultural immersion and meaningful connections with the locals.
Cultural Experience Souvenirs
When traveling to Italy, one of the best ways to create lasting memories is by bringing home cultural experience souvenirs. These unique items not only serve as reminders of your incredible trip, but also showcase the rich and diverse Italian culture. Whether you're looking for handmade ceramics, leather goods, or local food products, there are plenty of options to choose from that will make perfect gifts for yourself or loved ones.
Italian ceramics are renowned for their exquisite craftsmanship and vibrant designs. From beautifully painted plates and bowls to decorative tiles and vases, these ceramic pieces add a touch of Italian elegance to any home. Consider visiting local artisan workshops or markets like the Ceramiche Vietri sul Mare on the Amalfi Coast or the famous ceramic shops in Deruta, Umbria to find truly unique and authentic pieces.
Leather goods are another popular choice when it comes to cultural souvenirs in Italy. Florence, in particular, is known for its long-standing tradition of leather craftsmanship. Look for genuine leather bags, wallets, belts, or shoes made by skilled artisans using traditional techniques. The San Lorenzo Market in Florence is a great place to explore numerous stalls offering a wide range of high-quality leather products.
Food lovers can take a piece of Italy's culinary heritage home with them by purchasing local food products such as olive oil, balsamic vinegar, pasta, truffle-infused sauces, or regional wine. These delectable treats not only offer a taste of Italy but also provide an opportunity to recreate authentic Italian flavors in your own kitchen. Explore local markets like Mercato di Mezzo in Bologna or Eataly stores across major cities for a wide selection of gourmet food products.
Cultural Experience Souvenirs
– Handmade ceramics
– Leather goods
– Local food products
Timeless Italian Fashion Pieces
Italy is known for its impeccable sense of fashion and timeless style. When shopping for a gift for someone traveling to Italy, why not consider giving them a piece of Italian fashion that they can cherish? Whether they are fashion enthusiasts or simply appreciate quality clothing and accessories, there are various options to choose from.
Italian fashion brands are renowned worldwide for their craftsmanship, attention to detail, and elegance. Consider gifting them an iconic designer item such as a leather handbag from Gucci or Fendi. These luxury pieces not only make a fashionable statement but also showcase the finest Italian craftsmanship.
If you're looking for more affordable options, there are plenty of classic wardrobe staples that resonate with Italian style. A well-tailored blazer, a pair of high-quality leather shoes, or a timeless silk scarf can elevate any outfit and add a touch of sophistication.
For those who prefer accessories, Italian-made sunglasses or watches are excellent choices. Brands like Ray-Ban and Panerai offer stylish designs that combine functionality with aesthetic appeal. These accessories not only serve as practical gifts but also allow travelers to embrace the Italian lifestyle.
| Brand | Signature Piece |
| --- | --- |
| Gucci | Leather handbags |
| Fendi | Fur accessories |
| Dolce & Gabbana | Statement dresses |
| Prada | Luxury footwear |
| Versace | Medusa logo accessories |
Remember, when choosing a fashion gift, consider the recipient's personal style and preferences. Whether they prefer bold and daring designs or understated elegance, there is an Italian fashion piece out there for everyone. By giving them a timeless Italian fashion item, you are not only treating them to a beautiful gift but also offering them a piece of Italy's rich style heritage to take home with them.
Travel-Size Toiletries and Beauty Essentials
When traveling to Italy, it's important to pack travel-size toiletries and beauty essentials to make your trip easier and more convenient. These compact products are not only practical for travel, but they also help you meet TSA regulations for carry-on items. Here are some recommendations for Italian beauty brands and natural skincare products that will enhance your travel experience in Italy.
Italian Beauty Brands
Acqua di Parma: Known for its elegant fragrances and high-quality skincare products, Acqua di Parma offers a range of travel-size options that are perfect for your trip to Italy.
Kiko Milano: This Italian cosmetics brand offers affordable yet trendy makeup products in travel-friendly sizes. From lipsticks to mascaras, you'll find everything you need to look your best during your vacation.
Davines: If you're looking for eco-friendly haircare products, Davines is the perfect choice. Their travel-size shampoos, conditioners, and styling products will keep your hair healthy while on the go.
Natural Skincare Products
L'Erbolario: This Italian brand specializes in natural skincare products made from plant extracts. Their travel-size lotions, serums, and creams are gentle on the skin and come in convenient packaging.
Officina Profumo Farmaceutica di Santa Maria Novella: Established in Florence in 1612, this historic pharmacy offers a wide range of luxurious skincare products made with all-natural ingredients. Their travel-size offerings ensure that you can enjoy their renowned creations even when traveling.
Don't forget to pack essential toiletries such as toothpaste, deodorant, and sunscreen in travel-friendly sizes as well. Look for trusted international brands that offer mini versions of their popular products or consider purchasing reusable silicone bottles to fill with your favorite toiletries.
Remember, taking care of yourself while traveling is essential, and having the right travel-size toiletries and beauty essentials will help you feel fresh and confident throughout your trip to Italy.
Practical Travel Gadgets
When it comes to traveling, having the right gadgets can greatly enhance your experience. This is especially true when you're visiting a new country like Italy, where there may be language barriers or unfamiliar technologies. Here are some practical travel gadgets that every traveler to Italy should consider:
Portable chargers: Exploring a new city can drain your phone's battery quickly, especially if you're using navigation apps or taking lots of pictures. A portable charger is essential for keeping your devices powered up on the go. Look for one with multiple USB ports and a high charging capacity.
Universal adapters: Italy uses different outlets and voltage than many other countries, so having a universal adapter will ensure that you can charge your devices wherever you go. Look for one that is compact and has multiple plug options.
Language translation devices: Communication can sometimes be challenging in a foreign country, but with a language translation device, you can easily converse with locals without the need for an internet connection. These pocket-sized devices are designed to provide real-time translations and can be incredibly handy for navigating through Italy.
Noise-canceling headphones: Whether you're on a long flight or exploring crowded tourist attractions, noise-canceling headphones can provide a peaceful escape from the hustle and bustle around you. They are particularly useful during long train rides or flights when you want to relax or catch up on sleep.
Water purifiers: Staying hydrated is essential when traveling, but depending on where you are in Italy, tap water may not always be safe to drink. Having a water purifier or filter bottle allows you to safely refill your water bottle from any source without worrying about getting sick.
By investing in these practical travel gadgets, you'll be well-prepared for your trip to Italy and ensure that your journey is as comfortable and convenient as possible.
Travel Guides and Italian Cookbooks
Italy is known for its rich history, beautiful landscapes, and delicious cuisine. For someone traveling to Italy, one of the best gifts you can give them is a travel guide or an Italian cookbook. These resources not only provide valuable information and insights about the country but also allow travelers to immerse themselves in the culture and flavors of Italy.
Informative Travel Guides
A good travel guide is an essential companion for anyone exploring a new destination. It provides valuable information on popular attractions, off-the-beaten-path gems, transportation options, accommodation recommendations, and local customs. When choosing a travel guide for someone traveling to Italy, look for comprehensive resources that cover different regions and cities in detail. Some popular travel guide series that focus on Italy include Lonely Planet, Rick Steves' Italy, Fodor's Essential Italy, and DK Eyewitness Travel Guide: Italy.
Italian Cookbooks
One of the best ways to experience a country's culture is through its food. Italian cuisine has gained worldwide popularity for its simplicity and mouthwatering flavors. By gifting someone an Italian cookbook, you give them the opportunity to bring a taste of Italy home with them.
Look for cookbooks that highlight traditional Italian recipes such as pasta dishes, pizzas, risottos, gelato recipes, and regional specialties. Some recommended Italian cookbooks include "Essentials of Classic Italian Cooking" by Marcella Hazan, "Autentico: Cooking Italian The Authentic Way" by Rolando Beramendi, "The Silver Spoon" which is considered the bible of authentic Italian cooking and features more than 2,000 recipes.
Whether your loved one plans to visit famous landmarks like Rome's Colosseum or explore the charming coastal towns of Cinque Terre, a travel guide will help enhance their experience while an Italian cookbook will allow them to savor the flavors of this beloved country even in their own kitchen.
These gifts will surely be appreciated by any Italy-bound traveler, as they provide valuable information and the opportunity to create lasting memories through authentic cultural experiences and delicious Italian cuisine.
Personalized Travel Journal or Scrapbook
A personalized travel journal or scrapbook is the perfect gift for someone traveling to Italy. This thoughtful and unique present allows them to document their journey and create a keepsake that they can cherish for years to come. Whether they are a seasoned traveler or embarking on their first trip, a travel journal or scrapbook provides a space for them to record their memories, thoughts, and experiences in Italy.
Keepsake to document their Italy journey
A personalized travel journal or scrapbook serves as a tangible reminder of their time in Italy. It gives travelers the opportunity to reflect on their experiences and capture important moments, such as exploring ancient ruins in Rome, strolling through picturesque Tuscan villages, or indulging in authentic Italian cuisine. With each page filled with handwritten notes, sketches, photographs, and mementos like ticket stubs or postcards, it becomes a cherished keepsake that tells the story of their Italy journey.
Suggestions for customizable travel journals or scrapbooking supplies
When choosing a personalized travel journal or scrapbook as a gift, there are various options available. Look for journals that allow customization with the traveler's name or initials on the cover.
Additionally, consider selecting a journal with sections dedicated to different aspects of their trip such as food, landmarks, and local culture. For those who prefer to start from scratch, provide them with high-quality blank journals along with an assortment of colorful pens, markers, stickers, washi tapes, and adhesive photo corners so they can personalize each page according to their own style.
Another option is to choose pre-designed travel journals that provide prompts and fill-in-the-blank sections for easy journaling. These can include questions about favorite meals eaten or top sights visited in each city traveled within Italy. This takes away the pressure of having to come up with ideas for every entry and acts as a guide for recording their experiences.
Gift Cards for Experiences in Italy
When it comes to gift-giving, sometimes the best present you can give someone is a memorable experience. If you're looking for the perfect gift for someone who is traveling to Italy, consider giving them a gift card for an unforgettable experience in this beautiful country.
Whether it's a guided tour through ancient ruins, a cooking class to learn the secrets of Italian cuisine, or a wine tasting in the picturesque hills of Tuscany, there are plenty of options to choose from.
Vouchers or Gift Cards for Tours
One popular option is to give vouchers or gift cards for guided tours. Italy is home to some of the world's most iconic landmarks and historical sites, and exploring them with a knowledgeable guide can enhance the overall travel experience.
From walking tours that take you through the streets of Rome and Florence to bike tours along the scenic Amalfi Coast, there are countless options available. Consider choosing a reputable tour company that offers a variety of options so that your gift recipient can tailor their experience to their interests.
Cooking Classes and Culinary Experiences
Italy's culinary scene is renowned worldwide, making cooking classes and culinary experiences another great gift idea. Many cities across Italy offer hands-on cooking classes where participants can learn how to make traditional dishes like pasta, pizza, or gelato.
Additionally, food tours are also popular options, allowing travelers to explore local markets and taste authentic Italian cuisine along the way. Look for cooking schools or culinary tour operators that have received positive reviews and offer experiences that cater to all skill levels.
Wine Tastings and Vineyard Visits
For wine enthusiasts or those who appreciate breathtaking landscapes, gifting a wine tasting or vineyard visit could be ideal. Italy is home to numerous world-famous wine regions such as Tuscany, Piedmont, and Sicily. Many wineries offer guided tastings where visitors can sample a variety of wines and learn about the winemaking process.
Some vineyards even offer private tours or wine pairing experiences that are sure to impress any wine lover. Look for gift cards that provide flexibility in terms of which winery or region your recipient can choose from.
Conclusion
As you prepare to embark on your journey to Italy, it's important to consider the perfect gifts for someone traveling to this beautiful country. From practical items that enhance their travel experience to unique souvenirs that showcase Italian culture, there are countless options to choose from. In this article, we have provided a comprehensive gift guide with suggestions catered specifically for those heading to Italy.
Firstly, investing in practical and stylish luggage is essential for any traveler. We recommend durable suitcases or backpacks that can withstand the rigors of travel while still being fashionable. Be sure to choose the right size and features based on their specific needs in navigating Italy's cities and regions.
Another invaluable gift would be an Italian travel phrasebook or language learning app. Basic knowledge of the language can go a long way in making communication easier and enhancing their overall experience in Italy.
To truly capture the essence of Italy, consider cultural experience souvenirs such as handmade ceramics, leather goods, or local food products. These unique gifts not only serve as cherished keepsakes but also allow your loved ones to bring a piece of Italy back home with them.
Timeless Italian fashion pieces are also highly recommended. Investing in fashionable clothing items or accessories from iconic Italian brands or classic wardrobe staples will not only ensure they look fabulous during their trip but also provide lasting memories when reminiscing about their time in Italy.
Additionally, travel-size toiletries and beauty essentials are practical gifts that make packing easier and more convenient. Consider recommending Italian beauty brands or natural skincare products that align with their preferences.
Travel gadgets such as portable chargers, universal adapters, or language translation devices are other excellent gift ideas. These gadgets can greatly enhance their travel experience by providing convenience and ease of use while exploring all that Italy has to offer.
For those looking for more informational resources, travel guides showcasing Italy's cities and regions are ideal choices. Not only do these guides help travelers navigate through various attractions, but Italian cookbooks also allow them to recreate the flavors of Italy at home.
Furthermore, a personalized travel journal or scrapbook is a thoughtful gift that enables them to document their Italy journey. Suggesting customizable options or scrapbooking supplies encourages self-expression and provides an avenue for complete personalization of their travel memories.
Finally, consider gifting vouchers or gift cards for experiences in Italy such as tours, cooking classes, or wine tastings. This allows them to immerse themselves in Italian culture and create unforgettable memories tailored specifically to their interests.
In conclusion, we hope this ultimate gift guide has provided you with valuable insight into the perfect gifts for someone traveling to Italy. Whether it's practical items, cultural souvenirs, fashionable pieces, informative resources, or unique experiences, there are numerous ways to ensure your loved ones have an unforgettable time in this enchanting country. We invite you to share your favorite travel gifts or experiences in Italy and wish you the best on your upcoming trip.
Frequently Asked Questions
What gifts do Italians like from the US?
Italians appreciate a variety of gifts from the US, but there are certain items that tend to be particularly well-received. Traditional American food items such as gourmet chocolates, artisanal snacks, or specialty ingredients for cooking can be a hit among Italian recipients who enjoy trying new flavors and experiencing different culinary cultures.
Additionally, products that reflect American pop culture, such as merchandise featuring iconic American brands or famous American movies and TV shows, may also be appreciated by Italians who are interested in American society and entertainment. Lastly, unique handicrafts or souvenirs that offer a glimpse into the cultural diversity of the United States can make thoughtful gifts for Italians looking to learn more about different aspects of American life.
What gift to give for travelling abroad?
When selecting a gift for someone who is traveling abroad, it's essential to consider their specific needs and preferences during their trip. Practical travel accessories often make great gifts in this scenario. Items like compact travel adapters that work in multiple countries, portable chargers for electronic devices, or high-quality luggage tags can prove immensely useful while exploring new destinations.
Additionally, versatile clothing items suitable for various weather conditions or travel-friendly gadgets like noise-canceling headphones or smart travel pillows provide comfort and convenience during long journeys. The key is to choose gifts that enhance the recipient's overall travel experience and align with their individual preferences.
What do you gift an Italian person?
When searching for a suitable gift for an Italian person, it's important to consider their personal tastes and interests. Italy has a rich artistic tradition and is known worldwide for its design sensibilities, so gifts related to art or design can resonate well with many Italians. This might include things like art prints or posters depicting famous Italian paintings or landmarks, stylish homeware items reflecting Italian craftsmanship and aesthetics, or books showcasing renowned Italian designers and architects.
Gourmet food baskets filled with high-quality Italian delicacies like fine wines, regional cheeses, or traditional pastries can also be delightful presents that emphasize Italy's culinary heritage. Ultimately, the key is to choose a gift that reflects the recipient's unique passions and preferences while also offering a touch of Italian culture or craftsmanship.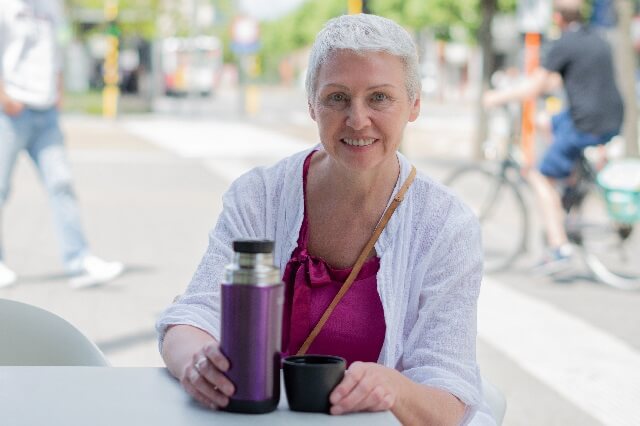 I'm a passionate traveler, writer, and Italophile. My fascination with Italy's history, art, and culture has led me on countless adventures across the Italian landscape. Through "I Live Italy," I share my love for this extraordinary country and aims to inspire others to explore its boundless beauty.