Are you looking for an exhilarating and adventurous travel experience? Look no further than Italy, a country filled with endless opportunities for active exploration. From hiking in the Italian Alps to cycling through Tuscany's countryside, there are numerous ways to immerse yourself in the stunning landscapes and diverse terrain of Italy. Whether you're seeking breathtaking views, adrenaline-pumping water sports, or serene yoga retreats, Italy has something for every type of active traveler.
Italy offers a wide range of activities for those seeking an active travel experience. Hikers can challenge themselves on the trails of the Italian Alps, while cyclists can pedal through the picturesque scenery of Tuscany. On the Amalfi Coast, water sports enthusiasts can indulge in activities such as sea kayaking and snorkeling, while Sicily provides opportunities for rock climbers to conquer its diverse landscapes.
Additionally, winter sports enthusiasts can enjoy skiing in the Dolomites, while thrill-seekers can find adventure parks and zip-lining experiences in Sardinia. And for those looking for a more peaceful form of activity, yoga retreats set amidst Italy's countryside offer a perfect combination of mindfulness and relaxation.
Throughout this article, we will delve into each of these active travel experiences in Italy and provide tips and recommendations to help you plan your own adventure. Whether you're an experienced outdoors enthusiast or someone looking to try something new, there is no shortage of options when it comes to embracing an active lifestyle during your travels in Italy.
So get ready to lace up your hiking boots, grab your cycling gear, or pack your swimsuit – because Italy is waiting for you to explore all it has to offer.
Hiking in the Italian Alps
Stunning Views and Challenging Trails
One of the highlights of hiking in the Italian Alps is the opportunity to take in panoramic views of the surrounding mountains and valleys. Whether trekking through meadows dotted with wildflowers or ascending to high mountain passes, hikers will be rewarded with awe-inspiring scenery at every turn. Additionally, the challenging nature of many trails in the Italian Alps provides an invigorating physical experience for those seeking adventure.
Tips for Hikers and Recommendations
When planning a hiking excursion in the Italian Alps, it's important for hikers to be well-prepared. Proper gear, including sturdy hiking boots and layers of clothing, is essential for tackling variable mountain terrain and weather conditions.
Additionally, staying hydrated and bringing along snacks or a packed lunch is crucial for maintaining energy during longer hikes. Some popular trails for hikers include the Alta Via routes, such as the Alta Via 1 and Alta Via 2, which offer multi-day trekking experiences amidst some of the most scenic landscapes in the region.
For those seeking an unforgettable active travel experience, exploring the Italian Alps on foot promises an enriching journey through some of Europe's most captivating mountain scenery. With careful planning and an adventurous spirit, hikers can uncover the natural beauty and rugged terrain that define this iconic alpine region.
Cycling through Tuscany
Cycling through the picturesque countryside of Tuscany offers a unique way to experience the region's rolling hills, vineyards, and historic towns. With its charming landscapes and moderate climate, Tuscany is a popular destination for cycling enthusiasts of all levels. For those seeking an active Italy travel experience that combines physical activity with cultural immersion, Tuscany provides an ideal setting for exploration.
Tuscany features a network of well-maintained cycling routes, catering to both beginners and experienced riders. The region offers a variety of terrains, from flat plains to challenging climbs, providing options for cyclists with different skill levels and preferences.
One of the most renowned cycling routes in Tuscany is the Chianti Classico, known for its scenic beauty and access to iconic wineries along the way. Additionally, the Val d'Orcia region offers stunning views of UNESCO World Heritage sites while pedaling through its postcard-worthy landscapes.
For travelers seeking additional guidance and support during their cycling adventure in Tuscany, guided tours are readily available. Local tour operators provide expert-led excursions that not only offer route navigation but also enrich the experience through cultural insights and regional gastronomic delights. These guided tours cater to various interests, such as wine tasting tours combined with cycling or family-friendly bike trips suitable for all ages.
When planning a cycling itinerary in Tuscany, it is essential to consider factors such as weather conditions, equipment rentals, and accommodations along the chosen route. Being adequately prepared ensures that cyclists can fully enjoy their active Italy travel experience without any unnecessary logistical challenges interfering with their journey.
| Tuscany Cycling Routes | Recommended Guided Tours |
| --- | --- |
| Chianti Classico: Known for scenic beauty and access to wineries | Cultural insights and regional gastronomic delights |
| Val d'Orcia: Stunning views of UNESCO World Heritage sites | Wine tasting tours combined with cycling |
| Local Operators: Expert-led excursions offering route navigation and cultural insights | Family-friendly bike trips suitable for all ages |
Water sports on the Amalfi Coast
Water sports enthusiasts will find plenty of options for adventure along the stunning Amalfi Coast. From sea kayaking to snorkeling, this region offers a diverse range of aquatic activities that highlight the beauty of the coastal scenery.
Sea Kayaking
Adventurers can explore hidden coves and crystalline waters by embarking on a sea kayaking excursion along the Amalfi Coast. Guided tours are available for those who want an experienced leader to navigate them through picturesque cliffs and sea caves. This activity allows travelers to experience the coast from a unique vantage point while getting in a good upper body workout.
Paddleboarding and Snorkeling
For those who prefer to stay above water, paddleboarding is another popular option on the Amalfi Coast. Participants can leisurely cruise along the coastline, taking in the breathtaking views as they soak up some sun. Alternatively, visitors can strap on a mask and fins for some snorkeling to get an up-close look at the vibrant marine life beneath the surface. There are numerous spots for snorkeling along the coast, making it easy for travelers to find a suitable location.
Whether visitors prefer peaceful paddling or adrenaline-pumping snorkeling, they're sure to find an exciting water sport activity that suits their preferences along Italy's Amalfi Coast. With its clear blue waters and dramatic cliffs, this region is an ideal destination for those seeking an active adventure both on land and at sea.
Rock climbing in Sicily
One of the most renowned rock climbing areas in Sicily is San Vito lo Capo, located on the western coast. This picturesque town boasts stunning limestone cliffs that overlook the crystal-clear waters of the Tyrrhenian Sea.
Climbers visiting San Vito lo Capo can expect to find a variety of routes suitable for different skill levels, ranging from easy climbs for beginners to challenging overhangs and vertical walls for seasoned climbers. The area's mild Mediterranean climate also makes it possible to climb year-round, although spring and autumn are considered the best seasons due to the optimal weather conditions.
For those interested in experiencing some indoor climbing while in Sicily, there are several bouldering gyms and indoor climbing facilities available throughout the island. These gyms provide a great opportunity for climbers to stay sharp and hone their skills during inclement weather or rest days. Additionally, many of these facilities offer equipment rental services, making it convenient for travelers who want to pack light or do not have their climbing gear with them.
| Location | Best Time to Climb |
| --- | --- |
| San Vito lo Capo | Spring and Autumn |
| Sicilian Indoor Climbing Gyms | N/A |
Skiing in the Dolomites
The Dolomites in Italy are a paradise for skiing enthusiasts, offering world-class ski resorts and a variety of slopes for all levels of skiers. With its stunning mountain scenery and well-groomed trails, the Dolomites attract visitors from around the world. Whether you're a beginner or an experienced skier, there's something for everyone in this winter wonderland.
Skiing in the Dolomites also provides the opportunity for other snow activities such as snowboarding, cross-country skiing, and snowshoeing. Visitors can explore the expansive terrain with options for off-piste skiing and access to backcountry areas for more advanced skiers seeking an adrenaline rush. Additionally, the region offers ski schools and instructors for those looking to improve their skills or learn a new winter sport.
For those planning a ski trip to the Dolomites, it's important to consider factors such as weather conditions, recommended gear, and accommodations. The ski season typically runs from December to April, with peak times during the Christmas holidays and February. It's advisable to check weather forecasts and trail conditions before hitting the slopes.
As for equipment rentals and accommodations, there are plenty of options available at various price points to suit different preferences and budgets. Whether you prefer a cozy alpine chalet or a luxury ski-in/ski-out resort, the Dolomites offer a range of lodging options for your ski adventure.
Adventure parks and zip-lining in Sardinia
Sardinia is not only known for its beautiful beaches and crystal-clear waters but also for its adrenaline-pumping adventure parks and zip-lining experiences. For thrill-seekers and those seeking an exciting outdoor adventure, Sardinia offers a variety of options to get the heart racing. From high ropes courses to zip-lining through lush forests, there's no shortage of ways to enjoy an active day in Sardinia.
Here are some of the top adventure parks and zip-lining experiences in Sardinia:
Parco Avventura Le Ragnatele: Located in Bitti, this adventure park offers a range of activities including zip-lining, tree climbing, and rope courses. Visitors can test their agility and balance as they navigate through the treetops.
Blue Corales Adventure Park: Situated in Alghero, this park features thrilling zip-line rides that soar over the breathtaking landscape of northwest Sardinia. The park also offers challenging obstacle courses set high in the trees.
Anapoima Extreme Canopy: In Guspini, adrenaline junkies can experience an exhilarating zip-lining adventure with panoramic views of the surrounding area. This park also includes challenging bridges and other obstacles to conquer.
For those looking to combine adventure with nature exploration, these parks provide an ideal opportunity to immerse oneself in Sardinia's stunning natural beauty while enjoying a memorable outdoor experience. With safety measures in place and professional guides available, visitors can feel confident as they take on these thrilling activities.
Yoga retreats in the Italian countryside
Italy's countryside provides the perfect backdrop for peaceful and rejuvenating yoga retreats. Whether you are a beginner or experienced yogi, there are plenty of options to choose from in Italy. Here are some reasons why a yoga retreat in the Italian countryside should be on your travel itinerary:
Escape the hustle and bustle: The serene and tranquil countryside of Italy offers an escape from the chaos of everyday life. A yoga retreat allows you to disconnect from technology and immerse yourself in nature, allowing for deep relaxation and introspection.
Connect with like-minded individuals: Yoga retreats often attract people from all walks of life who share a common interest in health, wellness, and mindfulness. It's a great opportunity to meet new friends, exchange experiences, and form connections that could last a lifetime.
Rejuvenate your mind, body, and spirit: The combination of yoga practice, meditation, healthy food, and beautiful surroundings can result in a complete revitalization of your overall well-being. You'll return home feeling refreshed, balanced, and energized.
When considering a yoga retreat in Italy's countryside, it's important to research the various types of retreats available to find one that aligns with your preferences and goals. Some retreats focus on intense daily practice while others incorporate excursions to nearby cultural sites or outdoor activities such as hiking or biking.
In addition to traditional yoga retreats, some accommodations also offer wellness programs that might include spa treatments, nutritional counseling, cooking classes using local ingredients, or opportunities for participating in organic farm activities. So whether you prefer a rustic farmhouse surrounded by rolling hills or a luxurious villa with panoramic views, there is undoubtedly an Italian yoga retreat that will cater to your desires.
Conclusion
In conclusion, Italy offers a wealth of opportunities for active travel enthusiasts to immerse themselves in the country's stunning landscapes and diverse outdoor activities. From the challenging trails of the Italian Alps to the serene countryside of Tuscany, from the thrilling water sports along the Amalfi Coast to the exhilarating rock climbing in Sicily, there is truly something for every adventurer.
Whether you're looking to ski in the Dolomites, zip-line in Sardinia, or find peace and balance at a yoga retreat in rural Italy, the options are endless.
We encourage readers to start planning their own active Italy travel adventures by researching specific activities that appeal to them and reaching out to local tour operators and accommodations. Resources such as travel blogs, adventure travel companies, and official tourism websites can provide valuable information on where to go and what experiences are available. By combining physical activity with cultural immersion and natural exploration, travelers can create unforgettable memories while discovering the best of what Italy has to offer.
Ultimately, embracing an active travel lifestyle not only fosters personal well-being but also allows for a deeper connection with nature, history, and local communities. We hope that this guide has inspired readers to consider Italy as their next destination for an adrenaline-pumping yet enriching travel experience. So pack your hiking boots or saddle up your bike – an active adventure in Italy awaits.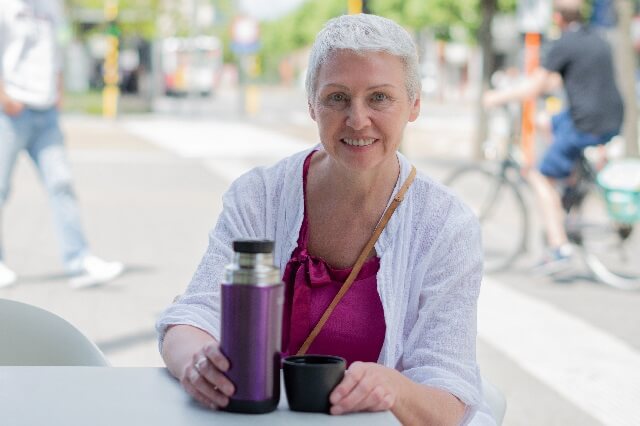 I'm a passionate traveler, writer, and Italophile. My fascination with Italy's history, art, and culture has led me on countless adventures across the Italian landscape. Through "I Live Italy," I share my love for this extraordinary country and aims to inspire others to explore its boundless beauty.