When it comes to traveling with teens, Italy offers a perfect combination of history, culture, and adventure. From exploring ancient ruins to indulging in delicious gelato, there is something for every member of the family to enjoy. In this article, we will take a closer look at the best places to travel with teens in Italy, providing insight into top destinations and attractions that will capture the interest and imagination of both parents and teenagers.
Italy's rich history and diverse landscapes make it an ideal destination for families with teens. Whether it's wandering through ancient ruins or hiking along coastal trails, there are endless opportunities for exploration and discovery. As we delve into the top destinations for traveling with teens in Italy, you'll find plenty of suggestions for family-friendly activities and experiences that will create lasting memories.
So if you're looking for an unforgettable vacation experience with your teenagers, look no further than Italy. From the cultural capital of Rome to the coastal charm of Cinque Terre, there are so many amazing places to discover together as a family. So pack your bags and get ready for an adventure that will captivate both young minds and seasoned travelers alike.
Rome
When considering the best place to travel with teens in Italy, Rome should definitely be at the top of your list. As the cultural capital of Italy, Rome offers a perfect blend of ancient history and modern culture that will captivate teens and adults alike. With iconic attractions such as the Colosseum, Roman Forum, and Vatican City, there's no shortage of teen-friendly activities to explore in this historic city.
For families traveling with teens, it's essential to plan an itinerary that strikes a balance between educational experiences and fun activities. Consider signing up for family-friendly tours that cater to the interests of teens, such as guided visits to the Colosseum with engaging storytelling about gladiator battles or immersive tours of Vatican City with insights into art and history.
Additionally, taking a stroll through Rome's charming neighborhoods like Trastevere or exploring local markets can provide an authentic experience for both parents and teens.
Moreover, Rome is also known for its delectable cuisine, and trying out traditional Italian dishes like pasta carbonara or pizza bianca from local eateries can be a delightful way to introduce teens to Italian gastronomy. From gelato shops serving up artisanal flavors to family-owned trattorias offering mouthwatering meals, Rome presents excellent dining options for families looking to savor authentic Italian food together.
Taking into account all these elements, it's clear why Rome is considered one of the best places to travel with teens in Italy. Its rich history, cultural significance, and unique charm make it an unforgettable destination for families seeking an enriching and enjoyable vacation experience.
| Rome Highlights | Recommendations |
| --- | --- |
| Colosseum & Roman Forum | Guided tours tailored for families |
| Vatican City | Engaging storytelling tours |
| Trastevere Neighborhood | Exploring local markets and eateries |
| Italian Cuisine | Tasting traditional dishes from local trattorias |
Florence
Florence is the perfect destination for families traveling with teens who have an interest in art and history. The city is known for its rich Renaissance art and architecture, with iconic landmarks such as the Florence Cathedral, Uffizi Gallery, and Ponte Vecchio. Teens can immerse themselves in the artistic treasures of Florence and gain a deeper appreciation for the masterpieces that influenced Western art.
In addition to its cultural heritage, Florence offers a variety of outdoor activities that are suitable for adventurous teens. Families can take a break from museum visits and explore the surrounding hills through hiking or biking excursions. One popular spot is the Boboli Gardens, a sprawling park filled with sculptures, fountains, and majestic trees that provide a peaceful retreat from the city's bustling streets.
For families traveling with teens who have an insatiable sweet tooth, there is no shortage of gelato shops in Florence. This delectable Italian treat is available in countless flavors and provides the perfect pick-me-up during sightseeing adventures. Additionally, kid-friendly museums such as the Leonardo da Vinci Museum offer interactive exhibits that engage young visitors in hands-on learning experiences about science and engineering.
| Activity | Location |
| --- | --- |
| Hiking | Surrounding hills of Florence |
| Gelato Tasting | Vivid Gelateria – Via dell'Oriuolo |
| Interactive Museums | Leonardo da Vinci Museum – Via de' Servi |
Cinque Terre
Cinque Terre, with its colorful and charming coastal villages, is a must-visit destination for families traveling with teens in Italy. This stunning area along the Italian Riviera offers a unique combination of natural beauty, rich culture, and outdoor adventures that will appeal to both parents and teenagers. From hiking the scenic trails to swimming in the crystal-clear waters of the Mediterranean, there are plenty of activities to keep everyone entertained.
Discovering Cinque Terre
The five picturesque villages of Monterosso al Mare, Vernazza, Corniglia, Manarola, and Riomaggiore make up the UNESCO World Heritage Site of Cinque Terre. Each village has its own distinct character and charm, offering visitors a glimpse into the traditional way of life along the rugged Italian coastline. Families can explore the narrow streets lined with pastel-colored houses, visit local shops and cafes, and soak in the breathtaking views from various vantage points.
Teen-Friendly Activities
One of the highlights of visiting Cinque Terre with teens is embarking on exhilarating hikes along the coastal trails that connect the five villages. The paths offer varying levels of difficulty, allowing families to choose a route that suits their fitness level and time constraints.
For an unforgettable experience, consider hiking from Monterosso al Mare to Vernazza or taking the longer trail that leads to Corniglia. Additionally, teenagers can enjoy swimming or snorkeling in the clear waters off one of Cinque Terre's beaches for some refreshing downtime.
Family-Friendly Accommodations and Dining
When it comes to accommodations in Cinque Terre, families have several options ranging from cozy guesthouses to comfortable hotels overlooking the sea. Staying within close proximity to public transportation hubs can make exploring the region more convenient for families travel-to-italy-with-infant/" target="_blank" rel="follow noopener">traveling with teenagers.
As for dining options, many restaurants in Cinque Terre serve up delicious seafood dishes alongside other local specialties like fresh pesto pasta and gelato for a memorable culinary experience. With its myriad attractions and stunning landscapes perfect for adventure seekers, Cinque Terre guarantees an unforgettable holiday for families with teens seeking exploration and relaxation alike.
Venice
Venice truly is a water wonderland and a unique destination that should not be missed when traveling with teens in Italy. The city's maze of canals, historic architecture, and vibrant culture offer an unforgettable experience for families. Here are some top activities and attractions in Venice that will captivate both parents and teenagers:
Taking a Gondola Ride: Exploring the city by gondola is an iconic experience in Venice. Teens will enjoy gliding through the narrow canals while taking in the sights and sounds of this picturesque city. It's also a great way to learn about the history and heritage of Venice from knowledgeable guides.
Visiting the Doge's Palace: This stunning Gothic palace was once the residence of the Doge of Venice, the supreme authority of the former Venetian Republic. A visit to this historical landmark provides an opportunity to explore magnificent chambers, ornate staircases, and masterpieces by renowned artists. It's a perfect blend of history, art, and architecture that will fascinate teens.
Navigating Hidden Gems: Venice is full of hidden gems waiting to be discovered. From charming backstreets to local eateries serving delicious Venetian cuisine, families can venture off the beaten path to find these hidden treasures. Exploring these lesser-known spots adds an element of adventure to the trip, making it memorable for teenagers.
In addition to these activities, navigating the city's canals and finding family-friendly dining options are essential for a successful trip to Venice with teens. With careful planning and a sense of adventure, Venice offers endless opportunities for families to create cherished memories together amidst its fascinating setting.
Amalfi Coast
The Amalfi Coast is a picturesque stretch of coastline in southern Italy, known for its stunning views, crystal-clear waters, and charming seaside towns. It's the perfect destination for families with teens who want to relax, soak up the sun, and enjoy the beauty of the Mediterranean. The Amalfi Coast offers a mix of natural beauty, cultural experiences, and plenty of opportunities for adventure, making it an ideal place to travel with teens in Italy.
Relaxing and Enjoying Stunning Views
One of the highlights of visiting the Amalfi Coast is simply relaxing and taking in the breathtaking views. Families can find a comfortable spot on one of the many beaches or terraces overlooking the sea and spend the day unwinding and enjoying the sunshine. The vibrant colors of the coastline, with its dramatic cliffs, lush greenery, and sparkling blue waters, provide a stunning backdrop for a truly memorable vacation experience.
Teen-Friendly Activities
For families with active teens, there are plenty of activities to keep everyone entertained. Boat trips along the coast offer a unique perspective of the area and an opportunity to visit hidden coves and grottos. Teens can also explore some of the charming seaside towns such as Positano and Amalfi, where they can wander through narrow streets lined with colorful houses and indulge in local cuisine at family-friendly restaurants.
Suggestions for Family-Friendly Beach Days
The Amalfi Coast is known for its beautiful beaches that offer both relaxation and recreation. Families can spend time swimming in the clear waters or partaking in water sports like snorkeling or paddleboarding. Several beaches along the coast are equipped with facilities such as sun loungers, umbrellas, and beachfront cafes where families can enjoy refreshments while taking in breathtaking views of the coastline.
Sicily
Sicily offers families with teens a perfect mix of history, adventure, and natural beauty. Here are some of the top activities and attractions to enjoy on this stunning Mediterranean island:
Exploring Greek ruins: Sicily is home to some of the best-preserved ancient Greek ruins in the world, making it a fascinating destination for history enthusiasts. Teens can explore impressive archaeological sites such as the Valley of the Temples in Agrigento and the Temple of Concordia.
Hiking Mount Etna: Sicily's iconic volcano, Mount Etna, offers adventurous families the opportunity to hike its slopes and witness breathtaking panoramic views. Guided tours are available for those who want to learn more about the volcano's geology and history.
Sampling local cuisine: Sicilian cuisine is renowned for its delicious flavors and unique dishes. Families can bond over trying traditional street food like arancini (stuffed rice balls) and indulging in decadent gelato from local gelaterias.
In addition to these activities, Sicily also boasts beautiful beaches, charming coastal towns, and a vibrant cultural scene that will appeal to both parents and teens alike. With so much to offer, visiting Sicily is sure to create unforgettable memories for families looking for an island adventure in Italy.
Conclusion
In conclusion, Italy offers an array of amazing destinations for families traveling with teens. From the ancient wonders of Rome to the coastal charm of Cinque Terre and the enchanting canals of Venice, there is something for everyone in this beautiful country. The rich history, art, and culture of Italy provide a unique and educational experience for teenagers, making it an ideal destination for family travel.
By choosing Italy as your next vacation destination, families can create unforgettable memories together while exploring some of the most iconic landmarks and attractions in the world. The variety of activities available in Italy caters to different interests and preferences, ensuring that both parents and teens will have a fantastic time. Whether it's hiking in Cinque Terre, exploring Greek ruins in Sicily, or indulging in gelato in Florence, there are countless experiences waiting to be discovered.
Overall, traveling with teens in Italy is not only a great way to bond as a family but also an opportunity to expose them to new cultures and experiences. The mix of history, adventure, and natural beauty makes Italy one of the best places to travel with teens, offering a perfect balance between education and entertainment. So why not consider Italy for your next family vacation? It is sure to be an enriching and enjoyable experience for all.
Frequently Asked Questions
Where is good to take kids in Italy?
Italy offers a variety of family-friendly attractions that are perfect for kids. For example, Rome is a great place to take kids with its ancient ruins, fascinating history, and the iconic Colosseum.
Venice's gondola rides and enchanting canals also make it an ideal destination for families. Additionally, the beautiful Amalfi Coast provides scenic views and relaxing beaches that both kids and parents can enjoy.
Where should my first trip to Italy be?
For a first trip to Italy, I recommend starting with the classic tourist destinations such as Rome, Florence, and Venice. These cities offer a rich blend of history, art, architecture, and culture that provide an authentic Italian experience for first-time visitors.
From exploring the ancient ruins in Rome to marveling at Michelangelo's David in Florence to cruising along the picturesque waterways of Venice, these cities offer an unforgettable introduction to Italy.
Is it good to travel to Italy with kids?
Traveling to Italy with kids can be a wonderful experience as long as you plan accordingly. The country's welcoming attitude towards families makes it an excellent destination for children.
However, it's important to consider factors such as transportation logistics, kid-friendly activities and accommodations when traveling with kids in Italy. With careful planning and research, it's definitely possible to have a fantastic family vacation in Italy that caters to both adults and children alike.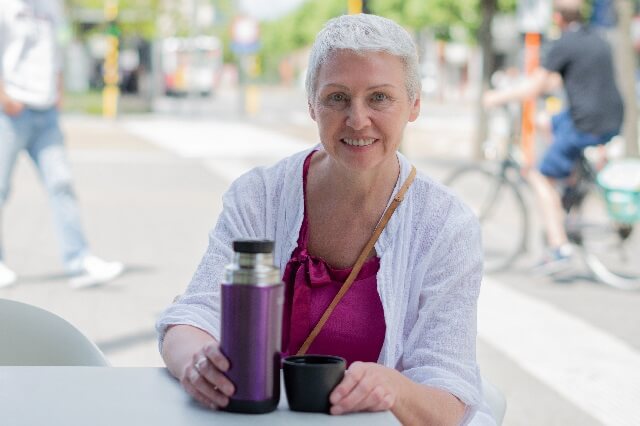 I'm a passionate traveler, writer, and Italophile. My fascination with Italy's history, art, and culture has led me on countless adventures across the Italian landscape. Through "I Live Italy," I share my love for this extraordinary country and aims to inspire others to explore its boundless beauty.