Italy, with its rich history, stunning landscapes, and vibrant culture, is a top travel destination year-round. However, November presents a unique opportunity to experience the country in a whole new light. This article will guide you through the best places to travel in Italy during this off-peak season, ensuring you make the most of your visit.
From the Eternal City of Rome to the intimate streets of Florence, and from the romantic canals of Venice to the picturesque Amalfi Coast, Italy offers something for every traveler seeking an unforgettable November adventure. So pack your bags and get ready to immerse yourself in the allure of Italy during this magical time of the year.
November brings a special charm to Italy that sets it apart from other seasons. With manageable crowds and pleasant weather, exploring iconic cities like Rome becomes an even more delightful experience. The atmospheric streets and ancient ruins take on a different aura as they are bathed in glorious autumnal hues. While visiting Rome in November, be sure to check out must-see landmarks such as the Colosseum, Vatican City, and Spanish Steps without jostling through bustling tourist crowds.
For art enthusiasts interested in Renaissance treasures, Florence beckons with its lesser crowds during November's off-peak season. Dive into renowned museums like the Uffizi Gallery and lay eyes on Michelangelo's David at Accademia Gallery without enduring long queues. Take in breathtaking panoramic views from Piazzale Michelangelo or wander along the banks of the Arno River adorned with beautiful autumn colors. Florence embraces visitors with open arms during this time of year when its Renaissance beauty shines brightly.
In Venice, November provides a chance to fully absorb its mystical allure without being overwhelmed by tourist masses. The narrow canals and historic squares exude romanticism as you navigate their hidden corners at your own pace.
Attending events such as the Venice Jazz Festival or exploring architectural wonders during the Biennale Architettura creates unforgettable memories. Venice in November offers an opportunity to experience the city's enchanting charm without the usual crowds, a truly magical experience that shouldn't be missed.
Italy boasts many more incredible destinations to explore during November, such as the picturesque Amalfi Coast. The mild weather and peaceful atmosphere make it an ideal time to wander through the stunning cliffside towns of Positano, Amalfi, and Ravello. Explore historic sites like Pompeii and Herculaneum without the hassle of peak season crowds, allowing for a more intimate experience with these ancient wonders.
November holds countless adventures for those venturing to Italy. Whether you choose to discover the diverse landscapes and cultural heritage of Sicily, embrace the autumn colors in Tuscany, or immerse yourself in Milan's vibrant culture and design scene, each destination guarantees a special journey during this off-peak season. So grab your travel guidebook and embark on a remarkable adventure through Italy's best places this November.
Rome
When it comes to traveling in Italy in November, Rome offers a captivating experience that is hard to resist. The atmospheric streets and ancient ruins of the Eternal City take on a special charm during this time of the year. With manageable crowds and pleasant weather, November provides an ideal opportunity to explore iconic landmarks such as the Colosseum, Vatican City, and the Spanish Steps without feeling overwhelmed.
Off-Peak Season Delights
One of the advantages of visiting Rome in November is the lack of large tourist crowds. This allows visitors to fully immerse themselves in the city's history and culture without feeling rushed or crowded. Additionally, with temperatures ranging from mild to cool, sightseeing becomes much more enjoyable as you can comfortably wander through Rome's cobblestone streets, taking in its exquisite architecture and unique ambiance.
Unique Attractions
During November, there are also various unique attractions and events that make a visit to Rome unforgettable. For art enthusiasts, the RomaEuropa Festival takes place throughout November and showcases contemporary dance performances, theater shows, and art installations across different venues in the city. Furthermore, food lovers can indulge in Rome's culinary scene by attending Sagra della Castagna (Chestnut Festival) where they can savor roasted chestnuts along with wine tastings.
With its rich historical heritage and vibrant cultural offerings, Rome is truly a must-visit destination for travelers seeking an authentic experience in Italy during November. Whether you are exploring the ruins of ancient Rome or savoring traditional Italian cuisine at local trattorias, Rome promises an enchanting journey through time and culture.
Florence
Florence is a must-visit destination in Italy, especially in the month of November. The city's rich history, art, and architecture come alive during this off-peak season, offering visitors a more intimate and authentic experience. With fewer crowds and pleasant weather, Florence becomes an ideal place to explore renowned museums like the Uffizi Gallery and the Accademia Gallery.
One of the main advantages of visiting Florence in November is the lack of crowds. Traveling during this time allows you to fully appreciate the masterpieces housed in iconic museums without feeling rushed or overwhelmed by other tourists.
The Uffizi Gallery, home to an extensive collection of Renaissance art, including works by Botticelli and Leonardo da Vinci, can be explored at your own pace. Similarly, at the Accademia Gallery, you can admire Michelangelo's David up close without having to navigate through large crowds.
Aside from its world-class museums, Florence also offers breathtaking views that are enhanced by the beautiful autumn colors along the Arno River. A visit to Piazzale Michelangelo is highly recommended for panoramic vistas of the cityscape and its surrounding hills.
In November, you can experience these stunning views without jostling for space with other tourists. Whether it's strolling along the Arno River or climbing up the Duomo's dome for a bird's eye view of Florence's rooftops, every vista seems even more magical during this quiet time of year.
In summary, a trip to Florence in November promises great rewards for culture enthusiasts seeking tranquility and cultural immersion. With lesser crowds at famed museums like the Uffizi Gallery and breathtaking views made even more enchanting by autumn hues along the Arno River, visitors can fully indulge in Florence's artistic treasures and natural beauty.
Take advantage of this off-peak season opportunity to appreciate all that Florence has to offer while enjoying a more relaxed and personal exploration of one of Italy's most iconic cities.
Venice
Experience the Magic of Venice in November
November is an ideal time to visit Venice and experience its enchanting beauty without the usual tourist crowds. The unique ambiance of this historic city is enhanced during the off-peak season, allowing visitors to truly immerse themselves in the magic of Venice.
Wander Through Narrow Canals and Historic Squares
One of the highlights of a November trip to Venice is having the opportunity to wander through the city's narrow canals and historic squares without the hustle and bustle of peak-season tourists. This allows for a more peaceful and authentic experience, as you navigate your way through hidden corners, stumble upon charming cafes, and discover secret Venetian gems.
Attend Festivals and Cultural Events
November offers exciting cultural events and festivals that add another layer of charm to Venice. One such event is the Venice Jazz Festival, which takes place in various venues across the city. It showcases an incredible lineup of talented jazz musicians from around the world, providing a memorable musical experience against the backdrop of this picturesque city.
Another event worth attending is the Biennale Architettura, an international exhibition held every two years that showcases contemporary architecture from various countries. Exploring Venice during this time allows you to discover unexpected art installations and exhibitions throughout the city, creating a dynamic blend of history and modernity.
Amalfi Coast
Nestled along the southern coast of Italy, the Amalfi Coast is a picture-perfect destination that captivates visitors year-round. However, visiting this stunning cliffside region in November offers a unique and peaceful experience. With milder weather and fewer crowds compared to the peak season, November is the perfect time to explore the breathtaking towns of Positano, Amalfi, and Ravello.
One of the biggest advantages of traveling to the Amalfi Coast in November is the pleasant weather. While temperatures may be cooler than during the summer months, they are still mild enough for outdoor activities.
Whether you're wandering through charming streets or enjoying a leisurely stroll along the coastline, you can do so comfortably without having to battle extreme heat or sweltering crowds. Additionally, November brings fewer rainy days compared to other times of the year, allowing travelers more time to soak in the picturesque beauty of this stunning region.
Another allure of visiting the Amalfi Coast in November is the peaceful atmosphere that prevails during this off-peak season. Whereas summer attracts throngs of tourists eager to experience its renowned beauty, November offers a quiet and intimate ambiance that allows visitors to truly appreciate its charm.
You can wander through narrow alleyways at your leisure, savoring every moment as you immerse yourself in local life. From sipping espresso at a cozy café with panoramic views to indulging in delicious local cuisine at family-run trattorias, you'll experience an authentic taste of Italian culture without feeling rushed or overwhelmed.
While basking in tranquility along the coast should be enough reason to visit in November, another advantage is being able to explore nearby historic sites like Pompeii and Herculaneum without having to contend with hordes of tourists. These ancient Roman cities offer fascinating insight into Italy's rich cultural heritage and provide an unforgettable glimpse into the past.
Wander through the beautifully preserved ruins and marvel at the ingenuity of a civilization lost in time. In November, you can take your time exploring these archaeological wonders, fully immersing yourself in their history and stories.
The Amalfi Coast is undeniably a paradise all year round, but visiting in November brings its own distinct charm and advantages. With mild weather, peaceful surroundings, and the opportunity to explore nearby historic sites without the peak season crowds, November offers an idyllic escape for travelers seeking a more intimate and authentic experience. So pack your bags, breathe in the crisp autumn air, and let the enchanting beauty of the Amalfi Coast work its magic on you this November.
Sicily
Sicily, the largest island in the Mediterranean Sea, offers travelers a unique and diverse travel experience in November. With mild temperatures and fewer tourists, this is an ideal time to explore the stunning coastline and rich cultural heritage of this enchanting destination.
One of the highlights of visiting Sicily in November is the pleasant weather. With temperatures ranging from 15°C to 20°C (59°F to 68°F), it's a comfortable time to enjoy outdoor activities and explore the island's landscapes. Whether you're hiking up Mount Etna, Europe's highest active volcano, or strolling through picturesque towns like Taormina, you'll be able to appreciate Sicily's natural beauty without sweltering heat or bustling crowds.
In addition to its stunning coastline, Sicily offers a wealth of cultural experiences. The island is home to ancient Greek temples at Agrigento's Valley of Temples, where visitors can explore remarkably preserved ruins.
Don't miss out on indulging in Sicilian cuisine – try traditional dishes like arancini (rice balls) and cannoli (sweet pastry shells filled with sweetened ricotta cheese). Moreover, November is prime time for wine enthusiasts as they can sample local grapes and wines during harvest season at vineyards throughout the region.
With its diverse landscapes, plethora of historical sites, and delicious culinary offerings, Sicily provides a well-rounded experience for travelers seeking something off the beaten path. Embrace all that this charming island has to offer during November and create unforgettable memories surrounded by fascinating history and breathtaking scenery.
Tuscany
Tuscany is a region in central Italy known for its picturesque landscapes, historic cities, and world-renowned cuisine. In November, Tuscany offers a unique and enchanting experience for travelers seeking a quieter ambiance and the opportunity to embrace the autumn colors. With fewer tourists compared to peak seasons, November allows visitors to explore the region's iconic cities, renowned wine regions, and breathtaking countryside in a more intimate setting.
One of the highlights of visiting Tuscany in November is the chance to witness the vibrant autumn foliage that blankets the region. The beautiful shades of red, orange, and yellow create a captivating backdrop as you wander through charming towns like Siena and San Gimignano. The famous countryside of Val d'Orcia transforms into a patchwork of colorful fields, vineyards, and cypress trees during this time of year, providing ample opportunities for scenic drives or leisurely walks.
Aside from its natural beauty, Tuscany is renowned for its wine production. November is an ideal month for oenophiles to visit as it coincides with the harvest season. Travelers can explore renowned wine regions like Chianti and Montalcino, where they can indulge in wine tastings and tours at local wineries. This is also an excellent time to learn about winemaking traditions from knowledgeable experts while enjoying some of Italy's finest vintages.
In addition to its natural and culinary offerings, Tuscany boasts several iconic cities that are worth exploring. Siena with its medieval architecture and stunning Duomo di Siena is particularly magical in November when the bustling Piazza del Campo becomes more peaceful.
San Gimignano's well-preserved tower houses are another must-visit destination offering panoramic views over the surrounding countryside. And let's not forget about the breathtaking vistas found in Val d'Orcia; here visitors can find peace while walking among olive groves or cycling along the rolling hills.
Overall, Tuscany in November offers a unique opportunity to experience the region's natural beauty, vibrant culture, and world-class cuisine without the summer crowds. Whether it's exploring historic cities, indulging in wine tastings, or immersing yourself in the stunning autumn landscapes, Tuscany promises an unforgettable journey through one of Italy's most beloved regions.
| Attraction | Description |
| --- | --- |
| Siena | Immerse yourself in Siena's medieval architecture and visit the famous Duomo di Siena. |
| San Gimignano | Admire the well-preserved tower houses and enjoy panoramic views over the countryside. |
| Val d'Orcia | Experience breathtaking vistas while walking or cycling through olive groves and rolling hills. |
Milan
In November, Milan offers a unique travel experience that combines its vibrant cultural scene, world-class shopping, and impressive architecture. As the fashion and design capital of Italy, the city is known for its impeccable style and trendy atmosphere. The off-peak season in November allows visitors to explore Milan without the usual tourist crowds, providing a more intimate and authentic travel experience.
One of the highlights of visiting Milan in November is the opportunity to attend the Milan International Film Festival. This renowned event showcases independent films from around the world and attracts filmmakers, actors, and film enthusiasts. It's a fantastic chance to immerse yourself in the local arts scene and discover emerging talents in cinema.
Of course, no visit to Milan would be complete without marveling at its iconic landmarks. The magnificent Duomo di Milano is a must-see attraction with its intricate Gothic architecture and stunning views from its rooftop terrace. Another iconic masterpiece is Leonardo da Vinci's Last Supper located in the Convent of Santa Maria delle Grazie. Make sure to book your tickets well in advance as they tend to sell out quickly.
Aside from its cultural offerings, Milan is also known for its world-class shopping scene. From high-end luxury brands on Via Montenapoleone and Galleria Vittorio Emanuele II to more affordable fashion finds at Corso Buenos Aires, there's something for every shopper's taste and budget. In addition to fashion, Milan is also famous for its interior design stores where you can find unique furniture pieces and home decor items.
When exploring this dynamic city, take some time to appreciate its impressive architecture beyond just the famous landmarks mentioned above. From futuristic skyscrapers like the Bosco Verticale (Vertical Forest) to historic buildings such as Castello Sforzesco and La Scala opera house, there's no shortage of architectural wonders in Milan.
Overall, visiting Milan in November allows you to experience Italy's fashion and design capital in a more relaxed and intimate way. With its vibrant cultural scene, world-class shopping, and impressive architecture, the city offers endless opportunities for exploration and enjoyment. So why not plan a trip to Milan this November and immerse yourself in this stylish and captivating city?
Conclusion
In conclusion, Italy offers a plethora of exciting and diverse travel destinations to explore in November. From the iconic city of Rome to the romantic allure of Venice, the charming beauty of Tuscany, the picturesque Amalfi Coast, the cultural heritage of Sicily, and the vibrant city of Milan, there are countless opportunities for unforgettable experiences.
Traveling to Italy in November provides several advantages, including manageable crowds and pleasant weather. With fewer tourists visiting popular attractions, travelers can immerse themselves in the unique atmosphere and rich history of places like Rome and Florence. The cooler temperatures also provide a more comfortable experience for exploring outdoor sights such as the Colosseum or wandering through the narrow canals of Venice.
Moreover, November is an ideal time to delve into Italy's vibrant arts and cultural scene. Attending events such as the Venice Jazz Festival or visiting museums like the Uffizi Gallery in Florence allows visitors to fully appreciate Italy's creative legacy without feeling overwhelmed by large crowds. Additionally, with off-peak season prices, travelers can indulge in authentic culinary experiences and regional delicacies without breaking the bank.
For those planning a trip to Italy in November, it is important to consider practical tips for a successful visit. Researching each destination beforehand will help maximize your time and ensure you don't miss any must-see attractions or events. It is also advisable to pack layers as temperatures can vary throughout the day. Finally, booking accommodations and transportation in advance will help secure the best deals and ensure a seamless travel experience.
Overall, embarking on a journey through Italy in November promises an intimate and authentic travel experience. Whether immersing yourself in ancient history in Rome, admiring Renaissance masterpieces in Florence, or savoring breathtaking landscapes along the Amalfi Coast or in Tuscany – there is something for every traveler seeking an enriching adventure.
Frequently Asked Questions
Where in Italy is best in November?
In November, one of the best places to visit in Italy is Rome. Although it can get a bit chilly, the city is less crowded compared to other months, allowing you to explore its iconic landmarks such as the Colosseum, Vatican City, and Trevi Fountain without dealing with overwhelming crowds.
Additionally, November is a great time to indulge in Italian cuisine since Rome offers a wide range of authentic dishes that will warm you up on colder days.
Is November a good time to travel to Italy?
November can be a wonderful time to travel to Italy, depending on your preferences. While it is considered the off-peak season, meaning fewer tourists and lower rates for accommodations and flights, the weather in November can vary across different regions of Italy.
The south tends to have milder temperatures compared to the north which may experience more rain and cooler weather. However, if you enjoy exploring cities without battling long queues at popular attractions or prefer a quieter experience, then November could be an excellent time for your Italian adventure.
Is it too cold to visit Italy in November?
Italy can be chilly in November but not unbearably cold. The weather varies significantly depending on the region you visit; some areas may even experience mild temperatures during this time of year. For example, cities in southern Italy like Naples and Sicily generally have more pleasant conditions with average temperatures ranging from 10°C (50°F) to 17°C (63°F).
In contrast, northern regions such as Milan and Venice can be cooler with averages between 7°C (45°F) and 12°C (54°F). Packing layers and a waterproof jacket should suffice to keep you comfortable during your trip as long as you are prepared for potential temperature fluctuations throughout the day.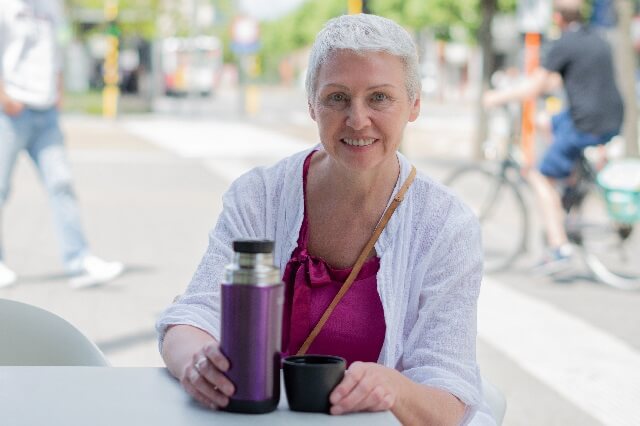 I'm a passionate traveler, writer, and Italophile. My fascination with Italy's history, art, and culture has led me on countless adventures across the Italian landscape. Through "I Live Italy," I share my love for this extraordinary country and aims to inspire others to explore its boundless beauty.