With its entrancing Renaissance art and architecture, romantic rolling hills dotted with vineyards, charming cities blanketed in ancient cobblestone streets, and delectable regional cuisine, it is no surprise that many Americans are interested in traveling to Italy. For United States citizens, who are the legal citizens of a Visa Waiver Program country, can travel visa-free for up to 90 days provided that certain eligibility requirements are met.
To enter Italy with just a passport under this program tourists must prove they have enough finances to cover their stay, have confirmed arrangements to leave within those 90 days and may be refused entry if the border authorities do not believe they meet those entry requirements.
When planning a trip to Italy it is important to research all entry requirements which differ depending if travelling for study or work purposes as separate papers are needed in these cases. Past criminal convictions may also have an effect on acceptance into the country so travelers should check beforehand.
Also, due to COVID-19 restrictions before leaving and upon arrival in Italy visitors must complete certain paperwork related to public health measures – one such form is an online self-certification attesting to the reason for travel.
Visiting this vibrant and splendid region of Europe comes with immense benefits, from immersing yourself in its lively cultural heritage as well as having access to world-renown culinary delights such as gelato and pasta. In addition, most Italian cities offer plentiful attractions from lush parks filled with fragrant orange trees and iconic churches surrounded by velvet green vineyards.
Not only will travelers return home with photos adorned with views of outstanding beauty but also memories full of unforgettable experiences enriched through taking part in the friendly atmosphere found within all corners of Venice.
Travel Requirements
Americans are allowed to travel to Italy for up to 90 days under the visa waiver program. It is important that all necessary documentation be in order prior to arrival. The following list includes the essential policies and requirements for Americans traveling to Italy:
A valid passport, valid for at least three months following the date of your departure from Italy.
Proposed itinerary for your entire stay.
Proof of sufficient funds (bank statements, credit card statements).
Proof of lodging reservation or other form of accommodation (e.g. hotel booking).
Completed Schengen Visa application form.
Visa applications may be done online through the official website or through a consulate. All applications must be filled accurately in full and accompanied by all required supporting documents. Applicants may have an interview with an embassy official if deemed necessary. An invoice will need to be provided before payment, which can be done either electronically or in cash when applying in person at a consulate or embassy office abroad, once approval is granted.
Once approved, travelers must print out their visa and present it when they arrive in Italy. It is recommended that visas be printed on a single sheet of A4 paper with passport size photograph securely glued onto it as per stated instructions given on their visa advice letter.
Visas should not exceed three consecutive months within a six-month period starting from the date of entry noted on the application form; additional visas may not be issued after this period has expired unless certain conditions are fulfilled first. Otherwise, travelers may apply for an extension of their stay at police headquarters if within their timespan indicated on the visa document's expiration date stamped upon entry into Italy.
The Cost
The cost of traveling to Italy depends greatly on the length of stay, the type of experiences you want to have and of course your budget. A basic long-term trip will usually cost upwards of 5000$. This includes airfare, accommodation, and enough food for the duration of stay.
For reference a roundtrip flight from New York City to Milan is typically between 500$-900$, depending on the season. Accommodations run anywhere from 20-400$ per night depending on whether you're staying in a hostel or luxury hotel. With hostels being around 30-$100 a night, while a hotel or Airbnb would bring that number more up into the 200's.
Food & Drink
When it comes consuming Italian cuisine you can opt for more expensive restaurants like Osteria Francescana in Modena which runs from 80-100$+ per person or smaller local eateries and cafes that leave even more room for cultural exploration. At these establishments like trattorias and ristorantes, expect an entrée to range 10-30$, with contorni (side dishes) usually running 4-10$. Add drinks and dessert is likely under 10$.
Transportation & Touring
As far as transportation goes, Most visitors opt to use either rail or bus service most often though some locations do offer rental car services as well as Taxi's. The cost varies once again depending on departure point and place in country being traveled too but generally remains relatively inexpensive running 5-20$ per journey across moderate distance trips such as Rome/Venice or Florence/Milan etc; with longer trips closer to 100$+.
Of course those willing to really get off the beaten path should look into domestic flights within Italy that can often be cheaper than ground transportation when proactively researched beforehand. As far as sightseeing prices range from free (many sites are free to visit) too upwards 70-80$+ for larger attractions like The Colosseum in Rome.
Places to Visit
Italy is a beautiful and historic country known for its rich culture, exquisite food, and pristine beaches. With such beauty and richness, it's no wonder Americans are eager to visit Italy. In this article we will discuss the details of traveling to Italy with a focus on popular cities and attractions that can be explored while visiting.
Rome – The Eternal City
The city of Rome has something for everyone; from its amazing art and architecture, to its renowned ruins like the Colosseum and Forum. A favorite of tourists worldwide, Rome also offers a view into Italian culture with delicious restaurants and alluring nightlife located around every corner. Taking in sites like the Trevi Fountain or Vatican Museum is sure to provide travelers with an unforgettable experience.
Florence – The Birthplace of the Renaissance
With its iconic sculpted buildings, narrow cobblestone streets, and incredible monuments scattered across the cityscape, Florence is an absolute must-see. Few places can match the styles perfected by Renaissance masters such as Michelangelo or Botticelli in this cradle of civilization. Take time to explore Piazza della Signoria, Museo del Bargello or admire a turn-of-the century masterpiece at Gran Caffè dell'Ussero before heading off to another wonderful destination on your trip through Italy.
Amalfi Coast – Picturesque And Breathtaking
The Amalfi Coast is one of Italy's most picturesque areas with towns full of winding lanes lined with colourful houses cascading down steep hillsides near shimmering turquoise waters. Boat tours offer stunning views along with plenty of shopping opportunities in these small towns.
Hike up Mt Vesuvius or explore Pompeii with its preserved ruins from hundreds of years ago; both can easily fill an entire day with adventure. A gentle drive along the coastline allows visitors to take in some truly breathtaking views before eventually returning home with incredible stories about their journey through Italy.
Accommodation Options
Italy is a popular travel destination for Americans. There are many accommodation options available to suit all needs and budgets. Hotels, hostels, and vacation rentals are the most common types of accommodation found in Italy.
Hotels
Hotels can be found in cities, towns, and rural areas throughout Italy. They offer travelers luxury accommodations with varying levels of services such as on-site restaurants, fitness centers, swimming pools, and spa services. Prices vary widely per night but tend to be higher than other types of accommodation.
Hostels
For travellers who don't mind sharing bathrooms or have a tight budget, hostels are a great option for accommodation in Italy. They typically offer dormitory-style sleeping arrangements with prices ranging from around $20 – $50 per night depending on the number of beds and the location.
Vacation rentals
Vacation rentals such as apartments or villas offer visitors a more home-like atmosphere during their stay in Italy. These rentals tend to be equipped with basic amenities such as kitchenette facilities, standard furniture but often also include additional luxuries for visitors wishing for an even better home away from home experience abroad in Italy.
Prices vary depending on size, location and amenities offered but can range from around $50 – $500+ per night depending on what type of experience one is looking for.
Sightseeing & Activities
Italy is a country full of breathtaking sights, fascinating culture, delicious cuisine, and so much more. It is one of the most popular travel destinations in the world for its vibrant cities, especially Rome and Florence, as well as it's many smaller towns such as Assisi and Siena. Americans can experience all these wonderful places by partaking in activities like sightseeing, which can be done both day and night depending on preference.
On any European vacation there are numerous museum visits to explore art and history. For instance in Rome, The Vatican Museums is a must-see for anyone who wants to appreciate masterpieces made by some of the greatest Renaissance painters like Michelangelo or Raffaello. Italy also offers an attractive architectural panorama worth exploring: from cobblestone alleys to ivory age ruins (like the Colosseum).
Day trips from major cities to nearby small villages are great ways for travelers to get out into nature and experience relaxation away from the hustle of population centers. These locales offer interesting options for outdoor activities such as trekking, horseback riding or canoeing.
For example, the Parco Nazionale dell'Appennino Tosco Emiliano allows visitors to roam about amidst gorgeous natural reserves while enjoying several summer sports opportunities like off-roading or angling that are available in almost every corner of the country.
Nightlife plays an important part during any holiday – Italy has plentiful choices. The North offers an immense amount hip bars where people can relish aperitifs before dinner – Bellini being one of the favorite drinks throughout Italy; however pizza places will make sure any traveler satisfies their cravings later at night with a tasty traditional slice.
For something a bit different head south where clubs saturate Calabria or Sicily – expect a wild mix dancing styles influenced by African music together with Italian pop songs. In general drinks won't be expensive nor too hard to find but always remember to drink responsibly while having fun in Italy.
Food & Drink
Italy is known for having some of the best food in the world, and exploring this deliciously diverse cuisine should be on the top of anyone's list when traveling there. From classic Italian staples like pizza and pasta dishes to regional delights such as parma ham, mozzarella di bufala and truffle oil, Italians have the art of cooking perfected – and it shows in each dish they create.
When dining in Italy you'll find many restaurants with outdoor seating converted into an al fresco experience overlooking the picturesque scenery when the weather allows. During your meals you'll want to sample some of Italy's famous wine regions which are celebrated throughout the world. From Chianti in Tuscany to Verdicchio from Marche, each area offers its own unique flavor profiles that will surely make your dining experience complete.
Best Restaurants & Bars To Visit
When it comes to deciding what restaurants offer up the best traditional Italian flavors, Italy Tours highly recommend making reservations at one of the following establishments: OPUS Restaurant in Milan, Il Maltese Osteria de Sant'Orsola a Pescara or Leonida – Fish Bistrot Goldoni in Rome. Each offers an incredible culinary experience with friendly and hospitable service that warmly welcomes all newcomers.
The cities´ fantastic wine selections also extend well beyond their delicious restaurant choices. While Rome city itself is home to fabulous wineries like Fuligni Wine Cellar and Terreforti Wine Estate – tucked away amongst its cobbled streets – there are hundreds more throughout Italy that offer traditional winetastings tailored to your taste buds. Take time out from sightseeing and stop by one of these special locations during your visit for a truly unforgettable atmosphere with equally unforgettable flavors.
Tips & Advice
Yes, Americans are permitted to travel to Italy. It is well known for its beautiful scenery, vast history and culture, and many stunning tourist destinations. When planning a trip to Italy it's important to do your research ahead of time in order to ensure you have an enjoyable and safe experience while visiting the country.
The first step when planning is to make sure you check all necessary visa requirements, as these may vary depending on your purpose of travel. If you plan to stay in Italy for longer than three months then you will need a type 'D' visa which must be applied for at the nearest Italian Embassy/Consulate prior to travelling.
For shorter trips, of less than 90 days, Americans only need a valid passport and no additional visa or permits are required. Purchasing travel insurance before leaving home is also recommended in case any unforeseen events occur during your stay.
In addition to the necessary paperwork, understanding Italian basic customs can greatly enhance your trip by showing respect for local culture if it differs from what you are used to back home. Respect for other people is key in any society but especially importance in Italian culture due to their more relaxed attitudes towards life which should be respected throughout your travels.
Furthermore when exploring the many attractions Italy has to offer ensure that appropriate clothing is worn even in hot conditions with shoulders and knees covered up where possible; whilst beach wear is allowed on beaches this doesn't apply everywhere else so always check before hand what's expected in each area you plan on visiting.
Finally one of the best ways of getting around Italy is via its railway network, however queues form quickly at ticket offices; plan in advance when possible and always keep an eye out for pickpockets who frequent busy areas such as stations.
A trip around Italy can be an incredibly rewarding experience with memories that last a lifetime; whereas being informed about the country's requirements beforehand can help guarantee that holiday goes as smoothly as possible with little disruption. Be sure take care of all the details prior travelling so you don't have any unexpected surprises along the way.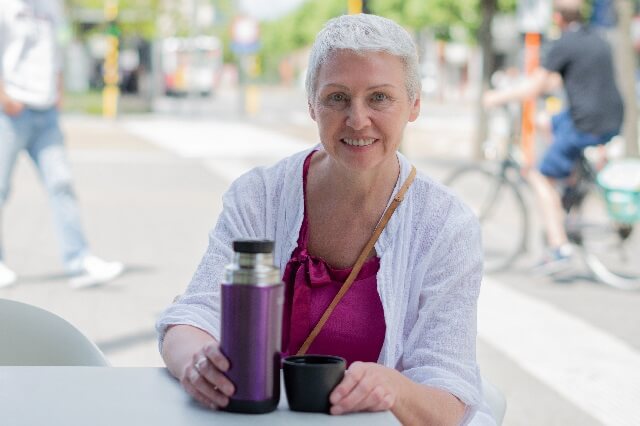 I'm a passionate traveler, writer, and Italophile. My fascination with Italy's history, art, and culture has led me on countless adventures across the Italian landscape. Through "I Live Italy," I share my love for this extraordinary country and aims to inspire others to explore its boundless beauty.