Italy has long been a dream destination for many Americans, with its rich history, stunning landscapes, and world-renowned cuisine. However, the COVID-19 pandemic has brought travel plans to a halt for millions around the world.
With travel restrictions constantly evolving and regulations changing by the day, it is essential for US travelers to stay informed about whether or not they can visit Italy. In this article, we will explore the possibility of US travelers embarking on their Italian adventures during the pandemic.
As new waves of COVID-19 continue to surge across the globe, governments have imposed strict travel restrictions and protocols in an effort to contain the virus. While these measures are crucial for public health and safety, they have created uncertainty for those eager to explore foreign lands. The question remains: Can people from the US travel to Italy?
In order to answer this question, we will delve into updated travel restrictions and examine how to navigate these changing regulations effectively. We will also look at entry requirements, including necessary documents and vaccinations required for US travelers entering Italy.
Furthermore, we will discuss COVID-19 testing protocols and whether or not negative test results are mandatory for entry into the country. Lastly, we will explore quarantine measures and if US visitors are required to self-isolate upon arrival in Italy.
By examining these important factors, US travelers can make informed decisions about their Italian adventures during these challenging times. It is our hope that this article provides clarity and guidance for those dreaming of exploring Italy's cities, cultural sites, and natural wonders once again.
Updated Travel Restrictions
Italy, like many other countries, has implemented various travel restrictions and protocols in response to the COVID-19 pandemic. Navigating these changing regulations can be challenging for US travelers who are eager to visit Italy. In this section, we will explore the updated travel restrictions and provide guidance on how to navigate them.
One of the first steps in planning a trip to Italy is understanding the entry requirements. Currently, travelers from the United States are allowed to enter Italy for tourism purposes. However, there are certain documents and vaccinations that are needed.
It is important for US travelers to have a valid passport with at least six months of validity remaining. Additionally, all travelers aged 12 and older must provide proof of vaccination against COVID-19. Accepted vaccines include those authorized by the European Medicines Agency (EMA), such as Pfizer-BioNTech, Moderna, AstraZeneca, and Johnson & Johnson.
Another key aspect to consider is COVID-19 testing. US travelers must provide a negative PCR or antigen test result taken within 72 hours before their arrival in Italy. It is essential to ensure that the test result meets these requirements and that it is done at an authorized testing center. The test results must be presented in English, Italian, French, or Spanish.
In terms of quarantine measures, fully vaccinated US visitors are not required to undergo quarantine upon arrival in Italy. However, unvaccinated individuals are subject to a five-day quarantine and must take a follow-up COVID-19 test at the end of the isolation period. It is crucial for US travelers to carefully review and adhere to these quarantine measures according to their vaccination status before traveling to Italy.
By staying informed about these changing travel restrictions and protocols, US travelers can better plan their trips to Italy with confidence. Ensuring compliance with entry requirements such as documentation, vaccinations, testing, and quarantines will help make the travel experience smoother while prioritizing public health and safety.
Understanding Entry Requirements
Italy has implemented entry requirements for all travelers arriving in the country, including those from the United States. Understanding the necessary documents and vaccinations is crucial for US travelers planning a trip to Italy during the pandemic.
First and foremost, US travelers must have a valid passport with an expiration date at least three months beyond their planned departure from Italy. It is also important to check if a visa is required based on the duration and purpose of your visit.
Currently, visitors from the United States do not need a visa for stays up to 90 days within a 180-day period. However, it is always recommended to check with the Italian Embassy or Consulate in your home country for any updates or changes to visa requirements.
In addition to a valid passport, US travelers must provide proof of their COVID-19 vaccination status. Italy accepts vaccines authorized by the European Medicines Agency (EMA), which includes Pfizer-BioNTech, Moderna, AstraZeneca, and Johnson & Johnson. Travelers must have received their final dose at least 14 days prior to their arrival in Italy. It is important to carry documentation of your vaccination status, such as a vaccine certificate or digital health pass, as it may be requested upon entry.
Furthermore, US travelers are also required to complete a Digital Passenger Locator Form before entering Italy. This form provides contact details and information about your travel itinerary. It can be completed online before departure or upon arrival in Italy via QR code scanning at designated areas in airports or other points of entry.
| Document/Vaccination | Requirement |
| --- | --- |
| Valid Passport | Expiration date at least three months beyond planned departure |
| COVID-19 Vaccination | Proof of vaccination with authorized vaccines |
| Digital Passenger Locator Form | Completed before departure or upon arrival in Italy |
By ensuring that you have the necessary documents and vaccinations, US travelers can confidently make their way to Italy and enjoy their trip while adhering to the country's entry requirements. It is important to stay updated on any changes or additional requirements as regulations are subject to change based on the pandemic situation.
COVID-19 Testing
COVID-19 Testing Requirements
As part of the efforts to control the spread of COVID-19, Italy has implemented specific testing requirements for all travelers entering the country. This includes US travelers who wish to visit Italy during the pandemic. According to the current regulations, all individuals arriving from the United States must provide proof of a negative COVID-19 test result taken within 72 hours before their arrival in Italy.
It is essential for US travelers to note that only certain types of tests are accepted by Italian authorities. Currently, acceptable tests include molecular or antigenic tests. It is important to ensure that the test result includes critical information such as the traveler's name, date of birth, type of test administered, and negative result. Failure to present a valid negative test result may result in denial of entry or mandatory quarantine upon arrival.
Testing Facilities and Procedures
US travelers can avail themselves of various resources to obtain a COVID-19 test prior to their departure to Italy. Many airports across the United States now offer testing facilities where passengers can undergo a rapid antigen or molecular test before boarding their flight. Additionally, there are numerous clinics and private laboratories that provide COVID-19 testing services specifically for travel purposes.
It is advisable for US travelers to plan ahead and schedule their test well in advance of their departure date as certain testing facilities may have limited availability or longer wait times due to high demand. It is also important to keep in mind that testing requirements may vary depending on different airlines and airports, so it is recommended to check with your airline and local authorities for specific guidelines regarding pre-departure testing.
Testing Upon Arrival in Italy
While presenting a negative COVID-19 test result taken prior to departure is currently required for entry into Italy, it is possible that travelers may be subjected to additional testing upon arrival. Italian health authorities have implemented random testing procedures at airports across the country to further ensure the safety of incoming travelers and prevent the spread of the virus.
US travelers should be prepared for the possibility of undergoing a secondary test upon arrival, even if they have already presented a negative test result. It is essential to comply with all instructions from health authorities and follow any additional testing procedures or quarantine measures that may be required in such cases.
It is recommended to stay informed about current regulations and consult official government sources or travel advisories for up-to-date information on testing requirements and procedures in Italy.
Quarantine Measures
Italy has implemented various quarantine measures for international travelers, including those from the US. As of the publication date, visitors arriving in Italy from the US are not required to self-isolate upon arrival, provided they meet certain conditions. These conditions may change depending on the evolving situation and regulations put forth by Italian authorities. Therefore, it is crucial for US travelers to stay updated on any changes related to quarantine measures before planning their trip.
Currently, to avoid mandatory self-isolation upon arrival in Italy, US visitors must fulfill one of the following requirements:
COVID-19 Vaccination: Travelers who have completed their vaccination cycle with an approved vaccine (such as Pfizer-BioNTech, Moderna, AstraZeneca, or Johnson & Johnson) at least 14 days prior to their arrival in Italy are exempt from quarantine.
Negative Test Result: If individuals do not possess a valid vaccination certificate and are traveling from the US to Italy for reasons other than work or health emergencies, they must provide a negative result of a molecular or antigenic test taken no later than 72 hours before entry into Italy.
It is important to note that these requirements may be subject to change based on new developments related to the pandemic. Therefore, it is highly recommended that US travelers check official government websites or consult with relevant authorities before planning their trip and making any bookings.
Considering the recent decline in COVID-19 cases and widespread vaccination efforts globally, it is possible that quarantine measures may be further relaxed or lifted altogether in the coming months. However, visitor safety remains a priority for both Italian and international authorities. Therefore, travelers should continue practicing basic precautions such as wearing masks, maintaining social distance when possible, and following all health guidelines issued by local authorities during their stay in Italy.
| Required Document/Vaccination | Quarantine Requirement |
| --- | --- |
| Fully vaccinated with approved vaccine | No quarantine required |
| Negative molecular or antigenic test result | No quarantine required |
Travel Insurance Coverage
During these uncertain times, it is crucial for US travelers visiting Italy to prioritize their safety and well-being. One important aspect to consider is travel insurance coverage. Having adequate protection can provide peace of mind and financial security in case of unforeseen events or emergencies.
What Travel Insurance Should Cover
When selecting a travel insurance policy for your trip to Italy, it is recommended to choose one that offers coverage specifically related to the COVID-19 pandemic. Here are some key aspects that your travel insurance should cover:
Trip Cancellation/Interruption: Look for a policy that offers coverage in case you need to cancel or cut short your trip due to COVID-19-related reasons, such as being diagnosed with the virus or being subject to quarantine measures.
Emergency Medical Expenses: Ensure that your travel insurance provides coverage for medical expenses related to COVID-19, including testing, treatment, hospitalization, and emergency medical evacuation if necessary.
Medical Evacuation: In the event that you require transportation back to the US for medical reasons, make sure your policy includes coverage for medical evacuation.
Trip Delay/Baggage Loss: Consider a policy that covers expenses incurred due to trip delays caused by COVID-19-related issues, such as flight cancellations or quarantine requirements at your destination.
Policy Exclusions and Limitations
It is essential to carefully review the terms and conditions of your travel insurance policy. While most policies now offer some level of COVID-19 coverage, there may be certain exclusions or limitations. Some common exclusions include pre-existing conditions related to COVID-19 and any cancellations or disruptions due to government-imposed travel restrictions. Additionally, be sure to check if there are any specific requirements or limitations based on your vaccination status.
Travel insurance coverage can vary widely, so make sure to compare different policies to find the one that best meets your needs and provides sufficient coverage for pandemic-related risks. Consult with a travel insurance provider or a reputable insurance broker to ensure you fully understand the terms and conditions of your policy. By doing so, you can be well-prepared and protected during your Italian adventure.
Airline Policies
Understanding the Importance of Airline Policies
With travel restrictions constantly changing and evolving due to the ongoing COVID-19 pandemic, it is crucial for US travelers planning a trip to Italy to familiarize themselves with airline policies. These policies play a significant role in ensuring safe and flexible flights, providing travelers with peace of mind as they embark on their Italian adventures. By understanding and adhering to these policies, travelers can navigate the complexities of international travel more effectively.
Flexible Booking Options
Many airlines have recognized the uncertainty surrounding travel plans during this time and have implemented flexible booking options. This allows travelers to modify or cancel their flights without incurring hefty fees or penalties. When booking your flight from the US to Italy, consider choosing an airline that offers flexible booking options.
Look for terms such as "no change fees" or "free cancellation" when reviewing airline policies. This will give you the flexibility to adapt your travel plans if unexpected circumstances arise.
Safety Measures Implemented by Airlines
To prioritize passenger safety, airlines have implemented various safety measures throughout the entire travel experience. From enhanced cleaning protocols on planes to mandatory mask-wearing requirements, airlines are taking comprehensive steps to ensure a safe journey for all passengers. Before booking your flight, research the specific safety measures implemented by different airlines.
Look for information regarding cabin cleanliness, air filtration systems, and social distancing protocols. By choosing an airline that prioritizes passenger safety, you can have peace of mind knowing that every effort is being made to protect your health during your flight.
Exploring Popular Destinations
Italy is a country known for its rich history, stunning architecture, and breathtaking landscapes. For US travelers who are planning a trip to Italy, there are numerous popular destinations that should not be missed. From iconic cities to cultural sites and natural wonders, Italy offers something for everyone.
One must-visit city in Italy is Rome, the capital and a treasure trove of history. Visitors can explore the ancient ruins of the Colosseum and Roman Forum or marvel at the grandeur of Vatican City and St. Peter's Basilica. Rome is also famous for its delicious cuisine, vibrant piazzas, and charming streets lined with gelato shops and trattorias.
Another top destination in Italy is Florence, renowned for its Renaissance art and architecture. The city is home to world-famous museums such as the Uffizi Gallery and the Accademia Gallery, where Michelangelo's David is housed. Visitors can stroll along the picturesque Ponte Vecchio bridge or admire the stunning Duomo cathedral with its distinctive dome designed by Brunelleschi.
For those seeking natural beauty, a visit to the Amalfi Coast is a must. This stunning stretch of coastline in southern Italy offers picturesque towns perched on cliffs overlooking crystal-clear waters. Visitors can explore charming villages like Positano and Ravello or take a boat ride to discover hidden coves and caves along the coast.
Other popular destinations include Venice with its romantic canals and gondola rides, Cinque Terre with its colorful cliffside villages, and Tuscany with its rolling hills, vineyards, and historic towns like Siena and San Gimignano.
It is important to note that while these destinations offer incredible experiences for travelers, it is crucial to stay informed about any local restrictions or guidelines related to COVID-19 protocols that may be in place during your visit. Prioritize safety by wearing masks, practicing social distancing when necessary, and following the guidance of local authorities. By doing so, US travelers can fully enjoy their Italian adventures while also protecting the health and well-being of themselves and others.
Health and Safety Tips
As travel restrictions begin to ease and US travelers are able to visit Italy again, it is important to prioritize health and safety during your trip. By following certain guidelines and practicing responsible tourism, you can ensure a safe and enjoyable experience in Italy.
Firstly, it is crucial to stay informed about the current COVID-19 situation in Italy. Keep track of any updates or changes in regulations related to the pandemic. Check for official advisories from the Italian government or local authorities before and during your trip. Stay updated on vaccination requirements, testing protocols, and quarantine measures that may be in place.
When visiting public spaces, such as tourist attractions, parks, or restaurants, it is essential to adhere to the recommended health guidelines. This includes wearing a mask in indoor settings or where social distancing may not be possible. Maintain a safe distance from others whenever feasible. Wash your hands frequently with soap and water for at least 20 seconds or use hand sanitizer when washing facilities are not readily available.
Additionally, make sure to follow any specific guidelines or protocols set by individual businesses or establishments you visit. Some places may have their own rules regarding capacity limits, reservation requirements, or other safety measures that need to be followed.
It is also advisable to avoid crowded places whenever possible and opt for outdoor activities instead. Italy offers an abundance of beautiful outdoor destinations where you can enjoy nature while minimizing close contact with others.
By staying informed about the COVID-19 situation in Italy, following recommended health guidelines, and practicing responsible tourism throughout your trip, you can help protect yourself as well as the local communities you interact with. Enjoy your time exploring all that Italy has to offer while keeping health and safety as top priorities.
Remember to always stay up-to-date with the latest information from reliable sources like government websites or international health organizations for the most accurate guidance on traveling during the pandemic.
Conclusion
In conclusion, while travel restrictions and entry requirements may still be in place, the opportunity for US travelers to visit Italy during the pandemic is definitely possible. By staying updated on the changing regulations and protocols, ensuring compliance with entry requirements such as documents and vaccinations, providing negative COVID-19 test results if required, and understanding quarantine measures, US travelers can navigate the process smoothly.
It is also important to consider travel insurance coverage that provides adequate protection during these uncertain times. Look for policies that specifically address pandemic-related issues, including trip cancellations due to unforeseen circumstances related to COVID-19.
When booking flights to Italy from the US, it is essential to choose airlines that prioritize safety and flexibility. Research airline policies regarding health protocols before making a reservation. Many airlines have implemented enhanced cleaning procedures, social distancing measures onboard, and flexible booking options in case plans need to change.
Once in Italy, take advantage of the opportunity to explore popular destinations such as Rome, Florence, Venice, and the breathtaking Amalfi Coast. Visit iconic cultural sites like the Colosseum or Michelangelo's David while also taking time to experience the natural wonders of places like Tuscany or Lake Como.
Remember to prioritize your health and safety throughout your Italian adventure. Stay informed about local guidelines, practice responsible tourism by wearing masks in public spaces and maintaining social distancing whenever possible. By adhering to these precautions, you can enjoy your trip with confidence.
Embarking on an Italian adventure during this challenging time may require additional planning and precautions but it is still possible. With thorough research and a proactive approach towards health and safety measures, US travelers can explore all that Italy has to offer while enjoying peace of mind during their journey.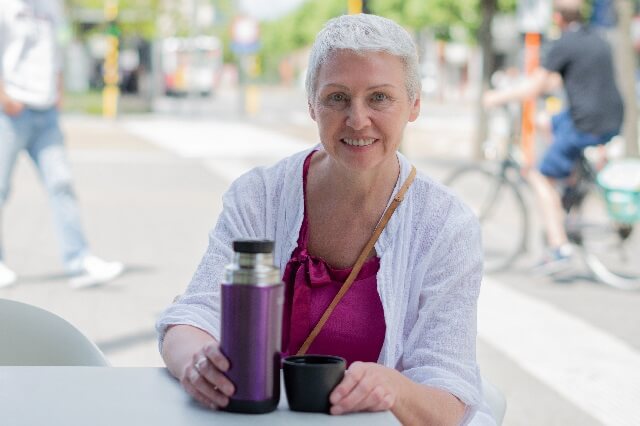 I'm a passionate traveler, writer, and Italophile. My fascination with Italy's history, art, and culture has led me on countless adventures across the Italian landscape. Through "I Live Italy," I share my love for this extraordinary country and aims to inspire others to explore its boundless beauty.