Italy and China have a long history of cultural exchange and trade, making it an intriguing destination for Italian citizens. Whether you're interested in exploring ancient historical sites, indulging in delicious cuisine, or immersing yourself in vibrant festivals, China has something to offer to every traveler. In this article, we will provide an overview of what Italian citizens need to know before planning a trip to China.
Traveling to China as an Italian citizen requires careful preparation in terms of visa requirements. We will delve into the specific documents needed and processes involved in obtaining a visa for your trip. It is essential to be well-informed about this aspect of travel planning to ensure a smooth entry into the country.
Another crucial consideration when planning your visit is understanding the best time to travel to China as an Italian citizen. We will explore the climate and seasonal variations in different regions of China, helping you choose the ideal time that aligns with your interests and preferences.
Furthermore, this article will guide Italian travelers on the must-visit destinations in China. From iconic landmarks such as the Great Wall and Forbidden City in Beijing to picturesque landscapes like Zhangjiajie National Forest Park and Li River, we will highlight the places that should be on every Italian traveler's itinerary.
Join us as we embark on an exciting journey through Italy's relationship with China and equip ourselves with essential knowledge before exploring this captivating country.
Understanding the Visa Requirements for Italian Citizens Traveling to China
Italian citizens who are planning to travel to China need to be aware of the visa requirements before their trip. Here is a guide to understanding the visa requirements for Italian citizens traveling to China:
Visa Types: Italian citizens can apply for several types of visas depending on the purpose of their visit. The most common types include tourist visas (L) for sightseeing, business visas (M) for trade or commercial activities, and student visas (X) for studying in China.
Application Process: To apply for a Chinese visa, Italian citizens need to submit certain documents including a completed visa application form, a valid passport with at least six months' validity and two blank pages, recent passport-sized photographs, round-trip flight tickets, hotel reservations, and an invitation letter if applicable.
Visa Duration: The length of stay permitted with a Chinese visa depends on the type of visa issued. Tourist visas typically allow stays of up to 30 days, while business and student visas may have longer durations.
Visa Fees: Italian citizens must pay a fee when submitting their visa application. The fee amount varies depending on the type of visa and the processing time selected.
Visa Extensions: If an Italian citizen wishes to extend their stay in China beyond the duration allowed by their visa, they must apply for an extension at the local Public Security Bureau before their current visa expires.
It is important for Italian citizens planning to travel to China to familiarize themselves with these visa requirements and make sure they have all the necessary documents in order to ensure a smooth entry into the country.
Best Time to Visit China as an Italian Citizen
China is a country with diverse climates and landscapes, which means that the best time to visit can vary depending on the region. As an Italian citizen planning a trip to China, it's important to take the climate and seasonal considerations into account. Here is a guide to help you determine the best time to visit China based on your preferences and interests.
Spring (April to June): Spring in China is generally mild and pleasant, making it a popular time to visit. The weather is often comfortable, with blooming flowers and blossoming trees creating a picturesque scenery. This is also the time when many traditional festivals take place, such as the Qingming Festival and Dragon Boat Festival.
Summer (June to August): Summer in China can be hot and humid, especially in southern areas. However, if you don't mind the heat, this can be a good time to visit if you want to explore popular tourist destinations like Beijing or Shanghai. Just be prepared for crowds as summer is also peak tourist season.
Autumn (September to November): Autumn is widely regarded as the best season to visit China. The weather is generally mild with cool temperatures and clear skies. This is also the time when you can witness stunning fall foliage in places like Jiuzhaigou Valley or Guilin. It's recommended to book accommodations well in advance during this popular season.
Winter (December to February): Winter in China can be quite cold, especially in northern areas like Beijing or Harbin where you can experience freezing temperatures. However, if you enjoy winter sports or want to see famous attractions like the Great Wall covered in snow, this can be an interesting time to visit. It's worth noting that some regions may have limited accessibility during winter due to heavy snowfall.
In addition to considering the climate, it's also important to research specific events or holidays that may affect your travel plans. For example, major national holidays such as Chinese New Year can result in increased crowds and higher prices for accommodations. Overall, the best time to visit China as an Italian citizen will depend on your personal preferences, desired activities, and tolerance for different weather conditions.
Exploring the Must-Visit Destinations in China for Italian Travelers
China is a vast country with a rich history and diverse landscapes, making it an ideal destination for Italian travelers seeking unforgettable experiences. From ancient cities to stunning natural wonders, here are some must-visit destinations in China for Italian citizens.
Beijing: As the capital city of China, Beijing offers a wealth of historical and cultural attractions. The iconic Great Wall of China, the majestic Forbidden City, and the peaceful Temple of Heaven are just a few highlights that should not be missed. Italian travelers can also immerse themselves in the local culture by exploring the traditional hutongs (alleyways) and sampling authentic Beijing cuisine.
Shanghai: Known as the "Paris of the East," Shanghai is a modern metropolis with a unique blend of eastern and western influences. Italian citizens can stroll along the famous Bund waterfront area to admire the city's impressive skyline or venture into the charming French Concession district for a taste of Shanghai's colonial past. Don't forget to visit popular attractions like Yu Garden and the Shanghai Museum.
Xi'an: For history enthusiasts, Xi'an is a must-visit destination in China. It is home to the world-renowned Terracotta Army, which showcases thousands of life-sized statues that were buried with Emperor Qin Shi Huang. Italian travelers can also explore other historical sites such as the ancient City Wall and the Big Wild Goose Pagoda.
Chengdu: Nature lovers and animal enthusiasts will appreciate a visit to Chengdu, known for its adorable giant pandas. The Chengdu Research Base of Giant Panda Breeding offers visitors an opportunity to observe these beautiful creatures up close in their natural habitat. Aside from pandas, Chengdu is also famous for its spicy Sichuan cuisine, which Italian travelers should definitely try.
| Destination | Travel Distance from Beijing (by train) | Climate |
| --- | --- | --- |
| Shanghai | Approximately 6 hours | Mild and humid subtropical climate with distinct seasons |
| Xi'an | Approximately 5.5 hours | Semi-arid continental climate with hot summers and cold winters |
| Chengdu | Approximately 10.5 hours | Moderate subtropical climate with mild winters and hot summers, often accompanied by rain |
By considering these must-visit destinations and planning accordingly based on travel distances and climates, Italian travelers can make the most of their trip to China and create unforgettable memories.
Navigating Language Barriers
One of the challenges that Italian citizens may face when traveling to China is the language barrier. Chinese is the official language in China, and while English may be spoken in some tourist areas and hotels, it is not widely understood or spoken by the general population. Therefore, it is essential for Italian travelers to be prepared with tips and resources to help them navigate the language barriers during their trip.
Firstly, it is recommended that Italian citizens learn a few basic Mandarin phrases before their trip. Simple greetings such as "hello" (nǐ hǎo) and "thank you" (xièxiè) can go a long way in establishing a friendly connection with locals. Additionally, learning how to ask for directions or how to order food in Mandarin can be very helpful.
To further assist Italian travelers in communicating with locals, there are numerous language translation apps available for smartphones. These apps can help translate words, phrases, or even entire sentences between Italian and Mandarin. Some popular translation apps include Google Translate, Microsoft Translator, and iTranslate.
Another useful resource for navigating language barriers is hiring a local guide or interpreter who can accompany Italian citizens during their visit to China. A local guide can not only provide assistance with translation but also offer insights into Chinese culture and customs.
Furthermore, it is advisable for Italian travelers to carry a translated sheet containing important information such as their hotel address, emergency contacts, and any dietary restrictions or allergies they may have. This sheet can be invaluable when seeking assistance from locals or communicating specific needs at restaurants or medical facilities.
By being prepared with these tips and resources for navigating the language barriers in China, Italian citizens can enhance their travel experience and have a smoother interaction with locals throughout their trip.
Cultural Etiquette and Customs
The Importance of Cultural Etiquette
When traveling to a foreign country like China, it is crucial for Italian citizens to understand and respect the cultural etiquette and customs of the host country. Chinese culture has a rich history and traditions that are deeply ingrained in everyday life. By observing proper etiquette, Italian travelers can make a positive impression and have a more fulfilling travel experience.
Dos: Respecting Chinese Customs
Italian travelers should familiarize themselves with some essential dos when interacting with locals in China. One important aspect is greeting. Italians should greet locals with a nod or slight bow, showing respect towards elders by addressing them as "Mr." or "Mrs." followed by their last name. It is also customary to exchange business cards using both hands and to examine the card respectfully before putting it away.
Another important etiquette is dining. Italians should wait for the host to begin eating before starting their meal and always use chopsticks properly. It is considered polite to leave a small amount of food on your plate at the end of the meal as an indication that you are satisfied.
Don'ts: Avoiding Cultural Faux Pas
There are certain behaviors that Italian travelers should avoid in order to prevent any cultural misunderstandings during their time in China. One common mistake is tapping chopsticks against bowls, as this mimics funerary rites in Chinese culture and is seen as highly disrespectful. Additionally, pointing directly at people with your finger should be avoided as it is considered impolite.
Italians should also refrain from discussing sensitive topics such as politics, Taiwan, or Tibet, which can lead to uncomfortable situations or offend locals. Finally, it's important not to lose patience or display anger in public, as maintaining harmony is highly valued in Chinese culture.
By following these dos and avoiding these don'ts, Italian travelers can show respect for Chinese customs and enhance their travel experience in China. It is always a good idea to research more about Chinese etiquette and customs before traveling to ensure a smooth and respectful interaction with the locals.
Health and Safety Tips for Italian Citizens Traveling to China
When planning a trip to China as an Italian citizen, it is important to prioritize your health and safety. This section will provide you with valuable information on vaccinations, travel insurance, and emergency contacts to ensure you have a safe and secure journey.
Vaccinations
Before traveling to China, it is recommended that Italian citizens consult with their healthcare provider or travel clinic to determine the necessary vaccinations. Vaccination requirements may vary depending on the areas you plan to visit and the duration of your stay. However, certain vaccines are commonly recommended for all travelers such as Hepatitis A and B, Typhoid, and Tetanus. It is also advisable to check if you need any additional vaccines based on your personal medical history.
Travel Insurance
Obtaining comprehensive travel insurance is essential prior to your trip to China. While Italy provides reciprocal healthcare agreements with some countries, these agreements might not exist between Italy and China. Therefore, having travel insurance that covers medical expenses, dental emergencies, hospitalizations, evacuation or repatriation in case of serious illness or injury is crucial. In addition to medical coverage, consider any other aspects that may be important for your trip such as trip cancellation or interruption coverage.
Emergency Contacts
Familiarize yourself with emergency contact numbers in China before you depart. The universal emergency number in China is 120 for medical assistance and 110 for police services.
It is also advisable to register with the Italian Embassy or Consulate upon arrival so they can assist you in case of any emergencies or provide relevant consular services during your stay. Additionally, keep a copy of emergency contact information both on your person and with someone back home so that others can reach out on your behalf if needed.
By following these health and safety tips regarding vaccinations, travel insurance, and emergency contacts, Italian citizens can ensure a smooth and secure journey while exploring the wonders of China. Taking these precautions will not only provide peace of mind but also allow you to fully immerse yourself in the rich cultural experiences and natural beauty that China has to offer.
Experiencing Chinese Cuisine
When visiting China as an Italian citizen, one of the most exciting aspects is undoubtedly the opportunity to explore and savor the diverse range of Chinese cuisine. From spicy Sichuan dishes to delicate Cantonese dim sum, there is something to satisfy every taste bud. In this section, we will provide a guide to help Italian travelers navigate the world of authentic Chinese food and make the most of their culinary adventures.
Regional Cuisine: A Culinary Journey Through China
China's vast size and rich cultural diversity have given rise to various regional cuisines, each with its unique flavors and cooking techniques. Italian travelers should take advantage of this by exploring the different regions' specialties. For those who enjoy bold flavors and spices, a visit to Sichuan province is a must.
Famous for its mouth-numbing peppercorns, Sichuan cuisine offers dishes like mapo tofu and kung pao chicken that are sure to excite the taste buds. For a lighter and more delicate experience, sampling Cantonese cuisine in Guangdong province is recommended. With its emphasis on fresh ingredients and subtle seasoning, Cantonese food includes favorites like dim sum, roast duck, and steamed fish.
Street Food Delights
For Italian travelers who want an authentic taste of China on a budget, exploring the street food scene is highly recommended. From bustling night markets to small food stalls scattered throughout cities, street vendors offer a variety of delicious snacks and meals at affordable prices.
Popular options include jianbing (a savory pancake filled with various ingredients), shaomai (steamed dumplings), baozi (steamed buns), and roujiamo (Chinese hamburgers). However, it's essential for Italian visitors to be mindful of hygiene practices when enjoying street food in China – look for vendors with clean cooking areas and a steady stream of customers.
Etiquette and Cultural Considerations
When dining in China, Italian travelers should be aware of certain cultural etiquette to ensure a respectful and enjoyable experience. One key aspect is the practice of communal eating, where dishes are shared among the diners. Italians may already be familiar with this concept due to their own rich culinary traditions.
However, it's important to note that in China, it is considered polite to use serving utensils or the opposite end of your chopsticks when transferring food from a communal plate to your bowl. Furthermore, it is customary to leave a small amount of food on one's plate at the end of the meal as an expression of satisfaction, so Italian travelers need not feel obligated to finish everything on their plates.
By embracing the diverse regional cuisines, exploring street food delights cautiously, and observing local dining customs, Italian citizens can make their culinary journey in China an unforgettable experience. From fiery Sichuan dishes to delicate Cantonese dim sum and mouth-watering street snacks, embracing Chinese cuisine will undoubtedly offer Italian travelers a true taste of this fascinating country.
Unique Experiences for Italian Citizens in China
China is a country rich in cultural traditions and festivities, offering unique experiences for Italian citizens. Traditional festivals, tea ceremonies, and martial arts demonstrations are just a few of the exciting opportunities that await Italian travelers in China.
One of the most fascinating aspects of Chinese culture is its vibrant festivals. From the colorful lantern festivals during the Spring Festival to the lively Dragon Boat Festival, there are countless celebrations throughout the year for Italian citizens to experience. These festivals are not only a great way to immerse oneself in Chinese culture but also provide a chance to witness traditional performances, taste local delicacies, and participate in age-old customs.
Tea ceremonies are another unique experience that should not be missed by Italian travelers in China. Tea plays an integral role in Chinese culture, with elaborate ceremonies showcasing the art of tea-making and serving. Whether you choose to visit a traditional teahouse or participate in a private ceremony, experiencing a tea ceremony is a serene and elegant way to appreciate one of China's oldest traditions.
For those interested in martial arts, China offers an array of demonstrations and training experiences. Chinese martial arts have a long and rich history, encompassing various styles such as Tai Chi, Kung Fu, and Qigong. Italian citizens can attend martial arts performances by skilled practitioners or even take part in training sessions led by experienced instructors. These experiences allow travelers to gain insights into the discipline and philosophy behind these ancient practices.
| Traditional Festivals | Tea Ceremonies | Martial Arts Demonstrations |
| --- | --- | --- |
| Spring Festival | Pu-erh Tea Ceremony | Tai Chi Performance |
| Dragon Boat Festival | Gongfu Tea Ceremony | Kung Fu Demonstration |
| Mid-Autumn Festival | Longjing Tea Ceremony | Qigong Training Session |
Whether attending traditional festivals, participating in tea ceremonies, or witnessing martial arts demonstrations, Italian citizens will have the opportunity to engage with China's rich cultural heritage and make unforgettable memories during their trip.
Shopping Tips for Italian Travelers in China
When it comes to shopping in China, Italian travelers have a plethora of options. From bustling markets filled with unique goods to modern shopping malls offering international brands, there is something for everyone. This section will provide essential shopping tips for Italian travelers in China, including advice on selecting souvenirs, bargaining techniques, and proper market etiquette.
One of the highlights of shopping in China is the opportunity to find unique souvenirs that capture the essence of the country's rich culture and history. Traditional items such as silk products, porcelain, tea sets, and jade jewelry make for excellent gifts or keepsakes. It is important for Italian travelers to ensure that they are purchasing authentic products from reputable sellers. Doing some research beforehand or seeking recommendations from locals or fellow travelers can help avoid counterfeit items.
Bargaining is an integral part of the shopping experience in many markets across China. Unlike in Italy where fixed prices are the norm, bargaining is expected and encouraged when buying certain items in markets. Italians should be prepared to negotiate and engage in friendly haggling with vendors.
A general rule of thumb is to start by offering about 30-50% of the initial asking price and gradually increase your offer until a mutually agreed upon price is reached. Remember to maintain a polite and respectful attitude during negotiations.
Proper market etiquette is also crucial when shopping in China. Italians should be aware of common practices such as not touching items unless interested in purchasing them, as this can be considered rude. Additionally, patience is key when navigating crowded markets and dealing with persistent vendors. It is also recommended to carry small change as larger bills may be difficult to break in smaller shops or market stalls.
Overall, shopping in China offers a unique experience for Italian travelers. By following these shopping tips on selecting souvenirs, bargaining properly with vendors, and adhering to market etiquette, Italian citizens can make the most of their shopping adventures in China.
Shopping Tips for Italian Travelers in China
1. Do some research and seek recommendations to ensure authentic purchases
2. Bargain with vendors starting at about 30-50% of the initial asking price
3. Practice proper market etiquette like not touching items unless interested in purchasing and carrying small change
Conclusion
In conclusion, traveling to China as an Italian citizen can be a truly enriching experience. By understanding the visa requirements, considering the best time to visit based on climate and seasons, exploring the must-visit destinations, navigating language barriers, and respecting cultural etiquette, Italian travelers can have a smooth and enjoyable trip.
One of the highlights of visiting China is experiencing its unique cuisine. From traditional dishes to street food, Italian travelers will have the opportunity to indulge in a whole new gastronomic adventure. Trying authentic Chinese cuisine is a must-do activity for any Italian citizen visiting China.
Additionally, Italy and China share a long history of cultural exchange. Italian travelers should take advantage of this rich cultural heritage by participating in traditional festivals like Chinese New Year or witnessing tea ceremonies and martial arts demonstrations. These unique experiences will provide deeper insights into the customs and traditions of this fascinating country.
Finally, when it comes to shopping in China, Italian travelers should be prepared to embrace market culture where bargaining is expected. It is important to be respectful towards local vendors while also ensuring that you get fair prices on souvenirs or other items that catch your eye.
Overall, by following these tips and suggestions throughout their trip, Italian citizens can make the most of their journey in China. Whether it's exploring historical sites, trying out local delicacies, immersing oneself in Chinese culture or enjoying shopping experiences, there is something for every Italian traveler in this remarkable country.
Frequently Asked Questions
Do Italian citizens need visa for China?
Yes, Italian citizens need a visa to enter China. The Chinese Government requires all foreign nationals, including Italians, to obtain a visa prior to their arrival in the country.
The type of visa required will depend on the purpose and duration of the visit, whether it is for tourism, business, or other activities. Italian citizens should contact the nearest Chinese embassy or consulate in Italy to obtain accurate and up-to-date information on the visa application process.
Do I need visa to enter China?
Whether or not you need a visa to enter China depends on your nationality. However, most foreign nationals do require a visa to enter China, unless they are from one of the few countries that have a visa waiver agreement with China.
Generally speaking, tourists and business visitors will need to apply for a tourist (L) or business (M) visa respectively before traveling to China. It is important to check with the nearest Chinese embassy or consulate in your country of residence to determine your specific visa requirements.
Is China issuing tourist visas 2023?
As of now, it is not possible to provide a definite answer as to whether China will be issuing tourist visas in 202 Visa policies and regulations can change over time based on various factors such as political situations and global events. It is recommended for individuals planning a visit to China in 2023 to stay updated with official announcements from Chinese authorities as well as regularly checking the website of the nearest Chinese embassy or consulate in their respective countries for any changes or updates regarding tourist visas for that year.
This will ensure obtaining accurate information about entry requirements and procedures before planning any travel arrangements.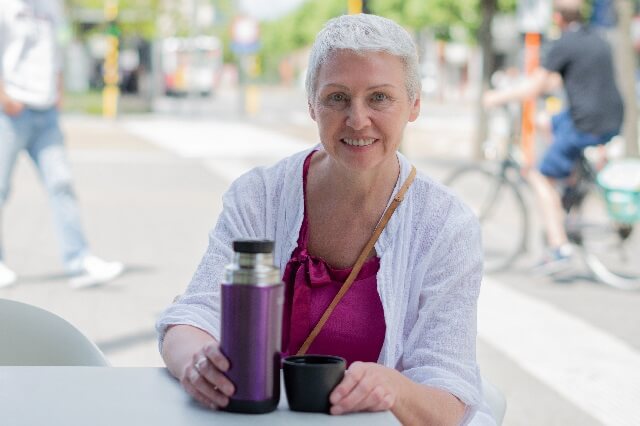 I'm a passionate traveler, writer, and Italophile. My fascination with Italy's history, art, and culture has led me on countless adventures across the Italian landscape. Through "I Live Italy," I share my love for this extraordinary country and aims to inspire others to explore its boundless beauty.