Italy is a country known for its rich history, stunning architecture, and mouthwatering cuisine. But one of its greatest treasures lies along its coastline.
From the Amalfi Coast to the Tuscan Coast and the Sicilian Coast to the Adriatic Coast, Italy offers an incredible array of coastal destinations that are sure to captivate any traveler. In this article, we will explore some of the most enchanting places to visit along the Italian coast, each with its own unique charm and allure.
The Italian coast is a dreamscape of diverse landscapes and cultural wonders just waiting to be discovered. Imagine strolling along cliffside paths overlooking turquoise waters in Positano or wandering through colorful fishing villages in Cinque Terre. Picture yourself lazing on sandy beaches in Tuscany while marveling at historic landmarks like Viareggio or venturing into ancient ruins along the rugged Sicilian shorelines. The possibilities seem endless when it comes to exploring the stunning regions of the Italian coast.
Whether you're searching for picturesque towns nestled against breathtaking cliffs or vibrant cities bursting with art and history, Italy's coastal regions have something for everyone. With their unique attractions and activities, these destinations offer a perfect blend of relaxation and adventure. So pack your bags, put on your sunscreen, and get ready to embark on an unforgettable journey along the captivating Italian coast.
The Amalfi Coast
Introduction
Welcome to the Amalfi Coast, a dreamy Mediterranean paradise that will transport you to a world of scenic cliffs, turquoise waters, and charming towns. Nestled in the southern part of Italy's Sorrentine Peninsula, this stunning coastline stretches for about 50 kilometers and offers a truly unforgettable experience. Whether you're seeking relaxation on sun-kissed beaches or eager to explore ancient ruins and cultural gems, the Amalfi Coast has something for everyone.
Delve into the Charm
One of the highlights of the Amalfi Coast is its collection of picturesque towns. Positano, with its colorful houses cascading down the cliffside, is undoubtedly one of the most iconic spots on this coastline. Stroll down narrow cobblestone streets lined with boutiques, cafés, and art galleries. Don't forget to visit Fornillo Beach for a dip in crystal-clear waters.
Ravello exudes an air of sophistication with its elegant villas and breathtaking views over the Bay of Salerno. Explore Villa Rufolo and Villa Cimbrone, two historic properties that offer panoramic vistas and well-manicured gardens.
Amalfi itself is known for its rich history as one of Italy's powerful maritime republics during medieval times. Visit the magnificent Cathedral of Sant'Andrea or take a boat trip along the coast to discover hidden coves and grottos.
Unforgettable Activities
Beyond exploring charming towns, there are several activities that shouldn't be missed while visiting the Amalfi Coast. Embark on a scenic hike along the Path of Gods (Sentiero degli Dei), a trail that winds through lemon groves and offers panoramic views over the coast.
For those seeking relaxation, spend a day at one of many beautiful beaches dotting the coast. Maiori Beach is perfect for families, while Fiordo di Furore Beach nestled between towering cliffs is a hidden gem.
Food lovers will be delighted by the culinary offerings of the Amalfi Coast. Sample local specialties such as fresh seafood pastas, limoncello liqueur made from lemons grown in the region, and sfogliatelle pastries filled with ricotta cheese.
As you explore the Amalfi Coast, immerse yourself in the beauty and tranquility of this Mediterranean paradise. From its captivating landscapes to its rich cultural heritage, this dreamy coastline promises an unforgettable experience for all who visit.
The Cinque Terre
Located on the northwest coast of Italy, the Cinque Terre is a collection of five charming fishing villages that together form one of the most picturesque destinations along the Italian coast. Known for its colorful houses clinging to steep cliffs, vibrant vineyards, and breathtaking views of the Ligurian Sea, the Cinque Terre offers a truly unique and enchanting experience for visitors.
Each of the five villages – Monterosso al Mare, Vernazza, Corniglia, Manarola, and Riomaggiore – has its own distinctive charm and character. Visitors can take a virtual stroll through these quaint towns and immerse themselves in their rustic beauty. The narrow streets winding through the villages are lined with boutique shops, seafood restaurants serving fresh catch from the sea, and gelato stands offering sweet treats to enjoy as you explore.
One of the best ways to experience the stunning landscapes of the Cinque Terre is by hiking along the many scenic trails that connect each village. The most famous trail is known as the Sentiero Azzurro or Blue Path, which stretches along terraced vineyards and breathtaking cliffside paths. This hike offers incredible panoramic views of the colorful villages against a backdrop of crystal-clear turquoise waters.
| Village Name | Main Attraction | Hiking Difficulty Level |
| --- | --- | --- |
| Monterosso al Mare | The sandy beaches | Easy |
| Vernazza | The picturesque harbor | Moderate |
| Corniglia | The panoramic views from the terraces | Moderate |
| Manarola | The famous Via dell'Amore or Lovers' Lane | Easy |
| Riomaggiore | The charming old town and marina | Difficult |
Whether you choose to explore the villages by foot, take a leisurely boat ride along the coast, or simply relax on one of the rocky coves, a visit to the Cinque Terre is an experience that will leave a lasting impression. Immerse yourself in the vibrant colors of this coastal wonder and discover why it has captured the hearts of travelers from around the world.
From its stunning natural beauty to its rich cultural heritage, the Cinque Terre truly offers a unique and unforgettable Italian coastal experience.
The Tuscan Coast
When picturing the Italian coast, many may immediately think of the Amalfi Coast or Cinque Terre. However, the Tuscan coast offers a unique and captivating blend of sandy beaches and cultural treasures that is not to be missed. Located in central Italy along the Tyrrhenian Sea, this coastline showcases exquisite destinations such as Viareggio, Forte dei Marmi, and Livorno, each with their own distinct charm and historic landmarks.
Viareggio is a popular beach town known for its long promenade, lined with elegant Art Nouveau buildings. Visitors can soak up the sun on its wide golden beaches or delve into its rich cultural heritage by exploring the Villa Borbone Della Regina park or the stunning Liberty-style Caffè Margherita. In February, Viareggio also hosts one of Italy's most famous Carnival celebrations, drawing crowds from all over the world with its elaborate floats and festive atmosphere.
Forte dei Marmi, on the other hand, offers a more luxurious seaside experience. This exclusive resort town attracts affluent visitors seeking relaxation and sophistication. Its pristine beaches are dotted with high-end beach clubs offering amenities such as private cabanas and gourmet dining options. Forte dei Marmi is also home to an array of boutiques and designer stores where visitors can indulge in some retail therapy.
Livorno is a vibrant port city that blends history with modernity. Its picturesque waterfront boasts an impressive collection of Medici-era architecture as well as contemporary landmarks like the Terrazza Mascagni. Livorno's old town (known as the Venezia Nuova district) offers charming canals reminiscent of Venice and a bustling Central Market where visitors can sample local delicacies or pick up fresh ingredients for a beach picnic.
| Destination | Description |
| --- | --- |
| Viareggio | A popular beach town with elegant architecture and a vibrant Carnival celebration in February. |
| Forte dei Marmi | An exclusive resort town known for its luxurious beach clubs, high-end shopping, and sophistication. |
| Livorno | A vibrant port city with a blend of Medici-era architecture, charming canals, and a bustling Central Market. |
The Tuscan coast effortlessly combines the allure of sandy beaches with the richness of cultural heritage, making it a must-visit destination for travelers seeking both relaxation and exploration. Whether strolling along Viareggio's promenade, indulging in luxury in Forte dei Marmi, or immersing oneself in Livorno's historic charm, there is something for everyone on this captivating coastline.
Sicilian Coast
Italy's Sicilian coast is a mesmerizing destination that offers a delightful mix of ancient ruins, mouthwatering cuisine, and rugged beaches. Located just off the coast of mainland Italy, this beautiful island boasts a rich history and cultural heritage that have left an indelible mark on its landscape and people. From the charming town of Taormina to the historical wonders of Agrigento, there are countless treasures waiting to be discovered along the Sicilian coastline.
Taormina: Nestled high above the sea on Mount Tauro, Taormina is a picturesque town known for its stunning views and well-preserved Greek theater. Visitors can explore the winding streets lined with traditional buildings and indulge in delicious Sicilian cuisine at local trattorias. The nearby Isola Bella is a small island nature reserve known for its beautiful pebble beach and crystal-clear waters, making it an ideal spot for swimming and snorkeling.
Cefalù: With its enchanting medieval streets, golden sand beaches, and Arab-Norman cathedral, Cefalù is a charming coastal town that exudes an old-world charm. Its historic center is home to narrow alleys and hidden piazzas where visitors can immerse themselves in the local culture. For those seeking adventure, hiking up La Rocca will reward them with stunning panoramic views of the coastline.
Agrigento: Steeped in history, Agrigento is home to one of Italy's most important archaeological sites – the Valley of the Temples. This UNESCO World Heritage Site features beautifully preserved ancient Greek temples set against a backdrop of rolling hills. Strolling through these majestic ruins creates a sense of awe and offers a glimpse into Sicily's illustrious past.
No matter where you go along the Sicilian Coast, you'll be met with contrasts at every turn – from serene sandy beaches to dramatic cliffs and rugged landscapes. The island's culinary scene is also a juxtaposition of flavors, combining fresh seafood, citrus fruits, and aromatic herbs in dishes that are unique to the region.
Whether you're exploring historic ruins, indulging in delicious Sicilian cuisine, or simply basking in the beauty of the coastline, the Sicilian Coast offers an unforgettable experience that showcases Italy's diverse and captivating spirit.
The Costa Smeralda
Diving into the glamorous world of the Costa Smeralda, located in Sardinia, reveals a coastal paradise that epitomizes luxury and exclusivity. With its pristine beaches, opulent resorts, and vibrant nightlife, this region has become a playground for the rich and famous from around the globe.
1. Luxurious Resorts:
One of the main attractions of Costa Smeralda is its luxurious resorts that cater to every whim and desire. Here, travelers can indulge in world-class amenities, top-notch service, and breathtaking views. The most famous resort in the area is Porto Cervo, which features upscale hotels like Cala di Volpe and Hotel Pitrizza. These establishments offer elegant accommodations surrounded by crystal-clear waters and lush green landscapes.
2. Pristine Beaches:
Costa Smeralda is home to some of the most stunning beaches in Italy. Whether visitors are seeking secluded coves or lively beach clubs, this region has it all. Spiaggia del Principe is a must-visit destination with its turquoise waters and granite rock formations. Meanwhile, La Celvia Beach offers powdery white sand and calm seas perfect for swimming or sunbathing. Each beach along the coast offers its own unique charm and allure.
3. Super-Yacht Culture:
The super-yacht culture is deeply ingrained within the essence of Costa Smeralda. Here, visitors will find an impressive marina dotted with extravagant vessels belonging to celebrities and wealthy tourists alike. Yachting enthusiasts can explore this elite world by chartering their own boat or simply enjoy watching these magnificent boats sail past while sipping on a refreshing cocktail at one of the waterfront bars or restaurants.
Whether indulging in lavish resorts, lounging on pristine beaches, or reveling in the super-yacht culture, visitors to the Costa Smeralda are transported into a world of luxury. This exclusive slice of the Italian coastline offers an experience like no other, attracting the elite and those seeking a taste of the high life.
Puglia
Puglia, located in the southern region of Italy, is a hidden gem that offers travelers a unique and rustic charm. Known as "The Heel of Italy," Puglia boasts unspoiled beauty and a rich cultural heritage that sets it apart from other coastal destinations. This section will showcase the captivating allure of Puglia, with its iconic "trulli" dwellings, olive groves, and notable cities like Lecce, Polignano a Mare, and Ostuni.
One of the most distinctive features of Puglia is its iconic "trulli" dwellings. These unique cone-shaped houses with whitewashed exteriors can be found dotted throughout the countryside. The town of Alberobello is particularly famous for its concentration of trulli, which has even been designated as a UNESCO World Heritage site. Exploring these traditional structures gives visitors a glimpse into the region's rich history and architectural traditions.
In addition to its charming architecture, Puglia also offers breathtaking landscapes filled with olive groves as far as the eye can see. Puglia is known for producing some of Italy's finest olive oil, so taking a tour through these groves provides not only picturesque views but also an opportunity to learn about the olive oil production process. Many farms offer tastings allowing visitors to experience the region's culinary treasures firsthand.
Among Puglia's notable cities is Lecce, often referred to as the "Florence of the South." This Baroque city showcases exquisite architecture adorned with intricate carvings and sculptures. Strolling through its winding streets reveals hidden gems at every turn. Meanwhile, Polignano a Mare captivates travelers with its stunning cliffside location overlooking the Adriatic Sea.
Its narrow alleys lead to breathtaking viewpoints where visitors can enjoy panoramic vistas that seem almost unreal. Lastly, Ostuni shines bright like a white jewel atop a hill with its whitewashed buildings, winding streets, and panoramic views of the countryside. It is a city that encapsulates the rustic charm and beauty of Puglia.
Puglia truly embodies the rustic charm of the Italian coast. Its unique "trulli" dwellings, picturesque olive groves, and notable cities like Lecce, Polignano a Mare, and Ostuni make it a destination unlike any other. Whether you're seeking to immerse yourself in history and culture or simply indulge in the region's exquisite cuisine and natural landscapes, Puglia promises an authentic and unforgettable experience.
Naples and the Bay of Naples
Nestled in the southwestern region of Campania, Naples and the Bay of Naples offer a captivating blend of art, history, and natural beauty. This section will take you on a journey through the bustling streets of Naples, renowned for its rich cultural heritage, vibrant city life, and legendary pizza. From there, we will explore the breathtaking coastal gems that adorn the Bay of Naples, including the picturesque islands of Capri, Ischia, and Procida.
The Bustling City of Naples
As one delves into the heart of Naples, they are greeted by a vibrant cityscape that effortlessly blends ancient treasures with modern urban life. The historic center of Naples is a UNESCO World Heritage site filled with architectural wonders such as Spaccanapoli, a narrow street that slices through the heart of the old town. Here, visitors can wander through centuries-old churches like San Domenico Maggiore or Sansevero Chapel to admire masterpieces created by renowned artists.
Art enthusiasts can immerse themselves in culture at Museo di Capodimonte or National Archaeological Museum where they can marvel at an impressive collection of artwork spanning centuries. For those seeking panoramic views across this bustling metropolis, climbing up to Castel Sant'Elmo offers sweeping vistas over the city and out to sea.
The Beauty of the Bay
The Bay of Naples presents visitors with an array of scenic wonders just waiting to be explored. One cannot miss taking a boat ride across its sparkling waters to experience its enchanting islands. Capri's allure lies in its dramatic cliffs towering above crystal-clear waters while boasting stunning sights such as Villa Jovis or Faraglioni rock formations. Ischia offers not only beautiful beaches but also rejuvenating thermal spas that have attracted travelers for centuries.
For those seeking a hidden gem, Procida is a charming island that emanates a sense of tranquility and authenticity. Its colorful houses and narrow alleyways make it perfect for leisurely strolls, while the beautiful Marina Corricella provides a postcard-worthy coastal scene.
Whether immersing yourself in the bustling city streets or exploring the idyllic islands of the Bay, Naples and its surroundings provide an ideal convergence of art and nature. The rich history, stunning architecture, and breathtaking vistas will leave visitors feeling inspired and enamored by all that this coastal region has to offer.
The Adriatic Coast
The Adriatic Coast is a region of Italy that stretches from the romantic city of Venice to the historical city of Ravenna. This coastal stretch is known for its captivating blend of natural beauty, rich history, and cultural treasures. From stunning gondola-filled canals to sandy beaches, the Adriatic Coast offers a diverse range of experiences for travelers.
One of the highlights of the Adriatic Coast is Venice, often referred to as "The Floating City." This unique and enchanting city is built on a series of islands connected by bridges and canals. Visitors can explore the iconic St. Mark's Square, marvel at the magnificent Doge's Palace, and take a peaceful gondola ride along the picturesque canals. The vibrant colors, intricate architecture, and romantic atmosphere make Venice a must-visit destination on the Adriatic Coast.
Moving south along the coast, travelers will come across Ravenna, a city steeped in history and adorned with stunning Byzantine mosaics. The historic center of Ravenna has been designated as a UNESCO World Heritage Site due to its exceptional collection of early Christian monuments.
Visitors can admire intricate mosaics at famous sites like Basilica di San Vitale and Mausoleo di Galla Placidia. The city also offers beautiful beaches where visitors can relax and soak up the sun while taking in views of the Adriatic Sea.
Further south from Ravenna lies Rimini, a popular beach resort town that attracts tourists from all over Europe. Rimini offers miles of sandy beaches dotted with umbrellas and beachfront bars. The city also boasts an impressive Roman heritage, including an arch built during Emperor Augustus' reign and ancient ruins like Tiberius Bridge. Rimini is known for its vibrant nightlife scene, with numerous clubs and bars catering to both locals and tourists.
Whether you're seeking art and culture or simply looking to unwind on the beach, the Adriatic Coast offers a wealth of opportunities. From the iconic canals of Venice to the historical treasures of Ravenna and the sandy beaches of Rimini, this region has something for every traveler. Embarking on a journey along the Adriatic Coast promises an unforgettable experience that will leave you with lasting memories of Italy's diverse coastal beauty.
Conclusion
The Italian coast truly offers a stunning array of destinations, each with its own unique charm and allure. From the dreamy Mediterranean paradise of the Amalfi Coast to the colorful coastal wonder of Cinque Terre, from the blend of beaches and culture on the Tuscan coast to the rugged beauty of the Sicilian coast, there is something to satisfy every traveler's wanderlust.
But it doesn't stop there. The Costa Smeralda beckons with its luxurious resorts and pristine beaches, Puglia showcases rustic charm and cultural heritage, Naples and the Bay of Naples amaze with their art and natural beauty, and the Adriatic coast captures hearts with timeless cities and sandy shorelines. The diversity along the Italian coast is simply unmatched.
So why wait? It's time to embark on your own coastal adventure. Discover hidden gems, indulge in mouthwatering cuisine, soak up ancient history, relax on sun-kissed beaches, and immerse yourself in breathtaking landscapes. The possibilities are endless along Italy's coastlines.
Whether you're a nature lover seeking scenic beauty or a culture aficionado hungry for historic treasures, Italy's coastal regions have it all. So pack your bags and let the Italian coastline guide you on an unforgettable journey that will leave you with memories to last a lifetime.
Frequently Asked Questions
Which coast of Italy is best?
It is difficult to determine which coast of Italy is the best as each one offers its own unique charm and attractions. However, the Amalfi Coast on the southern side of Italy is often considered one of the most picturesque and enchanting coastlines in the country.
With its steep cliffs, colorful towns, and stunning sea views, the Amalfi Coast captivates visitors from around the world. Moreover, it boasts an array of historical sites, such as the ancient city of Pompeii and the charming town of Positano.
Which coast in Italy is best for beaches?
When it comes to beaches in Italy, one cannot overlook the beauty and allure of the Sardinian coast. Located off the west coast of mainland Italy, Sardinia offers an abundance of breathtaking sandy beaches with crystal-clear turquoise waters.
From remote coves hidden amongst rugged cliffs to long stretches of pristine white sand beaches, Sardinia appeals to beach lovers seeking tranquility or those looking for a vibrant coastal atmosphere. Whether you choose Costa Smeralda or Chia Beach, Sardinia's coastline is dotted with incredible spots that guarantee a memorable beach experience.
Which Italian coast acts as a popular tourist destination?
Perhaps one of the most renowned tourist destinations along the Italian coast is Cinque Terre on the Ligurian Riviera. This rugged stretch between Genoa and Pisa boasts five beautifully preserved fishing villages perched precariously on rocky cliffs overlooking the Mediterranean Sea. The vibrant colors of pastel buildings against a backdrop of dramatic landscapes make Cinque Terre a magnet for tourists.
Hiking trails connect all five villages together, offering extraordinary panoramic views along scenic paths. Additionally, visitors can savor delicious regional cuisine while exploring these charming seaside towns that are rich in history and tradition.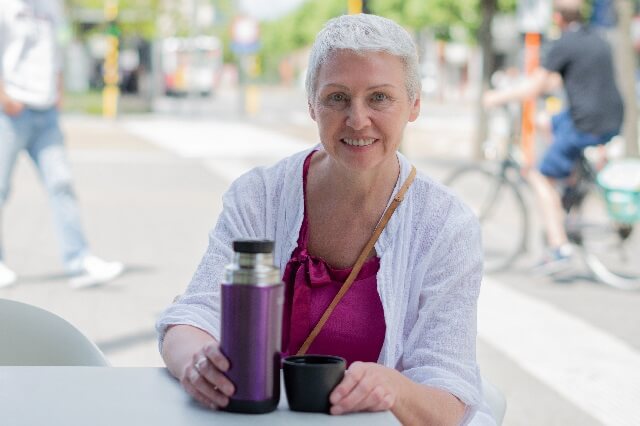 I'm a passionate traveler, writer, and Italophile. My fascination with Italy's history, art, and culture has led me on countless adventures across the Italian landscape. Through "I Live Italy," I share my love for this extraordinary country and aims to inspire others to explore its boundless beauty.