Italy, known for its rich history, picturesque landscapes, and delectable cuisine, is also famous for its impeccable fashion sense. Italian travel outfits exude a unique charm that effortlessly combines style and comfort. Whether you are wandering through the streets of Florence or sipping espresso in a quaint café in Rome, dressing appropriately while embodying the intrinsic Italian style is key to embracing the country's fashion culture.
In this article, we will delve into the allure of Italian travel outfits, explore their roots in Italian fashion, provide tips on dressing for Italy's diverse climate, and showcase essential wardrobe items to pack efficiently. Get ready to unleash your inner Italian fashionista during your next trip to Italy.
When it comes to fashion, Italy has long been at the forefront of innovation and elegance. The country's contributions to global fashion are unparalleled – from renowned luxury brands like Gucci and Prada to legendary designers like Giorgio Armani and Dolce & Gabbana. Italian fashion has not only become a symbol of refinement but also an integral part of the cultural fabric of the country.
In Italy, style is not just about following trends; it's about expressing oneself through carefully curated ensembles that reflect personal taste and sophistication. Locals effortlessly blend classic elegance with modern touches, creating an aesthetic that is both timeless and contemporary. By understanding the essence of Italian fashion and incorporating it into your travel outfits, you can truly immerse yourself in the beauty of Italy's unique style.
One important aspect of creating perfect Italian travel outfits is considering the diverse climate across different regions of Italy. From the mild Mediterranean weather in coastal towns to unpredictable mountain climates in the north, each area presents its own challenges when it comes to dressing appropriately while staying fashionable.
By choosing weather-appropriate attire that combines comfort with style, you can fully enjoy all that Italy has to offer without worrying about uncomfortable clothing or being underprepared for unexpected weather changes.
With such a vibrant fashion culture, it's impossible to discuss Italian travel outfits without mentioning the must-have fashion staples. From tailored blazers and chic dresses to well-fitted jeans and versatile accessories, these timeless pieces will effortlessly elevate your travel wardrobe. Through carefully selected items that can be mixed and matched, you can create numerous outfit combinations to suit any occasion during your Italian adventures.
In the rest of this article, we will delve into all aspects of Italian travel outfits – from packing efficiently and accessorizing to understanding cultural sensitivities and finding fashion inspiration. By the end, you'll have a comprehensive guide to help you navigate the world of Italian fashion and confidently put together stylish ensembles that capture the essence of Italy's captivating charm. So, get ready to embark on a sartorial journey and unleash your inner Italian fashionista.
Exploring Italian Fashion
Italy has long been hailed as a global fashion powerhouse, with Italian fashion houses and designers making significant contributions to the industry. From Dolce & Gabbana to Gucci, Versace to Prada, Italy has produced some of the world's most iconic fashion brands. In this section, we will explore Italian fashion and its influence on travel outfits.
Italian fashion is known for its elegance, sophistication, and impeccable craftsmanship. It is characterized by attention to detail, luxurious fabrics, and timeless designs. The Italian aesthetic often combines classic styles with modern twists, resulting in effortlessly chic ensembles. Whether you're strolling through the streets of Rome or exploring the picturesque towns along the Amalfi Coast, embracing Italian style can elevate your travel outfits and make you feel like a true local.
When it comes to choosing travel outfits inspired by Italian fashion, there are a few key elements to consider. First and foremost, quality is paramount. Opt for well-made garments that will withstand the test of time and frequent wear. Italian fashion is all about investing in pieces that have longevity and can be worn season after season.
In terms of silhouettes, Italian fashion favors tailored cuts that flatter the body. Think well-fitted blazers, slim trousers or skirts, and tailored dresses. These structured pieces create a polished look while ensuring comfort during long days of sightseeing.
Accessorizing is also an essential component of Italian fashion. Italians are masters at adding finishing touches to their outfits with accessories like statement jewelry, scarves, belts, and sunglasses. These small details can instantly elevate a simple outfit and make it feel more put together.
| Item | Description |
| --- | --- |
| The Little Black Dress | A timeless wardrobe staple that can be dressed up or down for various occasions |
| Tailored Blazer | A versatile piece that adds structure and sophistication to any outfit |
| Leather Handbag | A classic Italian accessory that combines style and functionality |
| Ballet Flats | Comfortable yet chic shoes that are perfect for exploring cobblestone streets |
| Silk Scarf | An elegant accessory that can be worn around the neck, tied in the hair, or wrapped around a bag handle |
By incorporating these fashion staples into their travel outfits, readers can exude Italian style and confidence during their adventures in Italy.
Weather-Appropriate Attire
Italy is known for its diverse climate, with regions ranging from the snowy Alps in the north to the sunny Mediterranean coast in the south. When traveling to Italy, it is important to consider the weather conditions in each region and dress appropriately. Here are some tips on selecting weather-appropriate attire for your Italian adventures:
Layering is key: Due to the varied climate across Italy, it is advisable to wear layers that you can easily add or remove depending on the temperature. This way, you can stay comfortable throughout the day without having to carry multiple outfits.
Choose breathable fabrics: Italy can get quite hot during the summer months, so opt for lightweight and breathable fabrics such as cotton and linen. Not only will they keep you cool, but they also have a relaxed and effortlessly chic look which is perfect for the Italian lifestyle.
Don't forget a light jacket or sweater: Even during warm summers, evenings can be cooler, especially in mountainous areas or coastal regions where there might be a sea breeze. Packing a lightweight jacket or sweater can come in handy when temperatures drop at night.
| Region | Weather | Suggested Attire |
| --- | --- | --- |
| Rome | Hot summers, mild winters | Lightweight dresses, shorts, t-shirts paired with sandals or sneakers. |
| Florence | Hot summers, cold winters | Cotton shirts or blouses with skirts or pants during summers; coats or jackets with sweaters and boots during winters. |
| Venice | Hot summers, cold winters | Dresses or skirts with light blouses or t-shirts for summers; coats, scarves, hats, and warm boots for winters. |
By considering the weather conditions and selecting appropriate outfits, you can ensure that your Italian travel experience is both comfortable and stylish. Remember to also check the forecast before packing to make any necessary adjustments.
Embracing Italian Style
Italy is known worldwide for its impeccable sense of style, and travelers can easily embrace this fashion-forward culture by incorporating some key Italian fashion staples into their travel outfits. Whether you're strolling the streets of Rome, exploring the gorgeous coastlines of Cinque Terre, or indulging in delicious pasta dishes in Florence, dressing in a stylish yet comfortable manner is essential.
To create a fashionable and versatile travel wardrobe inspired by Italian style, consider incorporating these classic pieces:
A tailored blazer: A well-fitting blazer instantly elevates any outfit and adds a touch of sophistication to your look. Opt for neutral colors such as black, navy, or beige to ensure versatility.
A breezy maxi dress: Perfect for exploring Italy's warm coastal towns, a flowy maxi dress not only keeps you cool but also offers an effortlessly chic aesthetic. Look for floral prints or vibrant colors to embrace the vibrant Italian spirit.
A pair of high-quality jeans: Jeans are a staple in any Italian's closet. Choose a well-fitted pair that flatters your body shape and opt for darker washes for a more polished look.
In addition to these staples, don't forget to pack some timeless accessories that will add a finishing touch to your Italian travel outfits:
A stylish scarf: Scarves are an essential accessory in Italy and can be worn in multiple ways. Not only do they keep you warm during cooler days, but they also add a pop of color and personality to your ensemble.
Statement sunglasses: Protecting your eyes from the sun while looking chic is easy with a pair of oversized sunglasses. Consider investing in polarized lenses to fully enjoy Italy's stunning landscapes without compromising on style.
A classic leather handbag: Italian leather craftsmanship is renowned worldwide. Opt for a sleek and structured leather handbag that will hold all your essentials while making a fashion statement.
By incorporating these Italian fashion staples and accessories into your travel outfits, you can effortlessly embrace the timeless and sophisticated style that Italy is known for. Remember, comfort is also important when exploring the streets of picturesque Italian cities, so don't forget to prioritize well-fitting and practical footwear as well.
With the right pieces in your suitcase, you'll be ready to unleash your inner Italian fashionista and explore all that this beautiful country has to offer in style.
Packing Efficiently
When preparing for a trip to Italy, it's essential to pack efficiently, maximizing the potential of your limited suitcase space. By curating a versatile and cohesive travel wardrobe, you can create numerous stylish outfits without weighing yourself down with unnecessary items.
Choose Versatile Pieces
When selecting clothing for your Italian adventure, opt for versatile pieces that can be mixed and matched to create multiple outfits. Choose neutral-colored bottoms such as black trousers or jeans that can be paired with various tops. Additionally, pack lightweight fabrics that are easy to layer in case of changes in weather.
Accessorize Smartly
Accessories can transform an outfit and add a touch of personal style. To save space while still having options, choose a few statement accessories such as scarves or hats that can easily be swapped out to change the entire look of an ensemble. Don't forget to pack comfortable walking shoes as well – they will be essential regardless of your outfit.
Consider the Dress Code
Although Italy is known for its fashion-forward culture, there are some dress codes and cultural norms that should be respected. When visiting religious sites or more traditional areas, ensure your clothing choices are respectful by having a few modest options on hand like knee-length skirts or pants and covered shoulders.
By packing efficiently and thoughtfully selecting versatile pieces and accessories, you can create a stunning wardrobe for your Italian travels without overloading your luggage. Remember to consider any cultural sensitivities or dress codes when choosing your outfits to ensure you have appropriate attire for any occasion during your time in Italy.
Italian Themed Outfit Ideas
Italy is not only known for its rich history and stunning landscapes but also for its timeless fashion. When traveling to Italy, it's a great opportunity to embrace the country's stylish reputation and incorporate Italian-themed outfits into your wardrobe. Whether you want to channel classic elegance or showcase contemporary trends, here are some outfit ideas that will help you unleash your inner Italian fashionista:
Classic Elegance: For a sophisticated look inspired by Italian icons like Audrey Hepburn, opt for a little black dress paired with elegant flats or heels. Complete the outfit with a statement handbag and minimal accessories. This timeless ensemble is perfect for exploring Italy's historic cities and dining at upscale restaurants.
Mediterranean Vibes: Embrace the vibrant colors of the Amalfi Coast with a breezy sundress in shades of blue or yellow. Pair it with strappy sandals and accessorize with gold jewelry and a wide-brimmed hat. This outfit is ideal for soaking up the sun while sipping on limoncello in Positano or taking leisurely walks along the coastal towns.
Contemporary Chic: If you prefer a more modern look, take inspiration from Italian street style by pairing high-waisted jeans with a colorful blouse featuring bold prints or ruffles. Add some statement sneakers or ankle boots for comfort and style. Finish off the outfit with oversized sunglasses and a crossbody bag for an effortless yet trendy appearance.
No matter which style you choose to embrace, be sure to pay attention to quality fabrics, tailored cuts, and confident styling when putting together an Italian-themed outfit. Remember that Italians place importance on presenting themselves well, so be mindful of dressing appropriately for different occasions such as visiting religious sites or going out for dinner at local trattorias.
By incorporating theseItalian-themed outfit ideas into your travel wardrobe, you'll not only feel stylish but also blend in seamlessly with the fashionable locals during your adventures in Italy.
Practicality and Comfort
Italy is a country known for its rich history, stunning architecture, and delicious cuisine. Its cobblestone streets and uneven terrain call for practical and comfortable footwear while exploring the various cities and regions. When it comes to choosing shoes for your Italian adventures, it's important to prioritize both style and comfort. Here are some tips on selecting the perfect shoe choices for your Italian explorations:
Sneakers: Sneakers are a must-have for any traveler in Italy. They provide comfort and support, making them ideal for walking long distances and navigating the uneven streets. Opt for a classic pair of white sneakers that can be easily paired with different outfits, whether you're strolling through Rome or exploring the picturesque streets of Florence.
Flats: Another versatile option that combines style and comfort is a pair of flats. Choose ballet flats or loafers that are not only chic but also easy to slip on and off when visiting museums or historic sites that require you to remove your shoes. Flats can be dressed up or down, making them suitable for both day and night outings.
Sandals: If you're traveling to Italy during the summer months or visiting coastal regions like the Amalfi Coast or Cinque Terre, make sure to pack a pair of comfortable sandals. Look for sandals with good arch support and cushioning to ensure maximum comfort during long walks along the beach or exploring charming seaside towns.
When selecting footwear for your Italian travels, remember that quality is key. Invest in well-made shoes that will withstand hours of walking without causing discomfort or blisters. It's also essential to break in your shoes before your trip to avoid any unnecessary discomfort during your explorations.
By prioritizing practicality and comfort while still maintaining a fashionable look, you'll be able to enjoy all that Italy has to offer without sacrificing style or compromising on foot health.
Accessorizing in Italian Fashion
Italian fashion is renowned for its attention to detail and impeccable style, and one of the key elements that can truly elevate a travel outfit is the right accessories. Whether you're exploring the historical streets of Rome or strolling along the canals of Venice, adding the perfect accessories can enhance your look and make you feel like a true Italian fashionista.
When it comes to accessorizing in Italian fashion, it's all about finding the balance between simplicity and elegance. Opt for statement pieces that showcase Italian craftsmanship, such as a finely crafted leather handbag or a pair of artisan-made sunglasses. These accessories not only add a touch of sophistication to your outfit but also serve as reminders of Italy's rich cultural heritage.
In addition to classic pieces, consider incorporating some trendy accessories into your travel outfits to embrace the latest in Italian fashion. Bold and colorful scarves are a staple accessory in Italy, adding a pop of color and flair to any ensemble. Opt for prints and patterns that are inspired by traditional Italian designs, such as paisley or geometric motifs.
| Accessory | Description |
| --- | --- |
| Leather Handbag | A timeless piece that adds elegance and functionality to any outfit. |
| Silk Scarf | An iconic accessory that can be worn around the neck, tied on a handbag handle, or even used as a headband. |
| Statement Sunglasses | A must-have accessory for both sun protection and style. |
Remember, accessorizing is not just limited to jewelry and bags – it also includes belts, hats, and even umbrellas. Don't be afraid to mix and match different pieces to create unique and personalized looks that reflect your own style.
By paying attention to the details and adding the right accessories to your Italian travel outfits, you can effortlessly elevate your style and embrace the essence of Italian fashion. So next time you embark on a trip to Italy, make sure to pack those essential accessories that will complete your look and make heads turn as you explore the beautiful streets of this fashion-forward country.
Fashion Dos and Don'ts
Italy is a country rich in culture and tradition, and it's important for travelers to show respect and understanding when it comes to dressing appropriately. Understanding cultural norms and dress codes can help visitors avoid any unintentional offense or discomfort. Here are some fashion dos and don'ts to keep in mind while traveling in Italy:
Do: Dress Modestly
Italy has a strong conservative tradition, especially when it comes to religious sites. It is recommended to dress modestly while visiting places such as churches, cathedrals, or other religious landmarks. Avoid wearing revealing clothing like shorts, tank tops, or low-cut tops in these locations.
Don't: Wear Offensive Symbols or Words
It's essential to be mindful of the symbols and words on your clothing. Some symbols may have different meanings or interpretations in Italy that could be seen as offensive or disrespectful. Similarly, wearing clothes with offensive language or slogans can also cause unnecessary offense.
Do: Embrace Italian Fashion
When traveling in Italy, take the opportunity to embrace Italian fashion culture. Italians are known for their stylish attire, so incorporating elements of Italian style into your outfits can help you blend in with the locals and feel more confident. Opt for high-quality fabrics, tailored pieces, and classic designs to achieve an elegant and sophisticated look.
Don't: Wear Inappropriate Beachwear Outside the Beach
While Italy has stunning beaches along its coastline, it's important not to wear beachwear outside of designated areas. Walking around town in swimsuits or bikinis is considered inappropriate and may attract unwanted attention. Instead, pack a light cover-up or dress to throw over your swimwear when leaving the beach.
Remember that these dos and don'ts are meant as general guidelines based on cultural traditions; individuals' personal preferences may vary. Ultimately, respecting the local customs will not only enhance your travel experience but also demonstrate your appreciation for Italian culture and fashion.
Italian Outfit Inspiration
Italy is not only known for its breathtaking landscapes and delicious cuisine but also for its rich fashion heritage. The country has produced some of the world's most renowned fashion houses and designers, making it a hub for style inspiration. Whether you're strolling through the streets of Rome or exploring the canals of Venice, you'll find that Italian celebrity style and street fashion offer endless inspiration for your travel outfits.
Celebrity Style
Italian celebrities are known for their impeccable taste and effortless elegance. One iconic figure who embodies Italian style is Sofia Loren. Known for her sultry yet sophisticated looks, Loren often opted for tailored dresses that accentuated her hourglass figure, paired with glamorous accessories such as oversized sunglasses and statement jewelry. Channeling Loren's timeless allure can make any traveler feel like a true Italian diva.
Another style icon from Italy is actor and philanthropist Monica Bellucci. Bellucci is celebrated for her seductive yet classy fashion choices. She often opts for figure-hugging silhouettes that highlight her curves, in combination with bold colors and delicate fabrics. Emulating Bellucci's sensuality and confidence can add a touch of allure to your Italian travel wardrobe.
Street Fashion
Italian street style is infamous worldwide for its chic yet effortless ensembles. Milan, in particular, is a hotspot for fashion-forward individuals who showcase their individuality through unique combinations of clothing items. To achieve an authentic Italian street style look, focus on mixing high-end pieces with more casual elements. Pairing a tailored blazer with distressed jeans or sneakers can create a contemporary yet sophisticated outfit that captures the essence of Italian street fashion.
For those seeking a more laid-back approach to their Italian travel outfits, take cues from the relaxed yet stylish looks spotted in coastal cities like Capri or Positano. Lightweight fabrics like linen or cotton in vibrant colors or subtle prints are popular choices. Opt for flowy sundresses, linen trousers, and strappy sandals for an easy-going ensemble that will keep you stylish and comfortable during your Italian adventures.
Italian celebrity style and street fashion are constant sources of inspiration for travelers looking to elevate their outfits. Whether emulating the timeless elegance of iconic celebrities or embracing the contemporary trends of fashion-forward locals, incorporating elements of Italian style into your travel wardrobe will undoubtedly enhance your experience in Italy. Remember to play with different combinations, experimenting with pops of color, textures, and accessories to truly unleash your inner Italian fashionista.
Where to Shop for Italian Fashion
When traveling to Italy, it's essential to immerse yourself in the country's rich fashion culture by exploring local shops and boutiques. Italy is renowned for its luxury fashion brands and exquisite craftsmanship, making it a dream destination for fashion lovers. In this section, we will highlight some of the best cities and hidden gems where you can shop for authentic Italian fashion.
Milan – The Fashion Capital: It would be remiss not to mention Milan as the ultimate shopping destination in Italy. This bustling city is not only home to some of the world's most prestigious designers but also boasts numerous high-end department stores and luxury boutiques. From iconic shopping streets like Via Montenapoleone to legendary concept stores like 10 Corso Como, Milan offers an unparalleled shopping experience for those seeking cutting-edge fashion and design.
Florence – A Haven for Artisans: Florence is synonymous with craftsmanship and quality in the fashion world. It is known for its leather goods, including handbags, shoes, and belts. Take a stroll down Ponte Vecchio and explore its charming artisan workshops, where you'll find beautiful handmade products that marry traditional techniques with contemporary styles. Additionally, visit the Mercato Centrale Firenze or San Lorenzo Market for a delightful selection of leather garments at affordable prices.
Rome – Historical Elegance Meets Modern Chic: In Rome, history intertwines seamlessly with contemporary fashion trends. The Spanish Steps area is a must-visit for luxury shopping enthusiasts, offering iconic designer flagship stores such as Bulgari, Fendi, and Valentino. For a more eclectic experience, head to Via del Governo Vecchio near Piazza Navona. This vibrant neighborhood is packed with vintage boutiques and emerging designer shops where you can find unique pieces that exude retro charm.
Naples – Uncovering Hidden Gems: While often overshadowed by other Italian cities when it comes to fashion, Naples has its own distinct style that is worth exploring. The Spaccanapoli neighborhood is known for its narrow streets lined with artisanal workshops and local boutiques.
Here, you can discover one-of-a-kind garments made by Neapolitan tailors renowned for their impeccable craftsmanship. Don't miss Via San Gregorio Armeno, famous for its intricate handmade nativity scenes and small shops offering bespoke Italian shoes.
Florence – A Haven for Artisans: Florence is synonymous with craftsmanship and quality in the fashion world. It is known for its leather goods, including handbags, shoes, and belts. Take a stroll down Ponte Vecchio and explore its charming artisan workshops, where you'll find beautiful handmade products that marry traditional techniques with contemporary styles. Additionally, visit the Mercato Centrale Firenze or San Lorenzo Market for a delightful selection of leather garments at affordable prices.
In addition to these cities, don't hesitate to venture off the beaten path and discover hidden gems throughout Italy. Places like Bologna's historic Quadrilatero district, Turin's elegant Via Roma, or the coastal town of Positano offer unique shopping experiences that showcase local talent and craftsmanship.
Whether you're searching for high-end designer pieces or authentic local brands, Italy offers a myriad of options for fashion enthusiasts. Remember to take your time to explore different areas and embrace the spirit of Italian fashion as you browse through the country's most fashionable cities and uncover hidden treasures along the way. Happy shopping.
Conclusion
In conclusion, Italian travel outfits are not merely a matter of dressing appropriately for the weather or adhering to certain fashion trends. They represent an opportunity for travelers to immerse themselves in the rich culture and history of Italy, while also expressing their own individual style. By exploring Italian fashion, understanding the diverse climate of different regions, and packing efficiently with versatile pieces, travelers can create stylish and functional outfits that capture the essence of Italian style.
When it comes to dressing for Italy, it is important to embrace timeless classics like tailored blazers, well-fitted trousers, and elegant dresses. These fashion staples not only exude sophistication but also offer versatility that can effortlessly transition from day to night.
Accessories play a crucial role in elevating travel outfits, allowing individuals to add personal touches and showcase their unique style. From statement sunglasses to bold scarves and beautiful jewelry pieces, accessories provide endless possibilities for enhancing an Italian-inspired ensemble.
To truly unleash your inner Italian fashionista, it is vital to respect local customs and dress codes. Understanding the cultural sensitivity surrounding attire ensures that you blend seamlessly with locals while still expressing your personal style.
Whether drawing inspiration from celebrity fashion or exploring hidden gems for authentic shopping experiences, embracing Italian travel outfits allows you to tap into a world of beauty and style. So as you embark on your next adventure in Italy, remember to unleash your inner Italian fashionista and let your outfits tell a story steeped in history and elegance.
Frequently Asked Questions
How should tourists dress in Italy?
When visiting Italy, it's important for tourists to dress appropriately to fit in with the local culture and customs. Italians tend to have a sophisticated sense of style, so it's recommended to choose attire that is fashionable and polished. A classic, yet comfortable wardrobe consisting of well-fitted clothing, such as tailored trousers or skirts paired with blouses or button-up shirts, is suitable for both men and women.
It is also advisable to avoid casual or athletic wear unless engaging in specific activities such as hiking or other outdoor adventures. Additionally, it's essential to remember modesty when dressing for religious sites or museums by covering shoulders and knees.
What to wear on a plane to Italy?
When flying to Italy, comfort should be a priority without sacrificing style entirely. Opting for breathable fabrics and loose-fitting clothing can help ensure a pleasant journey. Wearing layers is essential, as airplane temperatures can vary considerably.
Start with a comfortable pair of pants or leggings paired with a soft jersey or lightweight sweater. For footwear, slip-on shoes are convenient during security checks and provide ease during long flights while still bringing along a more stylish pair that can be worn upon arrival in Italy. Don't forget about accessories like a scarf or cardigan that can add both warmth and flair throughout your flight.
How to pack for 7 days in Italy?
Packing efficiently for a 7-day trip to Italy requires careful planning and consideration of the activities you'll be participating in throughout your stay. Begin by selecting versatile pieces that can easily mix and match together to create multiple outfits without taking up excessive suitcase space. A combination of basics like neutral-colored bottoms (such as jeans, trousers or skirts) along with various tops (e.g., blouses, shirts or t-shirts) works well during city exploration days. Additionally, packing two pairs of comfortable shoes suitable for walking is advisable – one pair for daytime activities and another slightly dressier option for evenings out at restaurants or entertainment venues.
Remember to pack toiletries in travel-sized containers and pack enough underwear and socks for the duration of your trip. Layering pieces like a lightweight jacket or cardigan are also useful for adapting to changing weather conditions. Lastly, make sure to check the weather forecast for your specific destinations in Italy to ensure you're prepared with appropriate outerwear or accessories like sunglasses and hats.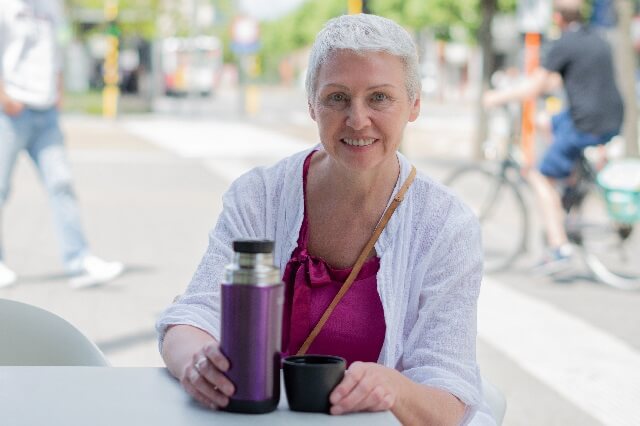 I'm a passionate traveler, writer, and Italophile. My fascination with Italy's history, art, and culture has led me on countless adventures across the Italian landscape. Through "I Live Italy," I share my love for this extraordinary country and aims to inspire others to explore its boundless beauty.