Finding out that Italy has lots in store for tourists could drain you of myriads of destination choices, chancing upon an Italy travel guide might be of best help to maximize your on-the-road experience. The favorite Italy travel guide destination recommendations to explore are Bologna, Capri, Florence, Genoa, Lake Como, Milan, Naples, Padua, Palermo, Peruvia, Pisa, Portofino, Ravenna, Rome, Sorrento, Trento, Turin, and, Venice.
[wp_ad_camp_2]
Going these places though may require actual personal escorts. An Italy travel guide may especially help in finding special places, activities, and events for particular travelers, hence making a customized trip for different personalities while catching all the trends that may slip in time. In planning your tour itinerary, knowledgeable Italy travel guides are just the expert seekers for all the best that you can get from Italy, making your vacation all worth it. The companion of an Italy travel guide may just especially fashion a personal meaning to the solitary traveler.
Sample Italy Travel Guide Itinerary:
Two weeks may not be enough to see the sights of all of Italy. Yet believe it or not it could only take fourteen days of strolling in glorious Rome, an inexpensive one-week countryside-villa lease in Tuscany and Umbria, and a culmination in a passionate Venice stay.
As your plane arrives in the grandeur of Rome, you might find it convenient to rent (at least for three-days) a small hotel or a bed-and-breakfast inn that is accessible to public transportation. Daphne Inn especially provides personal services to tourists. Tours in Rome may have varying costs so having a trusted English-speaking guide may be helpful in mapping out your days, making restaurant recommendations, and even providing you a cell phone so you can call them if you get lost or need advice. On your first-day in Rome, you can just wander on sites near your hotel to shake-off the plane lag and get an overview of Rome. You can also board Bus#110, the tourist circuit, at the Termini Station. Your second-day must be spent in touring the Ancient Archeological sites of Rome, and on the third-day, take time to see the Piazza Navona, Campo de Fiori, Pantheon, Trevi fountain, and Spanish steps, and visiting museums all for free, then visit Trestevere, the Jewish quarter, and the Testaccio, where you can dine on real Roman food. Planning a fourth day to visit theVatican, St.Peter's Square, Sistine Chapel, and the Castel Saint Angelo is also worthwhile. If you want to see the Pope, it is advisable to get advance passes for the Wednesdays-visit. The fifth-day stay must be spent at a rented vacation country house in Tuscany or Umbria to visit great renaissance and medieval towns, drive through beautiful countryside, and experience Italian life as more than just a tourist in a hotel, shopping at Italian farmers' markets and specialty food shops and eating where the locals do, and spending more time relaxing while sparing some extra cash. You'd have to arrange with your land-lady though a few months before you want to go so you can choose a lovely house in a small village, such as Panicale in Umbria, or out in the countryside in an Agriturismo, or even in a castle, such as Castello Ripa d'Orcia near Pienza. Most house rentals run from Saturday afternoon to the following Saturday morning. Since Italian shops are generally closed on Sundays, you will want to do a little shopping when you arrive, you will at least want bottles of water and quality Italian wine. Tuscany and Umbria are fairly compact, so you will be able to visit a number of places easily by picking up your rental car (which you have also pre-arranged). However, if you want to visit Florence or other larger cities, save yourself some hassle by driving to a nearby train station and taking the train. Popular Tuscan destinations include Sienna, Pisa, San Gimignano, the walled city of Lucca, the wine towns of Montepulciano and Monalcino, the Chianti wine region, and Cortona. In Umbria, you can visit Assisi, Perugia, Orvieto, and other medieval hill towns like Lake Trasimeno. You'd then meet up again with your Italy travel guide in Venice where you can easily get around by walking or sailing on a vaporetto. You'll want to visit San Marco square, the Rialto Bridge, the Grand Canal, and some museums, or get away to the back streets for a real feel of Venetian life, then barhop and order some cicchetti (little Venetian snacks) and a glass of wine. You can now Rome satisfied, or take the train to Milan.
As a tourist, you might want to find the best Italy travel guide to take on your voyage to Italy. Aside from tourism offices, you might find embassy and consulate addresses in US, Canada, and Italy, helpful for finding additional Italy travel guide assistance.
[wp_ad_camp_4]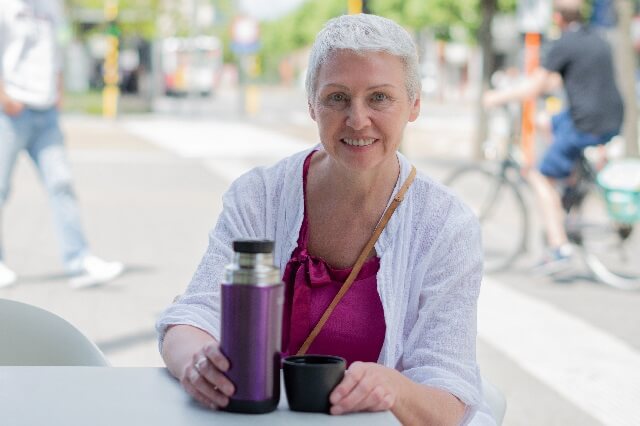 I'm a passionate traveler, writer, and Italophile. My fascination with Italy's history, art, and culture has led me on countless adventures across the Italian landscape. Through "I Live Italy," I share my love for this extraordinary country and aims to inspire others to explore its boundless beauty.