Italy Travel in September is a wonderful opportunity to explore the beauty and charm of this iconic country. With its rich history, delicious cuisine, and stunning landscapes, Italy has long been a favorite destination for travelers from around the world.
And what better time to visit than in September? In this article, we will delve into why September is the perfect time to travel to Italy, from the pleasant weather and fewer crowds to the abundance of authentic Italian experiences and hidden gems waiting to be discovered.
One of the main reasons why September is such an ideal month for traveling to Italy is the weather. The summer heat begins to subside, giving way to more comfortable temperatures that are perfect for exploring cities, towns, and countryside alike.
Whether you're strolling through ancient ruins in Rome or sipping wine in Tuscany's rolling hills, you'll be able to enjoy your adventures without feeling overwhelmed by scorching heat or excessive humidity. This pleasant weather also means that attractions are generally less crowded than during the peak summer months, allowing you more time and space to fully immerse yourself in Italy's treasures.
When packing for your Italy trip in September, it's important to consider both comfort and style. As temperatures can still be warm during the day but cool down in the evenings, layering your clothing is essential.
It's also worth noting that Italians tend to dress well and take pride in their appearance, so make sure to bring some stylish outfits for your evenings out. Additionally, it's always a good idea to pack comfortable walking shoes as you'll likely be doing a lot of exploring on foot.
As you can see, there are plenty of reasons why September is an excellent time for traveling to Italy. From ideal weather conditions and fewer crowds at popular attractions to opportunities for unique cultural experiences and discovering hidden gems off-the-beaten-path, choosing September as your travel month ensures a memorable adventure like no other. So start planning your trip, pack your bags, and get ready to fall in love with Italy all over again.
Weather in September
September is a wonderful time to visit Italy, as the weather is generally pleasant and the tourist crowds start to thin out. With summer winding down, September offers comfortable temperatures and plenty of opportunities to explore the country's famous attractions without the hordes of tourists. Here is a guide to the weather in September and how it affects your travel plans.
Mild Temperatures
In September, Italy experiences mild temperatures that are perfect for outdoor activities and sightseeing. While southern regions like Sicily and Puglia tend to be warmer with average highs around 25-28°C (77-82°F), northern regions such as Tuscany and Lombardy have slightly cooler temperatures ranging from 20-24°C (68-75°F). The pleasant climate allows visitors to comfortably explore historical sites, stroll through charming streets, or relax at outdoor cafes.
Less Crowded Attractions
One of the biggest advantages of traveling to Italy in September is the decreased number of tourists. As families return home after summer vacation and students go back to school, popular tourist destinations are much less crowded compared to July and August.
This means shorter wait times at attractions like the Colosseum in Rome or the canals in Venice. Visitors can also enjoy more intimate experiences by mingling with locals at restaurants and participating in cultural events that are not overwhelmed by large crowds.
Planning Your Itinerary
With pleasant temperatures and fewer crowds, September opens up many possibilities for exploring different parts of Italy. Whether you're interested in visiting iconic cities like Rome, Florence, or Venice or discovering hidden gems off the beaten path, you'll have more flexibility when planning your itinerary. Consider combining both well-known destinations with lesser-known towns or villages for a diverse experience. This way, you can immerse yourself in Italy's vibrant culture while avoiding overcrowded areas.
Overall, September offers an ideal weather and crowd situation for traveling to Italy. From exploring historical landmarks and enjoying outdoor activities to indulging in authentic Italian experiences, a trip to Italy in September promises a memorable and enjoyable adventure.
Packing essentials for your Italy trip in September
When packing for your Italy trip in September, it's important to consider the weather and the type of activities you'll be doing. Here is a list of essential items to pack for your trip:
Lightweight clothing: September in Italy can still be quite warm, especially in southern parts of the country. Pack lightweight and breathable clothing, such as shorts, t-shirts, sundresses, and skirts. It's also a good idea to bring a few long-sleeved shirts or light sweaters for cooler evenings.
Comfortable walking shoes: Italy is known for its beautiful cobblestone streets and historic sites that require a lot of walking. Make sure to pack comfortable shoes with good support, such as sneakers or walking sandals.
Modest attire for visiting religious sites: When visiting churches or other religious sites in Italy, it's important to dress modestly. Carry a shawl or lightweight scarf to cover your shoulders if needed.
Rain gear: While September is generally a dry month in Italy, there is still a chance of rain showers. Pack a lightweight waterproof jacket or an umbrella just in case.
Travel adapter: The electrical outlets in Italy are type F (two round pins) so make sure to bring a travel adapter if your electronics have different plug types.
Day backpack: A small day backpack will come in handy for carrying essentials during day trips and city explorations.
As for what to leave behind when packing for your Italy trip in September:
Heavy winter clothing: While the temperatures might start cooling down slightly towards the end of the month, it's unlikely that you'll need heavy winter coats or thick sweaters during your trip.
Formal attire: Unless you have specific plans that require formal wear, there's no need to pack fancy dresses or suits. Stick with casual yet stylish clothing options instead.
Beach gear: While some coastal regions might still have pleasant beach weather in September, most tourists don't prioritize beach days during this time. It's best to leave your beach gear at home unless you're planning a seaside vacation.
By following these packing essentials and leaving behind unnecessary items, you'll be well-prepared for your Italy trip in September while keeping your luggage lightweight and manageable.
Must-visit destinations in Italy during September
Italy is a country rich in cultural heritage and natural beauty, offering an array of must-visit destinations for travelers. In September, the weather is ideal for exploring both the captivating cities and the serene countryside. Whether you're seeking historical sites, picturesque landscapes, or delicious cuisine, Italy has something to offer every type of traveler.
The Captivating Cities
Italy is home to some of the most famous cities in the world, each with its own unique charm and attractions. Rome, the eternal city, is a must-visit destination for history enthusiasts. The iconic Colosseum, Vatican City, and Trevi Fountain are just a few of the many landmarks that await you in Rome.
Florence, known as the birthplace of the Renaissance, offers a wealth of art and architecture. Don't miss the opportunity to see Michelangelo's David at the Galleria dell'Accademia or explore the stunning Uffizi Gallery.
Venice is another enchanting city that should be on your itinerary. Known for its canals and gondolas, this floating city never fails to capture visitors' hearts. Take a romantic gondola ride along the Grand Canal or visit St. Mark's Square with its magnificent basilica and iconic bell tower.
The Serene Countryside
If you're yearning for a break from city life, Italy's countryside offers tranquility and breathtaking views. Tuscany is renowned for its rolling hills adorned with vineyards and cypress trees. Rent a car and drive through this picturesque region to discover charming medieval villages like San Gimignano or Montepulciano.
The Amalfi Coast is another splendid destination known for its dramatic cliffs and colorful coastal towns. Positano with its pastel-colored houses clinging to the cliffside is particularly enchanting. Explore hidden coves by boat or indulge in fresh seafood dishes while enjoying panoramic ocean views.
For those seeking a more off-the-beaten-path experience, head to the region of Puglia in Southern Italy. This hidden gem is known for its whitewashed villages, ancient olive groves, and crystal-clear waters. Enjoy the tranquil beauty of the countryside while sampling local cuisine and wines.
Italy's must-visit destinations in September offer a combination of history, culture, and natural beauty. Whether you're exploring captivating cities like Rome and Florence or immersing yourself in the serene countryside of Tuscany or Puglia, September provides the perfect opportunity to discover all that this stunning country has to offer.
Authentic Italian experiences in September
Italy is renowned not only for its stunning landscapes and historical landmarks but also for its rich cultural heritage. One of the best ways to immerse yourself in the authentic Italian experience is by embracing the local festivals, food, and cultural events that take place throughout September.
One of the most popular festivals in Italy during September is the renowned Venice Film Festival. This prestigious event showcases a wide array of international films and draws top filmmakers, actors, and industry professionals to the picturesque city of Venice. Visitors have the chance to attend film screenings, premieres, and exciting events while exploring the romantic canals and historic architecture of this iconic city.
Food lovers will be delighted to discover that September is also harvest season in Italy, offering an abundance of fresh and delicious produce. The country celebrates this bountiful time with various food festivals known as "sagre". These festivals are dedicated to specific local products such as truffles, grapes, olives, or mushrooms. Visitors can indulge in gastronomic delights, taste traditional dishes made from seasonal ingredients, and even participate in cooking workshops or wine tastings.
Culture enthusiasts are in for a treat during September as Italy hosts numerous cultural events showcasing its rich artistic history. For example, Florence's Open Doors Weekend allows visitors free access to many museums and historical sites that are usually ticketed. This gives you a unique opportunity to explore famous attractions such as the Uffizi Gallery or Galleria dell'Accademia without breaking your budget.
To make the most of these authentic Italian experiences in September, here are some suggestions:
Research local festivals happening during your travel dates.
Visit traditional markets where you can taste fresh produce.
Participate in cooking classes or food tours to learn more about Italian cuisine.
Check out museum websites for special events or exhibitions taking place during your visit.
By embracing these local festivals, food experiences, and cultural events, you can truly immerse yourself in the heart and soul of Italy during your September trip. Don't miss out on the opportunity to create lasting memories and gain a deeper understanding of Italian traditions and customs.
Hidden gems off the beaten path
Italy is renowned for its picturesque cities and famous landmarks, but it also offers a wealth of hidden gems that are often overlooked by tourists. In September, when the crowds begin to thin out, it's the perfect time to explore these lesser-known towns and villages that offer a glimpse into the authentic Italian lifestyle. From charming hilltop towns to coastal villages, there are plenty of off-the-beaten-path destinations waiting to be discovered.
Charming Hilltop Towns
One of the best ways to experience the beauty and charm of Italy is by visiting its hilltop towns. These small towns perched on hillside locations offer breathtaking panoramic views, narrow cobblestone streets, and medieval architecture. San Gimignano, located in the heart of Tuscany, is one such town that transports visitors back in time with its well-preserved towers and charming squares.
Another hidden gem worth exploring is Civita di Bagnoregio. Known as the "dying town," this ancient village sits atop a plateau surrounded by immense valleys and can only be reached through a pedestrian bridge. With its scenic beauty and isolation from modern development, Civita di Bagnoregio truly feels like stepping into another world.
Coastal Villages
Italy's coastline is dotted with stunning villages often overshadowed by more popular beach destinations. Portovenere, located in Liguria just outside the famous Cinque Terre region, is a vibrant fishing village with colorful houses clinging to cliffs overlooking the sea. It offers a quieter alternative for those looking to escape the crowds while still enjoying beautiful coastal scenery.
For those seeking tranquility amidst nature, Santa Maria di Leuca in Puglia is an ideal choice. Situated at the southernmost tip of Italy's heel, this village boasts crystal-clear turquoise waters framed by rocky cliffs lined with century-old villas. September provides favorable weather for swimming and enjoying the serene beaches before the tourist season comes to a close.
Off-the-Beaten-Path Experiences
In addition to picturesque towns, Italy also offers unique experiences in lesser-known destinations. The region of Umbria, often referred to as the "Green Heart of Italy," is home to enchanting villages such as Orvieto and Spoleto. These towns are rich in history, art, and local traditions, providing a truly immersive experience.
For wine enthusiasts, the region of Piedmont offers hidden gems like Alba and Asti. Known for their exquisite wines such as Barolo and Barbera d'Asti, these small towns boast vineyards that produce some of Italy's finest wines. September is an ideal time to visit as it coincides with the grape harvest season when the countryside comes alive with festivals celebrating this ancient tradition.
Exploring these hidden gems off the beaten path allows travelers to experience a more authentic side of Italy while avoiding large crowds. September provides favorable weather conditions for exploring these picturesque towns and villages at a leisurely pace, making it an ideal time to venture beyond the well-known cities and discover Italy's hidden treasures.
Outdoor activities in September
Italy is known for its stunning landscapes, and September provides the perfect opportunity to explore these outdoor wonders through various activities such as hiking, biking, and more. The pleasant temperatures during this time of year make it ideal to indulge in these outdoor adventures.
One popular activity in Italy during September is hiking. With its diverse terrain, the country offers a multitude of breathtaking hiking trails that cater to all levels of experience. From the famous Cinque Terre trails along the Ligurian Coast to the challenging paths of the Dolomites in northeastern Italy, hikers can immerse themselves in nature's beauty while enjoying panoramic views of mountains, lakes, and coastal cliffs.
If biking is more your style, Italy offers numerous routes that are perfect for exploring on two wheels. The country's mild weather in September allows cyclists to enjoy their rides without extreme heat or cold. Tuscany's rolling hills provide a picturesque backdrop for leisurely bike rides through vineyards and charming towns. For those seeking a more challenging adventure, cycling through the mountainous landscapes of Northern Italy or along the Amalfi Coast will provide an exhilarating experience.
Aside from hiking and biking, September also provides opportunities for other outdoor activities such as kayaking, sailing, and even hot air ballooning. These activities allow travelers to experience Italy's stunning landscapes from unique perspectives while immersing themselves in the tranquility of nature.
| Activity | Destination | Description |
| --- | --- | --- |
| Hiking | Cinque Terre | Explore the scenic trails connecting five picturesque coastal villages. |
| Biking | Tuscany | Pedal through rolling hills, vineyards, and medieval towns. |
| Kayaking | Lake Como | Enjoy a peaceful kayak ride on the pristine waters of Italy's most renowned lake. |
No matter which outdoor activity you choose, September in Italy offers the perfect weather and landscapes to make your adventures memorable. Whether it's immersing yourself in hiking trails, exploring picturesque villages on a bike, or indulging in other outdoor pursuits such as kayaking or sailing, you'll be rewarded with unforgettable experiences and breathtaking scenery.
Sample itinerary for a memorable Italy trip in September
Exploring multiple regions in Italy during September allows travelers to experience the diverse beauty and rich culture that the country has to offer. With pleasant temperatures and fewer crowds, it is an ideal time to embark on a memorable Italy trip. Here is a sample itinerary to help you plan your adventure:
Start your journey in Rome: Begin your trip in the vibrant capital city of Italy. Explore iconic landmarks such as the Colosseum, Vatican City, and Trevi Fountain. Immerse yourself in the romantic streets of Trastevere and indulge in authentic Italian cuisine at local trattorias.
Head to Tuscany: From Rome, make your way to Tuscany, known for its rolling hills, vineyards, and medieval towns. Spend a few days exploring Florence, the birthplace of the Renaissance, where you can visit world-renowned museums like the Uffizi Gallery and admire architectural marvels like Brunelleschi's Dome.
Discover Cinque Terre: Continue your journey north to the picturesque coastal region of Cinque Terre. This collection of five colorful fishing villages perched on cliffs is a UNESCO World Heritage Site. Hike along scenic trails that connect each village or take a boat ride to appreciate the stunning views of the Mediterranean Sea.
Traverse Venice: No trip to Italy would be complete without visiting Venice. Fall in love with this unique city built on water as you glide along its enchanting canals on a gondola ride. Explore St Mark's Square, admire exquisite Venetian architecture, and savor traditional Venetian cuisine.
End in Amalfi Coast: Finish your Italy trip by indulging in the beauty of Amalfi Coast's rugged cliffs and sparkling turquoise waters. Visit charming towns like Positano and Ravello, or take a boat excursion to explore hidden coves and secluded beaches.
Remember to allocate enough time for each destination, as each region offers its own distinct charm and attractions. It is also worth considering the option of renting a car or utilizing Italy's efficient train system for easy travel between regions.
Traveling through multiple regions in Italy in September allows you to witness the country's breathtaking landscapes, UNESCO World Heritage Sites, and vibrant cities, creating memories that will last a lifetime.
Tips for saving money on your Italy trip in September
Italy is a popular travel destination, especially in September when the weather is pleasant and attractions are less crowded. However, traveling to Italy can be expensive, so it's important to find ways to save money on your trip. Here are some tips for saving money on your Italy trip in September, including budget-friendly accommodation and dining options.
Accommodation: One way to save money on accommodation in Italy is by staying in budget-friendly options such as hostels or guesthouses. These types of accommodations are often cheaper than hotels and still provide a comfortable place to stay. Additionally, consider booking your accommodations well in advance to take advantage of early bird discounts or special offers.
Dining: Italy is known for its delicious cuisine, but eating out at restaurants every day can quickly add up. To save money on dining, consider exploring local markets and grocery stores where you can buy fresh ingredients to make your own meals or have a picnic in one of Italy's beautiful parks or gardens.
Another tip is to eat like a local by opting for smaller trattorias or pizzerias instead of fancy restaurants that cater more towards tourists.
Transportation: Transportation costs can also be a significant portion of your travel expenses in Italy. To save money, consider using public transportation such as buses or trains instead of taxis or private transfers. Italy has an extensive train network that connects major cities and towns, making it a convenient and cost-effective option for getting around.
Activities and attractions: While it's tempting to visit all the famous tourist attractions in Italy, keep in mind that entrance fees can add up quickly. Consider prioritizing the must-visit destinations mentioned earlier in this article and be selective about the attractions you choose to visit. Additionally, look out for free or discounted days at museums and cultural sites.
| Accommodation Option | Average Cost per Night |
| --- | --- |
| Hostel | $20 – $50 |
| Guesthouse | $40 – $80 |
| Budget Hotel | $70 – $120 |
By following these tips and being mindful of your spending, you can enjoy a memorable trip to Italy in September without breaking the bank. Saving money on your accommodation and dining options will allow you to allocate more of your budget towards experiencing the culture, history, and beauty that Italy has to offer.
Safety precautions to consider during your Italy trip in September
September is a wonderful time to travel to Italy, with pleasant temperatures and less crowded attractions. However, it's important to take certain safety precautions to ensure a worry-free vacation. Here are some insider tips to keep in mind during your Italy trip in September:
Be aware of pickpockets: Popular tourist destinations can attract pickpockets, so it's important to stay vigilant and keep an eye on your belongings. Use bags with secure closures and consider using a money belt or hidden pouch for your valuables.
Take care in busy areas: Touristy areas like major cities or popular landmarks can be crowded, especially during peak travel hours. Keep your personal space in mind, be cautious of your surroundings, and avoid overly congested areas if possible.
Be mindful of transportation: Italy has an extensive public transportation system that includes trains, buses, and metros. While generally safe, it's important to exercise caution when using public transportation, especially in crowded places or at night. Keep an eye on your belongings and be wary of any suspicious activity.
Stay informed about local laws and customs: Different regions in Italy may have their own unique laws and cultural norms. Familiarize yourself with the local customs and regulations so that you can respect them during your visit.
Emergency numbers: Save the emergency contact numbers for local authorities such as the police or medical services on your phone or keep them written down somewhere easily accessible.
By following these safety precautions, you can enjoy a worry-free vacation in Italy during September while making the most of all that this beautiful country has to offer.
| Tips | Description |
| --- | --- |
| Be aware of pickpockets | Stay vigilant and keep an eye on your belongings. |
| Take care in busy areas | Avoid overly crowded places and be cautious of your surroundings. |
| Be mindful of transportation | Exercise caution when using public transportation, especially at night. |
| Stay informed about local laws and customs | Familiarize yourself with regional regulations and cultural norms. |
| Emergency numbers | Save the contact numbers for local authorities on your phone or a written note. |
Conclusion
In conclusion, traveling to Italy in September offers a unique and unforgettable experience. The pleasant temperatures and less crowded attractions make it an ideal time to visit. Whether you're exploring captivating cities or relaxing in the serene countryside, there are countless must-visit destinations that showcase the beauty and diversity of Italy.
One of the highlights of traveling to Italy in September is experiencing authentic Italian culture through local festivals, food, and cultural events. This is the perfect opportunity to immerse yourself in the rich traditions and customs of this beautiful country. Additionally, don't miss the opportunity to explore lesser-known but picturesque towns and villages, which offer a glimpse into the quieter side of Italian life.
Outdoor enthusiasts will also find plenty of activities to enjoy in September. From hiking and biking through stunning landscapes to simply strolling along scenic paths, there are endless opportunities to connect with nature in Italy during this time. The breathtaking landscapes will leave you in awe.
To make the most of your trip, consider planning a sample itinerary that allows you to explore multiple regions in one go. This will give you a well-rounded experience and ensure that you don't miss out on any hidden gems along the way. And while traveling on a budget, take advantage of money-saving tips for accommodation and dining options.
So why wait? Plan your own adventure to Italy in September and discover all that this remarkable country has to offer. Whether you're seeking vibrant city life or tranquil countryside retreats, Italy is sure to captivate your heart and leave you with memories that last a lifetime.
Frequently Asked Questions
Is September a good month to go to Italy?
September is indeed a great month to visit Italy. It marks the transition from the hot, crowded summer season to more pleasant temperatures and fewer tourists.
The weather in September is generally warm and sunny, especially in the southern regions like Sicily and Puglia, while the northern parts of the country start experiencing cooler temperatures. This mild weather allows visitors to explore Italy's beautiful cities, charming countryside, and stunning coastline without having to endure excessive heat or extreme cold.
Is it better to visit Italy in September or October?
Both September and October are fantastic months to visit Italy, but each has its own unique advantages. September offers warmer weather overall, making it ideal for outdoor activities like exploring ancient ruins, hiking through picturesque landscapes, or simply enjoying a leisurely stroll along cobblestone streets. Additionally, many local festivals take place across the country during this time of year, providing visitors with an immersive cultural experience.
On the other hand, October brings cooler temperatures and fewer tourists compared to September. This means you can take advantage of lower hotel rates and enjoy popular attractions with smaller crowds. Autumn colors begin to emerge in October as well, creating a scenic backdrop that enhances your travel experience.
Is it cheaper to go to Italy in September?
Generally speaking, traveling to Italy in September tends to be slightly cheaper than during the peak summer season. The prices for flights and accommodations tend to drop as demand decreases after the summer holiday rush. However, keep in mind that specific factors such as major events or festivals can affect prices during this period too.
It's always a good idea to compare prices from different airlines and hotel options well in advance or consider booking your trip as part of a package deal for potential cost savings. In addition to potentially saving on expenses such as airfare and lodging by traveling in September, you may find that some attractions and activities offer offseason discounts as well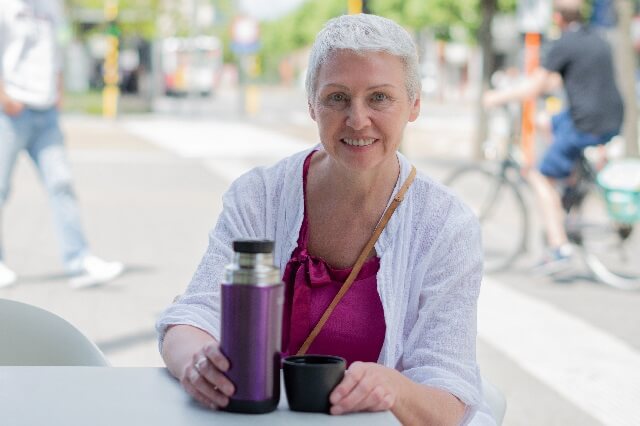 I'm a passionate traveler, writer, and Italophile. My fascination with Italy's history, art, and culture has led me on countless adventures across the Italian landscape. Through "I Live Italy," I share my love for this extraordinary country and aims to inspire others to explore its boundless beauty.