If you're looking for a memorable summer getaway, Italy should be at the top of your list. July 2021 presents a unique opportunity to experience the best that this beautiful country has to offer. From iconic landmarks to cultural festivals, stunning coastlines to gastronomic delights, Italy promises an unforgettable adventure for travelers this July.
Italy in July is a dream come true for anyone seeking to immerse themselves in history, art, and unparalleled beauty. The long hours of daylight and warm weather make it the perfect time to explore its top destinations. Rome, known as the Eternal City, beckons with its ancient ruins like the Colosseum and vibrant events such as outdoor concerts and film screenings.
Florence, birthplace of the Renaissance, invites visitors to marvel at world-renowned masterpieces within its museums and stroll along picturesque streets lined with historic palazzos. Venice enchants with its maze-like canals and bridges, while hosting the prestigious Venice Biennale showcasing contemporary art from around the world. And let's not forget about the Amalfi Coast, where you can bask in the sun on pristine beaches nestled between rugged cliffs.
Throughout Italy in July 2021, numerous festivals and events add even more excitement to your journey. Witness the thrilling Palio di Siena horse race in Siena's historic Piazza del Campo or enjoy world-class jazz performances at Umbria Jazz Festival in Perugia. Attend Lucca Summer Festival featuring renowned international artists or experience opera under the stars at jaw-dropping outdoor venues across Italy. These festivals offer a glimpse into Italian culture and traditions that are not to be missed.
Embark on a culinary adventure during your visit to Italy in July. Indulge in fresh seafood dishes along the coastline or savor seasonal ingredients used in traditional Italian summer recipes. Beat the heat with a visit to gelaterias, where you can discover refreshing gelato flavors crafted with the finest local ingredients. The vibrant and diverse cuisine of Italy will surely leave your taste buds craving for more.
As you plan your trip to Italy in July 2021, it is important to consider practical tips and safety precautions. Be aware of the weather forecast and pack accordingly for hot summer days. To avoid crowds, book accommodations and attractions in advance, especially during popular festivals or events. Familiarize yourself with public transportation options and learn useful phrases to navigate around. Additionally, stay informed about the COVID-19 guidelines and protocols in place to ensure a safe journey.
Italy's Top Destinations in July 2021
When it comes to exploring Italy in July, there are a few destinations that should be at the top of every traveler's list. From historic cities to enchanting coastal towns, these locations offer unique experiences and attractions that make them ideal for a summer getaway.
First on the list is Rome, also known as the Eternal City. In July, Rome comes alive with events and festivals that showcase its rich history and culture. Visitors can explore iconic landmarks such as the Colosseum, Roman Forum, and Vatican City. Additionally, they can enjoy outdoor concerts and theater performances held in picturesque squares and gardens throughout the city.
Next up is Florence, the birthplace of the Renaissance. This charming city offers a unique blend of art, history, and culinary delights. In July, visitors can immerse themselves in world-class museums such as the Uffizi Gallery and admire architectural masterpieces like Brunelleschi's Duomo. They can also indulge in delicious Tuscan cuisine at local trattorias and explore the beautiful Tuscan countryside on day trips from Florence.
Venice is another must-visit destination in Italy during July. Known for its romantic canals and stunning architecture, Venice is truly one-of-a-kind. During this time of year, visitors can attend the Venice Biennale, one of the world's most prestigious art exhibitions held every two years. They can explore art installations from around the globe and experience the magic of this floating city.
Last but not least is the Amalfi Coast, a coastal paradise renowned for its breathtaking beauty. In July, visitors can soak up the sun on pristine beaches or take a boat tour to discover hidden coves and grottoes along the coast. They can also explore vibrant cliffside towns such as Positano and Ravello or hike along scenic trails with panoramic views of the Mediterranean Sea.
Whether you're drawn to the historical sites of Rome, the art and culture of Florence, the charm of Venice, or the natural beauty of the Amalfi Coast, Italy's top destinations in July 2021 offer something for every traveler. From ancient wonders to modern marvels, these places will captivate your heart and create memories that will last a lifetime.
Festivals and Events in Italy during July 2021
Italy is not only known for its stunning landscapes and historical landmarks, but also for its vibrant festivals and events that take place throughout the year. July 2021 is no exception, with a variety of cultural celebrations happening all across the country. From thrilling horse races to world-class jazz performances, there is something for everyone to enjoy during this summer month.
One of the highlights of July in Italy is the Palio di Siena, held in the historic city of Siena. This exhilarating horse race takes place twice a year, on July 2nd and August 16th, in Siena's iconic Piazza del Campo. Spectators can witness the heart-pounding competition as jockeys representing different neighborhoods of Siena race bareback around the square. It's an incredible display of tradition, skill, and community spirit.
If you're a fan of jazz music, then the Umbria Jazz Festival in Perugia is a must-visit event. Held annually in July, this festival attracts world-class musicians from around the globe who perform in various venues across the city. From intimate club concerts to open-air stages, attendees can groove to the smooth sounds of jazz while enjoying Perugia's charming atmosphere.
For those who appreciate live music from different genres, the Lucca Summer Festival offers an unforgettable experience. Taking place in Lucca, a beautiful medieval town in Tuscany, this concert series features renowned international artists performing at historic locations within the city walls. It's a unique opportunity to see your favorite musicians up close while immersing yourself in Lucca's enchanting ambiance.
Opera enthusiasts will be delighted by "Opera under the Stars," a series of performances held in stunning outdoor venues throughout Italy during July. Imagine watching these captivating shows against breathtaking backdrops such as ancient Roman amphitheaters or castle courtyards. Whether you're an opera aficionado or simply interested in experiencing this art form in a spectacular setting, "Opera under the Stars" is an enchanting cultural event not to be missed.
When planning your trip to Italy in July 2021, be sure to include these festivals and events in your itinerary. They will provide you with unique and unforgettable experiences that showcase the country's rich cultural heritage.
Whether you're cheering for jockeys during the Palio di Siena, swaying to jazz music at the Umbria Jazz Festival, rocking out at the Lucca Summer Festival, or being mesmerized by opera performances under the stars, these events will add an extra layer of magic to your summer adventure in Italy.
Best Beaches and Coastal Escapes in Italy
Italy is blessed with stunning coastlines and beautiful beaches that make it a perfect destination for beach lovers. In July 2021, travelers can escape to some of the best beaches and coastal areas in Italy to relax, unwind, and soak up the Mediterranean sun. Whether you're looking for picturesque fishing villages or pristine white sandy beaches, Italy has it all.
One of the must-visit coastal destinations in Italy is Cinque Terre. Situated on the Italian Riviera, Cinque Terre consists of five colorful fishing villages: Monterosso al Mare, Vernazza, Corniglia, Manarola, and Riomaggiore. These UNESCO World Heritage sites are famous for their pastel-colored houses clinging onto cliffs and offer breathtaking views of the turquoise waters. Travelers can explore the scenic coastal trails that connect these villages or take a relaxing boat ride along the coastline.
Sardinia is another idyllic destination for beach enthusiasts in July 2021. With its clear turquoise waters and pristine white sandy beaches, Sardinia attracts visitors from around the world. The Costa Smeralda region is particularly renowned for its luxury resorts and exclusive beaches. However, Sardinia also offers plenty of hidden gems such as Cala Goloritze and Spiaggia di Is Arutas, where visitors can experience untouched natural beauty.
Further south lies Sicily, an island known for its rich history, vibrant culture, and diverse landscapes. Sicily boasts numerous beautiful beaches along its coastline, including Mondello Beach near Palermo and San Vito Lo Capo in Trapani. Visitors can enjoy activities such as swimming in crystal-clear waters or exploring underwater caves while snorkeling or diving.
When visiting these coastal escapes in Italy during July 2021, travelers can expect warm weather and pleasant sea temperatures ranging from 22°C to 26°C (72°F to 79°F), making it ideal for swimming and sunbathing. It is important to note that popular beaches can get crowded during this peak season, so it is advisable to arrive early or consider visiting smaller, lesser-known beaches for a more secluded experience.
Dining Delights in Italy during July
Italy is renowned for its delicious cuisine, and dining in Italy during July is a culinary delight. The summer season brings an abundance of fresh ingredients and flavors that are unique to this time of year. From the coastal regions to the inland cities, there are numerous dining experiences that should not be missed.
Along the Italian coastline, seafood lovers will be in heaven. July is the perfect time to indulge in dishes showcasing the freshest catches from the Mediterranean Sea. From grilled fish to pasta with clams, you can savor the taste of the sea while enjoying ocean views at beachfront restaurants. Popular coastal destinations such as Amalfi, Cinque Terre, and Sicily offer an array of seafood specialties that will tantalize your taste buds.
In addition to seafood, July also presents an opportunity to savor seasonal ingredients used in traditional Italian summer recipes. These dishes highlight the bountiful produce available during this time of year.
From ripe tomatoes and fragrant basil in Caprese salad to zucchini flowers stuffed with ricotta cheese, each bite will transport you to the heart of Italian culinary traditions. Farmers' markets throughout Italy are brimming with colorful fruits and vegetables, offering a chance to taste local flavors directly from the source.
No trip to Italy would be complete without indulging in gelato, especially during summertime. The hot weather calls for a refreshing treat, and gelaterias across Italy offer a wide variety of flavors that capture the essence of summer.
From classic choices like Stracciatella and Pistachio to unique creations like Watermelon and Mango Sorbetto, there is something to satisfy every palate. Whether enjoyed on a leisurely stroll through historic streets or while sitting at a sunny piazza, gelato is a must-have experience when dining in Italy during July.
Tips for Traveling to Italy in July 2021
Weather and Clothing Recommendations
When traveling to Italy in July 2021, it's important to prepare for the summer season and pack accordingly. The weather in Italy during this time of year is generally hot and sunny, with temperatures ranging from the mid-70s°F (mid-20s°C) up to the mid-90s°F (mid-30s°C), depending on the region.
It is recommended to pack lightweight and breathable clothing such as shorts, dresses, t-shirts, and sandals. Don't forget to bring a hat, sunglasses, and sunscreen to protect yourself from the sun's rays.
While Italy is generally known for its fashion-forward culture, it's important to prioritize comfort when exploring during the summer months. Opt for loose-fitting and moisture-wicking fabrics that will keep you cool throughout your adventures. Remember to also bring a light jacket or sweater for cooler evenings or if you plan on visiting higher altitude destinations like Florence or Venice.
Booking Accommodations and Attractions in Advance
July is peak tourist season in Italy, so it's highly recommended to book accommodations and attractions well in advance. This will help ensure availability during your desired travel dates and allow you to avoid long lines at popular sites. Consider staying centrally located in major cities like Rome or Florence to easily access attractions and public transportation.
For attractions such as museums, galleries, or historical sites, purchasing tickets online before your trip can save you time waiting in line. Many popular tourist destinations offer timed entry tickets, which allow you to skip the queue entirely or minimize waiting times. By planning ahead and securing reservations for accommodation and attractions prior to your arrival, you can maximize your time exploring Italy without unnecessary stress.
Navigating Public Transportation and Useful Phrases
Italy has an extensive public transportation system that includes trains, buses, trams, metro systems, and boats. Traveling by train is one of the most convenient and efficient ways to get around the country, with frequent services connecting major cities and towns. Consider purchasing a regional or national rail pass depending on your travel plans to save money and have flexibility in your itinerary.
If you prefer to take buses, be sure to check the schedules in advance as they may vary during the summer months. Familiarize yourself with the local transportation apps or websites for up-to-date information. It is also helpful to learn some basic Italian phrases for navigating public transportation, ordering food, and asking for directions. Locals appreciate when visitors make an effort to speak their language, even if it's just a few words.
By following these tips for traveling to Italy in July 2021, you can ensure a smooth and enjoyable trip while making the most of your time exploring the beautiful landmarks, delicious cuisine, and vibrant culture that Italy has to offer.
Safety Precautions for Traveling in Italy during July 2021
Italy, like many other countries, has implemented safety precautions and guidelines to ensure the well-being of travelers amid the ongoing COVID-19 pandemic. As you plan your trip to Italy in July 2021, it is important to familiarize yourself with these measures and take necessary steps to have a safe and worry-free experience.
COVID-19 Guidelines and Protocols
One of the primary precautions in place is the requirement to wear face masks in most public indoor spaces, as well as certain outdoor areas where social distancing may be challenging. It is advisable to carry an ample supply of masks for your trip. Additionally, frequent hand washing or use of hand sanitizer should be practiced throughout your time in Italy.
Health and Safety Tips
In order to stay healthy during your travels, it is recommended to maintain good personal hygiene habits such as regular hand washing, avoid touching your face, and practicing respiratory etiquette by covering coughs and sneezes with a tissue or elbow. If you start experiencing any symptoms related to COVID-19 during your trip, it is crucial to seek medical assistance and follow local health protocols.
Trip Planning Considerations
Before embarking on your journey, it is essential to check the entry requirements for Italy at that particular time. Make sure to stay informed about travel advisories and restrictions that may affect your visit. Booking accommodations and attractions in advance can help secure availability while also minimizing contact with others. Consider opting for digital tickets or contactless payment methods whenever possible.
As regulations can change quickly due to the ever-evolving nature of the pandemic, it is advisable to stay updated with official sources such as the Italian Ministry of Health or local government websites for the latest information regarding travel restrictions, quarantine requirements, testing protocols, and any other specific guidelines that may be in effect during July 2021.
While there might be additional safety precautions and measures in place, adhering to these guidelines will contribute to a safer travel experience in Italy. By being informed, prepared, and responsible travelers, we can ensure the health and well-being of ourselves and others while enjoying the beauty and wonders that Italy has to offer.
Making the Most of Your Italy Travel Experience in July 2021
Traveling to Italy in July 2021 promises to be a truly unforgettable experience. With its rich history, stunning landscapes, and vibrant culture, Italy offers a multitude of unique experiences and attractions that make it an ideal destination for travelers. Whether you're exploring the iconic landmarks and events in Rome, experiencing art and culture in Florence, navigating the enchanting canals of Venice, or soaking up the sun on the Amalfi Coast, there is something for everyone to enjoy.
One of the highlights of visiting Italy in July is the opportunity to immerse yourself in the country's vibrant festival scene. From witnessing the thrilling horse race at Palio di Siena to enjoying world-class jazz performances at Umbria Jazz Festival and attending concert series featuring renowned international artists at Lucca Summer Festival, there is no shortage of cultural celebrations to be experienced.
Additionally, opera enthusiasts can delight in outdoor performances set against breathtaking backdrops across Italy during Opera under the Stars.
Italy's coastal areas also offer a chance for relaxation and exploration. Cinque Terre's picturesque fishing villages and scenic coastal trails provide endless opportunities for hiking and sightseeing. Sardinia's pristine white sandy beaches surrounded by turquoise waters offer a paradise-like escape. Meanwhile, Sicily's diverse landscapes and rich history make it a truly unique coastal destination.
When dining in Italy during July, indulge in fresh seafood dishes along the coastline made with seasonal ingredients. Discover gelaterias and savor refreshing gelato flavors to beat the summer heat. The culinary delights of Italy are sure to tantalize your taste buds and provide a taste of authentic Italian cuisine.
To make your trip as smooth as possible, consider booking accommodations and attractions in advance to avoid large crowds. Familiarize yourself with public transportation options to navigate through cities easily. And don't forget to pack weather-appropriate clothing for the summer season.
Lastly, remember to prioritize your safety by adhering to COVID-19 guidelines and protocols in place for travelers. Stay updated on travel restrictions and health advisories. By taking necessary precautions, you can ensure a worry-free trip while making the most of your Italy travel experience in July 2021.
Overall, Italy in July 2021 offers a plethora of opportunities to explore, indulge, and immerse yourself in the country's rich culture and history. Whether you're seeking iconic landmarks, cultural celebrations, coastal escapes, culinary delights, or hidden gems off the beaten path, Italy has it all. So pack your bags, embark on this unforgettable adventure, and make memories that will last a lifetime.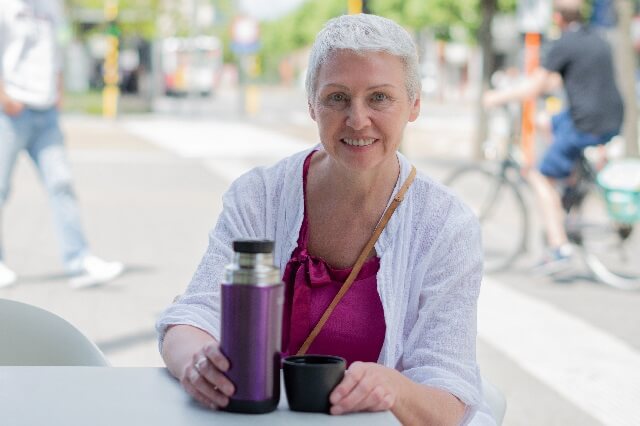 I'm a passionate traveler, writer, and Italophile. My fascination with Italy's history, art, and culture has led me on countless adventures across the Italian landscape. Through "I Live Italy," I share my love for this extraordinary country and aims to inspire others to explore its boundless beauty.