Italy is a country renowned for its rich history, stunning landscapes, and delicious cuisine. With its charming cities, picturesque coastal towns, and idyllic countryside, it's no wonder that Italy has long been a popular travel destination. However, when it comes to planning a trip to this Mediterranean gem, timing can be crucial. In particular, the question of whether it is advisable to travel to Italy in July often arises.
July holds a special allure for travelers considering a visit to Italy. The summer month offers an array of attractions and experiences that make it enticing for tourists from all over the world. From soaking up the sun on the Amalfi Coast to exploring ancient ruins in Rome or sipping wine in Tuscany's rolling vineyards, there is certainly no shortage of adventures to be had.
But behind the beauty lies the concern: Is it a good idea to travel to Italy in July? This article aims to provide insights into this question by examining various aspects such as weather conditions, festivals and events, tourist crowds, flight and accommodation options, popular tourist destinations, local perspectives, safety considerations, as well as hidden gems and offbeat experiences.
By delving into these topics, we hope to guide prospective travelers in making an informed decision about visiting Italy during this peak summer month.
The weather forecast
Italy is known for its beautiful weather, and July is no exception. With its Mediterranean climate, Italy experiences warm and sunny weather during this time of year. However, it is important to examine the temperature and climate conditions in different regions of Italy before planning your trip.
Temperature
During July, temperatures in Italy can vary depending on the region. In the northern part of the country, such as Milan or Venice, temperatures typically range from 70°F (21°C) to 85°F (29°C). Central Italy, including popular cities like Rome and Florence, tends to be a bit hotter with temperatures ranging from 75°F (24°C) to 90°F (32°C).
Southern Italy and Sicily experience even higher temperatures with averages ranging from 80°F (27°C) to 95°F (35°C). It is important to pack accordingly and stay hydrated during your visit.
Climate
Apart from temperature, it's also crucial to consider the climate conditions in July. Overall, most areas of Italy experience dry and sunny weather during this month. Rainfall is generally minimal across the country; however, some areas may see occasional thunderstorms or short bursts of rain. Coastal regions benefit from refreshing sea breezes that offer relief from the heat.
It should be noted that high tourism season coincides with July due to summer holidays in many countries around the world. Travelers can expect crowded attractions and longer wait times at popular sights. Additionally, tourist hotspots near coastal areas may get particularly busy due to both international visitors as well as domestic tourists heading for seaside destinations.
Festivals and events
Italy is known for its vibrant festivals and events, and July is no exception. This section will highlight some of the exciting festivities happening across Italy during this month.
The Palio di Siena
One of the most famous events in Italy, the Palio di Siena takes place on July 2nd and August 16th in Siena, Tuscany. This historic horse race dates back to the Middle Ages and attracts thousands of visitors each year. The city comes alive with colorful flags, parades, and traditional costumes as rival neighborhoods compete for glory.
The Umbria Jazz Festival
Held annually in Perugia, Umbria Jazz Festival is a must-attend event for music lovers. Running from mid to late July, this internationally acclaimed festival features performances by renowned jazz artists from around the world. Visitors can enjoy live shows in various venues throughout the city while immersing themselves in a vibrant atmosphere.
The Festa del Redentore
Celebrated on the third Sunday of July in Venice, the Festa del Redentore is a unique experience not to be missed. This religious festival commemorates the end of a devastating plague that struck Venice in the 16th century. Spectacular fireworks light up the sky over St. Mark's Basin, where boats gather to celebrate this centuries-old tradition.
The Arena di Verona Opera Festival
Verona's ancient Roman amphitheater provides a stunning backdrop for one of Italy's most prestigious cultural events – the Arena di Verona Opera Festival. From late June through early September, opera enthusiasts can indulge in world-class performances under the starry night sky. Watching an opera at this historic venue is an unforgettable experience.
Attending these festivals and events can elevate your travel experience in Italy during July, adding a touch of local culture and excitement to your trip. However, it's important to check the specific dates and details of each event before making any travel arrangements, as some may be subject to changes or limitations due to external circumstances.
Exploring the tourist crowds
Italy is one of the most popular tourist destinations in the world, and July is peak season for travel to this beautiful country. One important factor to consider when deciding whether to travel to Italy in July is the level of tourist crowds you can expect during this time.
With its famous historical landmarks, stunning landscapes, and renowned cuisine, it's no surprise that Italy attracts a large number of visitors throughout the year. However, during July, the number of tourists in popular cities and attractions can reach its peak.
When exploring the tourist crowds in Italy during July, it's important to be prepared for potentially crowded attractions and long queues. Famous landmarks such as the Colosseum in Rome or St. Mark's Square in Venice may have a higher number of visitors than usual, making it necessary to plan ahead and book tickets in advance. Similarly, popular museums like the Uffizi Gallery in Florence or the Vatican Museums can have long lines during this time.
To make the most out of your travel experience and minimize the impact of crowds, consider visiting lesser-known destinations or off-peak hours for popular attractions. Exploring charming small towns or hidden gems can provide a more intimate experience and allow you to escape from larger crowds. Additionally, planning your itinerary strategically by visiting popular places early in the morning or later in the evening can help you avoid peak tourist hours.
It's also worth noting that while crowded tourist areas may detract from some aspects of your travel experience, they also contribute to a lively and vibrant atmosphere. The bustling streets of Rome or Florence during July can be exciting and offer unique opportunities for people-watching and immersing yourself in Italian culture.
Overall, while traveling to Italy in July may come with larger tourist crowds compared to other months, it should not deter you from experiencing all that this beautiful country has to offer. With proper planning and flexibility, you can still enjoy a memorable trip without being overwhelmed by crowds.
Flight and accommodation options
Finding reasonable airfares
Traveling to Italy in July means that you will be facing peak season prices for flights. However, there are still ways to find reasonable airfares if you plan ahead and do some research. One tip is to be flexible with your travel dates.
Prices tend to be higher on weekends and around major holidays, so consider flying midweek or during less busy times. Another strategy is to use flight comparison websites, where you can compare prices from different airlines and choose the most affordable option.
It's also worth considering alternative airports when searching for flights to Italy in July. Major cities like Rome, Milan, and Venice often have nearby airports that may offer cheaper fares. Additionally, booking your flight well in advance can sometimes lead to better deals, as airline prices tend to increase closer to the departure date.
If you're a frequent traveler or a member of certain loyalty programs, it's worth checking if any discounts or rewards can be applied to your flight booking. Some airlines offer discounted rates or additional benefits for their loyal customers.
Finding comfortable accommodations
Just like airfares, accommodation prices tend to be higher during peak season in Italy. However, with a little bit of planning and flexibility, you can find comfortable accommodations within your budget.
One option is to book well in advance. Many hotels offer early booking discounts or special rates for guests who book their rooms several months ahead of time. This not only ensures that you secure a good deal but also provides peace of mind knowing that you have a place to stay during the busy summer months.
If you're on a tighter budget or prefer more unique accommodations, consider staying in bed and breakfasts or guesthouses instead of traditional hotels. These options are often more affordable while still offering comfort and local charm.
Another tip is to look outside of major tourist areas for accommodations. Popular cities like Rome or Florence tend to have higher prices, so consider staying in smaller towns or less popular neighborhoods nearby. This can provide a more authentic experience while also saving you some money.
Consider alternative options
If the high prices and crowded tourist areas are a concern, consider alternative options for flights and accommodations. Instead of flying directly into major cities like Rome or Milan, look for flights to smaller airports in other parts of Italy. This could not only save you money but also allow you to explore lesser-known regions of the country.
Similarly, consider staying in vacation rentals or apartments instead of hotels. This gives you the flexibility to cook your own meals and live like a local while often being more cost-effective.
Lastly, consider traveling during shoulder seasons instead. Late spring or early fall can offer milder weather and fewer tourists while still allowing you to experience the beauty of Italy.
Popular tourist destinations
Italy is known for its stunning tourist destinations, and July is a popular time to visit. With its beautiful landscapes, rich history, and vibrant culture, Italy offers a wide range of must-see attractions and cities that are especially enjoyable during this time of year. However, it is important to consider the potential pros and cons of visiting these popular tourist destinations in July.
One of the top attractions in Italy during July is the city of Rome. Known as "The Eternal City," Rome offers iconic sites such as the Colosseum, the Vatican City, and the Trevi Fountain. The city comes alive during July with various outdoor events and festivals, allowing visitors to immerse themselves in the local culture.
However, it's worth noting that Rome can be crowded in July due to the peak tourist season. Visitors should be prepared for long lines at major attractions and crowded streets.
Another popular destination in Italy during July is Florence. This historic city boasts famous landmarks such as the Duomo Cathedral, Uffizi Gallery, and Ponte Vecchio. Florence is known for its art and culture, making it a must-visit for art enthusiasts.
In July, Florence hosts events like the Calcio Storico tournament and several music festivals, providing visitors with unique experiences. However, similar to Rome, Florence can get overcrowded during this time of year. It's advisable to book tickets for museums and attractions in advance to avoid long queues.
When it comes to coastal destinations in Italy during July, one cannot miss the Amalfi Coast. This picturesque region offers breathtaking views of colorful cliffside villages like Positano and Amalfi. Visitors can relax on stunning beaches or explore charming towns along the coast.
July is an ideal time to visit as the weather is warm enough for sunbathing but not scorching hot like August when many locals go on vacation themselves. However, keep in mind that the Amalfi Coast can be quite busy in July, especially with tourists flocking to enjoy the beautiful beaches. Advanced planning and early reservations for accommodations are recommended to secure your spot.
| City/Attraction | Pros | Cons |
| --- | --- | --- |
| Rome | Iconic landmarks, vibrant festivals | Crowded streets, long queues |
| Florence | Historic sites, art and culture events | High tourist crowds, long wait times at attractions |
| Amalfi Coast | Breathtaking views, warm weather | Crowded beaches, difficulty finding accommodations without advance booking |
Overall, visiting popular tourist destinations in Italy during July can be a rewarding experience with proper planning and preparation. Despite the potential challenges of larger crowds and longer wait times, the beauty and cultural richness of these destinations make them worth exploring.
Local insights
Italy is a popular tourist destination throughout the year, and July is no exception. To provide a well-rounded perspective on traveling to Italy in July, it is important to interview locals and gather their insights. Their perspectives can offer valuable information on what to expect during this time of year.
One local interviewee, Maria Rossi from Rome, expresses her thoughts on traveling to Italy in July: "July is undoubtedly a busy month with many tourists flocking to popular cities like Rome, Florence, and Venice. It can be crowded, especially in the most touristy areas. However, if you plan your itinerary carefully and explore less crowded neighborhoods or off-the-beaten-path destinations, you can still have a wonderful experience".
Another local perspective comes from Luca Bianchi in Naples: "July is a great time to visit Italy because there are so many festivals and events taking place. From the famous Siena Palio horse race in Tuscany to the Verona Opera Festival, you will have plenty of opportunities to immerse yourself in Italian culture and traditions. Just keep in mind that these popular events attract large crowds, so it's advisable to book tickets or make reservations well in advance".
To summarize the locals' perspectives, traveling to Italy in July can be both rewarding and challenging. While the high number of tourists may lead to crowded attractions and longer queues at popular sites, there are still opportunities to escape the crowds by exploring lesser-known areas. Additionally, the abundance of festivals and events during this month provides an excellent chance for visitors to engage with Italian culture but requires early planning and booking.
Safety considerations
When planning a trip to Italy in July, it's important to consider any potential safety concerns or precautions that may arise during this peak travel season. While Italy is generally a safe country for tourists, there are some factors to keep in mind to ensure a smooth and secure vacation.
One of the main safety considerations in Italy, especially during peak tourist season, is pickpocketing and petty theft. Tourist hotspots such as crowded markets, train stations, and popular attractions can attract pickpockets who take advantage of distracted tourists. It is advised to stay alert and keep your belongings secure at all times, utilizing anti-theft measures like money belts or hidden pouches.
Another safety concern to be aware of when traveling in July is the possibility of extreme heat. Italy experiences high temperatures during this time of year, particularly in cities such as Rome, Florence, and Venice. It is crucial to stay hydrated by carrying water with you during your sightseeing adventures and taking breaks in shaded areas. Wearing sunscreen, lightweight clothing, and a hat can also help protect you from the sun's rays.
Additionally, it's essential to be cautious when using public transportation in Italy. While trains are generally safe and efficient, it's advisable to be vigilant about your surroundings on buses or metros, especially during rush hours or late at night. Keeping your belongings close to you and avoiding displaying valuable items can minimize the risk of theft.
Lastly, it's always recommended to research any travel advisories or current situations specific to the regions you plan on visiting in Italy. Staying informed about local news and events will ensure that you can make educated decisions regarding your travel plans while minimizing any potential risks.
By keeping these safety considerations in mind when traveling to Italy in July, you can enjoy a worry-free vacation while experiencing all the beauty and charm that the country has to offer. Remembering common-sense precautions will go a long way towards ensuring a safe and memorable trip.
Hidden gems and offbeat experiences
Italy is known for its iconic landmarks and popular tourist destinations, but there are also numerous hidden gems and offbeat experiences that can make your vacation in July truly memorable. These lesser-known spots offer a chance to escape the crowds and indulge in a more intimate exploration of Italy's rich cultural heritage.
One such hidden gem is the village of Matera in southern Italy. Recognized as a UNESCO World Heritage site, this ancient town boasts ancient cave dwellings carved into the rock face. Exploring these unique dwellings gives visitors an insight into the history and daily life of the past. In addition, Matera has gained attention for its role as a filming location, most notably for movies like "The Passion of the Christ" and "Wonder Woman 1984".
For those seeking a beach experience away from the crowded coastal resorts, the island of Elba offers an idyllic retreat. Located off the coast of Tuscany, Elba is known for its crystal-clear waters and rugged coastline. Visitors can explore secluded coves, hike along breathtaking cliffside trails, and visit charming fishing villages. The island also has a fascinating history as it was once home to Napoleon during his exile.
In addition to these hidden gems, there are numerous offbeat experiences that can add a touch of uniqueness to your Italian vacation in July. For example, you can participate in truffle hunting excursions in Piedmont or take part in cooking classes with locals in cities like Bologna or Florence. These activities not only provide an opportunity to learn about Italian gastronomy but also allow you to interact with locals on a personal level.
While July is undoubtedly a busy month for tourism in Italy, by venturing beyond the well-trodden path and exploring these hidden gems and offbeat experiences, you can create lasting memories from your Italian adventure. Whether it's discovering ancient cave dwellings or indulging in culinary delights with locals, these lesser-known spots offer a chance to experience the true essence of Italy in a more intimate and meaningful way.
Frequently Asked Questions
Is it worth going to Italy in summer?
Italy is definitely worth visiting in the summer. While it can be crowded with tourists during this time, there are several reasons why it remains a popular destination. One of the main attractions is the warm and sunny weather that allows visitors to explore the beautiful cities, historical landmarks, and picturesque coastline.
In addition, many cultural events and festivals take place during the summer months, providing a vibrant atmosphere and giving travelers an opportunity to immerse themselves in Italian traditions. However, it's worth noting that some areas might experience excessive heat or peak season prices, so planning ahead and choosing less crowded destinations could enhance the overall experience.
Is Italy weather good in July?
July in Italy generally offers pleasant weather conditions, making it a favorable time to visit for those who enjoy warm temperatures and sunshine. The average daily temperature ranges from about 25-30 degrees Celsius (77-86 degrees Fahrenheit) in most parts of the country, including popular tourist destinations such as Rome and Florence.
The coastal regions tend to have slightly lower temperatures due to sea breezes, offering respite from potentially hotter inland areas. It's important to note that some cities can get quite hot during peak hours of the day, so taking siestas or finding shade during these times is advisable.
Is Italy too hot to visit in summer?
While Italy can indeed become hot during summer months, whether it is too hot or not depends on personal preferences and adaptability to high temperatures. Certain regions like Sicily and southern Italy experience higher temperatures compared to northern regions like Milan or Venice. If you aren't comfortable with intense heat or have health concerns related to excessive sun exposure, it might be wise to plan your activities accordingly.
Many Italians adopt a slower pace of life during scorching afternoons by enjoying siestas or seeking refuge in air-conditioned places like museums or churches where one can still appreciate cultural wonders while staying cool indoors. Furthermore, packing light clothing made from breathable fabrics along with sunscreen will help make your visit more enjoyable, even during the hotter months.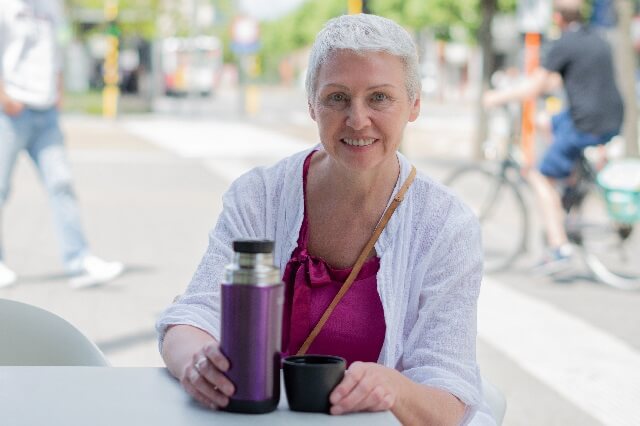 I'm a passionate traveler, writer, and Italophile. My fascination with Italy's history, art, and culture has led me on countless adventures across the Italian landscape. Through "I Live Italy," I share my love for this extraordinary country and aims to inspire others to explore its boundless beauty.