From the tropical paradise of the Philippines to the cosmopolitan charm of Milan, Italy, the journey from one captivating destination to another is sure to leave travelers awe-inspired. Milan beckons with its world-renowned fashion scene, impressive art galleries, and rich historical landmarks. This article will serve as a comprehensive guide for Filipinos seeking to explore Milan's wonders, starting with the thrilling experience of traveling from the Philippines to Italy.
Milan has a captivating allure that attracts people from all corners of the globe. Known as one of the fashion capitals of the world, this city is renowned for its haute couture and designer boutiques that line its streets.
The artistic treasures housed within its museums and galleries are equally captivating, including da Vinci's iconic Last Supper painting. From architectural marvels such as the magnificent Duomo di Milano to picturesque cobblestone streets in the Navigli district, Milan offers a unique blend of history and modernity that never fails to impress.
Embarking on a journey from the Philippines to Milan requires meticulous planning and preparation. Understanding the essential travel documents required for entry into Italy is crucial. Navigating visa requirements, processing times, and costs can seem overwhelming but with proper guidance, Filipinos can successfully secure their visas hassle-free. Additionally, packing tips for comfort and convenience are essential to ensure a smooth journey across continents.
Stay tuned as this article delves into every aspect needed for an unforgettable adventure in Milan – from choosing optimal flight routes and airlines departing from the Philippines all the way down to exploring day trips surrounding Milan's beautiful surroundings. Whether it's immersing yourself in art at world-famous museums or indulging your fashion senses in designer boutiques, discovering Milan promises an experience unlike any other.
Let this guide be your compass as we embark on this incredible journey together.
Pre-Travel Preparation
Essential Travel Documents Required for Entry to Milan, Italy
Before embarking on your journey from the Philippines to Milan, Italy, it is crucial to ensure that you have all the necessary travel documents. The following are the essential documents required for entry into Milan:
Valid Passport: Ensure that your passport is valid for at least six months from your intended date of departure from Milan. It is also advisable to have at least two blank pages in your passport for immigration stamps.
Visa: Filipino citizens traveling to Milan, Italy, and other Schengen countries are generally required to obtain a Schengen visa. The process includes submitting an application form, providing supporting documents such as flight itineraries and hotel reservations, and attending an interview at the Italian embassy or consulate. It is recommended to apply for a visa well in advance, as processing times can vary.
Travel Insurance: Although not mandatory, it is highly recommended to have travel insurance that covers medical expenses, trip cancellations, lost baggage, and other potential emergencies during your stay in Milan.
Accommodation and Itinerary Details: Prepare and print out copies of your hotel reservations or any proof of accommodation in Milan. Additionally, having a detailed itinerary will help ensure a smooth entry process through immigration.
Proof of Sufficient Funds: Immigration officers may require proof that you have sufficient funds to cover your expenses during your stay in Milan. This can be in the form of bank statements or credit card statements showing a substantial balance.
6 Vaccinations and Health Certificates: While there are no specific vaccinations required for travelers entering Milan from the Philippines, it is advisable to check with your doctor or travel clinic regarding any recommended vaccinations. It is also wise to carry any necessary health certificates related to pre-existing medical conditions or medications.
Navigating Visa Requirements, Processing Times and Costs
Obtaining a visa for Milan, Italy can seem like a daunting task, but with proper preparation and knowledge of the process, it can be navigated smoothly. Here are some important factors to consider:
Visa Type: Determine the type of visa you need based on the purpose of your visit. For most travelers, a short-stay Schengen visa is sufficient for trips up to 90 days within a six-month period.
Application Process: Start the application process well in advance, as it may involve filling out forms, gathering supporting documents, and booking appointments at the Italian embassy or consulate. Online application systems may be available in some countries to streamline this process.
Required Documents: Prepare all necessary documents as per the embassy's requirements. These may include proof of travel itinerary, accommodation reservations, proof of financial means, travel insurance coverage, and a valid passport.
Processing Time: The processing time for visa applications can vary depending on factors such as the embassy/consulate's workload and peak travel periods. It is advisable to apply at least three months before your intended departure date to allow ample time for processing.
Visa Fees: There is generally a non-refundable fee associated with visa applications. The exact cost will depend on various factors such as nationality and visa type.
Assistance from Travel Agencies: If you find the visa application process overwhelming or require guidance, consider seeking assistance from reputable travel agencies that offer visa services.
Packing Tips for a Comfortable and Hassle-Free Journey
Proper packing can significantly enhance your travel experience from the Philippines to Milan, Italy. Here are some essential tips to ensure a comfortable and hassle-free journey:
Check Weather Conditions: Before you start packing, research Milan's climate during your intended travel dates to determine appropriate clothing for your trip.
Pack According to Activities Planned: Consider the activities you have planned in Milan and pack accordingly. If you plan to explore historical landmarks or attend opera shows, dress modestly. However, if you intend to visit designer boutiques or experience Milan's vibrant nightlife, consider packing some formal attire.
Travel Essentials: Pack essentials such as travel-sized toiletries, adapters for electrical outlets, a universal charger, and a first aid kit.
Medication and Prescriptions: If you take any prescription medication, ensure that you have enough for the duration of your trip. It is a good idea to carry prescriptions and any related documents in case they are requested at customs.
Luggage Restrictions: Familiarize yourself with your airline's luggage restrictions to avoid excess baggage fees or other complications. Consider using lightweight luggage to make it easier to navigate through airports and train stations.
Carry-On Baggage: Pack essential items such as travel documents, electronics, medications, a change of clothes, and any valuables in your carry-on bag. This will ensure that you have everything you need in case your checked-in luggage is delayed or misplaced.
By following these pre-travel preparation tips for Filipinos embarking on a journey from the Philippines to Milan, Italy, you can ensure a smooth and enjoyable travel experience from start to finish.
Departure from the Philippines
Choosing the right airline and timing are crucial factors when planning your departure from the Philippines to Milan, Italy. Several major airlines offer flights between these two destinations, each with its own advantages and considerations.
When it comes to selecting an airline, consider factors such as reputation, pricing, baggage allowance, and onboard amenities. Some popular airlines that operate flights from the Philippines to Milan include Philippine Airlines, Qatar Airways, Emirates, and Turkish Airlines. It is advisable to visit their official websites or consult with a travel agent to compare prices and services offered by these carriers.
Another consideration is the flight route and possible layovers. Direct flights are often preferred as they provide a more convenient and time-efficient journey. However, indirect flights with layovers can sometimes offer more affordable options. It's important to weigh your priorities in terms of travel time versus budget constraints.
In terms of ticket pricing, it is generally recommended to book well in advance to secure better deals. Prices tend to increase closer to the departure date due to high demand. Additionally, flying during off-peak seasons or weekdays may also result in lower fares.
Overall, taking the time to research different airlines, flight routes, layovers, and ticket prices will help you choose an optimal departure option that fits your preferences and budget for an enjoyable journey from the Philippines to Milan.
Flight Experience
When embarking on a journey from the Philippines to Milan, Italy, the flight experience plays a crucial role in ensuring a comfortable and enjoyable trip. Airlines today strive to provide passengers with top-notch amenities and services to make their long-haul journeys more pleasant.
Many airlines offer a range of in-flight amenities to enhance the overall travel experience. These may include spacious and comfortable seating arrangements, cozy blankets and pillows, noise-canceling headphones, and amenity kits filled with essentials like toothbrushes, eye masks, and earplugs. Additionally, some airlines provide Wi-Fi connectivity on board so that passengers can stay connected during their journey.
To keep you entertained throughout the flight, most airlines have an extensive selection of movies, TV shows, music albums, and even games available through personal seatback screens or streaming platforms accessible via your personal device. You can enjoy a variety of genres across different languages to cater to all tastes.
In terms of dining options, many airlines offer a range of delicious meals carefully prepared by professional chefs to suit different dietary preferences. Passengers can enjoy full-course meals accompanied by a selection of beverages throughout their journey. It's advisable to inform your airline about any specific dietary requirements in advance to ensure they are catered to during your flight.
Long-haul flights often come with the challenge of dealing with jet lag caused by crossing multiple time zones. To minimize its impact on your trip, it is recommended to adjust your sleeping schedule before your departure by gradually changing the timing closer to that at your destination. During the flight itself, try taking short naps rather than sleeping for extended periods as it helps align your body clock more effectively.
For those seeking an extra level of comfort during their journey or looking for additional perks, airlines often provide options for seat selection and upgrades. Passengers can choose seats with extra legroom, more privacy, or proximity to specific amenities on the aircraft. Moreover, some airlines offer premium classes like business or first class that come with access to exclusive lounges, priority check-in and boarding, enhanced dining options, lie-flat beds, and increased baggage allowance.
By taking advantage of these flight experience offerings and making thoughtful choices when it comes to seat selection and upgrades, passengers traveling from the Philippines to Milan can have a relaxing and enjoyable journey.
Landing in Milan
Upon landing in Milan, travelers will find themselves at one of the city's major airports, Malpensa Airport. This section will provide detailed information on arrival procedures, customs, and immigration at Malpensa Airport, as well as the various ground transportation options available to reach the city center of Milan.
After disembarking from the aircraft, passengers will proceed to passport control and immigration. It is important to have all necessary travel documents readily available for inspection, including a valid passport and any required visas. The immigration process at Malpensa Airport is generally efficient, but it is advisable to allow ample time for queuing during peak travel periods.
Once through immigration, individuals will collect their luggage from the designated baggage claim area. Malpensa Airport has modern facilities and clear signage to guide passengers through this process. It is recommended to double-check that all belongings are accounted for before proceeding to customs.
Customs procedures in Italy are typically straightforward for travelers arriving from non-European Union countries. Most passengers pass through the green "Nothing to Declare" lane without any additional checks or scrutiny. However, it is important to be aware of customs regulations and declare any items that may be subject to duty or restricted importation.
After clearing customs, travelers can explore a range of ground transportation options to reach Milan's city center from Malpensa Airport. These include taxis, private transfers, shuttle buses, and train services. Taxis are readily available outside the arrivals area and provide a convenient option for those looking for a direct transfer into the city. Alternatively, shuttle buses operate regular services between Malpensa Airport and various locations in Milan, offering an affordable and convenient mode of transportation.
For those seeking a more cost-effective option or wishing to experience Italy's excellent rail network, train services are also available from Malpensa Airport. The Malpensa Express train offers frequent connections between the airport terminals and Milano Centrale station in the heart of Milan. The journey takes approximately 50 minutes and provides a convenient option for reaching the city center.
| Arrival Procedures | Ground Transportation Options |
| --- | --- |
| – Passport control and immigration | – Taxis |
| – Luggage collection from baggage claim | – Shuttle buses |
| – Customs procedures | – Train services (Malpensa Express) |
Milan's Marvels
Milan, the fashion capital of Italy, is a city filled with an abundance of must-see sights. From impressive architectural wonders to renowned art masterpieces, there is something to captivate every traveler. In this section, we will explore some of Milan's most iconic landmarks, delve into its world-famous fashion district, and uncover its rich art and cultural scene.
Iconic Landmarks
One cannot visit Milan without marveling at the grandeur of the Duomo di Milano. This magnificent cathedral is a true architectural masterpiece, with its intricate gothic facade and breathtaking spires. Visitors can climb to the rooftop for panoramic views of the city or explore the stunning interior adorned with beautiful stained glass windows.
Another must-see sight in Milan is Sforza Castle. Built in the 15th century, this formidable fortress now houses several museums and art collections. It is home to artworks by legendary artists such as Michelangelo and Leonardo da Vinci. The castle also boasts picturesque courtyards and gardens where visitors can relax amidst the historical charm.
Fashion District
Milan's fashion district, also known as Quadrilatero della Moda or Quadrilatero d'Oro, is a haven for fashion enthusiasts from around the world. Here, you will find high-end designer boutiques such as Gucci, Prada, and Versace lining streets like Via Montenapoleone and Via della Spiga. Take your time to explore these luxury stores or simply soak up the glamorous atmosphere while indulging in some window shopping.
For those seeking a more affordable shopping experience, head over to Corso Buenos Aires. This bustling street offers a wide range of shops catering to various budgets and styles. From well-known international brands to local Italian designers, you are sure to find something that catches your eye.
Art and Culture
Milan holds a rich artistic and cultural heritage, with numerous museums and galleries showcasing masterpieces from various periods. One of the most famous artworks in Milan is Leonardo da Vinci's Last Supper, located at the Convent of Santa Maria delle Grazie. It is advisable to book tickets well in advance to secure a viewing slot for this iconic painting.
Art lovers should also visit Pinacoteca di Brera, an art gallery housing an impressive collection of Italian Renaissance art. The gallery features works by esteemed artists like Raphael, Caravaggio, and Titian. In addition to its expansive art collection, Brera also offers picturesque gardens and a library for visitors to enjoy.
As you explore Milan's marvels, be sure to take your time immersing yourself in the city's rich history, vibrant fashion scene, and captivating artwork. Each corner holds something unique waiting to be discovered, making Milan a true playground for travelers with diverse interests.
Delightful Day Trips
Milan, Italy is not only a city filled with captivating architecture and cultural landmarks, but it also serves as the perfect gateway to explore the stunning surroundings of northern Italy. As you immerse yourself in the vibrant atmosphere of Milan, don't miss the opportunity to embark on delightful day trips to nearby attractions such as Lake Como and Bergamo.
Lake Como, known for its picturesque beauty, is just a short drive or train ride away from Milan. Surrounded by majestic mountains and adorned with elegant villas and charming towns, Lake Como offers a peaceful escape from the bustling city life.
To fully embrace the tranquility of this enchanting destination, take a boat cruise along the crystal-clear waters, stopping at various towns like Bellagio and Varenna. Discover lakeside gardens, historical sites, and indulge in delectable Italian cuisine at waterfront restaurants.
Bergamo is another gem waiting to be explored near Milan. Divided into two parts; Città Alta (Upper Town) and Città Bassa (Lower Town), Bergamo boasts a rich history that captivates visitors.
Take a funicular up to Città Alta where medieval walls enclose cobblestone streets filled with hidden treasures like the Basilica di Santa Maria Maggiore and Piazza Vecchia. Enjoy breathtaking views of the surrounding landscape from atop the Venetian walls before descending to Città Bassa for some shopping or dining experiences.
| Destination | Transportation Option | Estimated Travel Time |
| --- | --- | --- |
| Lake Como | Train or Car | Approximately 1 hour |
| Bergamo | Train or Car | Approximately 1 hour |
To make the most of your day trips, consider joining guided tours that offer expert commentary and hassle-free transportation. These tours often include visits to multiple attractions within a single trip, allowing you to maximize your time and experience the highlights of each destination.
Whether you choose to wander around the breathtaking gardens of Lake Como or delve into the medieval charm of Bergamo, these day trips will add depth to your travel experience in Milan. The proximity and accessibility of these beautiful surroundings make it easy for travelers from the Philippines to explore beyond Milan's city limits and create unforgettable memories.
The Return Journey
The return journey from Milan, Italy back to the Philippines marks the end of a remarkable adventure filled with incredible experiences and memories. As you bid farewell to the cosmopolitan charm of Milan, take a moment to reflect on the marvelous sights you have seen, the delicious food you have indulged in, and the fascinating culture you have immersed yourself in.
During your time in Milan, you may have explored iconic landmarks such as the magnificent Duomo di Milano or indulged in some retail therapy at the world-famous fashion district. Perhaps you had the chance to marvel at Leonardo da Vinci's masterpiece, the Last Supper. Whatever experiences you had while exploring this vibrant city, they surely left an indelible mark on your heart.
As your return journey approaches, don't forget to bring back a piece of Milan with you. Consider purchasing souvenirs that encapsulate the essence of Italian culture and craftsmanship – whether it be a stylish leather bag or a bottle of fine Italian wine. These treasures will serve as mementos of your time spent in Milan and will bring back fond memories each time they are enjoyed.
Lastly, as you embark on your journey back home to the Philippines, remember to cherish every moment and savor these last few hours in Europe. Take advantage of any additional free time by revisiting favorite attractions or exploring new areas that remained undiscovered. And most importantly, make use of all the travel tips and insights gained from this trip for a smooth and enjoyable journey back home.
The return journey is not just an end but also a beginning – a beginning of sharing stories with loved ones, albums filled with stunning photographs, and memories that will last a lifetime. Milan, Italy has showcased its beauty and allure to visitors from faraway lands like the Philippines, offering a unique experience that leaves one forever changed.
So until next time when wanderlust calls again, bid arrivederci to Milan knowing that its magic will always be there to welcome you back.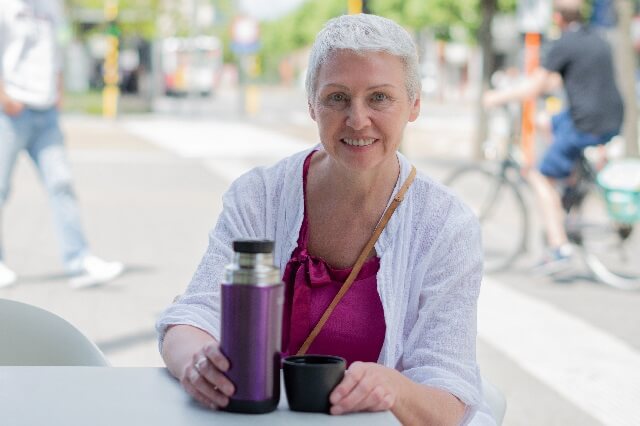 I'm a passionate traveler, writer, and Italophile. My fascination with Italy's history, art, and culture has led me on countless adventures across the Italian landscape. Through "I Live Italy," I share my love for this extraordinary country and aims to inspire others to explore its boundless beauty.