Are you ready to embark on a whirlwind adventure through the stunning landscapes, rich history, and mouthwatering cuisine of Italy? In just one week, you can immerse yourself in the beauty of this iconic country, from the ancient ruins of Rome to the breathtaking coastlines of Amalfi.
This article will guide you through an action-packed itinerary that will ensure you make the most of your time in Italy, creating unforgettable memories along the way. Get ready to experience la dolce vita like never before.
Day 1
Arriving in Italy
Your one-week Italian adventure begins with your arrival in this beautiful country. If you're flying in from abroad, some of the best airports to consider are Leonardo da Vinci Airport (Fiumicino) in Rome, Malpensa Airport in Milan, or Marco Polo International Airport in Venice. Once you've arrived, there are various transportation options available to get to the city center.
In major cities like Rome and Milan, you can take an express train or airport shuttle. From Venice, you can hop on a water bus directly to the heart of the city.
Settling into Your Accommodation
After arriving and getting acquainted with your surroundings, it's time to settle into your accommodation for the night. Whether you've chosen a boutique hotel, a cozy bed and breakfast, or a modern Airbnb apartment, take some time to unpack and freshen up before heading out to explore. Consider staying near the city center or at a convenient location that fits your travel itinerary for the next day.
Initial Exploration
Even if your flight lands later in the day, make use of your time by taking a stroll around the neighborhood and getting a taste of local life. Find a nearby family-owned trattoria or pizzeria and enjoy your first meal in Italy. Watch as locals go about their evening routines and immerse yourself in the lively atmosphere of Italian culture; this will set the stage for an unforgettable week ahead.
Day 2
When visiting Italy, no trip is complete without a visit to the historic city of Rome. With its rich history and iconic landmarks, Rome offers a plethora of experiences for travelers. Here is a detailed itinerary for a day in Rome:
Start your day with a visit to the Colosseum, one of the most famous landmarks in the world. The ancient amphitheater is a true symbol of Roman engineering and a must-see for visitors.
Afterward, head to Vatican City to explore St. Peter's Basilica and the Vatican Museums, which are home to some of the most famous art collections in the world, including Michelangelo's Sistine Chapel ceiling.
Take a break for lunch at one of Rome's charming trattorias or cafes and indulge in some authentic Italian cuisine.
In the afternoon, make your way to the iconic Trevi Fountain and toss a coin over your shoulder to ensure your return to Rome.
End your day with an evening stroll through the charming streets of Trastevere, known for its vibrant nightlife, excellent restaurants, and picturesque alleyways.
Rome is known as the "Eternal City" for good reason – its timeless beauty and rich history make it a top destination for travelers exploring Italy. While one day in this magnificent city may seem rushed, you can still experience some of its most famous attractions and immerse yourself in its unique atmosphere.
Day 3
Exploring Florence
When traveling from Rome to Florence, it's important to plan your transportation ahead of time. The high-speed train is the best and fastest option, with multiple departures daily from Rome's Termini station to Florence's Santa Maria Novella station. It takes approximately 1 hour and 30 minutes to get from one city to the other, so plan your itinerary accordingly.
Once in Florence, be sure to visit the Uffizi Gallery, which houses incredible works of art by famous Italian artists such as Botticelli, Leonardo da Vinci, and Michelangelo. Book tickets in advance to avoid long lines and make the most of your time in this beautiful museum.
For lunch, head over to Central Market or Mercato Centrale, a food hall that offers a wide variety of authentic Tuscan dishes. Try local specialties such as ribollita (a hearty bread soup) or lampredotto (a Florentine sandwich made with cow stomach).
After lunch, take a walk along the Ponte Vecchio bridge and explore Oltrarno, the artisanal neighborhood of Florence. You'll find unique shops selling handmade leather goods, jewelry, and ceramics. Finally, make your way up to Piazzale Michelangelo for panoramic views of the city at sunset.
Where to Stay
As Florence tends to get crowded with tourists during peak season, it's crucial to book your accommodation well in advance. When choosing where to stay in Florence for just one night as part of your one-week Italy trip, consider staying near Santa Maria Novella station for convenience when departing on day 4 for Venice. There are plenty of hotels and Airbnb options available within walking distance from the station.
Dining Recommendations
For dinner in Florence on day 3, treat yourself to a traditional Tuscan meal at Osteria Cipolla Rossa or Trattoria Sostanza. Indulge in classic dishes such as bistecca alla fiorentina (Florentine T-bone steak) washed down with a glass of Chianti wine.
Exploring further iconic sites like Giotto's Bell Tower will definitely fill up an entire day but experiencing artful history at every turn is worth it.
Day 4
Day 4 of your one-week journey through Italy is dedicated to exploring the unique and romantic city of Venice. After a leisurely breakfast in Florence, head to the train station and board a high-speed train to Venice. The journey takes around two hours, allowing you to arrive in time for lunch.
Upon arrival in Venice, take a vaporetto (water bus) or water taxi to your accommodation. Once settled, immerse yourself in the enchanting atmosphere of Venice by taking a gondola ride along the serene canals. This iconic experience provides a different perspective of the city, allowing you to admire its stunning architecture from the water.
After your gondola ride, wander through St. Mark's Square and visit the impressive St. Mark's Basilica and Doge's Palace. These architectural marvels offer insight into Venice's rich history and artistic heritage. Take some time to explore the narrow streets and charming bridges before enjoying a delightful dinner at a local restaurant, savoring Venetian cuisine and perhaps ending the evening with some authentic gelato or a classic tiramisu.
Day 5
As you journey down to the stunning Amalfi Coast, be prepared to be mesmerized by its unparalleled beauty. The dramatic cliffs, colorful villages, and sparkling waters make for a truly unforgettable experience.
One of the highlights of the Amalfi Coast is Positano, known for its pastel-colored houses and pebble beaches. Take some time to stroll along the narrow streets lined with boutiques and art galleries, and soak in the breathtaking views from various lookout points.
Amalfi town itself is a picturesque maze of alleys and steps cascading down the hillside to the sea. Don't miss the chance to visit the stunning Cathedral of Saint Andrew and indulge in delicious seafood at one of the local restaurants.
Ravello, perched high above the sea, boasts panoramic views and beautifully landscaped gardens. This charming town offers a peaceful retreat from the crowds, where you can savor exquisite Italian cuisine while sipping on limoncello made from locally grown lemons.
| Location | Activity |
| --- | --- |
| Positano | Stroll along narrow streets lined with boutiques and art galleries |
| Amalfi | Visit Cathedral of Saint Andrew and enjoy local seafood |
| Ravello | Visit landscaped gardens; taste limoncello made from locally-grown lemons. |
Day 6
For your sixth day in Italy, take a break from the bustling city life and immerse yourself in the picturesque countryside of Tuscany. Here are some recommendations for an unforgettable day trip to Tuscany:
Wine tasting in Chianti: Start your day with a visit to the renowned Chianti wine region, where you can indulge in a tasting of world-class red wines. Many vineyards offer tours and tastings, providing insight into the winemaking process and the chance to savor some of Italy's finest vintages.
Visit charming hilltop towns: After your wine tasting experience, explore some of Tuscany's most enchanting hilltop towns. Siena, San Gimignano, and Montepulciano are just a few of the many beautiful towns that boast medieval architecture, cobblestone streets, and panoramic views of the rolling hills.
Taste authentic Italian farm-to-table cuisine: For lunch, savor the flavors of fresh, locally-sourced Tuscan cuisine at a traditional agriturismo or farm-to-table restaurant. Indulge in dishes made with seasonal ingredients and enjoy a leisurely meal in an idyllic countryside setting.
Make sure to take your time as you explore Tuscany on this day trip. Relax, soak up the natural beauty around you, and embrace the slow pace of life in this bucolic region before heading back to your accommodation for one last night in Italy.
Day 7
As your week in Italy comes to an end, it's important to make the most of your final day to soak in as much of the culture and beauty as possible. Whether you are leaving from Rome, Venice, Florence, or any other city in Italy, there are some things you can do to ensure a smooth departure.
On your last day, take the opportunity for some final sightseeing and enjoy any attractions you may have missed during your trip. Whether it's a famous landmark, a charming neighborhood, or a local market, make sure to capture these precious memories on camera. Remember that you can't see everything in one week, but enjoying what you did experience is key.
After taking in those last-minute sights and sounds – depending on your departure time – consider doing some souvenir shopping for friends and family back home. From handmade crafts and specialty foods to stylish fashion items and art pieces, Italy has a wide range of unique products that will make perfect gifts or mementos of your trip.
Finally, when it's time to head back to the airport for your departure flight, be sure to plan ahead. Consider using reliable transportation services such as taxis or private shuttles that can get you there smoothly without any hassle. Double-check your flight details including terminal information and remember Italy's airports often recommend arriving early due to security measures.
| Heading | Heading |
| --- | --- |
| Souvenir Shopping | Remembering the trip with gifts purchased. |
| Airport Transportation | Consider pre-booking taxi or shuttle services for an easy journey. |
| Last-Minute Sightseeing | Taking advantage of final hours by visiting top attractions. |
Conclusion
In conclusion, a week-long trip to Italy is a whirlwind adventure that promises unforgettable experiences and cherished memories. From the ancient wonders of Rome to the romance of Venice and the breathtaking beauty of the Amalfi Coast, every day offers a new and exciting exploration of Italy's rich history, culture, and cuisine.
While it may seem daunting to travel through Italy in just one week, this itinerary proves that it is indeed possible to create a fulfilling and immersive experience in a short amount of time.
The desire to return for a longer vacation is almost inevitable after experiencing the magic of Italy in just one week. This trip serves as an introduction to the country's many delights, leaving travelers with a sense of longing to explore more deeply.
Whether it's revisiting beloved cities like Rome and Florence or discovering new regions such as Sicily or Puglia, Italy has an endless array of treasures waiting to be explored. The conclusion of this short but sweet journey through Italy serves as an invitation for travelers to delve further into all that this beautiful country has to offer.
Ultimately, traveling Italy in one week is not only feasible but also incredibly rewarding. It allows for a taste of what makes this country so special – its vibrant history, breathtaking landscapes, and warm hospitality – while leaving a lasting impression that will surely beckon visitors back for more.
As you bid arrivederci to Italy at the end of your journey, carry with you the memories made during this brief yet enchanting visit and let them inspire future adventures in this remarkable destination.
Frequently Asked Questions
Can you do Italy in 1 week?
Italy is a diverse and culturally rich country, so doing it in just one week can be quite challenging. However, with careful planning and prioritizing of must-see attractions, it is possible to get a taste of what Italy has to offer in a week.
It may involve focusing on specific cities or regions to make the most out of the limited time.
Is 7 days enough to visit Italy?
Seven days can be enough to visit some highlights in Italy, especially if travelers are willing to prioritize their must-see destinations and have efficient transportation arrangements. For those with limited time, focusing on particular regions or cities can allow for a fulfilling experience within the timeframe.
How to spend 7 days in southern Italy?
Spending 7 days in southern Italy provides an opportunity to explore the unique culture and stunning landscapes of this region. It's essential to include iconic destinations such as Naples, the Amalfi Coast, Pompeii, and perhaps even venturing further south to experience the charming towns of Puglia.
Embracing the slower pace of life in these areas allows for a deeper appreciation of southern Italy's beauty and character.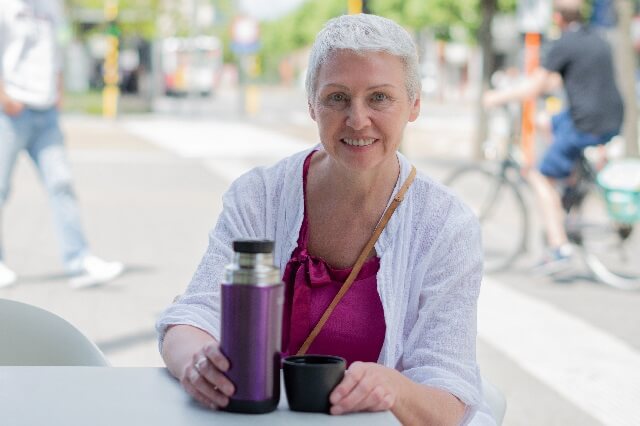 I'm a passionate traveler, writer, and Italophile. My fascination with Italy's history, art, and culture has led me on countless adventures across the Italian landscape. Through "I Live Italy," I share my love for this extraordinary country and aims to inspire others to explore its boundless beauty.