For new travelers who never been to Rome before could find out that it is very hard to imagine how Rome looks like and how to prepare themselves before visiting Rome. There are already plenty of this kind of information but this one probably the in-dept one that you are looking for. There are some good tips about what kind of attractions that you should visit when you are in Rome as they are particularly interesting even some of them may not be the highlighted attractions.
[wp_ad_camp_2]
Rome is very well known among travelers of its attractive building, environment and fascinating culture. One you have a chance to visit Rome, you will be able to find out that Rome is not just a place for vacation and relax but it is also for anyone who wants to learn history and culture because Rome is the city that has very interesting history and diversity of culture. By visiting Rome, there are some tourist attractions that could not be missed.
General description of Rome
Rome is classified by tourists as one of the top destination of the world. This is because the weather in Rome, which climate mild and rainy in winter rather than full of snow, is usually accommodate all kind of vacation and activities, so these reasons make Rome can be visited throughout the year. Moreover, it is very easy to access in terms of immigration as you do not need visa to visit Rome unless you will stay for longer than 90 days period. The best time to visit Rome is anytime that you want but you should be aware of time during between October and March, when Rome in the off-peak months. When you decide to visit Rome, it is strongly suggest that you should find accommodation around the historic district.
However, before you go to Rome, it is also a good idea to make a forward planning of where you are going to visit and check list of what you have to do during the trip as this can help you to save time and money. Planning about transportation is also required, as there are many kinds of transport that you can choose, you may be taking Tram system, that goes around the city and it is strongly recommend for people who want to enjoy sightseeing tour.
There are some highlighted attractions that you just could not miss. They are kind of "symbol" of Rome and people who visited Rome but missed this attractions is considered as they have never visited to Rome. These attractions are Coliseum and the Roman Forum. Coliseum is the ancient stadium and it is the film shooting site of the movie Gladiator. However, the opening times of the Coliseum is not certain, depends on the time of the year, so you may have to check information before you visit. The Roman Forum is the civic center of Ancient Rome where citizen joined and discussed about economic, religious and political activities. You may hire a tour guide to provide more information about this attraction by pay just a little more money to get more knowledge.
[wp_ad_camp_4]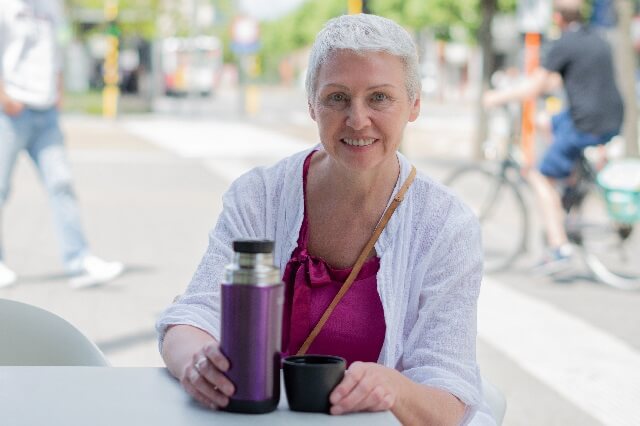 I'm a passionate traveler, writer, and Italophile. My fascination with Italy's history, art, and culture has led me on countless adventures across the Italian landscape. Through "I Live Italy," I share my love for this extraordinary country and aims to inspire others to explore its boundless beauty.