Parma, Italy, a hidden gem nestled in the heart of the Emilia-Romagna region, is a city waiting to be discovered by travelers from around the world. With its rich history, vibrant culture, and delectable gastronomy, Parma offers an authentic Italian experience like no other.
Steeped in centuries of art, music, and architecture, Parma enchants visitors with its timeless beauty. Explore the city's historic center, a UNESCO World Heritage Site, and marvel at the magnificent Parma Cathedral with its stunning Romanesque architecture. Step back in time as you enter the Teatro Farnese, a wooden theater that has stood for centuries as a testament to Parma's love for the arts.
But Parma isn't just about history and culture; it is also a paradise for food lovers. The city is renowned for being the birthplace of Parmigiano Reggiano cheese and Prosciutto di Parma. Indulge your taste buds at local food markets, trattorias, and osterias to savor the authentic flavors of Parmesan cheese and cured ham.
If you're looking for cultural experiences beyond art and food, Parma has plenty to offer. Immerse yourself in its vibrant cultural scene with visits to art galleries and museums. Explore the birthplace of famed composer Giuseppe Verdi and discover why Parma is synonymous with opera.
Whether you choose to stay in luxurious hotels or cozy bed and breakfasts, there are accommodations available to suit every preference. From its picturesque streets lined with colorful buildings to its charming neighborhoods, finding the perfect place to stay in Parma will only enhance your unforgettable experience.
As you plan your trip to Italy, make sure not to overlook this hidden gem called Parma. With its rich history, enticing gastronomy, vibrant culture scene, and nearby scenic attractions waiting to be explored on day trips – it truly has something for everyone. Get ready to embark on an authentic Italian getaway that will leave you with wonderful memories and a longing desire to return.
Getting to Parma
Getting to Parma is easier than you may think, with multiple transportation options available for travelers. Whether you prefer flying, taking the train, or driving, there are convenient ways to reach this hidden gem in Italy.
For those traveling from abroad or distant cities, flying is often the most time-efficient option. The closest airport to Parma is Giuseppe Verdi Airport (PMF), located just 3.5 kilometers from the city center. This small but well-connected airport offers domestic flights within Italy as well as international connections to destinations such as Barcelona and London. From Giuseppe Verdi Airport, travelers can easily reach Parma's city center by taxi or shuttle bus.
If you prefer a scenic journey across the Italian countryside, taking a train to Parma may be your preferred choice. The city is served by two major train stations: Parma Centrale and Parma Garibaldi. These stations are well-connected to other major cities in Italy and offer high-speed trains, making it convenient for travelers coming from Milan, Florence, Rome, or Venice. Additionally, there are also regional trains that connect Parma with smaller towns in the Emilia-Romagna region.
Driving to Parma is another option for those who enjoy road trips or want more flexibility during their visit. The city is strategically located near several major highways including A1 and A15, making it easily accessible from other parts of Italy. Travelers can also take advantage of car rental services available at airports or train stations for added convenience.
No matter which mode of transportation you choose, planning your route ahead of time can ensure a smooth journey. Consider checking for any construction or traffic updates along your chosen route and allow ample travel time to reach Parma. Additionally, it is always helpful to familiarize yourself with local parking regulations and fees if you plan on driving within the city.
Whether you prefer flying, taking the train, or driving, getting to Parma is a breeze. With convenient transportation options and well-connected routes, reaching this Italian gem is just the beginning of an unforgettable travel experience.
Where to Stay in Parma
Parma offers a range of accommodation options to suit every traveler's needs and preferences. Whether you're looking for luxurious hotels or cozy bed and breakfasts, Parma has something to offer everyone.
1. Luxurious Hotels:
If you're seeking a high-end experience, Parma boasts several luxury hotels that provide top-notch amenities and services. These hotels often feature elegant rooms, fine dining restaurants, spa facilities, and impeccable customer service. Some popular luxury hotel options in Parma include Grand Hotel de la Ville, NH Parma, and Hotel Palazzo Dalla Rosa Prati.
2. Cozy Bed and Breakfasts:
For a more intimate and home-like experience, consider staying at one of Parma's charming bed and breakfast establishments. These accommodations offer comfortable rooms with personalized touches and attentive hosts who can provide insider tips on exploring the city. Some recommended bed and breakfast options in Parma include B&B Opera Sirio, B&B San Francesco del Prato, and B&B Al Battistero d'Oro.
3. Neighborhood Preferences:
Parma is divided into different neighborhoods, each offering its own unique atmosphere. Depending on your preferences and interests, you can choose to stay in a neighborhood that suits your style of travel. For instance:
Centro Storico: If you want to be in the heart of all the action with easy access to historical sites, shopping streets, and local restaurants.
Oltretorrente: For those seeking a more local experience away from tourist crowds with vibrant street art scenes and lively markets.
Cittadella-Park Ducale: If proximity to green spaces is important to you as this area is close to Park Ducale's scenic gardens.
When making your decision on where to stay in Parma, it's essential to consider factors such as location convenience, budget considerations, amenities offered by the accommodation choices mentioned above. By selecting the right place to stay, you can enhance your overall experience in Parma and make the most of your time exploring this enchanting city.
| Type of Accommodation | Example Options |
| --- | --- |
| Luxurious Hotels | Grand Hotel de la Ville, NH Parma, Hotel Palazzo Dalla Rosa Prati |
| Cozy Bed and Breakfasts | B&B Opera Sirio, B&B San Francesco del Prato, B&B Al Battistero d'Oro |
Top Attractions in Parma
Parma, Italy is a city rich in history and culture, with a multitude of must-see sights and landmarks. One of the top attractions in Parma is its historic center, which has been named a UNESCO World Heritage Site. This area is filled with charming cobblestone streets, beautiful buildings, and an overall ambiance that takes visitors back in time.
Another must-see sight in Parma is the Parma Cathedral. This stunning example of Romanesque architecture dates back to the 12th century and features intricate detailing both on its exterior and interior. Visitors can admire the cathedral's impressive facade, as well as its beautifully decorated interior, which includes frescoes by Antonio da Correggio.
For those interested in theater and history, a visit to the Teatro Farnese is a must. This remarkable wooden theater was originally built in 1618 and was reconstructed after being destroyed during World War II. Today, it serves as a museum and offers visitors a glimpse into the past with its grandeur and unique design.
| Attraction | Description |
| --- | --- |
| Parma Cathedral | A stunning example of Romanesque architecture dating back to the 12th century |
| Teatro Farnese | A remarkable wooden theater originally built in 1618, now serving as a museum |
In addition to these top attractions, Parma also offers a wealth of other sights to explore. The Palazzo della Pilotta is home to several museums housing art collections, archaeological finds, and historical artifacts. Visitors can also take a leisurely walk along the Strada della Repubblica, the main street of Parma, lined with shops and cafes.
Parma is a city that truly has something for everyone, whether you are interested in history, architecture, art, or simply soaking up the atmosphere of this picturesque Italian gem. Make sure to include these top attractions in your itinerary to ensure an unforgettable experience in Parma.
Parma's Gastronomy
Parma, a hidden gem in Italy, is an absolute paradise for food lovers. The city is renowned for its gastronomy and is home to famous products such as Parmigiano Reggiano and Prosciutto di Parma. In this section, we will dive into Parma's culinary scene, discover the best local food markets and eateries, and learn about traditional food-making processes.
The Delights of Parma's Culinary Scene
When it comes to food, Parma has something to offer every palate. Whether you're a fan of cheese, cured meats, pasta, or gelato, you'll find your taste buds indulging in pure bliss. Start your gastronomic journey by visiting the local food markets in Parma.
Mercato Albinelli is a must-visit destination where you can find fresh produce, regional specialties, and an array of gourmet ingredients. Take your time to wander through the market stalls and sample the flavors of Parma.
Trattorias and Osterias: Where to Sample Authentic Flavors
To truly experience the authentic flavors of Parma, head to one of the city's trattorias or osterias. These traditional eateries are known for serving up delicious local dishes made with love and using only the freshest ingredients.
Try classic dishes like tortelli d'erbetta (stuffed pasta), cotechino con lenticchie (lentils with pork sausage), or torta fritta (fried dough). Be sure not to miss out on dessert – indulge in a slice of torta degli angeli (angel cake) or savor some creamy gelato made from local ingredients.
Parmesan Cheese-Making: An Artisanal Journey
No trip to Parma would be complete without learning about the art of making Parmigiano Reggiano cheese. Visit a local cheese factory and witness the traditional cheesemaking process firsthand. From milking the cows to molding the cheese and aging it for a minimum of 12 months, you'll gain insight into the craftsmanship that goes into creating this beloved Italian delicacy. And of course, no visit is complete without savoring some Parmesan cheese paired with a glass of local wine.
Parma truly is a food lover's paradise, beckoning travelers with its rich culinary heritage and delicious offerings. Whether you're sampling the finest local prosciutto or learning about the art of making Parmesan cheese, Parma's gastronomy will leave an everlasting impression on your taste buds.
Cultural Experiences in Parma
Parma is not only a city of rich history and delicious food, but it is also a hub for art, music, and culture. Immerse yourself in the vibrant cultural scene of Parma by exploring its museums, art galleries, and music venues.
Visit Art Galleries and Museums
Parma is home to several world-class art galleries and museums that showcase an impressive collection of artworks spanning different periods and styles. Visit the Galleria Nazionale, located inside the Palazzo della Pilotta, to admire masterpieces by renowned Italian painters such as Correggio, Parmigianino, and Leonardo da Vinci. The museum also houses an impressive collection of ancient Roman artifacts.
For modern and contemporary art lovers, the Museo d'Arte della Città di Parma (MACT) is a must-visit. Located in a former industrial building, MACT showcases contemporary artworks by both local and international artists.
Explore Parma's Love for Opera
Parma has a strong musical tradition and is known for its love of opera. Explore the birthplace of composer Giuseppe Verdi by visiting Casa Natale Verdi – a museum dedicated to his life and work. The museum provides insights into Verdi's musical genius through exhibits displaying personal belongings, original scores, and memorabilia.
A visit to Parma wouldn't be complete without experiencing an opera performance at Teatro Regio di Parma – one of Italy's most prestigious opera houses. With its stunning architecture and superb acoustics, the theater offers unforgettable operatic performances throughout the year.
The Verdi Festival: A Celebration of Classical Music
If you happen to visit Parma in October, make sure to catch the annual Verdi Festival – a celebration of classical music that honors Parma's beloved composer Giuseppe Verdi. The festival attracts renowned artists and musicians from around the world, who perform Verdi's most celebrated works in various venues across the city. Immerse yourself in the magic of opera and classical music with a trip to Parma during this special time.
Indulge in Parma's rich cultural experiences by immersing yourself in its art galleries, visiting museums dedicated to famous composers like Giuseppe Verdi, and attending performances at its famous opera house. Parma is a city that truly cherishes its cultural heritage and showcases it proudly for all to see.
Day Trips from Parma
Parma, Italy is not only a captivating city on its own, but it also serves as the perfect base for exploring the surrounding gems of the Emilia-Romagna region. From enchanting towns to picturesque landscapes, there are plenty of exciting day trip options for travelers staying in Parma.
One must-visit destination near Parma is the charming town of Modena. Known as the birthplace of balsamic vinegar and luxury sports car maker Ferrari, Modena offers a delightful blend of history and culinary delights.
Wander through its historic center and marvel at architectural wonders such as the Modena Cathedral and Torre Ghirlandina. Don't forget to indulge in a tasting tour of traditional balsamic vinegar producers, where you can learn about the centuries-old production process and sample this unique Italian delicacy.
For nature lovers, a trip to the Apennine Mountains is a must. This stunning mountain range offers breathtaking vistas, picturesque hiking trails, and opportunities for outdoor activities such as skiing and mountain biking. The Parco dei Cento Laghi (Park of a Hundred Lakes) is a popular spot within the Apennines that showcases the region's natural beauty with its numerous lakes surrounded by lush forests.
Another gem worth exploring is the majestic Torrechiara Castle. Located just a short distance from Parma, this well-preserved medieval castle stands atop rolling hills overlooking vineyards and olive groves. Take a guided tour to learn about its fascinating history and explore its impressive courtyard and turreted towers. The castle also hosts cultural events throughout the year, adding an extra dimension to your visit.
To make the most out of your day trips from Parma, consider renting a car or hiring a private driver for convenient transportation. Alternatively, public transportation options like trains or buses are available for certain destinations within reach. It's important to plan ahead and check schedules to ensure smooth travel between locations.
Exploring the surrounding gems of Parma is an excellent way to delve deeper into the beauty and diversity of the Emilia-Romagna region. Whether you choose to indulge in culinary delights, embrace nature's wonders, or immerse yourself in history and culture, these day trips will leave you with unforgettable memories and a deeper appreciation for this corner of Italy.
Practical Tips for Traveling to Parma
In conclusion, when traveling to Parma, it is important to keep in mind some practical tips to ensure a smooth and enjoyable trip. First and foremost, choosing the right time to visit can greatly enhance your experience. Avoiding peak tourist seasons will not only help you avoid crowds, but also allow you to fully immerse yourself in the city's charm and authenticity.
Additionally, taking the time to familiarize yourself with local customs and etiquette will ensure that you navigate Parma's cultural scene with respect. Learning a few basic Italian phrases will not only help you communicate effectively but also show locals that you appreciate their language and culture.
When it comes to safety, Parma is generally considered a safe destination. However, as in any new place, it is always a good idea to exercise caution and be aware of your surroundings. Taking necessary precautions such as keeping your belongings secure and staying vigilant in crowded areas will help ensure a worry-free trip.
Lastly, transportation tips can make a significant difference in your travel experience. Whether arriving by plane or train, understanding the nearest airports or train stations as well as the best routes for reaching your accommodation can save you both time and stress.
In summary, by considering these practical tips for traveling to Parma – choosing the right time to visit, respecting local customs, staying safe, and navigating transportation effectively – you can fully enjoy all that this hidden gem has to offer. From its rich history and culture to its gastronomic delights and vibrant cultural scene, Parma promises an authentic Italian getaway that will leave lasting memories.
Frequently Asked Questions
Is Parma worth visiting in Italy?
Parma is definitely worth visiting in Italy. This charming city has a rich cultural heritage and offers a unique experience to visitors. Known as the birthplace of Parmesan cheese and Parma ham, it is a paradise for food enthusiasts.
The city also boasts stunning historical architecture, such as the Parma Cathedral and the Palazzo della Pilotta. Additionally, Parma is home to several art galleries and museums that feature works by renowned Italian artists like Correggio and Parmigianino. The relaxed atmosphere, beautiful parks, and friendly locals make Parma an ideal destination for those seeking an authentic Italian experience.
What airport do you fly into for Parma Italy?
The main airport to fly into for Parma, Italy is the Giuseppe Verdi Airport (also known as Parma Airport). It is located approximately 5 miles northwest of central Parma, making it convenient for travelers arriving by air.
Although it is not as large or busy as some other international airports in Italy, it still provides regular flights from major Italian cities like Rome and Milan, as well as connections to various European destinations. From the airport, visitors can easily reach Parma's city center using public transportation or taxis.
How many days in Parma is enough?
The number of days spent in Parma depends on personal preferences and interests. However, most travelers find that spending at least two or three days in this delightful city allows them to fully immerse themselves in its culture and attractions without feeling rushed.
During this time, visitors can explore the historic center with its architectural wonders, stroll through picturesque streets lined with shops and cafes, indulge in local delicacies at traditional trattorias or osterias, and visit significant landmarks like the Baptistery of Parma or Teatro Regio. Furthermore, those interested in culinary experiences might want to venture out into the surrounding countryside to tour cheese factories or vineyards famous for producing Lambrusco wine.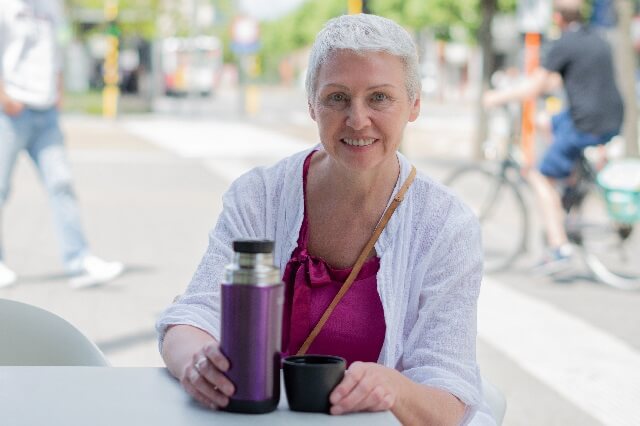 I'm a passionate traveler, writer, and Italophile. My fascination with Italy's history, art, and culture has led me on countless adventures across the Italian landscape. Through "I Live Italy," I share my love for this extraordinary country and aims to inspire others to explore its boundless beauty.