Are you looking for a destination that combines rich history, stunning architecture, and delicious cuisine? Look no further than Trieste, Italy. Situated on the Adriatic coast, this charming city has been influenced by various cultures over the centuries, creating a unique blend of Italian, Slovenian, and Austrian traditions. Trieste is a must-see for travelers seeking to immerse themselves in a one-of-a-kind European experience.
Trieste holds a significant place in history as a major port city and trade hub. Its diverse cultural background is reflected in its architecture, food, and language. From ancient Roman ruins to elegant Austro-Hungarian buildings, the city's landmarks tell the story of its past while offering plenty of picture-perfect sights for visitors.
As you plan your trip to Trieste, you'll find that getting there is easier than you may think. The city is well-connected by both air and rail, making it accessible to travelers from around the world.
Once you arrive, navigating through the city and its surroundings is simple thanks to an efficient public transportation system and walkable streets. With so much to see and do in this captivating corner of Italy, you'll surely want to make the most of your visit by discovering where to stay in Trieste.
Getting to Trieste
When it comes to getting around within the city, Trieste has a reliable public transportation system consisting of buses and trams. The public transportation network provides easy access to most parts of the city, making it simple for visitors to explore all that Trieste has to offer. Additionally, many of the city's top attractions are within walking distance of each other, allowing for a pleasant and leisurely exploration on foot.
For travelers who prefer more flexibility and convenience during their stay in Trieste, renting a car can be a great option. It allows for easy access to attractions outside the city center and makes day trips to nearby destinations much more accessible. However, it's important for visitors to familiarize themselves with local traffic laws and parking regulations before hitting the road in Trieste.
Where to Stay in Trieste
When visiting Trieste, Italy, finding the perfect place to stay can enhance your overall experience in this breathtaking city. Here are some top-rated hotels and accommodations as well as unique and budget-friendly lodging options:
Top-Rated Hotels and Accommodations:
Savoia Excelsior Palace: This luxury hotel offers stunning views of the Gulf of Trieste, elegant rooms, and a convenient location near many of the city's main attractions.
NH Trieste: Situated in the heart of the city, this modern hotel provides comfortable rooms, excellent service, and easy access to shopping and dining establishments.
Urban Hotel Design: Perfect for travelers who appreciate contemporary style, this boutique hotel features sleek décor, a rooftop terrace, and a central location.
Unique and Budget-Friendly Lodging Options:
Art Hostel Tergeste: Ideal for solo travelers or those on a tight budget, this hostel provides dormitory-style accommodations with artistic flair. It's within walking distance of many landmarks and offers a social atmosphere.
Airbnb Rentals: For a more authentic experience, consider renting an apartment or room through Airbnb. This option allows you to live among locals and often provides cost savings compared to traditional hotels.
Villa Bottacin: Located in a historic building with charming gardens, this bed and breakfast offers cozy rooms and personalized service. It's an excellent choice for those seeking tranquility while still being close to the city center.
No matter your preferences or budget constraints, Trieste offers a variety of lodging options that cater to different needs. Whether you desire luxurious amenities or seek out-of-the-ordinary accommodations that provide insight into local life, there is something for everyone in this captivating destination.
Must-See Attractions in Trieste
Trieste, Italy is a city filled with an abundance of must-see attractions that will captivate and enchant travelers of all kinds. From stunning architectural wonders to picturesque waterfront views, there is no shortage of iconic landmarks and sights to explore in this charming city.
One of the most popular attractions in Trieste is Miramare Castle, a fairytale-like structure perched on the cliffs overlooking the Adriatic Sea. Built in the 19th century for Austrian Archduke Maximilian, the castle and its surrounding park are now open to the public, offering breathtaking views and a glimpse into the lives of royalty.
Another must-see attraction in Trieste is Piazza Unità d'Italia, one of the largest squares facing the sea in Europe. This expansive square is surrounded by grand buildings and cafes, making it a perfect spot to soak in the city's lively atmosphere while taking in panoramic views of the sea. Visitors can also explore the ancient Roman Amphitheater, which dates back to the 1st century AD and offers a fascinating look into Trieste's rich history.
For those who appreciate art and history, a visit to Revoltella Museum is a must. This modern art gallery showcases works from renowned Italian artists as well as rotating exhibitions that provide insight into Trieste's cultural scene. Additionally, travelers should not miss out on exploring Castello di San Giusto, a medieval castle with panoramic views of the city.
Overall, these must-see attractions offer an eclectic mix of history, culture, and natural beauty that make Trieste an unforgettable destination for visitors from around the world.
| Must-See Attractions | Description |
| --- | --- |
| Miramare Castle | A stunning castle overlooking the Adriatic Sea built for Austrian Archduke Maximilian. |
| Piazza Unità d'Italia | One of Europe's largest sea-facing squares surrounded by grand buildings and cafes. |
| Revoltella Museum | A modern art gallery featuring works by Italian artists as well as rotating exhibitions. |
| Castello di San Giusto | A medieval castle with panoramic views of the city. |
Exploring Trieste's Culinary Scene
Where to find the best seafood and traditional Italian cuisine
Trieste is a haven for food lovers, with its diverse culinary scene offering a mix of traditional Italian dishes and unique regional specialties. When visiting the city, be sure to sample some of the freshest seafood available at local restaurants and trattorias.
From the popular seafood platter known as "frutti di mare" to the region's famous Adriatic fish soup, there are plenty of options to satisfy your seafood cravings. Additionally, Trieste is known for its rich coffee culture, so make sure to try a cup of authentic Italian espresso at one of the city's charming cafes.
For those looking for classic Italian fare, Trieste offers a variety of dining options serving up pasta dishes like "risotto ai frutti di mare," which features flavorful seafood mixed into creamy risotto. Visitors should not miss out on the chance to taste an authentic slice of pizza from one of the many pizzerias in town. End your meal with a sweet treat such as gelato or tiramisu from one of the city's delightful dessert shops.
Hidden gems for foodies and wine enthusiasts
In addition to its well-known dining establishments, Trieste houses several hidden gems for travelers looking for unique culinary experiences. Seek out local taverns or "osterie" where you can indulge in regional specialties like jota (bean and sauerkraut soup) and goulash. For wine enthusiasts, make sure to visit Enoteca Intra Moenia located in the heart of Trieste's old town, featuring an extensive collection of local wines that perfectly complement its food offerings.
When exploring Trieste's culinary scene, don't forget to visit San Giacomo, where you will find a bustling market offering fresh produce, local cheeses, meats, and other artisanal products. This is an excellent opportunity to taste your way through various vendors' offerings while experiencing an authentic slice of local life.
Culinary events and festivals
Throughout the year, Trieste hosts numerous culinary events and festivals that showcase the best of its food and wine culture. The Gelatopevera festival is held every summer highlighting gourmet gelato flavors from different gelaterias around town. The Barcolana Festival also features numerous street food vendors selling various dishes making it perfect for foodies who want to explore street cuisine alongside watching exciting sailing races during their visit.
Overall, no trip to Trieste would be complete without indulging in its delicious array of food and drink offerings that celebrate both traditional Italian cuisine as well as locally-inspired delights.
Day Trips from Trieste
Trieste, Italy is not only a charming and vibrant city in its own right, but it also serves as an excellent base for exploring nearby destinations. Located close to the borders of Slovenia and Croatia, Trieste offers easy access to a variety of fascinating day trip options.
One popular day trip from Trieste is the picturesque town of Piran in Slovenia. Just a short drive from Trieste, Piran is known for its well-preserved medieval architecture and stunning coastal views. Visitors can wander through the narrow cobblestone streets, admire the town square, and soak up the relaxed Mediterranean atmosphere. Additionally, a visit to the nearby Sečovlje Salt Pans provides an opportunity to explore a unique natural landscape and learn about traditional salt production.
For those interested in history and culture, a day trip to the city of Rijeka in Croatia is another excellent option. Rijeka is known for its rich maritime heritage, with historic sites such as Trsat Castle and the Maritime and History Museum of the Croatian Littoral offering insight into the city's past. Travelers can also take advantage of Rijeka's coastal location by enjoying a leisurely stroll along Korzo, the city's bustling main promenade.
Another intriguing day trip possibility from Trieste is a visit to the Škocjan Caves in Slovenia, a UNESCO World Heritage site that features one of the largest underground canyons in the world. Guided tours of these awe-inspiring caves allow visitors to explore massive chambers and underground rivers while learning about the complex geological processes that formed this natural wonder.
With such diverse options available within close proximity to Trieste, travelers have ample opportunities to enrich their Italian experience with unforgettable excursions throughout the region.
| Day Trip Destination | Main Attractions |
| --- | --- |
| Piran, Slovenia | Medieval architecture, coastal views, Sečovlje Salt Pans |
| Rijeka, Croatia | Maritime history sites, Trsat Castle, Korzo promenade |
| Škocjan Caves, Slovenia | Massive underground canyon, guided tours |
Uncovering Trieste's Hidden Gems
When exploring Trieste, it's easy to get caught up in the city's well-known attractions and landmarks. However, some of the most memorable experiences can be found off the beaten path. Here are a few hidden gems that offer a more authentic look at Trieste's culture and history.
Castello di Miramare
While not necessarily a "hidden" gem, Castello di Miramare is often overshadowed by other famous attractions in the city. This stunning 19th-century castle, located just outside of Trieste, offers breathtaking views of the Adriatic Sea and beautifully preserved gardens. Visitors can take a guided tour of the castle interior to learn about its fascinating history and connection to Austrian Archduke Maximilian.
Risiera di San Sabba
For travelers interested in delving into the darker side of history, a visit to Risiera di San Sabba is both sobering and informative. This former Nazi concentration camp, located in Trieste, serves as a memorial to those who suffered and died there during World War II. With exhibits and preserved areas of the camp open to visitors, it's an important site for understanding the impact of war on this region.
Canale Grande
While Venice may be known for its iconic canals, Trieste also has its own charming waterway worth exploring. Canale Grande winds through the heart of the city, lined with colorful buildings and lively cafes. Strolling along its banks provides a glimpse into everyday life in Trieste and offers plenty of opportunities for photography or people-watching.
Venturing off the typical tourist path can lead to unexpected discoveries and a deeper appreciation for all that Trieste has to offer. Whether it's historical sites, natural beauty, or local culture, these hidden gems add richness and complexity to any traveler's experience in this enchanting city.
Practical Tips for Traveling to Trieste
Traveling to the enchanting city of Trieste is an exciting and memorable experience. To make the most out of your trip, it's important to be prepared with some practical tips that can help you navigate the city and make your visit as enjoyable as possible.
Here are some essential tips for travelers heading to Trieste:
Currency: The official currency in Italy is the Euro (€). It's advisable to have some cash on hand for small purchases, especially when visiting local markets or small businesses. Credit and debit cards are widely accepted in most establishments, but it's always good to have some Euros with you.
Public Transportation: Trieste has a reliable public transportation system that includes buses and trams, making it easy to get around the city. Visitors can purchase tickets at newsstands, tobacco shops, or vending machines located at bus stops. There are also taxi services available for convenient travel within the city.
Safety: Like any other destination, it's important to be mindful of your surroundings and belongings while exploring Trieste. While the city is generally safe for tourists, it's best to take precautions such as keeping an eye on your personal belongings and being aware of common tourist scams.
By keeping these practical tips in mind, travelers can enjoy a smooth and hassle-free experience during their visit to Trieste. From navigating the city with ease to staying informed about local customs and safety measures, these tips can contribute to a memorable journey in this captivating Italian destination.
Conclusion
In conclusion, a trip to Trieste, Italy is a truly enchanting and unforgettable experience. With its rich history, stunning architecture, and vibrant culinary scene, this city has something to offer every type of traveler. From exploring iconic landmarks like Miramare Castle and Piazza Unità d'Italia to discovering hidden gems off the beaten path, there is no shortage of things to see and do in Trieste.
We hope this guide has provided valuable insight into planning your trip to Trieste. Whether you're a history enthusiast, a food lover, or simply looking for a unique and memorable travel experience, this city has it all. From practical tips for getting around the city to recommendations on budget-friendly accommodations and must-see attractions, we've covered everything you need to know to make the most of your visit.
Ultimately, we encourage our readers to start planning their own journey to Trieste. With its diverse cultural offerings, stunning natural beauty, and warm hospitality, this city is sure to leave a lasting impression on every traveler. So pack your bags, book your tickets, and get ready for an adventure unlike any other in the captivating city of Trieste.
Frequently Asked Questions
Is Trieste in Italy worth visiting?
Trieste in Italy is definitely worth visiting, especially for travelers who appreciate a mix of culture, history and stunning natural landscapes. The city boasts a unique blend of Italian, Austrian and Slovenian influences, which is reflected in its architecture, cuisine and overall atmosphere.
Visitors can explore the historic Old Town, marvel at the grand Miramare Castle, relax on the scenic waterfront promenade, and savor delicious seafood dishes at local restaurants.
What airport do you fly into to get to Trieste Italy?
Travelers flying to Trieste will likely arrive at the Trieste – Friuli Venezia Giulia Airport (TRS). Situated just a short distance from the city center, this modern airport offers domestic and international flights from various European destinations. From the airport, visitors can easily reach Trieste by taxi, shuttle bus or rental car.
How many days do you need in Trieste Italy?
The ideal duration for a trip to Trieste really depends on individual preferences and interests. However, most travelers find that spending 2-3 days in the city allows enough time to see its main attractions while also enjoying some leisurely exploration.
This timeframe typically provides ample opportunity to visit key landmarks, wander through charming neighborhoods, sample local cuisine and take day trips to nearby attractions such as Miramare Castle or the Carso plateau. For those with more specific interests or a desire to immerse themselves fully in the local culture, extending their stay may be beneficial.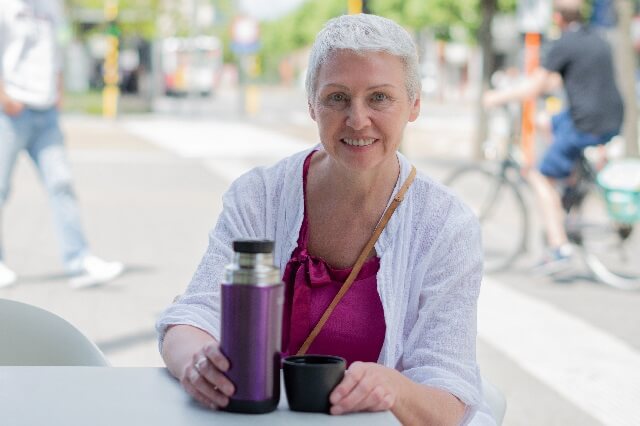 I'm a passionate traveler, writer, and Italophile. My fascination with Italy's history, art, and culture has led me on countless adventures across the Italian landscape. Through "I Live Italy," I share my love for this extraordinary country and aims to inspire others to explore its boundless beauty.