Travelling from Portugal to Italy is an enchanting journey that promises adventure, cultural exploration, and breathtaking landscapes. Whether you are embarking on a solo backpacking trip or planning a leisurely vacation with loved ones, this article will serve as your guide to making the most of this unforgettable experience.
In this section, we will dive into the mesmerizing journey from Portugal to Italy, immersing ourselves in the rich history, vibrant cultures, and picturesque landscapes along the way. From the historic streets of Lisbon to the coastal gems of the Italian Riviera, every step on this route is filled with beauty and wonder.
As we explore how to prepare for this adventure, essential tips and guidelines will be provided to ensure a smooth and enjoyable journey between these two remarkable countries. We will discuss various transport options available for crossing borders, allowing you to make informed decisions about your travel plans.
So whether you are yearning for a glimpse into Portugal's past in Lisbon or craving the idyllic beaches of Italy's coast, get ready to embark on an incredible journey that will fulfill your wanderlust and leave you with memories that last a lifetime. The enchantment begins here as we delve into the captivating journey from Portugal to Italy.
Preparing for the Adventure
Travelling from Portugal to Italy is an enchanting journey that offers a mix of history, culture, and natural beauty. However, before embarking on this adventure, it is important to be well-prepared. Here are some essential tips and guidelines to ensure a smooth and enjoyable trip between Portugal and Italy.
Firstly, it is crucial to plan your itinerary in advance. Map out the cities and attractions you want to visit along the way, as well as the duration of your stay in each destination. This will help you make the most efficient use of your time and ensure that you don't miss out on any must-see sights.
Next, familiarize yourself with the transport options available for traveling between Portugal and Italy. The most common modes of transportation include flying, taking trains or buses, or even driving. Each option has its pros and cons, so consider factors such as cost, travel time, convenience, and personal preferences when making your decision.
Another important aspect of preparing for this journey is taking care of all necessary travel documents. As both Portugal and Italy are part of the Schengen Area, travelers from many countries may not need a visa for short stays. However, be sure to check if you require any specific documentation such as a passport with sufficient validity or proof of accommodation.
Once your travel plans are confirmed, it's a good idea to do some research on local customs, traditions, and etiquette in both Portugal and Italy. Familiarize yourself with basic phrases in the local languages – Portuguese and Italian – which can go a long way in communicating with locals.
Finally, don't forget to pack appropriately for the trip. Consider the weather conditions in each destination during your travel dates and pack suitable clothing accordingly. It's always advisable to pack light but include essentials like comfortable shoes for exploring cobblestone streets, adapters for electrical outlets, and any necessary medications or travel insurance.
By following these essential tips and guidelines, you can ensure a hassle-free and enjoyable adventure from Portugal to Italy. So get ready to embark on an unforgettable journey filled with mesmerizing sights, mouthwatering cuisine, and cultural wonders.
Lisbon
Lisbon, the capital city of Portugal, serves as the gateway to this beautiful country's rich history and vibrant culture. With its stunning architecture, fascinating museums, delicious cuisine, and lively atmosphere, Lisbon offers travelers a perfect introduction to what Portugal has to offer.
Exploring Lisbon's Historic Neighborhoods
One of the highlights of visiting Lisbon is exploring its historic neighborhoods. The most famous neighborhood is Alfama, known for its narrow winding streets, colorful buildings, and traditional Fado music. Taking a stroll through Alfama allows visitors to immerse themselves in the city's old-world charm and discover hidden gems such as ancient churches and local taverns.
Another must-visit neighborhood is Baixa. As the downtown district of Lisbon, Baixa features wide squares like Praça do Comércio and bustling streets filled with shops, cafes, and restaurants. Travelers can also admire iconic landmarks like the Santa Justa Elevator and Rossio Square while enjoying the lively atmosphere of this vibrant neighborhood.
Immersing in Cultural Experiences
To truly appreciate Lisbon's vibrant culture, it is essential to immerse oneself in its cultural experiences. One fantastic way to do this is by visiting the various museums scattered throughout the city. The Museu Nacional de Arte Antiga showcases an extensive collection of Portuguese art spanning from medieval times to the present day.
For those interested in maritime history, a visit to the Belém district is a must. Here, you will find famous sites such as Torre de Belém and Mosteiro dos Jerónimos that highlight Portugal's maritime past. Additionally, make sure not to miss out on trying Pastéis de Belém – traditional custard filled pastries that originated in this neighborhood.
Savoring Mouthwatering Cuisine
No visit to Lisbon would be complete without indulging in Portugal's mouthwatering cuisine. Lisbon is famous for its fresh seafood dishes, and the city's many restaurants offer an array of choices. From grilled sardines to Bacalhau à Brás (a traditional salted codfish dish) and Pastéis de Nata (custard tarts), there is no shortage of delicious options to satisfy your taste buds.
To truly experience Lisbon's culinary scene, be sure to explore the local markets such as Mercado da Ribeira or Mercado de Campo de Ourique. These bustling markets will allow you to taste a variety of traditional Portuguese snacks and interact with local vendors passionate about their products.
Lisbon sets the tone for a thrilling journey from Portugal to Italy, offering travelers a glimpse into the country's history, culture, and gastronomy. Whether you have a few days or just a layover in this enchanting city, Lisbon promises unforgettable experiences that will leave you eager for more adventures ahead.
Crossing Borders
Choosing the Right Mode of Transport
When it comes to crossing borders from Portugal to Italy, travelers have a variety of transport options to choose from. The choice largely depends on personal preferences, budget, and the desired travel experience. Some of the most popular modes of transport for this journey include flying, taking a train, driving, or even embarking on a cruise.
Flying Between Portugal and Italy
For those looking for convenience and time-efficiency, flying is often their top choice. There are several airlines that offer regular flights between major cities in Portugal and Italy, making it easy to find a suitable schedule. From Lisbon, Porto, or Faro in Portugal to Rome, Milan, Venice, or Florence in Italy – travelers can enjoy a fast and direct journey without any hassle.
However, it's important to note that flying may not be the most environmentally-friendly option and can sometimes lack the charm of an overland journey. Additionally, travelers should consider the potential costs associated with check-in baggage fees and transportation between airports and city centers.
Taking Trains or Buses: A Scenic Route
For those seeking a more leisurely travel experience while enjoying stunning landscapes along the way, taking trains or buses is an excellent choice. Both Portugal and Italy have well-connected railway systems that provide efficient connections between major cities. Travelers can embark on an adventure by hopping on various trains with scenic routes through picturesque countryside areas such as Spain's Basque Country or France's Provence region.
Moreover, exploring this route by bus enables travelers to take more flexible stops at charming towns and lesser-known destinations along the way. Companies like Eurolines offer long-distance bus services that connect Portugal with various cities in Italy via Barcelona or Paris. This mode of transport allows for immersive experiences while providing great value for money.
Road Tripping: Freedom at Your Own Pace
For the adventurous souls, embarking on a road trip from Portugal to Italy can be an exciting and unforgettable experience. Renting a car gives travelers the freedom to explore hidden gems at their own pace, as well as the flexibility to deviate from the main route and discover off-the-beaten-path destinations.
Crossing borders by car requires some planning in terms of ensuring valid documents such as international driving permits and vehicle insurance. It's also essential to be knowledgeable about different toll systems, traffic regulations, and parking options in each country.
Embarking on a Cruise: A Unique Voyage
For travelers who wish to combine their journey with a unique cruising experience, embarking on a cruise ship is an excellent option. Several cruise lines offer itineraries that include stops in both Portugal and multiple Italian ports, allowing passengers to enjoy the best of both countries while indulging in luxury amenities onboard.
Cruising provides an opportunity to explore various Mediterranean destinations during the voyage, making it an enticing choice for those seeking relaxation, entertainment, and cultural immersion all in one package. It's important to research different cruise options and check visa requirements for entering specific ports before booking this mode of transport.
No matter which mode of transport you choose for your journey from Portugal to Italy, it is crucial to plan ahead and understand the pros and cons of each option. By selecting the right mode of transport based on personal preferences, time constraints, cost considerations, and desired experiences along the way – travelers can make their crossing borders experience smooth and memorable.
Admiring Spain's Beauty on the Way
The Vibrant City of Madrid
As travelers journey from Portugal to Italy, they have the opportunity to explore the beauty of Spain along the way. One must-visit destination is the vibrant city of Madrid. Known for its world-class museums, stunning architecture, and lively atmosphere, Madrid offers a rich cultural experience that should not be missed.
Travelers can spend their days exploring the renowned museums like the Prado Museum and Reina Sofia Museum, which house an impressive collection of art from famous Spanish artists such as Pablo Picasso and Salvador Dalí. Additionally, wandering through the picturesque streets of Madrid's historic neighborhoods like La Latina and Malasaña allows visitors to soak up the city's unique charm.
The Majestic Beauty of Toledo
Another must-visit destination between Portugal and Italy is the majestic city of Toledo. Located just south of Madrid, Toledo is known for its well-preserved medieval architecture and historic significance. Visiting this enchanting city feels like stepping back in time as travelers explore its narrow cobblestone streets and admire its stunning landmarks such as the Toledo Cathedral and Alcázar fortress.
The city also boasts a rich Jewish heritage, with Synagogue Santa María la Blanca being one of the most notable sites. Travelers can immerse themselves in Toledo's history while savoring traditional Spanish cuisine at local taverns or browsing through artisan workshops where they can witness skilled craftsmen creating authentic crafts.
Discovering Barcelona's Unique Charm
Continuing their journey from Portugal to Italy, travelers should make sure to include a stop in Barcelona on their itinerary. Known as one of Europe's most vibrant cities, Barcelona never fails to captivate visitors with its unique blend of Gothic and modernist architecture. Exploring Antoni Gaudí's masterpieces such as Park Güell or Casa Batlló is an absolute must for any traveler passing through this enchanting city.
Barcelona's stunning beaches also provide the perfect opportunity to relax and soak up the Mediterranean sun. Visitors can spend their evenings wandering through the lively streets of the Gothic Quarter, where they can savor delicious tapas and immerse themselves in Barcelona's bustling nightlife.
By including these must-visit destinations in Spain on their journey from Portugal to Italy, travelers can truly make the most of their adventure, immersing themselves in the rich culture and beauty that Spain has to offer. These stops provide unforgettable experiences and a taste of what awaits them as they continue their journey towards Italy.
The Italian Riviera
As you embark on your journey from Portugal to Italy, one of the most breathtaking experiences lies along the Italian Riviera. Stretching along the northwestern coast of Italy, this picturesque region is known for its stunning coastal landscapes, charming fishing villages, and vibrant atmosphere. It promises to be a highlight of your trip and offers plenty of opportunities for exploration and relaxation.
One of the most famous destinations along the Italian Riviera is Cinque Terre. This collection of five colorful fishing villages is a UNESCO World Heritage Site and is renowned for its rugged cliffs overlooking the Ligurian Sea.
Each village has its own unique charm, with colorful houses perched on cliff sides, narrow winding streets, and panoramic views that will take your breath away. Whether you choose to hike along the scenic trails that connect each village or take a boat tour along the coastline, Cinque Terre will leave you mesmerized with its beauty.
Another gem along the Italian Riviera is Portofino. This glamorous resort town boasts a picturesque harbor filled with luxury yachts and colorful buildings lining the waterfront. As you wander through its charming streets, you'll discover designer boutiques, chic cafes, and world-class restaurants. If you're looking for some beach time, head to Paraggi Beach nestled in a secluded cove framed by crystal clear waters.
To capture the essence of old-world charm, make sure to visit Genoa during your journey along the Italian Riviera. This historic city was once a powerful maritime republic and played an important role in Europe's trade routes during medieval times.
Wander through its narrow alleyways lined with colorful facades and marvel at magnificent landmarks such as Palazzo Ducale and Cattedrale di San Lorenzo. Don't miss out on exploring Porto Antico (Old Port), where you can visit attractions like Acquario di Genova, one of Europe's largest aquariums.
| Destination | Description |
| --- | --- |
| Cinque Terre | A collection of five colorful fishing villages perched on cliffs overlooking the Ligurian Sea. |
| Portofino | A glamorous resort town with a picturesque harbor, luxury boutiques, and stunning beaches. |
| Genoa | A historic city filled with narrow alleyways, grand palaces, and a vibrant old port. |
Continue your journey along the Italian Riviera and soak up its unique coastal allure. The next section will guide you through unforgettable experiences in Southern France during your voyage from Portugal to Italy.
Embracing the Mediterranean Vibe
As you journey from Portugal to Italy, one of the highlights along the way is exploring the beautiful region of Southern France. With its charming coastal towns, stunning landscapes, and tantalizing cuisine, this part of the trip offers unforgettable experiences that will leave you wanting to return time and time again.
One must-visit destination in Southern France is Nice. Nestled on the French Riviera, Nice is known for its breathtaking beaches, vibrant markets, and charming Old Town. Take a leisurely stroll along the famous Promenade des Anglais, which stretches alongside the azure waters of the Mediterranean Sea and offers stunning views.
Explore the bustling Cours Saleya market where you can sample local delicacies like socca (a savory chickpea pancake) or purchase fresh flowers and produce. Don't miss out on visiting Nice's Old Town with its narrow streets full of boutique shops, quaint cafes, and historic buildings.
Another gem in Southern France is Marseille. As France's second-largest city, Marseille boasts a rich cultural heritage and is known for its lively atmosphere. Visit the iconic Notre-Dame de la Garde Basilica, perched atop a hill offering panoramic views of the city and harbor. Explore Le Panier neighborhood with its colorful buildings and trendy art galleries. Don't forget to indulge in some bouillabaisse, a traditional fish stew that Marseille is famous for.
To make the most of your time in Southern France during your journey from Portugal to Italy, consider including a visit to Cannes or Saint-Tropez. Cannes is synonymous with glitz and glamour due to its international film festival held annually. Enjoy beautiful sandy beaches or take a walk along La Croisette promenade lined with luxury hotels and designer boutiques. In St-Tropez, soak up the sun on pristine beaches or explore picturesque streets lined with cafes, galleries, and shops.
Exploring Northern Italy
Italy, with its rich history, stunning architecture, and mouthwatering cuisine, is a dream destination for many travelers. As you embark on the journey from Portugal to Italy, you will have the opportunity to explore Northern Italy and discover enchanting cities and unique landscapes along the way.
One of the must-visit cities in Northern Italy is Milan. Known as Italy's fashion capital, Milan offers a perfect blend of elegance and sophistication.
Take a stroll through Galleria Vittorio Emanuele II, one of the world's oldest shopping malls, or visit the iconic Duomo di Milano, a remarkable Gothic cathedral that dominates the city's skyline. Art enthusiasts should not miss out on visiting Leonardo da Vinci's famous fresco, The Last Supper, housed in the Convent of Santa Maria delle Grazie.
Another gem in Northern Italy is Venice, famously known as "The Floating City". Explore its network of canals by hopping on a traditional gondola ride or take a leisurely walk across the iconic Rialto Bridge. Visit St. Mark's Square to marvel at St. Mark's Basilica and climb up its bell tower for panoramic views of Venice.
For nature lovers and outdoor enthusiasts, Lake Como is an absolute treat. Nestled amidst majestic mountains and picturesque towns, Lake Como is characterized by its crystal-clear waters and charming villas overlooking the lake. Take a boat trip to explore some of its beautiful villages such as Bellagio or Varenna.
In addition to these enchanting cities, Northern Italy also showcases unique landscapes that are worth exploring. From the rolling hills of Tuscany with its vineyards and olive groves to the dramatic landscape of Cinque Terre with its colorful fishing villages clinging to cliffsides, there are plenty of opportunities for travelers to immerse themselves in natural beauty.
As you journey through Northern Italy from Portugal to your final destination in Italy, be prepared to be captivated by the charm of the region's enchanting cities and the extraordinary landscapes that will leave you with everlasting memories.
The Ultimate Destination
Italy, known for its timeless charm and cultural splendor, is the ultimate destination of the journey from Portugal. With its rich history, artistic masterpieces, and delectable cuisine, Italy offers a truly unforgettable experience to travelers. From breathtaking landscapes to iconic landmarks, there is something for everyone in this remarkable country.
One cannot visit Italy without immersing themselves in the diverse and vibrant cities that it has to offer. Rome, with its ancient ruins such as the Colosseum and the Roman Forum, takes visitors back in time to the glory days of the Roman Empire. Florence, often considered the birthplace of the Renaissance, boasts magnificent art galleries such as the Uffizi Gallery and world-renowned architectural marvels like the Duomo.
Italy's picturesque countryside is also a must-visit for nature enthusiasts. Tuscany with its rolling hills dotted with vineyards and charming medieval towns like Siena and San Gimignano exude an old-world charm that captivates visitors. The Amalfi Coast offers stunning coastal views and quaint cliffside villages such as Positano and Ravello.
Of course, no trip to Italy would be complete without indulging in its mouthwatering cuisine. From freshly made pasta dishes to Neapolitan pizza, gelato to tiramisu, each region has its own culinary specialties that will leave you wanting more. And what better way to complement your meal than with a glass of Italian wine? Italy is known for producing some of the world's finest wines such as Chianti from Tuscany or Barolo from Piedmont.
To truly revel in Italy's timeless charm and cultural splendor, it is recommended to explore both its well-known destinations as well as hidden gems off-the-beaten-path. Whether it's wandering through the narrow streets of Venice or taking a gondola ride along its canals or admiring the colorful fishing villages of Cinque Terre, there are countless experiences waiting to be discovered in this enchanting country.
Overall, traveling from Portugal to Italy is a journey that takes you through remarkable landscapes, diverse cultures, and rich history. From the moment you set foot in Italy, you will be captivated by its timeless charm and cultural splendor. So pack your bags, embark on this adventure, and create memories that will last a lifetime.
Italian Cities
Attractions
Rome
– Colosseum
– Roman Forum.
– Vatican City
Florence
– Uffizi Gallery
– Duomo.
– Ponte Vecchio
Tuscany
– Chianti wine region
– Siena.
– San Gimignano
The Amalfi Coast
– Positano
– Ravello.
– Amalfi Cathedral
The Journey Back
After experiencing the enchanting charm of Italy, it is time to reflect on the incredible memories and unforgettable lessons learned during your journey back from Portugal. The return trip offers a chance for introspection and appreciation of the diverse experiences encountered along the way. Here are some highlights to consider when reflecting on your journey:
Incredible Memories: As you make your way back, reminisce about the breathtaking landscapes, historic landmarks, and immersive cultural encounters that defined your trip. Consider creating a photo album or journal to preserve these precious memories and share them with loved ones.
Unforgettable Lessons Learned: Travelling between Portugal and Italy undoubtedly presents valuable lessons that will stay with you long after your trip ends. Whether it's navigating unfamiliar transportation systems, overcoming language barriers, or adapting to different customs, each challenge has likely taught you resilience, patience, and resourcefulness.
Personal Growth: Take time to reflect on how this journey has impacted your personal growth and broadened your horizons. Embrace the newfound knowledge gained from exploring diverse cultures, trying new foods, and interacting with locals along the way. Consider how these experiences have shaped your worldview and enriched your understanding of different societies.
Reflecting on your incredible journey back from Portugal to Italy allows you to appreciate not only the destinations visited but also the personal growth achieved throughout the adventure. Remember to cherish the memories made and carry forward any lessons learned as you continue to explore new horizons in future travels.
Conclusion
In conclusion, embarking on a journey from Portugal to Italy is an enchanting adventure that will leave travelers with unforgettable memories and a deeper appreciation for the rich history and vibrant cultures of both countries. From the moment you step foot in Lisbon, the gateway to Portugal's captivating heritage and lively atmosphere, to exploring the picture-perfect coastal gems along the Italian Riviera, every stop along the way offers its own unique charm.
The transport options available from Portugal to Italy provide convenient and efficient ways to cross borders, allowing travelers to admire the beauty of Spain and experience unforgettable moments in southern France. Whether by air, rail, or road, each mode of transportation presents its own opportunities for discovery and exploration.
As travelers venture through northern Italy, they will be captivated by enchanting cities and unique landscapes that further enrich their journey. From the historic streets of Florence to the charming canals of Venice, every city holds its own treasures waiting to be discovered.
Finally, arriving in Italy is truly the ultimate destination of this incredible journey. The timeless charm and cultural splendor found throughout Italy are evident in every cobblestone street, ancient ruin, and delicious plate of pasta. From Rome's iconic sights to Tuscany's rolling vineyards and the romantic canals of Venice, Italy never fails to leave a lasting impression.
Upon reflecting on this remarkable adventure from Portugal to Italy and beyond, travelers will forever cherish the memories made along this extraordinary journey. The lessons learned about different cultures, history, and oneself will continue to shape their perspectives long after returning home. So if you have the opportunity to embark on this remarkable journey from Portugal to Italy, seize it with excitement and anticipation – for it is an experience that will undoubtedly stay with you forever.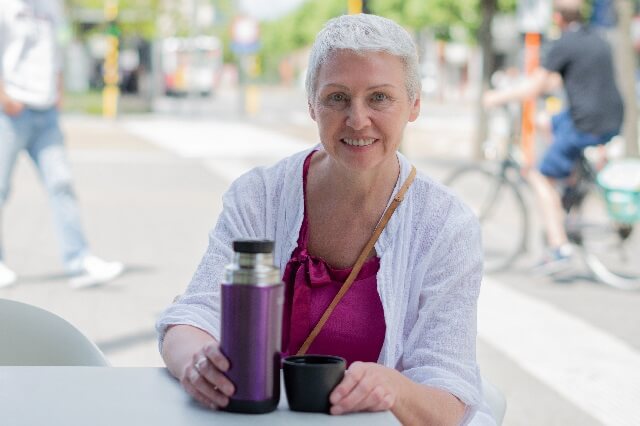 I'm a passionate traveler, writer, and Italophile. My fascination with Italy's history, art, and culture has led me on countless adventures across the Italian landscape. Through "I Live Italy," I share my love for this extraordinary country and aims to inspire others to explore its boundless beauty.