Vacationing in lovely Italy can be a trip steeped in culture, arts and history.
[wp_ad_camp_2]
Visiting the one time roman colony of Lucce can provide entertainment for everyone. The town center is enclosed in a brick wall from the sixteenth century that has a path along the top of the wall. The city is filled with churches, monuments and gardens. The Cathedral of San Martino dates back to the eleventh century, the Church of San Michele in Foro features a Romanesque marble facade, carved marble columns and artwork form the twelfth through fifteenth centuries. Casa di Puccini is the fifteenth century home of famous composer Giacoma Puccini and is now a school o fmusic and museum dedicated to the former dweller. Lucce National Picture Gallery offers views of tapestries, frescoes and the artwork of artists such as Agnolo Bronzine Domenico, Boccafini and Luca Giondone Spectacular views can be seen from the 130 foot rises. Torre Guinigi and Lake Como offers a laid back look at small town life in Italy. Villa Carlotta is an eighteenth century botanical garden and museum sure to delight the horticulture lover. Fiesole features a roman amphitheater and roman baths dated back to 1BC. The Nearby Florence hill offers trails for the bicycling enthusiast.
Sicily
Sicily is known for it's burning volcanoes like Mt. Etna and should be visited during your tour of Italy for this reason alone. Sicily also offers wonderful Italian culture, shopping and entertainment for the whole family.
Venice
Venice is a sight to behold with it's sweeping gondolas traveling the waterway streets and it's old world flavor. Sites to visit while in Venice are Ponte di Rialto, a sixteenth century bridge that offers terrific views of the waterways, opportunities for people watching, shopping and photo opportunities all from the bridge itself. The famous St. Mark's square should be visited and offers wonderful Italian cafes. The Basilica di San Marco is where Gallileo first presented his telescope to the public. The Venice Film Festival is hosted in late August or early September and can provide for great photo shots of the stars if you are in the right place at the right time.
Rome
Rome is filled with art, architecture, history and religion. Rome is also known for it's stylish clothing and residents, so dress appropriately but be sure to bring comfortable shoes or pick up a pair in one of the many high quality shoe shops found in Rome. Visit the Colosseum, dating back to 80 AD where roman emperors amused themselves and the Roman citizens with gladiator games, sporting events, and theater productions. The Sistene Chapel is also a must see. The painted ceilings of Michelangelo are often named as the greatest artwork in all of history. The Pantheon temple is also a popular ancient site and should be included in your travel itinerary.
[wp_ad_camp_4]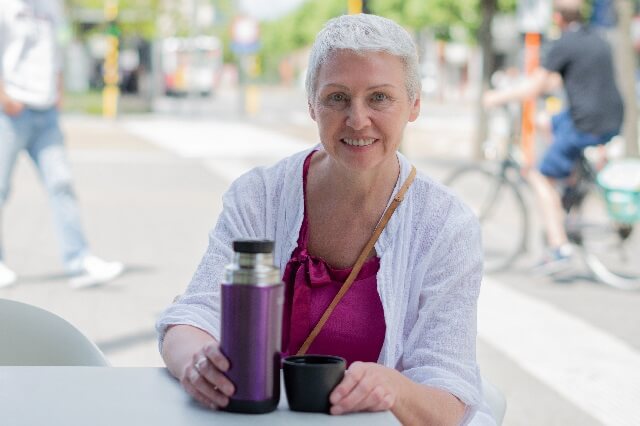 I'm a passionate traveler, writer, and Italophile. My fascination with Italy's history, art, and culture has led me on countless adventures across the Italian landscape. Through "I Live Italy," I share my love for this extraordinary country and aims to inspire others to explore its boundless beauty.