Let's start with wine bars and cafes! In Italy bars are literally on every corner. Do not confuse them with the classic American bars. Italian bars ( or caffè) serve café, cappuccinos, hot chocolates, tea, light snacks and aperitifs. We recommend in particular 2 historic places.
[wp_ad_camp_2]
The Gilli which is a wine bar and restaurant and since 1733 it has been serving also all kinds of treats and light meals.. (Piazza della Repubblica,ph: +39 055 213 896). And just in front the Giubbe Rosse Cafè where you can have brunch from 9€ or a complete menu from 18€ ( Piazza della Repubblica 13/14; ph: +39 055 212 280).
Tip: a coffee is way too cheaper (up to 1€) at the counter that at your sit at the table. In this way you can enjoy a good coffee-break in fantastic places without spending a fortune!
Once stuffed with an excellent Italian Breakfast with cappuccino and brioche you are ready to visit the Uffizi Museum, probably the reason why you got your flight ticket to Florence!
Palazzo Vecchio (Uffizi) is an amazing palace set just around Piazza della Signoria, once the centre of political power and city life. Just behind there is the spectacular Ponte Vecchio housing numerous antique and modern jewellery shops and the Signoria open arched gallery
In the Uffizi Gallery you can enjoy Italian masterpieces from Medieval period to Modern. Just to give you some masters' names: you will be meeting Leonardo, Michelangelo, Botticelli and Caravaggio.
There are also periodic modern art exhibitions Check the official website to get all info and the ticket reservations to avoid extenuate queues. The main entrance is under the portico of the Palazzo degli Uffizi 6 and it is open from Tuesday to Sunday from 8.15am until 6.35pm (last entry 6pm). Admission: €9.50 (plus €3 to online reservations); concessions available. (uffizi.firenze.it). One of the best ways to reach the city centre is to get the n. 23 bus or line B.
To get an affordable accommodation while in Florence you can check the following nice Bed and Breakfast ( B&B) providing clean accommodations and friendly atmosphere. The Abatjour B&B close to the train station, Soggiorno Primavera, the central B&B Cinque Sensi, Althea rooms B&B, Cimarosa Armony BB, a Casa di Dante BB; Bed and Breakfast tourist house, Bed and breakfast Montebello B&B. Usually a double room costs around 50-70 euros per night.
If you prefer a guest house or a budget hotel you can try this selection where the prices are very good for the quality and the services they offer. Hotel Castri which is set in a Renascent villa with a green park, hotel Palazzuolo, hotel Guelfa, il Ghiro guest house. There are also studios and apartments or upper scale hotels where you start form 50 euros per person per night at the Gemini Studio, Alex house, Leopolda hotel, hotel Autopark, hotel Erina, Alamanni Hotel, Hotel Beatrice, Goldoni hotel. This prices are for a night stay and they are subject to changings but in general they include breakfast, linen and towels.
[wp_ad_camp_4]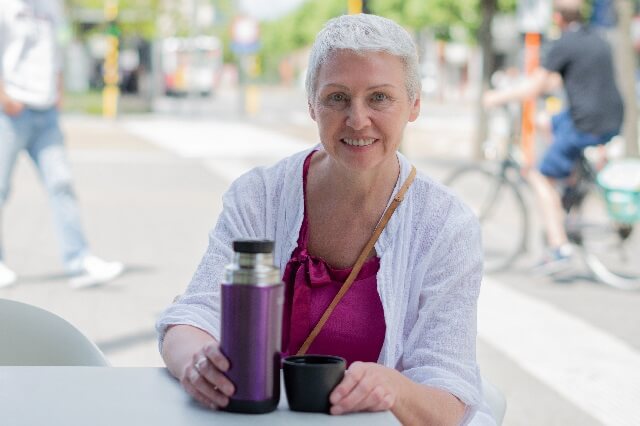 I'm a passionate traveler, writer, and Italophile. My fascination with Italy's history, art, and culture has led me on countless adventures across the Italian landscape. Through "I Live Italy," I share my love for this extraordinary country and aims to inspire others to explore its boundless beauty.