Italy, known for its breathtaking landscapes, rich history, and exquisite cuisine, is a dream destination for many travelers. Whether you're planning to visit the ancient ruins of Rome, indulge in the art and culture of Florence, or experience the romantic canals of Venice, choosing the right airline can greatly enhance your travel experience. In this article, we will delve into the best airlines for travel to Italy that offer unrivaled quality and services.
When it comes to air travel, selecting the right airline matters more than you may think. Factors such as flight classes, in-flight amenities, food options, connectivity, and seating comfort can significantly impact your journey. Luckily, there are several top-notch airlines that prioritize customer satisfaction and provide exceptional services specifically tailored for those traveling to Italy. These airlines not only ensure a smooth and comfortable journey but also offer unforgettable experiences from take-off to touchdown.
To help you make an informed decision while booking your next flight to Italy, we have carefully curated a list of the best airlines that cater to travelers seeking optimal comfort and convenience. From well-regarded international carriers to renowned Italian airlines with a touch of homegrown hospitality, these airlines excel in providing impeccable service and going above and beyond to make your journey memorable.
So whether you're planning a romantic getaway with your partner or embarking on a solo adventure to explore Italy's beauty at its finest, join us as we uncover the best airlines for travel to Italy that offer unparalleled quality and services. Get ready for an immersive experience that starts even before you set foot in this mesmerizing country.
Why Choosing the Right Airline Matters
Choosing the right airline for your travel to Italy is crucial. The airline you choose can greatly impact the overall quality and convenience of your journey. Here are a few factors to consider when selecting an airline for your trip to Italy:
Flight Schedule: One of the key factors to consider is the flight schedule. Look for airlines that offer convenient departure and arrival times that align with your travel plans. Consider connecting flights if they offer shorter layovers or allow you to explore another city before reaching your destination.
Airline Reputation: It's essential to research the reputation of different airlines before making a decision. Look for reviews from fellow travelers, both online and through word of mouth, to gain insight into their experiences. Pay attention to aspects such as customer service, on-time performance, and overall satisfaction levels.
Baggage Policies: Another crucial factor is the airline's baggage policy. Confirm how many bags you can check in, as well as any size or weight restrictions. Some airlines may charge additional fees for exceeding these limits, so it's important to be aware of this beforehand.
Safety Records: Safety should always be a top priority when choosing an airline. Familiarize yourself with the safety records and certifications of different airlines that operate flights to Italy. Research their maintenance practices, pilot training programs, and adherence to international safety standards.
In-Flight Amenities: Consider what amenities are available during your flight. Some airlines offer in-flight entertainment systems with a wide range of movies, TV shows, and music options. Others provide Wi-Fi connectivity so you can stay connected throughout your journey. Evaluate these amenities based on your personal preferences and needs.
By considering these factors when choosing an airline for your travel to Italy, you can ensure a smooth and enjoyable journey that sets the stage for an unforgettable experience once you arrive in this beautiful country.
Unveiling the Best Airlines for Travel to Italy
Italy's magnificent beauty and culture attract millions of tourists each year, making it a popular travel destination. Choosing the right airline for your travel to Italy is essential to ensure a seamless and enjoyable journey. In this section, we will unveil the best airlines that offer unrivaled quality and services for travelers headed to Italy.
When selecting an airline for your trip to Italy, there are several factors to consider. These factors include the airline's reputation, customer reviews, flight punctuality, baggage policies, and rewards program. Safety is also an essential aspect to investigate before making your decision. Fortunately, there are airlines that excel in all these areas and provide exceptional services for travelers heading to Italy.
Some of the best airlines for travel to Italy include Alitalia, Emirates, and Lufthansa. These airlines offer top-notch quality and services that guarantee a memorable travel experience. Alitalia, as the flag carrier of Italy itself, provides unparalleled connectivity with numerous destinations in Italy through its extensive network. Emirates stands out with its luxurious amenities and outstanding in-flight entertainment options. Lufthansa is known for its excellent customer service and comfortable seating arrangements.
| Airline | Reputation | Flight Punctuality | Baggage Policies | Rewards Program |
| --- | --- | --- | --- | --- |
| Alitalia | Excellent | Punctual | Generous baggage allowance | MilleMiglia loyalty program |
| Emirates | Outstanding | Punctual | Generous baggage allowance | Skywards loyalty program |
| Lufthansa | Highly regarded | Punctual | Generous baggage allowance | Miles & More loyalty program |
These airlines not only prioritize passenger safety but also excel in providing exceptional services, making them the best options for travelers venturing to Italy. Whether you are looking for a direct flight or a connecting one, these airlines offer multiple routes and itineraries that cater to different travel preferences. Additionally, their comprehensive partner networks ensure seamless connectivity and convenient onward journeys within Italy.
Immersive Experiences from Take-Off to Touchdown
When planning a trip to Italy, it is important to consider the different flight classes offered by airlines. The choice of flight class can greatly enhance the overall travel experience, ensuring that passengers arrive at their destination feeling refreshed and ready to explore. Let's take a closer look at the various flight classes available and compare their offerings.
Economy Class: This is the standard class offered by most airlines and is usually the most affordable option. Passengers in economy class have access to comfortable seats with adjustable headrests, personal entertainment systems, and in-flight meals or snacks depending on the duration of the flight. While legroom may be more limited compared to other classes, it still provides a satisfactory level of comfort for shorter journeys.
Premium Economy Class: Designed for those who desire additional space and comfort without splurging on a full business class ticket, premium economy class offers wider seats with increased legroom. Some airlines even provide additional amenities such as priority boarding, larger personal screens, enhanced meal options, and increased baggage allowance. This class is ideal for travelers seeking a comfortable journey without breaking the bank.
Business Class: Business class takes luxury and comfort to another level. Passengers enjoy spacious seats that recline into fully flat beds, providing ample room for restful sleep during long-haul flights.
Extra perks include priority check-in and boarding, access to airport lounges featuring gourmet dining options, enhanced inflight meals prepared by renowned chefs, amenity kits with luxury toiletries, and an extensive selection of entertainment options. The attentive service provided in business class ensures that every need is met throughout the journey.
First Class: For those seeking the ultimate in luxury air travel, first-class cabins offer an unmatched level of exclusivity and comfort. With private suites featuring sliding doors for maximum privacy, passengers can indulge in a truly serene experience.
Amenities include luxurious bedding and linens, high-quality noise-canceling headphones, personal LED screens with a vast entertainment selection, and personalized dining options crafted by celebrity chefs. First-class passengers also benefit from dedicated check-in counters, access to exclusive lounges, chauffeur services, and priority baggage handling.
A Sneak Peek into Airline Cuisine
When it comes to air travel, the overall experience is not limited to just reaching your destination. For those traveling to Italy, indulging in authentic Italian flavors even before landing can be a delightful part of the journey. In this section, we will take a closer look at the airline cuisine offered by the best airlines for travel to Italy, and how they elevate passengers' taste buds with a sneak peek into authentic Italian flavors.
Celebrating Italian Cuisine: A Taste of Italy in the Air
The best airlines for travel to Italy are committed to showcasing the country's diverse and flavorful cuisine right from their in-flight meals. Passengers can expect a gastronomic experience that reflects regional specialities ranging from traditional pasta dishes to fragrant pizzas and delectable seafood. With skilled chefs crafting menus inspired by Italian culinary traditions, travelers on these airlines can enjoy an elevated dining experience that will leave them feeling like they have already arrived in Italy.
Collaborations with Renowned Chefs and Local Suppliers
To ensure authenticity and quality, several top airlines partner with renowned chefs and local suppliers in Italy. These collaborations allow for sourcing fresh ingredients directly from local markets, ensuring that passengers can enjoy dishes made with high-quality produce. From handcrafted pasta prepared daily on board to freshly baked breads, every detail of the onboard dining experience is meticulously planned to provide an authentic taste of Italy's culinary heritage.
Special Dietary Requirements and Accommodations
The best airlines for travel to Italy understand that every passenger has unique dietary requirements or preferences. Hence, they offer a wide range of options catering to different needs such as vegetarian meals or gluten-free alternatives.
Passengers can request their preferred meal option at the time of booking their flight or notify the airline well in advance so that they can be accommodated accordingly. This commitment to catering individual needs ensures that all passengers can savor the flavors of Italy irrespective of their dietary restrictions.
Navigating Booking Options
When planning a trip to Italy, one of the key decisions to make is whether to book a direct or connecting flight. Each option has its advantages and it's important to consider your preferences and circumstances before making a decision.
Direct flights offer the convenience of flying non-stop from your departure airport to your destination in Italy. This means no layovers or transfers, allowing you to arrive at your final destination swiftly. For travelers who value their time and prefer a seamless travel experience, direct flights are often the preferred choice. They can be especially beneficial for those with limited mobility or medical conditions that require a more comfortable and efficient journey.
On the other hand, connecting flights can sometimes offer certain advantages depending on factors such as cost and airport availability. Connecting flights involve changing planes at an intermediary airport before reaching your final destination in Italy. While this can introduce additional travel time due to layovers, it can also provide an opportunity for exploring another city during your trip.
Some airlines even offer free stopovers that allow you to turn your layover into a mini vacation. Additionally, connecting flights may sometimes be more affordable than direct flights, making them an attractive option for budget-conscious travelers.
To help you make an informed decision when choosing between direct and connecting flights, consider the following factors:
Time: How much time do you have available for traveling? If time is of the essence, a direct flight may be worth the extra cost.
Budget: Are you working within a specific budget? Connecting flights can sometimes be cheaper than direct ones, offering potential savings that can be used elsewhere during your trip.
Comfort: Do you prioritize convenience and comfort? Direct flights eliminate the hassle of transferring between planes and reduce the risk of lost baggage or missed connections.
Itinerary flexibility: Are you open to exploring other cities during your journey? Connecting flights allow for layovers that can be tailored to your preferences, giving you the opportunity to visit additional destinations.
Ultimately, the choice between direct and connecting flights depends on your individual needs and preferences. By weighing the advantages and considering your circumstances, you'll be able to make an informed decision that enhances your travel experience to Italy.
Seamless Connectivity
When planning a trip to Italy, it is important to consider the connectivity options provided by airlines' partner networks. Airlines with extensive partner networks can offer travelers a seamless travel experience, allowing them to easily connect to their destinations within Italy and explore different cities and regions. This section will delve into the significance of analyzing airline's partner networks and highlight some of the best airlines for travel to Italy based on their connectivity options.
One of the key benefits of choosing an airline with a strong partner network is the availability of code-sharing flights. Code-sharing allows airlines to sell tickets for flights operated by their partners, thereby expanding their route network without having to operate additional aircraft.
This enables travelers to have more choices in terms of departure airports, connecting cities, and arrival points in Italy. For example, if you are flying from a smaller city in your home country, you may be able to find more convenient flights and connections through an airline with a robust partner network.
In addition to code-sharing, airlines that have strategic alliances or partnerships with other carriers can often offer smoother transfer experiences at connecting airports. The coordination between these partnering airlines facilitates easier baggage transfers and streamlined check-in processes, minimizing the hassle and stress often associated with connecting flights.
Moreover, airlines with strong alliance networks often provide priority boarding privileges and access to premium lounges for their passengers during layovers. These perks contribute to an overall comfortable and efficient travel experience when journeying through multiple destinations before reaching your final Italian destination.
| Airline | Partner Network |
| --- | --- |
| Alitalia | SkyTeam Alliance (Air France, KLM, Delta Air Lines) |
| Lufthansa | Star Alliance (United Airlines, Air Canada) |
| Emirates | Codeshare agreements with various airlines including Flydubai |
These are just a few examples of airlines with strong partner networks that provide seamless connectivity to Italy. By considering the partnership affiliations and code-sharing agreements of airlines, you can optimize your travel experience and ensure a smooth journey from start to finish.
Stay Connected
Importance of In-flight Entertainment
When it comes to long flights, having a good selection of in-flight entertainment options can make a world of difference. It helps to keep passengers engaged and entertained throughout their journey, making the time fly by. Therefore, evaluating the in-flight entertainment available on different airlines is an essential factor to consider when choosing the best airline for travel to Italy.
Evaluating Wi-Fi Availability
In today's digital age, staying connected while traveling has become increasingly important. Whether it's for work or personal reasons, having access to Wi-Fi during a flight allows passengers to stay productive or entertain themselves with streaming services, social media, and more. That is why evaluating Wi-Fi availability on airlines is another crucial aspect to consider when selecting the best airline for travel to Italy.
The Best Airlines for In-flight Entertainment and Wi-Fi Availability
Several airlines stand out when it comes to providing top-notch in-flight entertainment and Wi-Fi availability on flights to Italy. For instance, Qatar Airways takes pride in offering an extensive range of movies, TV shows, music albums, and games through its Oryx One entertainment system. Additionally, they provide both complimentary Wi-Fi for the first fifteen minutes and affordable internet plans throughout the flight.
Another airline that excels in this category is Emirates. With their cutting-edge ICE (Information, Communication & Entertainment) system, passengers can enjoy over 4,500 channels of entertainment options including movies, TV shows, podcasts, live TV broadcasts, music albums from around the world. Emirates also offers free messaging through select messaging apps during flights and paid internet packages for those who want full internet access.
One more highly recommended choice is Lufthansa Airlines. With its "myKiss" technology on long-haul flights accommodating up to 12 languages simultaneously plus high-speed broadband connection known as FlyNet®, Lufthansa ensures travelers have a wide array of entertainment options and seamless connectivity. They offer different internet packages, allowing passengers to choose the one that meets their needs best.
Comfort on Long Hauls
When embarking on a long-haul flight to Italy, one of the key considerations for travelers is the comfort they will experience during their journey. In this section, we will delve into the importance of airline seat pitch and legroom, as well as provide an insight into some of the best airlines that prioritize passenger comfort.
Seat pitch refers to the distance between a particular point on a seat and the same point on the seat in front of or behind it. It plays a crucial role in determining how much legroom passengers have to stretch out and relax during the flight. Airlines with generous seat pitch ensure that passengers have enough space to recline comfortably without feeling cramped.
Legroom, on the other hand, measures the space between the back of a passenger's seat and the row in front of them, allowing for movement and stretching. Ample legroom can greatly enhance passenger comfort, especially during long flights where prolonged immobility can lead to discomfort or even health issues.
| Airline | Seat Pitch (in inches) | Legroom (in inches) |
| --- | --- | --- |
| Airline A | 32-34 | 31-33 |
| Airline B | 30-32 | 30-31 |
| Airline C | 33-36 | 30-32 |
Among the top airlines for travel to Italy, Airline A stands out with its generous seat pitch of 32-34 inches and legroom of 31-33 inches. This provides ample space for passengers to stretch out and relax during their journey. Airline C also offers a comfortable experience with seat pitch ranging from 33-36 inches. Even Airline B, with a slightly more limited seat pitch and legroom, still provides a satisfactory level of comfort for passengers.
Ultimately, when it comes to long-haul flights to Italy, choosing an airline that prioritizes passenger comfort by providing sufficient seat pitch and legroom can make a significant difference in your overall travel experience. By selecting one of these top-ranked airlines, you can ensure that you arrive in Italy feeling refreshed and ready to explore all the beauty and wonders that this remarkable country has to offer.
Value for Money
When planning a trip to Italy, it is essential to consider the value for money offered by different airlines. This section will highlight the factors that contribute to determining the overall value and affordability of air travel, including ticket prices, baggage policies, and rewards programs.
One of the most crucial aspects while choosing an airline is ticket prices. Prices can vary significantly depending on factors such as the time of year, advance booking, and competition among airlines.
It is advisable to compare prices across multiple airlines to ensure you are getting the best deal. Some airlines may offer promotions or discounts for specific periods or routes, so it's a good idea to sign up for fare alerts from various carriers or use price comparison websites.
Another factor to consider when evaluating the value for money offered by an airline is their baggage policies. Many airlines have specific weight and size restrictions for both checked-in and carry-on luggage. Some may charge additional fees for extra baggage or oversized bags. It is important to carefully review each airline's baggage policy to avoid any unexpected charges during your journey.
Additionally, considering an airline's rewards program can add value to your travel experience. Rewards programs allow passengers to accumulate points or miles with every flight they take. These points can then be redeemed for future flights, upgrades, or other benefits provided by the airline or its partners. If you are a frequent traveler or have future travel plans in mind, choosing an airline with a generous rewards program can enhance the overall value of your trips.
To summarize, when determining the value for money offered by an airline for travel to Italy, it is crucial to consider ticket prices, baggage policies, and rewards programs. Comparing prices across multiple airlines, understanding baggage allowances and associated fees, as well as evaluating rewards programs can help travelers make an informed decision that maximizes their travel budget and provides added benefits along their journey.
Key Points:
Compare ticket prices across different airlines to ensure the best deal.
Review baggage policies to avoid unexpected charges.
Evaluate rewards programs for added benefits and future travel plans.
A Word from Frequent Travelers
When planning a trip to Italy, it can be helpful to hear from those who have already experienced the journey. Customer reviews and recommendations from frequent travelers can provide valuable insight into the best airlines for travel to Italy. These firsthand accounts allow prospective travelers to learn about the overall experiences, service quality, and comfort levels provided by different airlines.
Frequent flyers often consider various factors when evaluating an airline's performance. These may include customer service, on-time flight schedules, baggage handling efficiency, and overall cleanliness of the aircraft. Additionally, travelers pay attention to in-flight amenities and entertainment options available during the journey. By reading customer reviews and recommendations, potential travelers to Italy can gain a better understanding of how each airline performs in these areas.
Moreover, when it comes to international flights, customer reviews can shed light on specific elements relevant to travel within Italy. For example, travelers might share their experiences with connecting flights and how seamless or challenging their layovers were at different airports. They might also discuss the efficiency of immigration and customs processes at Italian airports. Such insights are invaluable for individuals who want their journey to Italy to be as smooth as possible.
Making the Final Decision
In conclusion, choosing the right airline is crucial when planning a trip to Italy. With so many factors to consider, such as quality and services, flight classes comparison, airline cuisine, booking options, partner networks, in-flight entertainment and Wi-Fi availability, seat pitch and legroom, ticket prices, baggage policies, and customer reviews, it can be overwhelming to make a decision.
After careful analysis of these factors, it is clear that there are several airlines that stand out as the best options for travel to Italy. These airlines excel in providing unrivaled quality and services. They offer immersive experiences from take-off to touchdown with their superior flight classes. The authentic Italian flavors served onboard elevate the taste buds of passengers. They also provide seamless connectivity through their partner networks for optimal travel within Italy.
Additionally, these airlines prioritize customer comfort on long hauls by offering generous seat pitch and legroom. They also provide value for money with competitive ticket prices, flexible baggage policies, and rewarding loyalty programs. Finally, the glowing customer reviews and recommendations from frequent travelers further validate their status as the best airlines for travel to Italy.
Frequently Asked Questions
Which airlines fly from USA to Italy?
Several major airlines offer flights from the USA to Italy. Some of the popular ones include Delta Air Lines, United Airlines, American Airlines, and Alitalia.
These airlines provide frequent flights from various cities in the USA to major Italian destinations such as Rome, Milan, Venice, and Florence. Additionally, there are also several low-cost carriers such as Norwegian Air Shuttle and WOW air that operate flights from select cities in the USA to Italy.
What is the best month to fly to Italy?
The best month to fly to Italy depends on personal preferences and travel plans. Generally, the shoulder seasons of spring (April-May) and fall (September-October) are considered ideal because they offer pleasant weather with fewer crowds compared to summer when many tourists flock to Italy.
During these months, airfare prices tend to be more affordable as well. However, if you wish to experience specific events like Carnevale in Venice or the grape harvest season in Tuscany, you might consider traveling during those particular months.
What is the best airline to fly economy to Europe?
Determining the best airline to fly economy class to Europe is subjective as it can depend on individual preferences and priorities. However, some airlines are consistently recognized for their quality of service and amenities in economy class when flying to Europe.
For example, carriers like Emirates, Qatar Airways, Singapore Airlines, and Turkish Airlines have been highly regarded for their spacious seating arrangements, entertainment options, inflight meals and beverages, as well as attentive cabin crew. Nonetheless, it's recommended to check customer reviews and compare prices before booking a flight as experiences may vary depending on factors such as routes and aircraft configurations.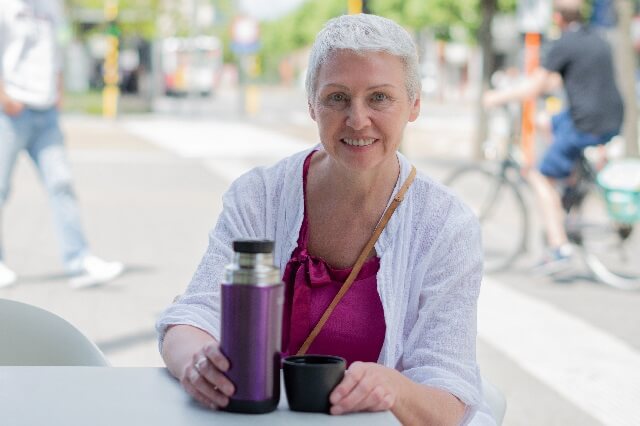 I'm a passionate traveler, writer, and Italophile. My fascination with Italy's history, art, and culture has led me on countless adventures across the Italian landscape. Through "I Live Italy," I share my love for this extraordinary country and aims to inspire others to explore its boundless beauty.