Italy is a dream destination for many travelers, from its rich history and vibrant culture to its stunning landscapes and mouth-watering cuisine. However, exploring Italy doesn't have to break the bank. In this blog post, we will uncover the best Italy travel deals that allow you to experience all that this beautiful country has to offer while staying within your budget.
As modern travelers become increasingly cost-conscious, finding unique and budget-friendly travel deals in Italy is essential. Whether you're a seasoned globetrotter or planning your first trip abroad, our aim is to provide you with all the information you need to plan an unforgettable Italian adventure without compromising on quality or experiences.
From exclusive seasonal offers to hidden gems off-the-beaten-path, we'll guide you through the best deals available across Italy's mesmerizing cities and stunning coastal regions. In addition, we'll share tips on affordable accommodations, transportation options, dining experiences, and strategic ways to maximize your travel budget.
So get ready to embark on a journey of discovery as we unveil the best Italy travel deals that will make your dream Italian vacation a reality without breaking the bank. With these incredible opportunities at your fingertips, there has never been a better time to start planning your adventure in bella Italia.
Seasonal Splendors
Italy is a country that offers unique experiences throughout the year, and each season brings its own splendors. Traveling to Italy during different seasons can not only provide you with a variety of experiences but also help you find exclusive deals and discounts. Here are some seasonal travel deals that you can take advantage of when planning your trip to Italy:
Winter Wonderland: Winter is an excellent time to visit Italy, especially if you enjoy skiing or snowboarding. The Italian Alps offer world-class ski resorts like Courmayeur and Livigno, and you can find discounted winter ski packages during this time. In addition to winter sports, you can also explore the charming Christmas markets in cities like Milan and Florence for unique gifts and festive atmosphere.
Springtime Awakening: Spring brings new life to Italy with blooming flowers and mild temperatures. It's a great time to visit the countryside and witness flower festivals such as Infiorata di Noto in Sicily or Spello's Flower Festival in Umbria. Many hotels and accommodations offer special rates during spring, allowing you to enjoy Italy's beauty without breaking the bank.
Summer Escapes: Italy's coastline comes alive during summer, making it the perfect time for seaside getaways. Whether it's sunbathing on the Amalfi Coast, exploring the colorful villages of Cinque Terre, or relaxing on the sandy beaches of Sardinia, there are plenty of budget-friendly options available. Look out for last-minute deals on accommodations or consider staying in neighboring towns that offer lower prices compared to popular tourist hotspots.
To make the most out of these seasonal travel deals, it's important to plan ahead and do thorough research. Subscribe to newsletters from airlines or travel agencies that specialize in Italian holidays for exclusive offers and promotions. Additionally, consider traveling during shoulder seasons (spring or fall) when prices tend to be lower compared to peak tourist periods.
Overall, each season in Italy offers something unique and unforgettable. By taking advantage of the exclusive deals available during each time of the year, you can experience Italy's seasonal splendors while staying within your budget.
Cultural Capitals at a Bargain
Italy is renowned for its rich history, vibrant culture, and stunning architecture, making its major cities like Rome, Florence, and Venice must-visit destinations for travelers. However, exploring these cultural capitals doesn't have to break the bank. In this section, we will showcase affordable ways to explore Italy's major cities while staying within your budget.
One of the key areas where you can save money is accommodation. While luxury hotels may be tempting, consider opting for budget-friendly alternatives such as hostels or bed and breakfasts. These options not only offer lower rates but also provide unique experiences and opportunities to interact with fellow travelers.
When it comes to transportation within the cities, public transportation is often the most cost-effective choice. Cities like Rome and Florence have efficient bus and metro systems that can take you to all the major attractions at a fraction of the cost of taxis or private transfers. Additionally, walking or biking around the city not only saves money but also allows you to soak in the local atmosphere and discover hidden gems along the way.
To fully immerse yourself in Italy's culture without breaking your budget, look for budget-friendly tours and attractions. Many cities offer free or discounted admission days to popular museums and landmarks. Taking advantage of these special offers can help you save money while still experiencing Italy's rich cultural heritage.
Finally, don't forget about local experiences that allow you to engage with Italian culture on a deeper level. Take part in cooking classes or food tours to explore Italian cuisine without splurging on fancy restaurants. Visit local markets to sample fresh produce and experience daily life in Italy firsthand.
By utilizing these affordable ways to explore Italy's major cities, you can make the most of your travel budget while still immersing yourself in all that these cultural capitals have to offer. Whether it's strolling through ancient Roman ruins in Rome or marveling at Renaissance art in Florence, there are countless opportunities for unforgettable experiences without breaking the bank.
Hidden Gems
Italy is a country known for its iconic cities like Rome, Florence, and Venice. However, it also hides some hidden gems that offer unique travel experiences. In this section, we will uncover Italy's best-kept secret destinations and the great travel deals available in these lesser-known places.
One such hidden gem is Matera, located in the southern region of Basilicata. This ancient city is famous for its Sassi, which are cave dwellings carved into the mountainside. Matera has been designated as a UNESCO World Heritage site and offers a fascinating glimpse into Italy's rich history. Travelers can find great deals on accommodations in Matera's boutique hotels and guesthouses, allowing them to experience this unique destination without breaking the bank.
Another hidden gem worth exploring is Alberobello, a small town in the region of Puglia. It is renowned for its trulli houses with cone-shaped roofs, giving it a fairytale-like atmosphere. Alberobello offers visitors a chance to step back in time and immerse themselves in its charming streets and alleyways. Travelers can take advantage of special offers on vacation rentals or bed and breakfasts to stay within their budget while experiencing the magic of Alberobello.
To truly escape the crowds and discover natural beauty, the Amalfi Coast's lesser-known sister, the Cilento Coast, provides an excellent alternative. With picturesque fishing villages like Palinuro and Acciaroli dotting its coastline, this hidden gem offers stunning beaches, crystal-clear waters, and scenic hiking trails. Travel deals for accommodations along the Cilento Coast make it an affordable option for those seeking tranquility away from more touristy areas.
| Destination | Deal |
| --- | --- |
| Matera | Discounted accommodations in boutique hotels and guesthouses |
| Alberobello | Special offers on vacation rentals or bed and breakfasts |
| Cilento Coast | Budget-friendly accommodations along the scenic coastline |
All Roads Lead to Rome
Transportation plays a crucial role in any travel experience, and Italy offers a variety of budget-friendly options for getting around. From trains to buses and budget airlines, travelers can navigate the country efficiently without breaking the bank. By taking advantage of these transportation options, visitors can save money while enjoying the convenience and beauty of Italian landscapes.
Trains: The Reliable and Scenic Option
Italy has an extensive train network that connects major cities, making it an excellent option for budget-conscious travelers. The national railway company, Trenitalia, offers regional and high-speed trains that provide comfortable and efficient journeys. Travelers can choose between different ticket types, including regional tickets for short distances or faster intercity trains for longer distances. By purchasing regional tickets in advance or opting for slower trains, travelers can save even more money.
Buses: Affordable Connections to Charming Towns
Buses are another cost-effective transportation option in Italy, especially when exploring smaller towns or rural areas not easily accessible by train. Companies like FlixBus offer affordable fares with connections to various destinations across the country. Additionally, local bus services within cities provide an economical means of getting around and exploring different neighborhoods.
Budget Airlines: Flying on a Shoestring Budget
For those looking to cover long distances quickly or visit islands like Sicily or Sardinia, budget airlines are worth considering. Low-cost carriers such as Ryanair and EasyJet offer competitive fares to several Italian cities from major European hubs. However, it's essential to book flights well in advance and be aware of additional fees for things like baggage or seat selection.
By choosing trains, buses, or budget airlines based on their itineraries and prices, travelers can create an affordable transportation plan that suits their trip's needs. It's also worth exploring regional passes or discount cards like the Italy Rail Pass or Roma Pass which provide access to multiple modes of transportation and discounts on attractions.
By utilizing these budget-friendly transportation options, travelers can save money and allocate more of their budget towards immersing themselves in Italy's vibrant culture and irresistible culinary delights.
Foodie's Delight
Italy is renowned for its exquisite cuisine, making it a paradise for food lovers. However, dining in Italy can sometimes be perceived as expensive. In this section, we will uncover how to savor Italy's culinary treasures on a shoestring budget. By following our recommendations and taking advantage of food-related deals, you can experience the authentic flavors of Italy without breaking the bank.
Authentic and Affordable Eateries
One of the best ways to enjoy Italian cuisine on a budget is by dining at local trattorias and osterias. These small, family-run establishments offer delicious home-cooked meals at affordable prices.
Explore the streets away from tourist hotspots and seek out these hidden gems where locals gather for their daily meals. Not only will you find traditional dishes made with fresh, locally sourced ingredients, but you'll also be able to immerse yourself in an authentic Italian dining experience.
Additionally, take advantage of the popular "aperitivo" culture in Italy. Many bars and cafes offer aperitivo specials during early evenings. For the price of a drink, you can indulge in a buffet-style spread of appetizers and small bites. It's the perfect opportunity to try various Italian delicacies while enjoying a glass of wine or spritz.
Food-Related Deals
Italy offers plenty of food-related deals that allow visitors to explore its culinary wonders beyond just restaurants. Consider taking discounted cooking classes where skilled chefs will teach you how to make classic Italian dishes using local ingredients. Not only will you get hands-on experience in preparing Italian cuisine, but you'll also get to savor your creations afterward.
Another great option is exploring local food markets known for their delightful assortment of ingredients and traditional dishes. These markets are not only great places to witness everyday Italian life but also an opportunity to sample various regional specialties. Look out for gourmet food markets such as Florence's Mercato Centrale or Rome's Testaccio Market, where you can savor street food and local delicacies at reasonable prices.
Sun, Sea, and Savings
Italy is known for its beautiful coastal regions, offering stunning views of the Mediterranean Sea. From the renowned Amalfi Coast to the picturesque Cinque Terre and the idyllic island of Sardinia, Italy's coastal destinations are a must-visit for beach lovers and nature enthusiasts.
The good news is that you don't have to break the bank to enjoy these breathtaking locations. In this section, we will explore affordable ways to discover Italy's beautiful coastal destinations while saving money.
Accommodations play a significant role in budget-friendly travel, and when it comes to Italy's coastal regions, there are several options that won't break your budget. Consider staying in smaller towns or villages near popular coastal tourist spots. These areas often offer more affordable accommodations with easy access to the main attractions. Hostels and guesthouses are also excellent options for budget-conscious travelers.
Transportation can be another major expense when exploring Italy's coastal areas. However, there are several ways you can save on transportation costs. Utilize public transportation such as buses or trains instead of expensive private transfers or taxis. These options not only allow you to take in the stunning scenery along the way but also help save money on parking and fuel costs.
Activities and experiences in Italy's coastal destinations can add up quickly, especially if you opt for popular tours or attractions. To save money while still enjoying all that these regions have to offer, consider exploring on your own and seeking out free or low-cost activities. Snorkeling, hiking along scenic coastal trails, or simply relaxing on the beach are wonderful ways to enjoy Italy's coastal beauty without spending a fortune.
By taking advantage of these tips, you can discover Italy's beautiful coastal destinations at a discount without compromising on your experience. Whether you choose to visit the glamorous Amalfi Coast with its breathtaking cliffs and colorful towns or explore the charming fishing villages of Cinque Terre, there are plenty of opportunities for affordable coastal adventures in Italy. So pack your swimsuit, grab your sunscreen, and get ready to enjoy sun, sea, and savings in Italy's stunning coastal regions.
Package Deals Galore
Italy is not only known for its picturesque landscapes and rich history but also for its alluring all-inclusive vacation packages that cater to various budgets. Whether you're a budget-conscious traveler or someone looking for a hassle-free vacation experience, choosing an all-inclusive package can be the perfect solution.
These packages offer a wide range of benefits, from convenient accommodations and flights to guided tours and even meals. Let's explore how you can make the most of these all-inclusive Italian vacation deals.
One of the main advantages of opting for an all-inclusive vacation package is the convenience it offers. These packages often include accommodations in well-located hotels or resorts that are close to major attractions and transportation hubs, making it easier for you to navigate through your chosen destination. Additionally, flights are typically included in these packages, ensuring a seamless travel experience from start to finish.
Another benefit of choosing an all-inclusive package is the opportunity to save money. Many travel agencies and operators negotiate special rates with airlines, hotels, and tour providers when putting together these packages, resulting in significant savings compared to booking each element separately. By taking advantage of these deals, you can allocate your budget towards other experiences such as trying local cuisine or indulging in unique activities.
When selecting an all-inclusive Italian vacation package, it's essential to consider your specific interests and preferences. Whether you're drawn to the captivating cities like Rome or Florence, or prefer exploring the scenic countryside or coastal regions like Tuscany or Amalfi Coast, there are numerous package options available tailored to different areas and themes. Some packages may focus on cultural experiences with city tours while others may emphasize culinary adventures with cooking classes and food tours.
To ensure maximum value for money, it's recommended to compare different package deals offered by reputable travel agencies or online platforms. Look out for packages that include guided tours, entrance fees to popular attractions, and transportation within the destination, as these can significantly enhance your experience without adding extra costs. Reading reviews and seeking feedback from other travelers who have utilized similar packages can provide valuable insights and help you make an informed decision.
Strategic Saving Tips
Italy is a dream destination for many travelers, but it can also be quite expensive. However, with some strategic saving tips, you can maximize your Italy travel budget and enjoy the best that this beautiful country has to offer without breaking the bank. Here are some tips to help you make the most of your money while exploring Italy.
One of the most effective ways to save money on your trip to Italy is by booking in advance. Whether it's your accommodations, flights, or attractions, booking early can often result in significant savings. Many hotels and airlines offer discounted rates for early bookings, so make sure to plan ahead and take advantage of these deals.
Another way to save money while traveling in Italy is by visiting during shoulder seasons. The peak tourist season in Italy is during the summer months when prices tend to be higher. By visiting in the spring or fall, you can enjoy lower prices on accommodations and attractions while still enjoying pleasant weather and fewer crowds.
In addition to booking in advance and choosing the right time to visit, there are other ways to stretch your budget while in Italy. Consider opting for self-guided tours instead of costly guided tours. With a little research and planning, you can explore popular attractions on your own and save money on tour fees.
Take advantage of local resources for free experiences as well. Many cities in Italy have public gardens that are free to enter and provide a peaceful retreat from the bustling streets. Additionally, keep an eye out for cultural events happening during your visit as they often offer free entry or discounted tickets.
By implementing these strategic saving tips, you can make the most of your Italy travel budget and create unforgettable memories without worrying about overspending.
Strategic Saving Tips
Book in advance
Visit during shoulder seasons
Opt for self-guided tours
Take advantage of local resources
Conclusion
In conclusion, Italy offers a plethora of travel deals that cater to various interests and budgets. Whether you're seeking seasonal splendors or cultural immersion in major cities, there are countless opportunities to explore this beautiful country without breaking the bank. From hidden gems to scenic coastal destinations, Italy has something for every traveler looking for unique experiences at discounted prices.
One of the key takeaways from this blog post is the importance of timing your visit to Italy. Each season offers its own advantages and exclusive travel deals. Whether it's winter ski packages, spring flower festivals, or summer seaside getaways, you can plan your trip based on your preferred activities and avail special discounts and promotions.
Furthermore, this article has provided insights into how travelers can make the most of their budget by finding affordable accommodations, utilizing budget-friendly transportation options, savoring authentic Italian cuisine on a shoestring budget, and exploring off-the-beaten-path destinations. From charming countryside retreats to lesser-known coastal towns, these hidden gems offer unique travel experiences with great deals that are often overlooked.
Ultimately, these best Italy travel deals are meant to inspire readers to embark on their dream Italian adventure while staying within their budget constraints. By taking advantage of these opportunities and implementing strategic saving tips mentioned throughout the blog post, anyone can plan an unforgettable trip to Italy without sacrificing quality or experiences. So start planning today and immerse yourself in all that Italy has to offer while making memories that will last a lifetime.
Frequently Asked Questions
How much does a decent trip to Italy cost?
The cost of a decent trip to Italy can vary depending on various factors such as the duration of the trip, the type of accommodation, transportation choices, dining options, and activities included. On average, a basic 10-day trip to Italy for two people can cost around $3,000 to $5,000 excluding airfare.
However, keep in mind that this is just a rough estimate and prices can greatly fluctuate depending on personal preferences and choices made during the trip planning process.
Is Costco travel Italy worth it?
Costco travel Italy can be worth it for some travelers. Costco offers vacation packages to Italy that include hotel accommodations, transfers, and sometimes even guided tours. These packages often provide good value for money as they are negotiated in bulk by Costco.
However, it's important to compare prices with other travel agencies or booking sites to ensure you are getting the best deal. Additionally, it's essential to carefully read through the package details and restrictions before making a reservation through Costco travel or any other agency.
What is the best travel agent for Italy?
Determining the best travel agent for Italy depends on personal preferences and requirements. Several travel agents specialize in Italian vacations and offer tailored experiences based on individual interests. Some popular options include Avventure Bellissime, Go-today.com, Zicasso, and Select Italy.
It's advisable to research various agents' reviews and customer feedback to determine their reliability and quality of service. Additionally, consider your specific needs such as budget constraints or desire for personalized itineraries when selecting a travel agent for your trip to Italy.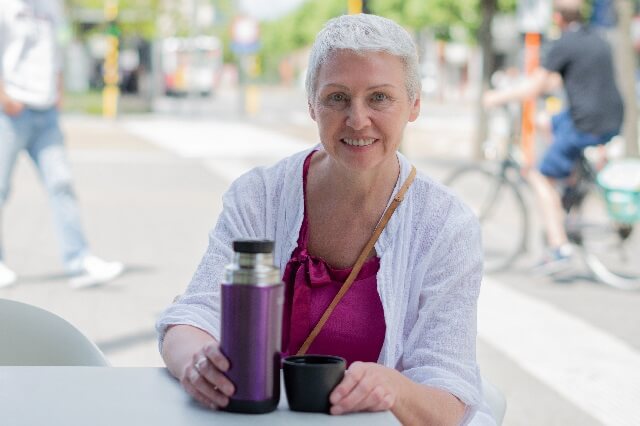 I'm a passionate traveler, writer, and Italophile. My fascination with Italy's history, art, and culture has led me on countless adventures across the Italian landscape. Through "I Live Italy," I share my love for this extraordinary country and aims to inspire others to explore its boundless beauty.