Best Places To Go In Italy
When you want to find out more about where to go in Italy, you will have to consider how this beautiful country fits into your travel plans. Italy is one of the most popular European destinations today because it provides an easy gateway to the Mediterranean Sea. The country is very flat for most of the inland. You can expect to see rolling hills all around and lush green forests all throughout. It is no surprise that Italy attracts a large number of outdoor enthusiasts every year. Whether you want to relax on a sunny beach, take in the marvelous art and architecture or participate in various activities, there is a place for you in Italy.
There are plenty of different places to visit in Italy so before you travel you will have to determine what you are looking for in terms of where to go in Italy. Italy, a European country with an extensive Mediterranean coast, has produced a strong impression on Western culture and food. Its capital, Rome, ishome to the Vatican and world-historic ruins and other major attractions. Other major cities also include Florence, with Renaissance art and magnificent architecture; Venice, with its beautiful beaches; Milan, Italy's fashion capital; and Pisa, its famous floating village.
Your first step when booking ahead of time to where to go in Italy is to determine when you want to go. The best time to visit Italy is from May to September when the weather is cooler and the sea temperatures are high. However, if you are travelling during the high season (which extends from mid-March to mid-May), you will be restricted to visiting Venice and Milan only. Travelling in the high season can be expensive so you will need to factor this into your budget when deciding where to go in Italy.
One of the most popular cities in Italy is Naples. It is also home to some of the most beautiful beaches in the world. Between June and September the weather in Naples is great and you will find that it is one of the most attractive cities to visit Italy. The low season (from November to February) is very hot and the beaches are absolutely beautiful. Booking ahead of time to where to go in Italy is vital so you can avoid paying over the odds when it comes to your accommodation in Naples.
For those travelling from colder countries such as the United Kingdom, Edinburgh, or Glasgow, a visit to Rome or Milan would be a good idea. These cities are less crowded than Rome or Milan and they offer a more relaxed style of visiting Italy. The Edinburgh and Glasgow flights have cheap accommodation available and you could even book ahead for your accommodation if you're travelling from the UK. For those travelling from afar, booking ahead would ensure that you get an early start on your vacation and you don't miss out on any cultural events or museums.
Rome is another must see city for those travelling from colder countries. You can either choose to visit it during summer or winter. Winter is the best time to visit Italy because you can visit the famous tourist attractions such as the Trevi fountain and the Sistine Chapel during winter. The temperature is relatively cold in Milan during the summer months which is also a great advantage.
Florence and Tuscany are also well worth a visit. If you're travelling from the UK you can hire a car and drive yourself to Florence and Tuscany – hire a bike will make sure you stay in comfort and the roads are well formed so that you don't have to worry about getting lost. Florence and Tuscany are the best places to go for art galleries and museums, and if you have a family there's also plenty to keep them occupied.
The highest city in Italy is Rome and is situated on the Costan Alps. The tourist hub of Rome is a great place to visit, and you can see some of the most beautiful architecture in the world by visiting the historic center. There are some stunning mountain biking trails right in the heart of the historic center, and if you're lucky you might even come across La Dolce Vita, the 'Island of the Saints'. This is one of the best-preserved villages in Italy and is worth visiting with the whole family!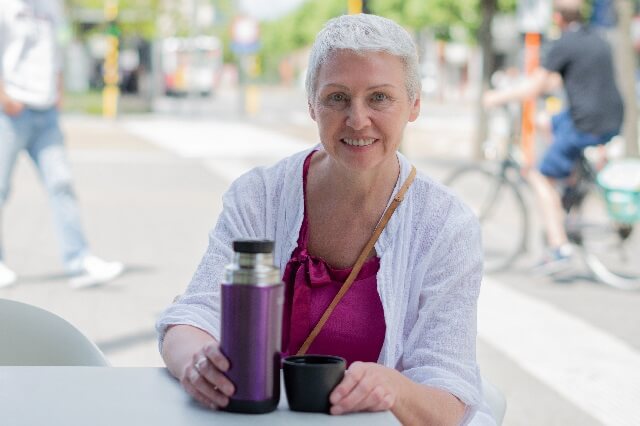 I'm a passionate traveler, writer, and Italophile. My fascination with Italy's history, art, and culture has led me on countless adventures across the Italian landscape. Through "I Live Italy," I share my love for this extraordinary country and aims to inspire others to explore its boundless beauty.