Europe is a dream destination for many travelers, with its rich history, stunning architecture, and diverse cultures. However, the cost of traveling across Europe can add up quickly. That's why finding the cheapest way to get from one popular destination to another is essential for those exploring Europe on a budget. In this blog post, we will focus on one particular journey: the cheapest way to travel from Italy to Amsterdam.
Italy and Amsterdam are two top travel destinations in Europe, each offering unique experiences and attractions. From the ancient ruins of Rome to the picturesque canals of Amsterdam, there is something for every traveler in these stunning cities. But how can you make this journey without breaking the bank?
In this article, we will explore various transportation options available to travelers looking to go from Italy to Amsterdam while keeping costs down. We will delve into flight options from Rome to Amsterdam, train routes from Milan to Amsterdam, bus routes from Venice to Amsterdam, ferry options from Naples to Amsterdam, and even the possibility of renting a car in Florence for a scenic road trip. Additionally, we'll provide money-saving tips for accommodation and sightseeing in Amsterdam.
Embark on an adventure through Europe without worrying about your budget. Join us as we discover the cheapest ways to travel from Italy to Amsterdam and embrace all that these amazing destinations have to offer.
Rome to Amsterdam
Flying from Rome to Amsterdam is a convenient and time-saving option for travelers looking to make the journey quickly. Various airlines offer direct flights between these two vibrant cities, providing an array of choices for budget-conscious travelers.
One advantage of choosing to fly from Rome to Amsterdam is the relatively short travel time. Direct flights typically take around 2 hours and 30 minutes, allowing travelers to reach their destination swiftly. Additionally, flying offers the convenience of multiple daily departures, enabling flexibility in travel plans.
When it comes to finding affordable fares, budget airlines are worth considering. Ryanair and EasyJet are two popular low-cost carriers that operate flights between Rome and Amsterdam. These airlines often provide competitive prices, especially if booked in advance or during promotional periods. However, it is important to note that budget airlines may have additional fees for baggage or other services, so be sure to consider these costs when comparing options.
| Airline | Approximate Fare Range (one-way) |
| --- | --- |
| KLM | $100 – $200 |
| Alitalia | $150 – $250 |
| Ryanair* | $50 – $100 |
| EasyJet* | $70 – $120 |
Milan to Amsterdam
When considering the cheapest way to travel from Italy to Amsterdam, train routes are an excellent option to explore. The train journey from Milan to Amsterdam offers a combination of convenience, affordability, and picturesque views along the way.
Several train operators provide routes from Milan to Amsterdam, including Trenitalia and Thalys. The duration of the journey can vary depending on the specific route and any transfers involved, but on average, it takes around 10-12 hours. While this may seem like a long travel time, it can be an opportunity to relax, read a book, or enjoy the passing scenery.
One of the advantages of choosing a train as your mode of transportation is that it generally tends to be more affordable than flying. Ticket prices for trains from Milan to Amsterdam can range from €50-€150, depending on factors such as booking in advance and selecting different class options. It's worth checking for any discounts or promotions that might be available for train travel at the time of booking.
Another benefit of traveling by train is the comfort and convenience it offers. Trains usually provide spacious seating with plenty of legroom and amenities such as power outlets and onboard Wi-Fi. Additionally, there are dining cars where you can purchase refreshments or bring your own snacks for the journey.
Overall, if you're looking for an affordable way to travel from Milan to Amsterdam while still enjoying comfort and scenic views, taking a train is highly recommended. Consider booking your tickets in advance to secure better fares, and don't forget to check for any discounts or promotions offered by train operators.
While traveling by train takes longer compared to other modes of transportation like flying or driving, it provides a unique experience that allows you to sit back and enjoy the changing landscapes as you make your way towards your destination.
Venice to Amsterdam
For budget-conscious travelers looking for an affordable way to travel from Italy to Amsterdam, taking a bus from Venice to Amsterdam is a great option. There are several bus routes available that provide both convenience and affordability.
FlixBus: FlixBus is one of the most popular bus companies in Europe and offers direct routes from Venice to Amsterdam. The journey takes approximately 15-17 hours, depending on the specific route and any stops along the way. FlixBus provides comfortable seating, free Wi-Fi, power outlets, and onboard restroom facilities. Additionally, they often offer discounted fares if booked in advance or as part of a package deal.
Eurolines: Another reliable bus company operating routes from Venice to Amsterdam is Eurolines. They provide direct buses that take around 16-18 hours to complete the journey. Eurolines offers comfortable seating with ample legroom, air conditioning, Wi-Fi (in some buses), and toilet facilities onboard. Similar to FlixBus, Eurolines also offers discounted fares for early bookings or special promotions.
Other Bus Companies: In addition to FlixBus and Eurolines, there are other regional bus companies that offer connections from Venice to Amsterdam. It's worth checking with local operators or websites specializing in bus travel to find additional options that may suit your preferences or schedule.
Taking a bus from Venice to Amsterdam not only provides an affordable travel option but also allows travelers to enjoy the scenic beauty of the European countryside along the way. It's important to note that while bus travel takes longer compared to other modes of transportation like flights or trains, it can be more cost-effective for those on a tight budget.
Before embarking on this journey, it's recommended to book your bus tickets in advance online as prices tend to be cheaper when purchased ahead of time. Additionally, be sure to check the departure and arrival points in both Venice and Amsterdam, as they may differ depending on the bus company chosen.
Florence to Amsterdam
To embark on a budget-friendly journey from Florence to Amsterdam, renting a car can be an excellent option. This section will delve into the details of car rental options, approximate costs, necessary documents or permits, and the flexibility and potential for scenic detours during this road trip.
When it comes to renting a car in Florence, there are several reputable international car rental companies available. These companies offer a wide range of vehicles that suit different budgets and travel preferences. From compact cars to larger vehicles suitable for families or groups, travelers can choose what best fits their needs.
The cost of renting a car in Florence varies depending on factors such as the duration of the rental, the type of vehicle chosen, and any additional services requested (such as GPS navigation or child seats). On average, travelers can expect to pay around €25-€50 per day for a standard economy-class vehicle. It is worth noting that prices may fluctuate depending on the season and demand.
To rent a car in Florence, visitors typically need to present their valid driver's license issued in their home country along with an International Driving Permit (IDP). The IDP is an official translation of your driver's license and helps ensure universal understanding. Additionally, some car rental companies may require a credit card for the reservation or security deposit purposes.
One major advantage of choosing a car rental option is the flexibility it offers during the journey from Florence to Amsterdam. Travelers can take detours to explore charming towns and picturesque landscapes along the way. The route offers breathtaking sights from the rolling hills of Tuscany to beautiful coastal regions in France or Belgium. It allows adventurers to customize their itinerary and explore more than just the end destinations.
Naples to Amsterdam
Traveling from Naples to Amsterdam by ferry offers a unique and scenic experience for those looking to explore Europe on a budget. With several ferry routes available, this section will discuss the different options, duration, cost of tickets, and the amenities offered onboard.
Ferry Routes
There are multiple ferry routes available for traveling from Naples to Amsterdam. One popular option is taking a ferry from Naples to Genoa or Civitavecchia, and then another ferry from there to Amsterdam. Another possibility is taking a ferry from Naples to Barcelona or Marseille, and then continuing the journey by land or another ferry to Amsterdam. These routes provide flexibility for travelers who may want to explore other destinations along the way.
Duration and Cost
The duration of the Ferry journey from Naples to Amsterdam can vary depending on the route chosen. Typically, it takes around 1-2 days to reach Amsterdam from Naples by ferry. However, it's important to consider that travel times can be longer due to weather conditions or any unforeseen circumstances.
In terms of cost, ferry tickets are usually more affordable compared to flights or train journeys. Prices can vary depending on the season and availability, so it's recommended to book in advance and keep an eye out for any special promotions or discounts offered by the ferry companies.
Amenities and Experience
Ferry travel offers a unique experience with various amenities onboard. Most ferries have comfortable cabins with private or shared facilities, restaurants offering meals throughout the day, cafes, shops, entertainment areas, and even swimming pools. Travelers can enjoy stunning views of the sea during the journey and take advantage of onboard activities and entertainment options.
Moreover, traveling by ferry allows passengers more freedom in terms of baggage allowance compared to flights. This makes it convenient for those who wish to bring larger suitcases or even bicycles with them during their trip.
Budget-Friendly Accommodation Options in Amsterdam
Amsterdam is a popular destination for travelers, but it can also be quite expensive. However, there are several budget-friendly accommodation options available for those looking to save some money during their stay.
Affordable Hotels, Hostels, and Airbnbs
One of the easiest ways to find budget-friendly accommodation in Amsterdam is by opting for affordable hotels, hostels, or Airbnbs. There are numerous options available throughout the city that cater to different budgets and preferences.
In general, hostels offer the most budget-friendly rates and are a great option for solo travelers or those who don't mind sharing a room with others. Many hostels also have communal kitchens where guests can prepare their meals, helping to save even more money on dining out.
If you prefer more privacy and comfort, there are also affordable hotels and Airbnbs available in Amsterdam. Keep in mind that prices may vary depending on the location and time of year. It's worth comparing prices and reading reviews from previous guests to ensure you're getting the best value for your money.
Finding Discounted Rates and Special Deals
To further save on accommodation costs in Amsterdam, it's recommended to look for discounted rates or special deals. Websites like Booking.com or Expedia often offer deals or promotions on hotel bookings. It's advisable to book your accommodation well in advance to secure the best rates.
Another option is to consider last-minute booking websites like HotelTonight or Hotwire, which can sometimes offer significant discounts on hotel rooms that haven't been filled. Additionally, signing up for loyalty programs with hotels or booking platforms can provide access to exclusive discounts or member-only rates.
Alternative Lodging Options
For the truly budget-conscious traveler looking for unique experiences, alternative lodging options such as couchsurfing or house swaps can be considered. Couchsurfing allows travelers to find local hosts who offer free accommodation, providing an excellent opportunity to meet locals and gain insider knowledge about Amsterdam.
House swaps involve exchanging homes with someone in Amsterdam or a local resident looking to travel to your destination. Not only does this option eliminate accommodation costs, but it also allows you to experience living like a local.
Money-Saving Tips for Amsterdam Sightseeing
As a popular tourist destination, Amsterdam offers a wealth of attractions and activities to explore. However, sightseeing can quickly add up and strain your budget. In this section, we will share some money-saving tips for Amsterdam sightseeing that will help you make the most of your visit without breaking the bank.
One of the most cost-effective ways to explore Amsterdam's attractions is by purchasing discounted city passes or museum cards. The I amsterdam City Card, for example, offers free entry to many top attractions, including museums like the Van Gogh Museum and the Rijksmuseum. It also provides unlimited use of public transportation, allowing you to travel around the city easily and conveniently.
If you are looking for free or budget-friendly activities in Amsterdam, consider joining walking or biking tours. Exploring on foot or by bike not only saves you money but also allows you to discover hidden gems and experience the city like a local. Many companies offer both guided and self-guided tours that cater to different interests and budgets.
Money-Saving Tips
Purchasing discounted city passes or museum cards
Joining walking or biking tours
Lastly, finding affordable dining options can significantly contribute to reducing your overall expenses during your time in Amsterdam. Look for local markets and food stalls where you can sample delicious street food at a fraction of the cost compared to restaurants. Additionally, consider picnicking in one of Amsterdam's beautiful parks or along its iconic canals while enjoying a scenic view.
By following these money-saving tips for Amsterdam sightseeing, you can make your trip more affordable without compromising on experience. Remember to plan ahead, research deals and discounts, and embrace the adventure of exploring this vibrant city on a budget.
Conclusion
In conclusion, traveling from Italy to Amsterdam doesn't have to be expensive. By exploring different modes of transportation and taking advantage of budget-friendly options, you can embark on an affordable adventure through Europe.
Whether you prefer the speed and convenience of a flight, the leisurely pace of a train journey, the affordability of bus travel, the flexibility of a road trip, or the unique experience of a ferry ride, there are plenty of options to suit your preferences and budget.
Before making your travel arrangements, consider whether you prioritize cost or convenience. While flights may be quicker, they may also come with higher price tags. On the other hand, trains provide a scenic and comfortable way to travel between Milan and Amsterdam, but keep in mind that certain routes may involve multiple transfers.
If you're looking for the most affordable option, consider taking a bus from Venice to Amsterdam. Not only will this save you money, but it also allows you to enjoy the landscapes along the way.
Once you've arrived in Amsterdam, there are many budget-friendly accommodation options available. From cozy hostels and affordable hotels to unique Airbnbs and couchsurfing opportunities, you can find comfortable lodgings without breaking the bank. Additionally, while in Amsterdam, take advantage of cost-effective ways to explore the city's attractions.
Consider purchasing discounted city passes or museum cards for access to multiple sights at discounted rates. Take advantage of free walking or biking tours to see the city from a different perspective while saving money.
In summary, traveling from Italy to Amsterdam on a budget is all about embracing adventure and finding creative ways to save money while still enjoying all that Europe has to offer. Whether by plane, train, bus, car rental or ferry ride – there are plentiful affordable travel options available that will allow you explore new places without breaking your savings account.
Frequently Asked Questions
How much is a train from Italy to Amsterdam?
The cost of a train ticket from Italy to Amsterdam can vary depending on various factors such as the time of year, type of train, and class of service. Generally, prices range from around €100 to €250 for a one-way ticket.
It's important to note that prices may change due to factors like availability and demand. To get an accurate price estimate, it is recommended to check with specific train operators or online booking platforms.
What is the cheapest way to travel to Amsterdam?
The cheapest way to travel to Amsterdam from Italy would typically be by bus or budget airlines. Many long-distance bus companies offer affordable fares between different European cities, including routes from Italy to the Netherlands.
Budget airlines often have promotional deals and discounts that can make flying a cost-effective option compared to other modes of transportation. However, it's advisable to compare prices, consider travel duration, and factor in additional costs like baggage fees before making a decision.
How do I get from Italy to the Netherlands?
There are several ways to travel from Italy to the Netherlands, depending on personal preference and available options. One common method is by train, which offers direct connections between major Italian cities like Rome or Milan and cities in the Netherlands such as Amsterdam or Rotterdam. Another popular option is flying, with many airports in both countries serving international flights.
Budget airlines frequently operate routes between Italy and the Netherlands at competitive prices. Additionally, long-distance buses provide an alternative for those seeking more affordable travel options while taking into account longer travel times compared to trains or planes. Ultimately, the choice depends on factors like desired speed, comfort level, budget constraints, and individual preferences for each mode of transportation.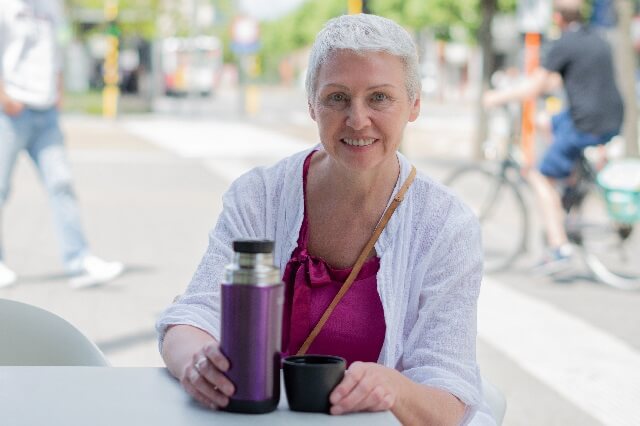 I'm a passionate traveler, writer, and Italophile. My fascination with Italy's history, art, and culture has led me on countless adventures across the Italian landscape. Through "I Live Italy," I share my love for this extraordinary country and aims to inspire others to explore its boundless beauty.