Are you planning a family trip to Italy and looking for the best tips and recommendations? Look no further than our family travel Italy blog. Italy is a wonderful destination for families, offering a perfect blend of history, culture, and adventure for both kids and adults. From exploring ancient ruins to enjoying delicious gelato, there's something for everyone to love in Italy.
In this article, we will cover everything you need to know about family travel in Italy, including the best places to visit, family-friendly accommodations, dining options for kids, cultural experiences, transportation tips, and more. Whether you're traveling with toddlers or teenagers, there's no shortage of incredible experiences awaiting your family in Italy.
Join us as we take you on a virtual tour of this enchanting country and provide you with valuable insights to make your family vacation in Italy an unforgettable one. Get ready to create lasting memories with your loved ones as you explore the rich history and beauty of Italy together.
Best Places to Visit
When it comes to family travel in Italy, there are countless amazing destinations to explore. From the bustling city of Rome to the picturesque Amalfi Coast, Italy offers a wide range of experiences that are perfect for families. Here are some of the best places to visit with your loved ones:
Rome
Rome is a city filled with history and wonder, making it an ideal destination for families. Kids will love exploring the ancient ruins of the Colosseum and the Roman Forum, while parents can appreciate the rich cultural heritage of the city. Don't miss out on visiting Vatican City and St. Peter's Basilica, where you can climb to the top of the dome for stunning views of the city.
Venice
Venice is a unique and enchanting destination that is sure to capture the imagination of both children and adults. Take a leisurely gondola ride along the canals, explore St. Mark's Square and its famous basilica, and visit the Venice Biennale for a dose of art and culture. Don't forget to indulge in some delicious gelato as you wander through this charming city.
Florence
Florence is known for its incredible art and architecture, making it a fantastic place for families to explore together. Visit the Uffizi Gallery to see masterpieces by artists such as Michelangelo and Botticelli, climb to the top of Giotto's Bell Tower for panoramic views of Florence, and take a day trip to see the iconic Leaning Tower of Pisa.
Amalfi Coast
For families who enjoy beach vacations, the Amalfi Coast is an excellent choice. With its crystal-clear waters, colorful cliffside villages, and delicious cuisine, this area offers something for everyone. Take a boat tour along the coast, relax on one of the many beautiful beaches, and sample some authentic limoncello while enjoying breathtaking sea views.
No matter which destinations you choose to visit in Italy with your family, you're sure to create unforgettable memories that will last a lifetime. Each location has its own unique charm and attractions that cater to both adults and children alike – making it an excellent choice for your next family vacation.
Family-Friendly Accommodations
When traveling as a family in Italy, finding the right accommodations can be crucial to a successful trip. Fortunately, there are numerous family-friendly hotels, resorts, and vacation rentals throughout the country that cater to the needs of parents and children alike. Here are some recommendations for family-friendly accommodations in Italy:
– Hotels: Many hotels in Italy offer special amenities and services for families, such as connecting rooms, cribs, and child-friendly dining options. Some popular family-friendly hotel chains in Italy include Best Western, Hilton, and Marriott, all of which have properties in major cities and tourist destinations.
– Resorts: For a more all-inclusive experience, families may want to consider staying at a resort in Italy. Resorts often offer kids' clubs, swimming pools, and organized activities for children of all ages. Look for family-friendly resorts on the Amalfi Coast, in Tuscany, or near Lake Garda.
– Vacation Rentals: Families who prefer more space and privacy may opt for a vacation rental in Italy. Websites like Airbnb and VRBO feature a wide range of options, from apartments in the heart of Rome to villas in the Italian countryside. Look for properties with kid-friendly amenities like playgrounds or game rooms.
When selecting accommodations for your family trip to Italy, it's important to consider factors such as location, amenities, and budget. Many hotels and resorts offer special packages or deals for families, so be sure to inquire about any available discounts when making your reservation.
Dining with Kids in Italy
When traveling to Italy with kids, dining out can be a fun and memorable experience for the whole family. Italian cuisine is known for its delicious flavors and fresh ingredients, and there are plenty of family-friendly restaurants where parents and children can enjoy a tasty meal together. Here are some tips for dining with kids in Italy:
Look for restaurants that offer kid-friendly menus or have options that cater to younger palates. Many Italian restaurants are accustomed to serving families and will have dishes like pizza, pasta, and gelato that kids love.
Choose eateries with outdoor seating if possible. This provides more space for kids to move around and allows parents to relax while enjoying their meal.
Be mindful of dining times in Italy. Italians typically eat dinner later in the evening, so it's a good idea to plan your meals accordingly to avoid hungry and restless kids.
In addition to these tips, there are specific local dishes that kids will likely enjoy trying while in Italy. Classic favorites such as spaghetti carbonara, margherita pizza, and gelato are always a hit with young diners.
Many Italian restaurants also offer simple grilled meats or fish paired with vegetables, providing healthy options that appeal to children's tastes. By seeking out family-friendly eateries and being open to trying traditional Italian dishes, dining out becomes an enjoyable aspect of the family travel experience in Italy.
Cultural Experiences for Families
Italy is a country rich in history, art, and culture, making it the perfect destination for families looking to immerse themselves in a new and exciting experience. When visiting Italy with kids, there are countless opportunities to explore the cultural heritage of this beautiful country. Families can take advantage of hands-on activities, visit museums, attend local festivals, and partake in various cultural experiences that are both educational and entertaining.
One must-visit cultural landmark for families is the Vatican City in Rome. The Vatican Museums offer a wide array of fascinating exhibits that are sure to capture the interest of both children and adults. Another family-friendly activity is attending festivals throughout Italy, such as the Carnevale in Venice or the Festa della Rificolona in Florence. These events often feature parades, music, traditional food, and activities that are perfect for families with young children.
For a more hands-on experience, families can participate in workshops where they can learn about Italian traditions like pasta-making or mask-painting. Many cities offer these types of interactive experiences that allow children to get creative while learning about Italian culture firsthand. Whether it's exploring ancient ruins or participating in traditional festivities, there are endless cultural experiences for families to enjoy in Italy.
| Cultural Experience | Location |
| --- | --- |
| Vatican Museums | Rome |
| Carnevale Festival | Venice |
| Pasta-Making Workshop | Florence |
Family-Friendly Transportation
Exploring by Public Transportation
Italy has an extensive public transportation system that makes it easy for families to get around. From trains to buses, public transportation can be a convenient and affordable way to travel between cities and explore different regions. When traveling with kids, it's important to check for family-friendly services such as designated family areas on trains or special accommodation for strollers and baby gear.
Convenience of Car Rentals
For families who prefer the flexibility of having their own vehicle, renting a car can be a great option for exploring Italy. Many rental companies offer car seats and other essential child safety accessories, making it easier for parents to navigate the country with young children. Keep in mind that driving in some Italian cities can be challenging due to narrow streets and heavy traffic, so it's important to be prepared for the unique driving conditions.
Family-Friendly Travel Services
Another option for getting around Italy with kids is to utilize family-friendly travel services. This may include private driver options, which can provide a more comfortable and hassle-free experience for families.
Some tour companies also offer family-oriented day trips and excursions tailored specifically for parents traveling with children, providing a fun and educational way to explore Italy while minimizing logistical challenges. Researching these options ahead of time can help families find the best transportation solutions that suit their needs.
Navigating Italy's diverse landscapes and vibrant cities with children can be an enjoyable experience with the right transportation choices that cater to family needs. Whether using public transportation, renting a car, or utilizing specialized travel services, families can make the most of their Italian adventure while ensuring convenience and comfort for everyone involved.
Tips for Traveling with Kids in Italy
When traveling with kids in Italy, it's important to be prepared and plan ahead to ensure a smooth and enjoyable trip for the whole family. One of the first tips for parents is to pack light, but efficiently. This means bringing along essentials such as diapers, wipes, snacks, and entertainment for the little ones while also being mindful of baggage restrictions.
Another tip for traveling with kids in Italy is to schedule breaks and downtime into your itinerary. While it's tempting to try and see and do everything while on vacation, little ones can easily become tired and cranky if they're overstimulated or exhausted from too much activity. Planning for relaxation time, nap breaks, or simply taking it easy can make all the difference in keeping everyone happy and energized.
Traveling with children often means expecting the unexpected, so it's essential to have a flexible attitude when exploring Italy with your family. Whether it's adjusting your plans due to unexpected weather or accommodating a sudden change in mood from your little ones, being adaptable will help reduce stress and allow you to fully enjoy the experience of traveling with kids.
| Tips | Details |
| --- | --- |
| Pack Efficiently | Bring essentials such as diapers, wipes, snacks, and entertainment |
| Schedule Breaks | Plan relaxation time, nap breaks, or downtime into your itinerary |
| Stay Flexible | Be prepared for unexpected changes and be adaptable during your travels |
Safety and Health Considerations
When traveling with family, safety and health considerations are of utmost importance. In Italy, it's essential to be mindful of potential safety concerns, especially in crowded tourist areas. While exploring popular destinations like Rome, Venice, and Florence, be sure to keep a close eye on your children and secure your belongings to avoid theft or pickpocketing. Additionally, it's advisable to familiarize yourself with emergency protocols and the location of nearby healthcare facilities in case of accidents or illnesses.
In terms of health considerations, it's wise to pack a small first aid kit with essential medications and supplies for common ailments. It's also important to stay hydrated, especially during the hot summer months when temperatures in Italy can soar. Encourage your children to drink plenty of water and apply sunscreen regularly to protect their skin from the sun's rays.
For families with specific health needs or concerns, it may be helpful to research the availability of medical services in advance. Accessing healthcare in Italy can vary depending on the region you're visiting, so having a basic understanding of the local healthcare system and knowing where to find English-speaking medical professionals can provide peace of mind for parents.
By being proactive about safety and health considerations while traveling in Italy with your family, you can ensure that everyone enjoys a safe and memorable experience exploring this beautiful country. From practicing situational awareness in busy public spaces to being prepared for minor health issues, prioritizing safety and wellness will help you make the most of your family adventure in Italy.
Conclusion
In conclusion, traveling to Italy with your family can provide unforgettable experiences and create lasting memories. From exploring ancient ruins in Rome to cruising the canals of Venice, there are endless opportunities for families to bond and discover the beauty of Italian culture together. The country's rich history, delicious cuisine, and stunning landscapes offer something for everyone, making it an ideal destination for family travel.
Throughout this article, we have highlighted the best places to visit, family-friendly accommodations, dining options, cultural experiences, transportation tips, and practical advice for traveling with kids in Italy. By carefully considering these aspects of your trip, you can ensure a smooth and enjoyable experience for your entire family. From indulging in gelato to marveling at iconic landmarks such as the Colosseum and Leaning Tower of Pisa, Italy offers plenty of excitement and educational opportunities for children and adults alike.
Ultimately, embarking on a family adventure in Italy allows you to strengthen bonds, gain new perspectives, and create cherished moments that will be remembered for years to come. So pack your bags, prepare your itinerary, and get ready to create lifelong memories with your loved ones in one of the most breathtaking countries in the world. Buon viaggio. (Safe travels).
Frequently Asked Questions
What is the best way for a family to travel in Italy?
The best way for a family to travel in Italy is by using a combination of trains and local transportation. Italy's train network is extensive, reliable, and allows for easy access to multiple cities and attractions.
Additionally, many cities in Italy are pedestrian-friendly, making walking a great way to explore. Using buses or rental cars can also be convenient for reaching specific destinations outside of major cities.
Is it good to travel to Italy with kids?
Traveling to Italy with kids can be a wonderful experience. The country is rich in history, art, and culture, providing countless opportunities for educational and enjoyable experiences for children. Many Italian cities have family-friendly attractions such as interactive museums, parks, and gelato shops that make the trip enjoyable for both parents and kids.
How much money should I bring to Italy for 3 days?
The amount of money to bring to Italy for 3 days can vary depending on individual spending habits and planned activities. On average, budget travelers might plan on around 70-100 Euros per person per day which would cover accommodation, food, local transportation, admission fees to attractions, and some souvenirs or shopping.
However, it's always good to allow some extra funds for unexpected expenses or splurges. Additionally, having a credit card with no foreign transaction fees can help provide additional financial flexibility during the trip.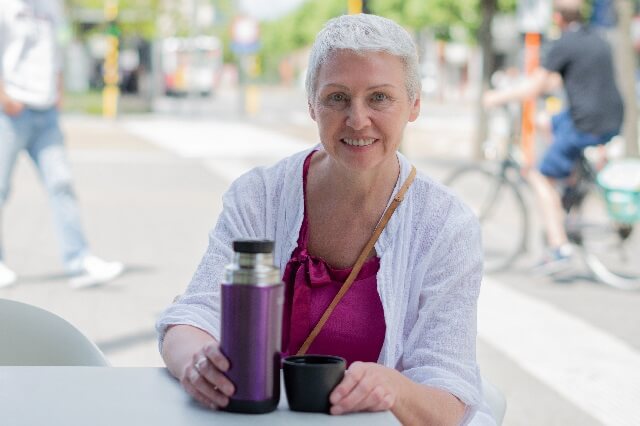 I'm a passionate traveler, writer, and Italophile. My fascination with Italy's history, art, and culture has led me on countless adventures across the Italian landscape. Through "I Live Italy," I share my love for this extraordinary country and aims to inspire others to explore its boundless beauty.