Florence, Italy, often referred to as the birthplace of the Renaissance, is a cultural gem that continues to captivate visitors from around the world. Its rich history, stunning architecture, and vibrant culture make it a must-see destination for travelers seeking an authentic Italian experience. As a UNESCO World Heritage Site, Florence offers a glimpse into the past while also embracing modernity.
With its iconic Duomo, Uffizi Gallery, and Ponte Vecchio, Florence is home to some of the world's most renowned attractions. Not only does it boast captivating art and history, but also a plethora of culinary delights that will tantalize the taste buds of any food enthusiast. From traditional trattorias to gourmet dining experiences, Florence has something for everyone.
In this comprehensive travel guide to Florence, we will delve into practical information on transportation options within the city and offer recommendations for various neighborhoods to stay in. We will also explore must-see attractions and cultural experiences that showcase the essence of Florence's artistic heritage.
Additionally, we will provide insights on day trips and excursions beyond Florence and offer tips on where to find the best shopping deals and souvenirs. Throughout this guide, we aim to equip travelers with practical tips and advice on navigating Florence like a local, ensuring an unforgettable trip to this dynamic Italian city.
Getting to Florence
When planning a trip to Florence, it's essential to consider the various transportation options available for getting to and around the city. Florence is well-connected to major Italian cities and international destinations, making it easily accessible for travelers from around the world.
For those arriving by air, the main airport serving Florence is Amerigo Vespucci Airport (FLR), located just 4 kilometers from the city center. Several major airlines operate flights to and from Florence, with connections to cities such as Rome, Milan, London, Paris, and more. From the airport, visitors can easily reach downtown Florence by taxi, bus, or tram.
Travelers opting for train travel will find that Florence is a major railway hub in Italy. The city's main train station, Santa Maria Novella (SMN), offers high-speed services connecting Florence to other Italian cities like Rome, Venice, Milan, and Naples. Additionally, there are frequent regional trains serving smaller towns and villages in Tuscany.
Once in Florence, visitors will discover that the city is relatively compact and walkable. Many of its top attractions are within walking distance of each other in the historic city center. For longer distances or when exploring areas beyond the city center, travelers can rely on public transportation options such as buses and trams.
| Transportation Option | Details |
| --- | --- |
| Amerigo Vespucci Airport (FLR) | Main airport serving Florence; located 4 km from city center; connections to major cities |
| Santa Maria Novella Train Station (SMN) | Main train station in Florence; offers high-speed services connecting the city to other Italian cities; frequent regional trains available |
| Public Transportation | Buses and trams are available for traveling within and beyond the historic city center |
Where to Stay
When visiting Florence, finding the perfect place to stay is crucial to having a memorable experience. Thankfully, the city offers a wide range of lodging options to suit every traveler's preference and budget. Here are some recommendations for accommodations in Florence:
Luxury Hotels: For travelers seeking an indulgent and lavish stay, Florence is home to several high-end hotels that offer unparalleled luxury and top-notch amenities. Some of the most prestigious hotels in the city are located in historic palazzos with stunning views of iconic landmarks.
Budget-Friendly Hostels: Backpackers and budget-conscious travelers will find a selection of affordable hostels scattered throughout Florence. These hostels provide comfortable dormitory-style accommodations and communal spaces for socializing with fellow travelers. Many are conveniently located near popular attractions and public transportation hubs.
Charming Boutique B&Bs: For a more intimate and personalized experience, consider staying at one of Florence's charming boutique bed and breakfasts. These cozy establishments are often nestled within historic buildings or traditional Florentine homes, providing guests with a warm and welcoming atmosphere.
In addition to the type of accommodation, choosing the right neighborhood is essential for getting the most out of your stay in Florence. The historic city center offers easy access to major attractions such as the Duomo and Palazzo Vecchio, while the trendy Oltrarno district boasts artisan workshops, quaint cafes, and a vibrant arts scene. No matter where you choose to stay in Florence, you're guaranteed to be immersed in the city's rich culture and history.
Must-See Attractions
| Must-See Attraction | Description |
| --- | --- |
| The Duomo | The Cathedral of Santa Maria del Fiore, with its famous red dome, is an architectural marvel and a symbol of Florence. |
| Uffizi Gallery | This renowned art museum houses an extensive collection of Renaissance masterpieces, including works by Michelangelo, Leonardo da Vinci, and Botticelli. |
| Ponte Vecchio | This medieval bridge spanning the Arno River is lined with charming shops and offers breathtaking views of the river and surrounding area. |
In addition to these major attractions, visitors to Florence should also make time to explore other notable landmarks such as the Palazzo Vecchio, Piazza della Signoria, and the Pitti Palace. Navigating the crowds at these popular sites can often be challenging, so it's advisable to purchase skip-the-line tickets or reserve entry times in advance where possible.
To make the most of each visit, consider taking guided tours that offer valuable insights into the history and significance of each attraction. Whether it's a walking tour focusing on art and architecture or a culinary tour showcasing local cuisine and wine, there are plenty of options to enhance your exploration of Florence's top sights.
Cultural Experiences
When it comes to cultural experiences, Florence is a treasure trove of art, history, and culinary delights. The city is renowned for its world-class museums and art galleries, making it a paradise for art enthusiasts. Visitors can explore the iconic Uffizi Gallery, home to masterpieces by Botticelli, Michelangelo, and Leonardo da Vinci. The Accademia Gallery is another must-visit destination, showcasing Michelangelo's famous statue of David.
In addition to its rich artistic heritage, Florence is steeped in history, with architectural wonders around every corner. The city's historic center is a UNESCO World Heritage Site, featuring stunning landmarks such as the Florence Cathedral (Duomo), Palazzo Vecchio, and Piazza della Signoria. Travelers can also delve into the Renaissance era by visiting the Medici Chapels and the Pitti Palace.
Beyond its art and history, Florence offers a tantalizing array of culinary delights for visitors to savor. From traditional trattorias serving up classic Tuscan dishes like ribollita and bistecca alla Fiorentina to gourmet dining experiences at Michelin-starred restaurants, the city has something for every palate. Foodies can also explore local markets like Mercato Centrale or Mercato di Sant'Ambrogio to sample fresh produce, artisanal cheeses, and Tuscan wines.
For those seeking an immersive cultural experience in Florence, the city provides a perfect blend of art, history, and gastronomy that will captivate the senses and leave a lasting impression on every traveler. Whether roaming through museum halls filled with timeless masterpieces or savoring delectable Italian cuisine in charming trattorias, Florence offers an unforgettable cultural travel-italy-quotes/" target="_blank" rel="follow noopener">journey that showcases Italy's rich heritage.
Day Trips and Excursions
When visiting Florence, it's worth taking the time to explore the surrounding area and experience the beauty of Tuscany. The region is known for its rolling hills, vineyards, and charming towns, making it an ideal destination for day trips and excursions. Here are some suggested destinations to consider:
Tuscan Countryside: A visit to the picturesque Tuscan countryside allows travelers to escape the hustle and bustle of the city and immerse themselves in the region's natural beauty. Take a leisurely drive through the countryside, stopping at vineyards for wine tastings or enjoying a picnic among olive groves.
Chianti: The famous wine-growing region of Chianti is just a short drive from Florence. Visitors can explore historic wineries, sample local wines, and enjoy panoramic views of the countryside. It's a great opportunity to taste some of Italy's finest wines while soaking in the stunning landscapes.
Siena: A day trip to Siena offers a chance to step back in time and explore this well-preserved medieval town. Highlights include Piazza del Campo, home to the Palio horse race, as well as the striking Siena Cathedral. Wander through narrow streets lined with historic buildings and admire the city's architectural treasures.
To make the most of these day trips and excursions, there are several transportation options available:
– Renting a car: For ultimate flexibility and independence, renting a car allows travelers to explore at their own pace and visit multiple destinations in a single day.
– Organized tours: Many tour companies offer guided day trips from Florence, providing transportation and expert commentary on each destination visited.
– Public transportation: Some destinations are accessible by train or bus, making it easy for visitors to take independent day trips without needing a car.
By venturing beyond Florence and experiencing these enchanting destinations, travelers can gain a deeper appreciation for Tuscany's diverse landscapes, rich history, and vibrant culture. Whether sipping wine in Chianti or strolling through medieval streets in Siena, each excursion promises unforgettable memories that complement any visit to Florence.
Shopping and Souvenirs
When visiting Florence, indulging in a bit of retail therapy is an essential part of the experience. The city is renowned for its high-quality leather goods, handmade ceramics, and artisanal products, making it a shopper's paradise. Whether you're looking for a stylish new handbag or a unique souvenir to take home, Florence offers an array of shopping options to suit every taste.
Leather Goods
For those in search of luxurious leather goods, Florence is the place to be. The city is famous for its leather craftsmanship, with artisans creating everything from handbags and wallets to jackets and shoes. Head to the historic Oltrarno district, particularly the area around Via Maggio and Via de' Guicciardini, where you'll find a plethora of boutiques and workshops specializing in leather goods.
Ceramics and Artisanal Products
Those interested in unique souvenirs should explore Florence's artisanal shops and markets. Visit the San Lorenzo Market for a wide selection of locally-made ceramics, including intricately painted plates, bowls, and tiles. Additionally, explore the small specialty stores scattered throughout the city that offer an assortment of artisanal products such as handcrafted jewelry, textiles, and gourmet food items.
Local Markets
For a truly authentic shopping experience, be sure to visit one of Florence's bustling markets. The Mercato di Sant'Ambrogio is a favorite among locals and visitors alike, offering fresh produce as well as stalls selling clothing, accessories, and household items. Another must-visit market is the Mercato Centrale located in the San Lorenzo district-perfect for sampling local delicacies and picking up edible souvenirs like olive oil or balsamic vinegar.
By knowing where to find the best buys in Florence-whether it's leather goods from local artisans or handmade ceramics from lively markets-you can ensure that your trip includes some memorable shopping experiences. Be prepared to wander through alleyways filled with hidden gems as you hunt for that perfect Italian treasure to bring home.
Practical Tips and Advice
In conclusion, Florence truly stands out as a cultural gem in Italy, offering visitors a rich tapestry of history, art, and culinary delights. With its stunning architecture, vibrant culture, and renowned museums and galleries, the city is a destination that caters to every kind of traveler. From the iconic Duomo to the charming Oltrarno district, Florence has something to offer for everyone.
When planning a trip to Florence, it's important to consider practical tips and advice on how to navigate the city like a local. This includes being mindful of peak tourist times, exploring off-the-beaten-path gems, and embracing the local language and etiquette. By following these insider tips, travelers can immerse themselves in the authentic charm of Florence and make the most of their visit.
Ultimately, Florence is a city that begs to be explored and experienced. Whether strolling through its historic streets or indulging in gourmet dining experiences, visitors are sure to be captivated by all that Florence has to offer. With this comprehensive travel guide in hand, anyone can plan an unforgettable trip to this enchanting Italian city.
Frequently Asked Questions
How many days do you need in Florence Italy?
In order to fully experience Florence, Italy, I would recommend spending at least 3-4 days in the city. This will allow you enough time to visit the major attractions such as the Uffizi Gallery, Accademia Gallery, Ponte Vecchio, and the Duomo, as well as explore the charming streets, piazzas, and gardens at a leisurely pace.
What is the best month to visit Florence Italy?
The best month to visit Florence is generally in late spring or early fall. May and September are popular months as the weather is milder and there are fewer tourists crowding the city. During these times, you can enjoy pleasant temperatures and witness beautiful blooms or autumn foliage without feeling too overwhelmed by crowds.
Is Florence a walkable city?
Yes, Florence is a very walkable city with its historic center being relatively compact and easy to navigate on foot. Many of the main attractions are within walking distance of each other, and strolling through the cobblestone streets allows visitors to appreciate the city's art, architecture, and ambiance at a relaxed pace.
Additionally, walking in Florence provides opportunities to discover hidden gems and local shops that may not be easily accessible by other modes of transportation.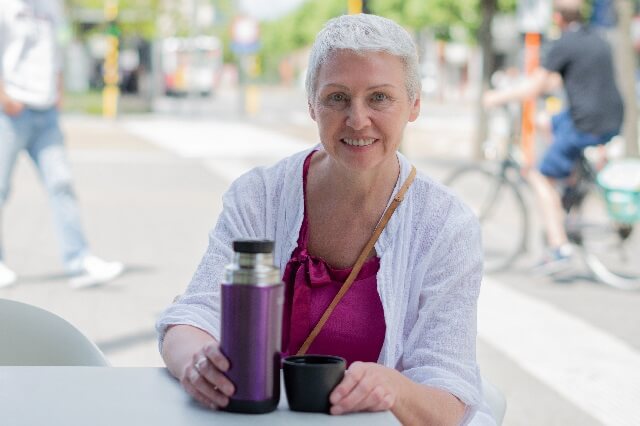 I'm a passionate traveler, writer, and Italophile. My fascination with Italy's history, art, and culture has led me on countless adventures across the Italian landscape. Through "I Live Italy," I share my love for this extraordinary country and aims to inspire others to explore its boundless beauty.