Italy Travel Destinations You Must See!
If you're planning an Italy vacation soon, it's good to know that there are many options. Italy, a traditionally Roman Catholic country with a long mountainous coastline, has made a strong impression on Western civilization and cuisine. Its capital, Rome, is also home to the Vatican and world-famous ancient ruins and artwork. Other major cities include Florence, home of the famous Michelangelo and Brunelleschi's Duomo; Venice; and Milan, Italy's fashion capital.
One of the best-known Italy travel destinations, Rome is a must-see for any tourist to take. The Roman Forum, or central plaza, is crowded with tourists and locals alike as they stroll to the many churches and ancient statues across the street. Just beyond the Forum is the Spanish Steps, where Pope John Paul II once lectured. To continue reading about these other great Italian coast towns, continue reading!
Once you've taken in the sights of Rome, it's time to see the other major Italy travel destinations. Florence, another Renaissance Italian city, is located nearby. As one of the most beautiful cities in the world, Florence is perfect for a day trip. Take in the famous art galleries; enjoy the beautiful streets and pedestrian intersections; take in the beautiful architecture at each turn; and maybe even stop by St. Mark's Square for a bit of ancient history. Florence is also home to some of the most gorgeous buildings in all of Italy, including the famed Ponte Vecchio.
Venice, though not as well known as Florence, is another amazing and picturesque city. It's an exciting travel destination for travelers who enjoy fine art as well as historical tours. One of the most well worth Italy travel destinations, Venice is home to over one hundred thousand canals and waterways. You will see the famous canals of Venice as well as the Murano and Duomo. Within Venice you will be able to experience both traditional boat rides as well as the more modern rides on narrow boats and catamarans. There are also plenty of museums to explore, as well as a range of hotels that would satisfy any budget.
Not quite as well known as the aforementioned cities, Tuscany is another great place to experience in addition to seeing the fabulous art museums. Much like Venice, Tuscany is home to a number of cathedrals as well as palaces that are ideal for any sort of photography enthusiasts. Most visitors are drawn to the Duomo, which is one of the best places to see in Tuscany and has stunning gardens and galleries. The Uffizi Gallery in Florence is also worth a visit. As with Venice, Tuscany is home to some of the country's most beautiful buildings and churches.
Rome is perhaps the most famous of all the Italy travel destinations and it is certainly worth visiting. It is home to several famous churches including the dome of Santa Maria Della Misericordia. The art museums here are some of the best in the world and include the Vatican Museums, as well as the Louvre. There are also many gay bars in Rome, many of which can be found in the Piazza del Popolo. For the truly fashion conscious, there is even a clothing boutique named after the man who invented the lace wig, Mauro Baldo.
Florence is another must-visit site for any Italy travel guide. The Catacombs of Florence are truly haunting and disturbing. In addition to this there is also the Tuscan countryside to experience. Florence has many art galleries, plus the best online shopping malls. And it doesn't matter what time of year you visit, because there is a festival in Florence every May.
Bologna and Lucca are two other cities with famous port cities on the Italy coast. However they aren't as heavily populated as Florence and Rome and therefore they have less touristy restaurants. Instead, you will find that Italian cuisine is delicious and very different from the food you'll find back in the states. When you're looking for a place to go with your friends or family during your italy vacation, these two towns should be high on your list. They offer a great range of hotels, villas, restaurants and bars, as well as plenty of great art galleries and museums to see.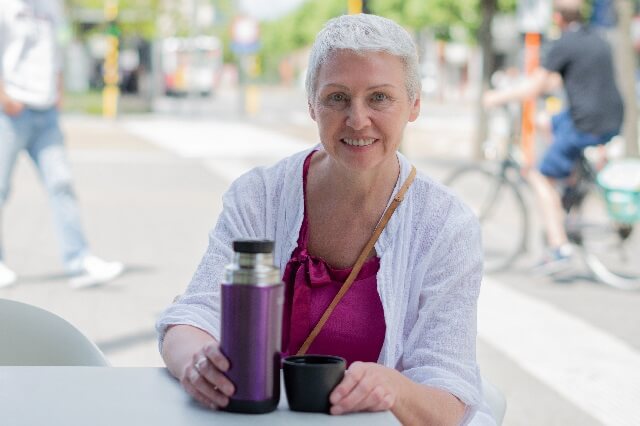 I'm a passionate traveler, writer, and Italophile. My fascination with Italy's history, art, and culture has led me on countless adventures across the Italian landscape. Through "I Live Italy," I share my love for this extraordinary country and aims to inspire others to explore its boundless beauty.