Northern Italy is a traveler's dream, filled with charm and beauty at every turn. From the bustling streets of Milan to the romantic canals of Venice, this region offers a treasure trove of travel highlights that are sure to captivate any visitor.
Whether you're seeking fashion, art, history, or breathtaking natural landscapes, Northern Italy has it all. Join us as we embark on a journey through this enchanting part of Italy, uncovering its most iconic cities and stunning destinations.
Our adventure begins in Milan, the fashion capital and cultural hub of Northern Italy. Known for its exquisite architecture and world-renowned fashion scene, Milan is a city that never fails to impress.
The majestic Duomo di Milano stands as a symbol of the city's grandeur, while its vibrant neighborhoods offer an endless array of trendy boutiques and stylish cafes. Prepare to be dazzled by the city's artistic treasures and immerse yourself in the pulsating energy that defines Milan.
Next on our itinerary is Venice, the romantic city of canals and gondolas. Step into a fairytale as you navigate through a maze of picturesque waterways lined with historic buildings.
Stroll along St. Mark's Square, visit magnificent palaces and churches that tell tales of Venetian opulence and marvel at the intricate craftsmanship found in every corner of this magical city. And no visit to Venice would be complete without gliding along its canals in a gondola for an unforgettable experience.
As we venture further into Northern Italy, we arrive at Lake Como, a true paradise for those seeking tranquility and natural beauty. This idyllic retreat is dotted with luxurious villas surrounded by pristine waters and framed by lush mountains. Explore charming lakeside towns like Bellagio and relax in lakeside cafes while admiring postcard-worthy views at every turn. Lake Como embodies the essence of serenity and elegance that Northern Italy is known for.
Join us as we delve further into the wonders of Northern Italy, from Florence's artistic paradise to the colorful cliffside villages of Cinque Terre. Experience the majesty of the Dolomites and soak up the rich history in Verona. Indulge in the gastronomic delights of Bologna and delve into its vibrant food markets. By embarking on this journey, you will truly capture the essence of Northern Italy's travel highlights and create memories that will last a lifetime.
Milan – The Fashion Capital and Cultural Hub of Northern Italy
Milan, the bustling metropolis in Northern Italy, serves as both the fashion capital and cultural hub of the region. From its iconic landmarks to its world-renowned fashion and art scene, Milan offers an array of experiences that captivate travelers from around the globe.
The city's most prominent landmark is the magnificent Duomo di Milano, a Gothic masterpiece renowned for its intricate architecture and stunning views from its rooftop. Visitors can explore this grand cathedral both inside and out, marveling at its soaring spires and intricate details. Additionally, the nearby Galleria Vittorio Emanuele II invites shoppers to indulge in luxury brands and designer boutiques while admiring its beautiful glass dome.
Beyond fashion, Milan is also home to a vibrant arts scene. The Pinacoteca di Brera showcases an impressive collection of Italian Renaissance art, including works by masters such as Raphael and Caravaggio. For lovers of contemporary art, a visit to the trendy neighborhood of Brera is a must. Here, galleries like Palazzo della Permanente feature rotating exhibitions that highlight cutting-edge artistic expression.
No trip to Milan would be complete without experiencing Aperitivo-a beloved tradition in Italian culture. In the evening, after a day spent exploring the city's cultural treasures, locals gather at bars and cafes to enjoy pre-dinner drinks accompanied by an array of appetizers. This social ritual perfectly embodies Milan's sophisticated yet relaxed atmosphere.
Venice – The Romantic City of Canals and Gondolas
When it comes to romance, Venice is unparalleled. Known as the "City of Canals," this enchanting destination is like no other in the world. Its picturesque canal network, charming gondolas, and historic landmarks make it a perfect getaway for couples looking to experience a touch of magic.
One of the must-visit sites in Venice is St. Mark's Square (Piazza San Marco). This iconic square is surrounded by stunning architecture, including St. Mark's Basilica and the Doge's Palace. As you stroll through this bustling plaza, take a moment to soak in the atmosphere and marvel at the intricate details that adorn these magnificent structures.
No visit to Venice would be complete without taking a romantic gondola ride along its canals. These traditional Venetian boats offer a unique way to explore the city's waterways while enjoying breathtaking views of the surrounding architecture and hidden corners of Venice. Glide under historic bridges, pass by quaint houses with colorful facades, and let yourself be serenaded by the songs of local musicians as you create lasting memories with your loved one.
To fully appreciate the beauty of Venice from above, consider climbing up to the top of St. Mark's Campanile. This bell tower provides panoramic views of the city's rooftops, canals, and distant islands like Murano and Burano. Whether you choose to ascend during golden hour or under a starry night sky, watching Venice come alive from this vantage point is an experience you won't want to miss.
In addition to its iconic landmarks, Venice offers countless opportunities for exploration and discovery. Lose yourself in the narrow winding streets known as calli or venture into neighborhoods away from the main tourist areas to experience an authentic taste of local life. Explore off-the-beaten-path art galleries, stumble upon hidden squares filled with cozy cafés, and immerse yourself in the charm and allure of this captivating city.
As you explore Venice, don't forget to indulge in its culinary delights. Sample some traditional Venetian dishes like sarde in saor (sweet and sour sardines), risotto al nero di seppia (squid ink risotto), or a delicious plate of cicchetti (small snacks typically enjoyed with a glass of wine). Pair these culinary delights with a glass of prosecco, the sparkling wine that comes from the neighboring region of Valdobbiadene, for a truly authentic experience.
Lake Como – A Picturesque Retreat for the Elite
Nestled amidst the breathtaking landscapes of Northern Italy, Lake Como stands out as a picturesque retreat that has been attracting the elite for centuries. This stunning lake, renowned for its crystalline waters and surrounding mountains, offers a serene escape from the bustling cities of Milan and Venice. From luxurious villas to charming lakeside towns, Lake Como is a destination that enchants visitors with its beauty and elegance.
One of the highlights of Lake Como is its collection of opulent villas. These magnificent estates line the shores of the lake, boasting intricate architecture and beautifully manicured gardens. Villa del Balbianello, located on a peninsula jutting out into the lake, is a must-visit attraction. This stunning villa has been featured in several movies, including James Bond's "Casino Royale," thanks to its captivating charm and breathtaking views.
Another enchanting aspect of Lake Como is its charming lakeside towns. Bellagio, often referred to as the "Pearl of Lake Como," is a particularly popular destination. Its narrow streets are lined with boutiques, cafes, and elegant hotels. Visitors can stroll along the waterfront promenade or explore the beautiful gardens of Villa Melzi d'Eril. Varenna is another idyllic town on Lake Como that offers picturesque views and historic landmarks, such as Castello di Vezio perched atop a hill.
The scenery surrounding Lake Como is truly awe-inspiring. With snow-capped mountains towering over pristine waters, this area offers endless opportunities for outdoor enthusiasts. Hiking trails wind their way through lush forests and provide panoramic vistas at every turn. For those seeking adventure on the water, sailing and windsurfing are popular activities on Lake Como.
Whether you are drawn to its luxurious villas, charming towns, or stunning natural beauty, a visit to Lake Como promises an unforgettable experience. This idyllic retreat is a true gem of Northern Italy, captivating the hearts and imaginations of all who are fortunate enough to discover its wonders.
| Lake Como Attractions | Description |
| --- | --- |
| Villa del Balbianello | A stunning villa with intricate architecture and breathtaking views. |
| Bellagio | Referred to as the "Pearl of Lake Como," this charming town offers boutiques, cafes, and elegant hotels. |
| Varenna | A historic town with picturesque views and landmarks such as Castello di Vezio. |
| Hiking Trails | Scenic trails through lush forests offering panoramic vistas. |
Florence – The Birthplace of the Renaissance
Immersing in a Cultural Paradise
Florence, known as the birthplace of the Renaissance, is an absolute must-visit destination for art enthusiasts and history buffs alike. Renowned for its remarkable collection of Renaissance art, magnificent architecture, and rich cultural heritage, this mesmerizing city offers a truly immersive experience.
Awe-Inspiring Renaissance Art
One cannot talk about Florence without mentioning its world-famous art galleries and museums. The Uffizi Gallery stands as one of the most important museums in Italy, housing an extensive collection of Renaissance masterpieces including works by Botticelli, Leonardo da Vinci, and Michelangelo. The Galleria dell'Accademia is another must-visit attraction, home to Michelangelo's iconic sculpture, David. Visitors can also explore the Bargello Museum and Palazzo Pitti to discover more treasures from this influential period of art history.
Magnificent Architecture and Landmarks
Beyond its art scene, Florence is a city filled with architectural wonders. Dominating the cityscape is the famous Duomo di Firenze (Florence Cathedral), a masterpiece of Gothic architecture that features Brunelleschi's dome. Visitors can climb to the top for breathtaking panoramic views of the city. The Piazza della Signoria is another iconic landmark, showcasing stunning sculptures including a replica of Michelangelo's David and the Fountain of Neptune.
Cultural Heritage at Every Corner
Exploring Florence means immersing oneself in centuries-old history and cultural heritage. The city's historic center has been designated a UNESCO World Heritage site due to its preservation of significant monuments such as Ponte Vecchio (the oldest surviving bridge), Palazzo Vecchio (the town hall), and Basilica di Santa Croce (the burial place of many renowned Italians).
Walking the cobblestone streets, visitors can't help but feel transported back in time as they pass by medieval towers, charming piazzas, and historic buildings.
Florence truly captivates with its timeless beauty and unparalleled artistic legacy. Visitors to this enchanting city will discover a treasure trove of cultural wonders that allow them to experience firsthand the spirit of the Renaissance. Whether it's admiring breathtaking art, marveling at architectural masterpieces, or simply strolling through the city's picturesque streets, Florence promises an unforgettable journey through history and culture.
Cinque Terre – The Colorful Cliffside Villages of Northern Italy's Riviera
The Cinque Terre region is a collection of five incredibly picturesque villages nestled along the rugged coastline of the Italian Riviera. These colorful cliffside villages, Monterosso al Mare, Vernazza, Corniglia, Manarola, and Riomaggiore, are a UNESCO World Heritage site and offer visitors a unique and unforgettable experience. Each village has its own charm and character, with narrow winding streets, pastel-colored houses, and stunning panoramic views of the Mediterranean Sea.
One of the best ways to explore the Cinque Terre is by hiking along the famous coastal trail that connects all five villages. This trail offers breathtaking views of cliffs plunging into crystal-clear waters, terraced vineyards perched on steep slopes, and lush olive groves.
Along the way, hikers can take breaks in each village to sample delicious local cuisine or relax on one of the pebble beaches. The most popular section of the trail is the Sentiero Azzurro (Blue Trail), which stretches for approximately 12 kilometers (7.5 miles) from Monterosso al Mare to Riomaggiore.
For those looking for a more relaxed way to experience Cinque Terre's beauty, taking a boat ride along the coastline is highly recommended. These boat tours offer stunning views of the colorful villages from the sea and allow visitors to appreciate their unique architecture and dramatic cliffside locations. It also provides an opportunity to visit less crowded spots such as Portovenere or swim in secluded coves accessible only by boat.
In addition to hiking and boating, visitors can also enjoy swimming in calm turquoise waters or explore hidden beaches like Guvano Beach near Corniglia. For those who prefer exploring on land, wandering through each village's charming streets is a must-do activity. Whether it's enjoying gelato while strolling along the harbor in Vernazza or sipping a glass of local wine in Riomaggiore's picturesque Piazza Vignaioli, each village offers its own set of unique experiences.
Cinque Terre's beauty and charm have made it a popular destination, so it's best to visit during the shoulder seasons of spring or autumn to avoid the crowds. Additionally, visitors should keep in mind that due to the rugged landscape, some parts of the coastal trail may be closed or require permits, so it's important to check for any updates before embarking on a hiking adventure.
A visit to Cinque Terre is truly a journey into an enchanting world of vibrant colors, captivating landscapes, and timeless beauty. This unique region is a testament to human resilience in adapting to a challenging environment while preserving its rich cultural heritage. No matter how one chooses to explore Cinque Terre, its magnificent cliffside villages and stunning coastal vistas promise an unforgettable experience that will leave travelers with cherished memories for years to come.
The Dolomites – Majestic Alpine Beauty in Northern Italy
Nestled in the northeastern part of Italy, the Dolomites stand as a majestic testament to nature's grandeur. This stunning mountain range is known for its distinctive and dramatic peaks, earning it a well-deserved spot on the list of UNESCO World Heritage Sites. The Dolomites are not only a paradise for outdoor enthusiasts but also offer unparalleled beauty and tranquility for those seeking a retreat from the hustle and bustle of daily life.
With over 350 kilometers of slopes, the Dolomiti Superski area is a haven for winter sports enthusiasts. Skiing, snowboarding, and cross-country skiing are just some of the activities that draw visitors from around the world to this picturesque region during the winter months.
In addition to its renowned ski resorts, the Dolomites also offer incredible opportunities for hiking, mountaineering, and climbing during the summer season. From leisurely strolls through lush alpine meadows to adrenaline-pumping via ferrata routes along vertical rock faces, there is something for everyone in this outdoor playground.
Aside from its breathtaking landscapes and recreational activities, the Dolomites are also home to charming mountain villages that have retained their authenticity throughout the years. These idyllic settlements showcase traditional Alpine architecture with rustic wooden chalets adorned with colorful flower boxes.
Picturesque towns like Cortina d'Ampezzo and Ortisei beckon visitors with their warm hospitality and authentic gastronomy. Sample delicious local specialties such as speck (smoked ham), canederli (bread dumplings), or try some of the region's famous apple strudel while taking in panoramic views of the surrounding mountains.
Whether you seek an adrenaline-fueled adventure or a tranquil escape immersed in natural beauty, the Dolomites will surely capture your heart. With its awe-inspiring peaks, charming villages, and an array of outdoor activities, this alpine paradise offers an unforgettable experience for all who visit.
Verona – Romance and History Come Alive
Verona is a city that exudes romance and history at every corner. From its famous Juliet's balcony to its beautiful medieval architecture, Verona offers a truly enchanting experience for travelers. This section will delve into the captivating allure of Verona, exploring its iconic attractions, rich history, and the Shakespearean tales that have immortalized this remarkable city.
Juliet's Balcony and the Legend of Romeo and Juliet
One cannot mention Verona without discussing Juliet's Balcony. Located in the courtyard of Casa di Giulietta (House of Juliet), this iconic balcony has become a symbol of eternal love and devotion.
Visitors flock to this site to leave love notes on the walls, touch the bronze statue of Juliet for good luck in love, and soak up the romantic atmosphere that permeates the air. Despite being a fictional character, Juliet has drawn people from all over the world to Verona in search of their own everlasting love story.
Beautiful Medieval Architecture
Verona is also renowned for its stunning medieval architecture, which provides a glimpse into its rich past. The centerpiece of Verona is undoubtedly the impressive Verona Arena, an ancient Roman amphitheater that dates back to the 1st century AD. This well-preserved amphitheater hosts various concerts and operas during the summer months, allowing visitors to witness magnificent performances in a truly historic setting.
Another architectural gem worth exploring is Castelvecchio, a medieval castle that now serves as an art museum housing an impressive collection of sculptures, paintings, and artifacts. With its imposing fortifications and beautiful arched bridges spanning the Adige River, Castelvecchio offers both historical intrigue and picturesque views.
Shakespearean Tales Come to Life
Verona's history is deeply intertwined with William Shakespeare's famous play "Romeo and Juliet." The tragic love story of the star-crossed lovers has forever immortalized Verona as the city of love.
Visitors can wander through Verona's streets and encounter references to the play, from Juliet's Balcony to Romeo's House. The city even hosts an annual Shakespeare Festival, providing theater enthusiasts a chance to experience the playwright's works in a setting that is imbued with their essence.
Verona offers a unique blend of romance and history that captivates all who visit. Whether it's exploring the iconic Juliet's Balcony, marveling at the city's medieval architecture, or immersing oneself in the Shakespearean tales that permeate its streets, Verona is a city where romance and history truly come alive.
Bologna – Gastronomic Delights and Cultural Heritage
When it comes to culinary delights, Bologna takes the crown as the gastronomic capital of Northern Italy. Home to iconic Italian dishes such as tortellini, lasagna, and tagliatelle al ragù, this city is a paradise for food lovers. Bologna's rich food tradition dates back centuries, making it a must-visit destination for anyone looking to indulge in authentic Italian cuisine.
One cannot talk about Bologna without mentioning its famous food markets. The Quadrilatero Market is a vibrant hub where locals and visitors alike can find an array of fresh produce, artisanal cheeses, cured meats, and traditional delicacies. Exploring the market is like taking a journey through Bologna's culinary history, with every stall offering a unique taste of the region.
In addition to its culinary offerings, Bologna boasts a rich cultural heritage that can be seen in its stunning architecture and historical landmarks. The city center is home to magnificent medieval towers such as the Two Towers – Garisenda and Asinelli – which offer panoramic views of the cityscape. Piazza Maggiore is another iconic landmark where visitors can admire beautiful Renaissance buildings such as Palazzo d'Accursio and enjoy lively street performances.
Bologna also has a longstanding reputation as an intellectual and cultural center. It houses Europe's oldest university, which was founded in 1088, making it an ideal destination for history buffs and scholars alike. The university's influence can still be felt throughout the city, with its numerous libraries, museums, and theaters contributing to the vibrant cultural scene.
With its delectable cuisine and rich cultural heritage, Bologna offers a truly immersive experience for travelers seeking to explore Northern Italy's hidden gems. Whether you're strolling through picturesque food markets or marveling at architectural wonders, Bologna promises to captivate both your taste buds and your sense of adventure.
Conclusion
In conclusion, Northern Italy is a region that offers an abundance of charm, beauty, and cultural richness. From the fashion capital of Milan to the romantic canals of Venice, from the picturesque retreat of Lake Como to the birthplace of the Renaissance in Florence, this region truly has something for every traveler.
Whether you are looking to explore iconic landmarks, immerse yourself in art and culture, indulge in delicious cuisine, or simply take in the stunning natural scenery, Northern Italy has it all. The mesmerizing cliffside villages of Cinque Terre and the majestic beauty of the Dolomites offer unique experiences that are sure to leave lasting memories.
Moreover, Northern Italy's cities are steeped in history with Verona being known as the city where romance and history come alive. Bologna invites travelers to tantalize their taste buds with its gastronomic delights while also offering glimpses into its rich cultural heritage.
In summary, capturing the essence of Northern Italy's travel highlights is like embarking on a journey through time and indulging in an array of experiences for all senses. It is a region that has captivated travelers for centuries and continues to be a destination that leaves a lasting impression on all who visit. So why wait? Start planning your own adventure to Northern Italy today and discover its enchanting treasures for yourself.
Frequently Asked Questions
What is the best month to visit northern Italy?
The best month to visit northern Italy largely depends on personal preferences and interests. However, many travelers consider June, July, and September to be ideal months for a visit.
During these months, the weather is generally pleasant and warm, allowing visitors to enjoy outdoor activities and explore the beautiful landscapes of the region. Additionally, these months are great for experiencing cultural events and festivals that take place throughout northern Italy.
Is Northern Italy worth visiting?
Absolutely! Northern Italy is definitely worth visiting for numerous reasons. This region offers a perfect blend of remarkable history, stunning landscapes, vibrant cities, and delicious cuisine.
From iconic cities like Milan, Venice, and Florence to picturesque destinations like the Italian Lakes District or Cinque Terre, there is something for everyone in northern Italy. Visitors can marvel at Renaissance art masterpieces in world-famous museums or wander through quaint villages nestled amidst vineyards and olive groves. The region's diverse cultural heritage and natural beauty make it a must-visit destination.
How many days do you need in northern Italy?
The number of days needed to fully explore northern Italy can vary depending on individual preferences and the specific places one wishes to visit. Generally speaking, it is recommended to spend at least 7-10 days in this region to have a comprehensive experience. This allows enough time to visit major cities like Milan or Venice while also exploring other gems such as Lake Como or the Dolomites.
It provides opportunities for day trips or excursions to nearby destinations like Verona or Bologna as well. However, if time permits, spending more than two weeks in northern Italy would enable visitors to delve even deeper into its rich cultural heritage and indulge in its gastronomic delights without feeling rushed.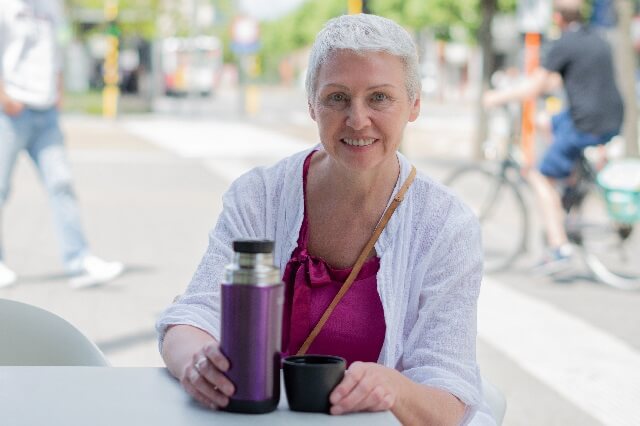 I'm a passionate traveler, writer, and Italophile. My fascination with Italy's history, art, and culture has led me on countless adventures across the Italian landscape. Through "I Live Italy," I share my love for this extraordinary country and aims to inspire others to explore its boundless beauty.