When it comes to summer travel, Italy offers a breathtaking and diverse array of destinations to explore. From the rolling hills of Tuscany to the captivating coastline of the Amalfi Coast, there is no shortage of beauty and adventure awaiting visitors. With a plethora of exciting activities and events happening throughout the country during the summer months, Italy is truly a perfect destination for those seeking an unforgettable summer experience.
The warm weather and longer days make summer the ideal time to visit Italy. Whether you're exploring historic towns, savoring local cuisine, or basking on beautiful beaches, there's something for every traveler to enjoy. From wine tasting in Tuscany to hiking along the Amalfi Coast, Italy in summer promises a wealth of unforgettable experiences.
Italy truly comes alive in the summer, with a variety of exciting events and festivals happening throughout the country. From vibrant street markets in Sicily to cultural celebrations in Venice and Rome, there is no shortage of unique experiences awaiting visitors. So pack your bags and get ready to experience all that Italy has to offer during this magical season.
Tuscany
Here are some must-visit cities and towns in Tuscany:
Florence: Known for its Renaissance art and architecture, Florence is a city filled with historical sites such as the iconic Duomo, Uffizi Gallery, and Ponte Vecchio.
Siena: This medieval city is famous for its historic horse race, Palio di Siena, and its well-preserved medieval cityscape.
Pisa: Home to the iconic Leaning Tower of Pisa, this city also boasts beautiful squares, churches, and lively street markets.
One of the best ways to explore Tuscany is through wine tasting and countryside tours. The region is renowned for its wine production, particularly Chianti and Brunello di Montalcino. Visitors can tour vineyards and wineries to sample some of the finest wines in Italy while taking in the picturesque surroundings.
Overall, Tuscany offers a perfect blend of history, culture, and natural beauty that makes it an ideal destination for those looking to experience the best that Italy has to offer during the summer months. Whether it's exploring charming towns or indulging in delicious cuisine and wine, there's something for everyone in this captivating region.
The Amalfi Coast
The Amalfi Coast is a stunning stretch of coastline in southern Italy that attracts visitors from all over the world. Here are some reasons why the Amalfi Coast should be at the top of your list when planning a summer trip to Italy:
Captivating Scenery: The Amalfi Coast is known for its breathtaking scenery, with dramatic cliffs, colorful villages, and crystal-clear azure waters. The picturesque landscape provides the perfect backdrop for relaxation and exploration.
Hiking Trails and Beautiful Beaches: The rugged terrain of the Amalfi Coast is dotted with hiking trails that offer panoramic views of the coastline. In addition to hiking, there are plenty of beautiful beaches where visitors can soak up the sun and take a refreshing dip in the Mediterranean Sea.
Charming Towns: The towns along the Amalfi Coast are postcard-perfect, with narrow winding streets, pastel-colored buildings, and bustling piazzas. Positano, Amalfi, and Ravello are just a few of the charming towns worth exploring during your visit to this region.
From its stunning coastline to its charming villages, there's no shortage of things to see and do on the Amalfi Coast. Whether you're looking for outdoor adventure or simply want to relax and soak up the beauty of this scenic region, there's something for everyone on Italy's Amalfi Coast.
Sicily
Sicily is the largest island in the Mediterranean and offers a diverse range of landscapes, from stunning beaches to towering mountains and ancient ruins. One of the must-visit destinations in Sicily is the Valley of the Temples, a UNESCO World Heritage site that showcases some of the best-preserved ancient Greek ruins in the world.
Another iconic natural wonder is Mount Etna, one of Europe's most active volcanoes, which offers opportunities for hiking and exploring its lunar-like landscapes.
When it comes to cuisine, Sicily is known for its delicious food influenced by various cultures throughout history. Visitors can indulge in traditional dishes such as arancini (stuffed rice balls), pasta alla norma, and delicious seafood from the island's coastal regions. Exploring street markets is also a great way to experience Sicilian culture and sample local produce and artisanal products.
In addition to historical sites and culinary delights, Sicily also offers beautiful beaches where visitors can relax and soak up the Mediterranean sun. Whether it's enjoying the crystal-clear waters of San Vito Lo Capo beach or exploring the stunning coastline near Taormina, there are plenty of places to unwind by the sea. With its unique blend of history, natural beauty, and culinary experiences, Sicily is a captivating destination for travelers seeking an unforgettable summer adventure in Italy.
| Valley of the Temples | Mount Etna |
| --- | --- |
| UNESCO World Heritage site | Europe's most active volcano |
| Showcases ancient Greek ruins | Opportunities for hiking |
| Diverse range of landscapes | Lunar-like landscapes |
Venice
Venice, often referred to as the "Floating City," is a unique and enchanting destination to visit in the summer. Navigating the city's canals and bridges offers a one-of-a-kind experience that cannot be found anywhere else in the world. The iconic landmarks of Venice, such as St. Mark's Basilica and the Rialto Bridge, are a must-see for visitors.
One of the best ways to explore Venice is by taking a traditional gondola ride along the meandering canals. This allows for stunning views of the historic architecture and provides a romantic and memorable experience for travelers. Additionally, exploring the lesser-known islands around Venice, such as Murano and Burano, offers insight into the local culture and artisan craftsmanship.
Visiting Venice in the summer also allows for enjoying outdoor events and festivals such as the famous Regata Storica (Historical Regatta) which takes place on the first Sunday of September. This event includes historical boat races and a colorful parade along the Grand Canal, providing visitors with an immersive cultural experience.
| Venice Highlights | Recommendations |
| --- | --- |
| St. Mark's Basilica | Guided tours to learn about its history and architecture |
| Gondola Ride | Exploring smaller canals off the beaten path |
| Regata Storica | Attending this unique historical event on the Grand Canal |
Rome
One of the challenges of visiting Rome in the summer is dealing with large crowds at popular tourist sites. To beat the crowds, it's best to visit these attractions early in the morning or later in the evening. Not only will this allow for a more peaceful experience, but it also provides an opportunity to see these landmarks in different lighting, which can be quite magical during sunrise or sunset.
For those looking to experience Roman culture beyond the main tourist sites, exploring local neighborhoods and markets is highly recommended. This allows for an authentic glimpse into daily life in Rome and presents opportunities to sample traditional Roman cuisine. Additionally, attending local festivals and events happening throughout the city during summer can provide a deeper understanding of Italian traditions and customs.
The Italian Lakes
Another popular destination is Lake Garda, located between Venice and Milan. This expansive lake boasts clear blue waters and a mild climate that makes it ideal for swimming, sailing, and windsurfing. Visitors can also explore the historic town of Sirmione on the southern shore of Lake Garda, with its thermal baths, medieval castle, and Roman ruins. The town's charming old quarter offers plenty of opportunities for leisurely strolls along the waterfront promenade.
Planning Your Visit
To make the most of your trip to the Italian Lakes in summer, consider visiting during the shoulder season months of May or September when the weather is still warm but there are fewer crowds. Whether you choose to stay at a luxurious lakeside villa or opt for a more budget-friendly accommodation option in one of the smaller towns, booking your accommodation well in advance is highly recommended during the peak summer months.
Exploring Local Cuisine
In addition to soaking up the natural beauty surrounding the Italian Lakes, be sure to indulge in some local cuisine while you're there. From traditional fish dishes served at lakeside restaurants to homemade gelato from artisanal shops, foodies will find plenty to savor throughout their visit. And don't miss out on tasting wines unique to each region around these picturesque lakes.
The Italian Lakes provide an enchanting backdrop for a summer escape that combines relaxation with exploration – making them an unforgettable addition to any traveler's itinerary when visiting Italy during this season.
The Dolomites
Spectacular Mountain Scenery
The Dolomites are renowned for their distinctive jagged peaks, which turn a breathtaking shade of pink at sunset. The rugged landscape provides a paradise for hikers and nature lovers, with numerous trails offering panoramic views and opportunities to spot local wildlife such as ibex and marmots. In addition to hiking, visitors can also enjoy activities such as rock climbing, mountain biking, and paragliding amidst the stunning backdrop of the Dolomite mountains.
Quaint Alpine Villages and Local Cuisine
The Dolomites are dotted with picturesque villages where visitors can experience traditional Alpine culture and hospitality. These charming towns offer a chance to sample delicious local cuisine, including hearty dishes like speck (smoked ham) and canederli (bread dumplings). Visitors can also enjoy regional specialties such as strudel and tiramisu while taking in the stunning mountain scenery from cozy alpine cafes.
Outdoor Activities
In addition to hiking and rock climbing, the Dolomites offer a wide range of outdoor activities for adventure seekers. Visitors can experience adrenaline-pumping activities like via ferrata (protected climbing routes), white-water rafting, or even summer skiing on certain glaciers. For those seeking relaxation, there are also ample opportunities for leisurely boat tours on crystal-clear alpine lakes or simply taking in the fresh mountain air while exploring the idyllic surroundings.
With its unparalleled natural beauty and plethora of outdoor activities, the Dolomites provide an unforgettable summer destination in Italy that is sure to captivate travelers from all walks of life. Whether you're an avid outdoor enthusiast or simply seeking a tranquil escape amid stunning scenery, this mountainous region offers an abundance of opportunities for exploration and relaxation during the summer months.
Conclusion
Italy in the summer offers a diverse array of destinations to explore, each with its own unique beauty and charm. From the rolling hills of Tuscany to the captivating Amalfi Coast, the ancient ruins of Sicily, the iconic canals of Venice, the rich history of Rome, the serene Italian Lakes, and the spectacular mountain scenery of the Dolomites, there is something for everyone in this beautiful country.
As you start planning your own Italian summer adventure, consider what type of experience you're looking for. Whether it's relaxing on beautiful beaches, immersing yourself in history and culture, enjoying outdoor activities surrounded by stunning natural scenery, or indulging in world-class cuisine and wine, Italy has it all. With so much to see and do, your only challenge will be deciding where to go first.
So why wait? Start researching and planning your trip to Italy now. Whether you choose to visit one or several of these incredible destinations, a summer vacation in Italy promises to be an unforgettable experience filled with beauty, adventure, and memories that will last a lifetime. Buon viaggio.
Frequently Asked Questions
Is Italy worth visiting in summer?
Italy is definitely worth visiting in the summer. The warm weather allows for outdoor activities like sightseeing, enjoying the beaches, and indulging in alfresco dining. Many of the country's popular attractions are also open longer hours during the summer months, allowing for more time to explore.
Where is nice in Italy in summer?
In Italy, there are several places that are especially nice to visit in the summer. The stunning Amalfi Coast is a great destination with its beautiful coastal towns, clear blue waters, and picturesque cliffs.
For those looking for a city experience, Florence is a wonderful choice with its Renaissance architecture, art galleries, and charming streets perfect for strolling in the warm weather.
Where to go in Italy in the summer to avoid crowds?
If you're looking to avoid crowds in Italy during the summer, consider heading to lesser-known regions or destinations. Places like Puglia in southern Italy offer beautiful beaches and historic towns without the large crowds found in popular tourist areas like Rome or Venice.
The Italian Alps also provide a refreshing escape from the heat and bustling tourist hotspots during the summer months.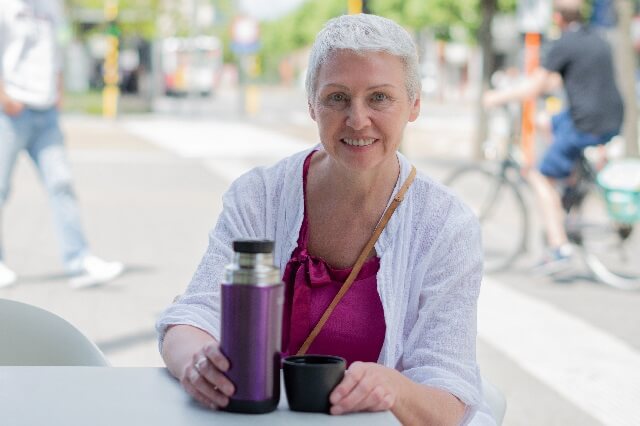 I'm a passionate traveler, writer, and Italophile. My fascination with Italy's history, art, and culture has led me on countless adventures across the Italian landscape. Through "I Live Italy," I share my love for this extraordinary country and aims to inspire others to explore its boundless beauty.