Embarking on a journey from Nice, France to Cinque Terre, Italy is not only a travel experience but also an adventure that promises breathtaking landscapes, cultural immersion, and the charm of train travel. As the popularity of this specific train route continues to rise among travelers, it's evident that there is something truly special about traversing through Southern France and crossing into the enchanting Italian Riviera by rail.
Choosing train travel for this journey offers numerous advantages that enhance the overall experience. Picture yourself comfortably seated in a spacious carriage with large windows framing picturesque views of coastal beauty and charming towns passing by. Train travel allows you to relax while enjoying onboard amenities, such as dining options or Wi-Fi connectivity. Compared to other modes of transportation, this route provides a unique opportunity to connect with your surroundings and fully immerse yourself in the journey.
Planning your trip from Nice to Cinque Terre begins with securing your train tickets in advance. It's recommended to research different classes and seat reservation options to ensure your desired level of comfort during the journey. Checking train schedules is essential for organizing layovers or connecting trains effectively. By preparing well, you can optimize your time spent exploring each destination and create seamless transitions throughout your adventure.
Before departing from Nice, take time to soak up the sights and experiences offered by this picturesque city of the French Riviera. From its stunning coastline boasting azure waters to vibrant markets filled with local delicacies, Nice truly encapsulates Mediterranean charm. Make sure to visit iconic landmarks like Promenade des Anglais or stroll through the narrow cobblestone streets of Old Town before boarding your train.
Train travel from Nice will treat you to a delightful scenic journey through Southern France. Imagine gazing out at rolling vineyards, quaint hamlets dotting the landscape, and dazzling coastal panoramas as the train glides along the tracks. Don't hesitate to hop off during layovers in noteworthy cities or towns, granting you an opportunity to explore more of what this region has to offer.
Prepare to cross borders as you enter into Italy and make your way towards the coveted destination of Cinque Terre. Always anticipate any border checks or customs procedures that may occur during your journey. Once in Italy, the Italian Riviera will charm you with its own distinct cultural character that beautifully complements its French counterpart.
Finally, upon arriving in Cinque Terre, be prepared to be captivated by the five fairytale villages that dot this rugged coastline. With their colorful houses clinging to cliffs, picturesque harbors, and stunning coastal trails, each village holds its own unique allure. Whether hiking through breathtaking landscapes or indulging in fresh seafood delicacies, Cinque Terre promises unforgettable experiences.
In the following sections of this article, we will delve deeper into why train travel is ideal for this journey, provide practical tips for planning and navigating your trip, and highlight key attractions and hidden gems along the way. So sit back, relax, and get ready to embark on an unforgettable train adventure from Nice to Cinque Terre.
Why Choose Train Travel
Train travel offers numerous advantages and benefits for those journeying from Nice to Cinque Terre. The comfort and convenience of train travel make it an appealing option for travelers looking to explore the stunning scenery of Southern France and Italy.
Spacious Seating and Onboard Amenities
One of the key advantages of train travel is the spacious seating arrangements it offers. Unlike other modes of transportation, trains typically provide ample legroom, allowing passengers to stretch out and relax during the journey. Additionally, many trains on this route offer onboard amenities such as Wi-Fi access, power outlets, and food service, ensuring a comfortable and enjoyable trip.
The Chance to Relax and Enjoy Scenic Views
Train travel allows passengers to sit back, relax, and fully immerse themselves in the breathtaking landscapes that unfold along the way. As the train winds its way through Southern France and along the Italian Riviera, travelers are treated to panoramic vistas of picturesque coastal towns, pristine beaches, lush vineyards, and idyllic countryside. The slow pace of train travel allows for uninterrupted observation of these magnificent views.
Unique Benefits Compared to Other Modes of Transportation
While there are various ways to get from Nice to Cinque Terre, train travel stands out for several unique reasons. Unlike flying or driving, taking a train allows you to avoid traffic congestion or airport security lines while still reaching your destination efficiently. Additionally, train stations are often centrally located in cities or towns, making it easier to access other attractions before or after your journey.
Choosing train travel also has environmental benefits since trains produce lower carbon emissions compared to other forms of transportation like planes or cars. Traveling by rail supports sustainable tourism practices while still providing an exceptional experience.
Overall, choosing train travel for your journey from Nice to Cinque Terre offers the perfect combination of relaxation, comfort, convenience, and stunning views.
Planning Your Trip
Tips for Booking Train Tickets
To ensure a smooth and hassle-free journey from Nice to Cinque Terre, it is important to plan and book train tickets in advance. The train route between these two destinations can be popular among travelers, especially during peak tourist seasons. Booking tickets early will not only guarantee a seat but may also offer better deals and discounts.
When booking train tickets, it is essential to consider the class of travel. First-class tickets provide added comfort with more spacious seating and amenities, while second-class options are also comfortable and a more budget-friendly choice. Additionally, some trains offer the option to reserve specific seats, which is recommended if you prefer a particular location or traveling in a group.
Researching Train Schedules
Before embarking on your train adventure from Nice to Cinque Terre, it's crucial to research train schedules. Trains may depart at various times throughout the day, so you should factor in your preferred departure time and duration of travel when planning your itinerary.
It's also helpful to look into the layovers or connecting trains you may encounter along the way. Layovers can provide an opportunity to explore different towns or cities along the route, allowing you to make the most of your journey. However, be sure to leave sufficient time for transfers between trains to avoid any unnecessary stress or rushing.
Preparing for Border Crossings
As you make your way from Nice in France to Cinque Terre in Italy, crossing borders will be a part of your train adventure. While border checks and customs procedures may vary, it is essential to be prepared.
Make sure you have all necessary travel documents such as passports or identification readily available for inspection when crossing into Italy. It's always a good idea to double-check any visa requirements beforehand as well. Familiarize yourself with any health guidelines or COVID-19 protocols that may be in place during your journey, ensuring a smooth transition into Italy.
By planning and preparing for your Nice to Cinque Terre train adventure, you can maximize the enjoyment of your trip and make the most out of this scenic and memorable journey through Southern France and into Italy.
Departing from Nice
Nice, located on the breathtaking French Riviera, serves as the starting point for the scenic train journey to Cinque Terre in Italy. Before boarding the train, travelers have the opportunity to explore the picturesque city and indulge in its vibrant atmosphere. Nice boasts a stunning coastline adorned with palm trees and azure blue waters, making it a perfect destination for beach lovers.
One of the must-see attractions in Nice is the Promenade des Anglais, a famous promenade that offers panoramic views of the Mediterranean Sea. Visitors can take leisurely strolls along this iconic walkway while enjoying the gentle sea breeze and admiring luxurious yachts sailing by. Additionally, Nice's Old Town or Vieux Nice captivates visitors with its narrow streets lined with colorful buildings, charming boutiques, and lively cafes.
For those seeking a taste of local culture and cuisine, exploring Cours Saleya market is a must-do activity. This vibrant open-air market dazzles visitors with stalls offering fresh flowers, locally grown fruits and vegetables, as well as an array of regional specialties. Travelers can savor traditional Nicoise dishes such as socca (chickpea-based pancake) or pissaladiere (onion tart), making their time in Nice truly memorable.
Before embarking on their train adventure from Nice to Cinque Terre, travelers can find delightful cafes or bistros conveniently located near the train station to grab a quick bite or enjoy a leisurely meal. These locales offer tasty treats ranging from freshly baked croissants to delectable seafood dishes made from locally caught fish.
By indulging in these culinary delights before departure, passengers can ensure they are fully energized and ready for their scenic journey through Southern France towards Italy's Cinque Terre.
En Route
As you embark on the train journey from Nice to Cinque Terre, get ready to be mesmerized by the enchanting landscapes and picturesque coastal views that await you. The scenic train route through Southern France offers an unforgettable experience that will leave you in awe of the natural beauty of the region.
During the journey, you will have the opportunity to witness breathtaking vistas as the train winds its way through charming towns and cities. From Nice, the train takes you along the stunning Côte d'Azur, also known as the French Riviera.
This famous coastline is renowned for its azure blue waters, sandy beaches, and glamorous resorts. As you gaze out of the train window, you'll catch glimpses of sun-soaked beaches dotted with colorful umbrellas and palm trees swaying gently in the breeze.
One notable stop along this scenic route is Marseille, a vibrant port city that showcases a delightful blend of cultural influences. With its picturesque Old Port, impressive architecture, and delicious cuisine, Marseille is worth exploring during any layovers or breaks in your journey. Stroll through Le Panier district with its narrow winding streets and pastel-colored houses or visit the iconic Basilique Notre-Dame de la Garde for panoramic views over the city.
As you continue your journey towards Italy, prepare yourself for a seamless transition from one beautiful country to another. Moving away from Southern France's distinct flair and into Italy's embrace, appreciate how borders disappear while rich cultural nuances remain evident in both regions.
The train ride from Nice to Cinque Terre promises travelers an unparalleled adventure through some of Europe's most breathtaking landscapes. So sit back, relax, and let this slow-paced mode of transportation transport you through Southern France's coastal splendor before arriving at your final destination – the fairytale villages of Cinque Terre.
Crossing Borders
When embarking on a train journey from Nice to Cinque Terre, travelers will have the exciting experience of crossing borders as they transition from France to Italy. This transition brings with it a change in scenery, culture, and customs, adding an additional layer of fascination to the already captivating journey.
As passengers reach the border between France and Italy, it is important to note that there are typically no border checks or customs procedures for travelers on this particular train route. The Schengen Agreement allows for freedom of movement within participating European countries, including France and Italy. This means that crossing the border by train is usually seamless and hassle-free, facilitating a smooth transition into Italy.
Once in Italy, travelers can look forward to exploring the Italian Riviera region as they make their way towards Cinque Terre. The Italian Riviera boasts its own distinct charm and character, differentiating it from its French counterpart. Visitors will be delighted by the picturesque coastal villages, colorful buildings perched on cliff edges, and stunning views of the Ligurian Sea.
The train journey towards Cinque Terre continues through scenic landscapes dotted with charming towns along the Italian coast. Travelers may choose to take advantage of layovers during their journey to explore some notable destinations such as Genoa or Portofino which offer rich history, delicious regional cuisine, and architectural marvels.
Crossing borders brings an added excitement to the train journey from Nice to Cinque Terre. It symbolizes the start of a new chapter in this adventure – one filled with Italian hospitality, breathtaking vistas, and unforgettable experiences. As travelers cross into Italy and immerse themselves in the unique cultural aspects of this region, they will soon discover why this train route has become increasingly popular among those seeking an authentic travel experience.
| Italy-France Border Crossing | Italian Riviera Highlights |
| --- | --- |
| No border checks or customs procedures | Picturesque coastal villages |
| Seamless transition into Italy | Stunning views of the Ligurian Sea |
| Opportunity to explore notable destinations such as Genoa or Portofino during layovers | Rich history and delicious regional cuisine |
Arriving in Cinque Terre
As travelers arrive in Cinque Terre, they are greeted with a breathtaking sight of five fairytale villages nestled along the rugged coastline of the Italian Riviera. Each village has its own distinct charm and character, offering unique experiences for visitors. From colorful houses perched on cliff edges to charming harbors filled with fishing boats, Cinque Terre is a true paradise for those seeking beauty and tranquility.
Monterosso al Mare: The largest of the five villages, Monterosso al Mare boasts beautiful sandy beaches and crystal-clear waters. Visitors can relax on the beach or take a stroll along the promenade, enjoying picturesque views of colorful buildings and lush vineyards. The old town is also worth exploring, with its medieval streets, charming shops, and traditional restaurants serving local specialties like pesto and fresh seafood.
Vernazza: Known for its natural harbor and small fishing port, Vernazza is perhaps the most picturesque village in Cinque Terre. The brightly colored buildings cascade down towards the turquoise sea, creating a postcard-perfect scene. Visitors can wander through narrow alleyways lined with quaint shops and taste delicious locally produced wines at one of the wine bars overlooking the harbor.
Corniglia: Perched high on a rocky promontory, Corniglia offers stunning panoramic views of the Ligurian Sea. Unlike the other villages in Cinque Terre, Corniglia is not directly accessible by sea but can be reached by climbing 382 steps from the train station or taking a shuttle bus. Its unique location gives it an air of peacefulness and isolation that is truly enchanting.
Manarola: Adored for its charming harbor and iconic multi-colored houses clinging to steep cliffs, Manarola is often described as one of Italy's most romantic destinations. As visitors wander through its charming streets filled with artisan shops, they can enjoy breathtaking views of the sea and watch colorful boats bobbing in the harbor. Manarola is also famous for its annual illuminated nativity scene, when the village becomes a magical wonderland during the Christmas season.
Riomaggiore: The easternmost and most easily accessible village, Riomaggiore welcomes visitors with its colorful waterfront and lively atmosphere. Travelers can explore the historic center with its narrow lanes and hidden gems, such as the Church of San Giovanni Battista. For those seeking adventure, a hike along Via dell'Amore (Love's Trail) will reward them with magnificent coastal views.
| Village | Description | Main Attractions |
| --- | --- | --- |
| Monterosso al Mare | The largest village with sandy beaches and historic old town. | Sandy beaches, promenade, medieval streets. |
| Vernazza | Picturesque village with a natural harbor and vibrant wine bars. | Fishing port, colorful buildings, wine tasting. |
| Corniglia | An isolated village perched on a rocky promontory. | Panoramic views, peacefulness, access to walking trails. |
| Manarola | An enchanting village known for its romantic charm. | Historic harbor, multi-colored houses, nativity scene. |
| Riomaggiore | A lively village with a colorful waterfront and hidden gems. | Waterfront, historic center, Via dell'Amore. |
Practical Tips and Recommendations for Cinque Terre Travelers
When planning a trip to Cinque Terre, it's essential to be well-prepared to make the most of your time in this stunning region. Here are some practical tips and recommendations to help you navigate Cinque Terre with ease:
Transportation between villages: Cinque Terre is known for its picturesque villages that are connected by hiking trails, trains, and boats. While hiking is a popular way to explore the region, it's important to note that some trails may be challenging for inexperienced hikers or those with mobility issues. To get between the villages quickly and comfortably, take advantage of the efficient train system. The trains run frequently and provide breathtaking views along the coast.
Accommodations: To fully immerse yourself in the charm of Cinque Terre, consider staying in one of the five villages rather than opting for a hotel in a nearby city. Each village has its unique atmosphere and accommodations ranging from budget-friendly options to luxury boutique hotels. Booking your accommodations well in advance is highly recommended, especially during peak travel seasons when availability can be limited.
Best periods to avoid crowds: Cinque Terre can get extremely crowded, especially during the summer months when tourists flock to enjoy its beauty. To avoid large crowds and ensure a more peaceful experience, consider visiting during the shoulder seasons of spring (April-May) or fall (September-October). Not only will you find fewer tourists during these times, but you'll also have pleasant weather for outdoor activities.
4.Hidden gems and lesser-known attractions: While exploring the five main villages – Monterosso al Mare, Vernazza, Corniglia, Manarola, and Riomaggiore – don't miss out on some of Cinque Terre's hidden gems or lesser-known attractions. For an off-the-beaten-path experience, venture beyond the villages to discover secluded coves, small vineyards, or even a medieval fortress.
These lesser-known spots offer an opportunity to escape the crowds and immerse yourself in the peaceful beauty of the region.
With these practical tips and recommendations in mind, you'll be well-equipped to make the most of your visit to Cinque Terre. Remember to plan ahead, explore beyond the main villages, and savor every moment of this magical destination.
Conclusion
In conclusion, embarking on a train journey from Nice to Cinque Terre offers a truly magical and unforgettable experience. The convenience, comfort, and beauty of train travel enhance the overall adventure, allowing travelers to sit back, relax, and soak in the breathtaking landscapes along the way. The rising popularity of this specific train route among travelers speaks volumes about its uniqueness and allure.
Choosing train travel over other modes of transportation proves advantageous in many ways. Not only do passengers get to enjoy spacious seating and onboard amenities, but they also have the opportunity to marvel at the scenic views that Southern France and the Italian Riviera have to offer. The ease of planning your trip ensures a stress-free adventure, with options for different classes and seat reservations available for booking in advance.
From the moment you step foot in Nice, you will be captivated by its picturesque coastline, vibrant markets, and charming Old Town. Exploring top attractions and landmarks before boarding the train adds an extra dimension to your journey. As you depart from Nice and venture through Southern France, each stop along the route offers its own unique charm-inviting travelers to immerse themselves in the local culture and explore hidden gems.
As you cross into Italy and make your way towards Cinque Terre, you will witness a seamless transition from one Riviera region to another. The Italian Riviera boasts cultural aspects that set it apart from its French counterpart. Arriving in Cinque Terre is like stepping into a fairytale-the five enchanting villages each have their own distinct personality waiting to be discovered. Whether hiking along coastal trails or indulging in seafood delicacies, there is something for everyone to enjoy.
Frequently Asked Questions
Where does the Nice to Cinque Terre train arrive?
The Nice to Cinque Terre train arrives at the La Spezia Centrale station. Located in the city of La Spezia, this station serves as a gateway to the stunning coastal region of Cinque Terre. From La Spezia Centrale, travelers can easily access the five picturesque towns that make up Cinque Terre: Monterosso, Vernazza, Corniglia, Manarola, and Riomaggiore.
How long does it take to get from Nice to Cinque Terre?
The travel time from Nice to Cinque Terre can vary depending on the route you choose and the train schedules available. On average, it takes around 4-5 hours to travel between these two destinations by train.
However, it is important to check for any possible connections or transfers along the way as it may affect the total travel duration. Additionally, keep in mind that travel times may be subject to change due to factors such as delays or seasonal timetables.
How do I get from Cinque Terre to Nice France?
To get from Cinque Terre to Nice, France, there are a few transportation options available. One common method is taking a train from one of the Cinque Terre towns back to La Spezia Centrale. From there, travelers can catch a direct train to Nice Ville station in Nice, France.
The journey usually takes around 5-6 hours and offers scenic views along the way. Another option is taking a combination of trains and buses by traveling from Cinque Terre to Genoa or Milan first and then continuing on to Nice from there. It's worth noting that these routes may require transfers and may take longer than a direct train journey but can offer flexibility depending on your itinerary and preferences.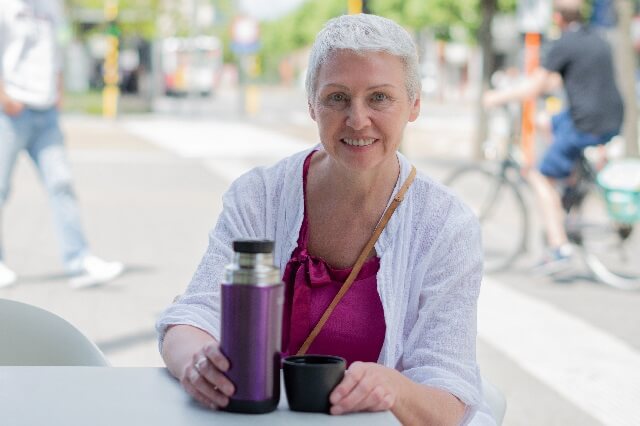 I'm a passionate traveler, writer, and Italophile. My fascination with Italy's history, art, and culture has led me on countless adventures across the Italian landscape. Through "I Live Italy," I share my love for this extraordinary country and aims to inspire others to explore its boundless beauty.