Italy and Switzerland offer a wealth of breathtaking landscapes, vibrant culture, and unforgettable experiences for travelers. In this article, we will guide you on the best way to travel these enchanting countries, helping you craft the perfect itinerary that encompasses both Italy and Switzerland.
Whether you're captivated by the historical sites and culinary delights of Italy or drawn to the majestic mountains and pristine lakes of Switzerland, we will highlight the unique attractions, landscapes, and cultural experiences that await you.
With its rich history, iconic landmarks, and diverse regions, Italy is a country that begs to be explored. From the ancient ruins of Rome to the Renaissance art in Florence, the romantic canals in Venice to the stunning Amalfi Coast, there is something for every traveler in Italy.
And just next door lies Switzerland with its stunning alpine peaks, picturesque cities, and crystal-clear lakes. Whether you want to ski in the Swiss Alps or cruise on Lake Geneva, Switzerland offers a world of outdoor adventures and natural wonders.
Embark on an unforgettable journey as we guide you through the best destinations in Italy such as Rome, Florence, Venice, Amalfi Coast, Tuscany, and Cinque Terre. Then immerse yourself in Switzerland's diverse landscapes including the Swiss Alps, Lake Geneva, Lucerne Interlaken,and Zurich. Throughout this article series we will provide invaluable travel tips and insider knowledge to ensure that your trip through Italy and Switzerland is a truly memorable experience.
Choosing the Ideal Time to Visit Italy and Switzerland
Italy and Switzerland are both popular travel destinations that offer diverse experiences throughout the year. When planning a trip to these countries, it's important to consider the ideal time to visit based on weather conditions, tourist crowds, and special events. This section will discuss the various seasons in Italy and Switzerland and their impact on your travel experience.
Seasonal Considerations
Italy experiences four distinct seasons: spring (March to May), summer (June to August), autumn (September to November), and winter (December to February). Each season has its own charm, but it's essential to weigh the pros and cons before deciding when to visit.
During spring, Italy is in full bloom with colorful flowers and pleasant temperatures. However, popular tourist sites can be crowded during Easter week. Summer brings warm weather and longer daylight hours, making it perfect for enjoying outdoor activities like visiting coastal towns or relaxing on beautiful beaches. Keep in mind that summers are peak tourist season, so major cities might be crowded.
Fall is an excellent time to explore Italy as temperatures are milder, attracting fewer tourists. The changing foliage adds a magical touch to the landscapes, especially in regions like Tuscany. Winter in Italy offers an opportunity for winter sports enthusiasts with ski resorts in the Alps while also providing cozy experiences in Christmas markets across the country.
In Switzerland, the climate varies depending on which region you visit. The Swiss Alps experience colder temperatures and more snowfall than other parts of the country. Summers here can be mild with occasional rain showers, while winters transform the mountainous landscape into a snowy wonderland perfect for skiing.
Special Events and Festivals
Both Italy and Switzerland host numerous festivals celebrating art, culture, cuisine, or religious traditions throughout the year. Understanding these events can help you plan your visit around them if desired.
Italy celebrates Carnevale in February/March with extravagant parades and masked balls in Venice and other cities. In April, Easter processions take place in various towns, highlighting the religious significance of the holiday. The summer months are filled with music festivals, such as the Verona Opera Festival.
Switzerland hosts the Lucerne Festival during summer, featuring world-renowned classical musicians. The Montreux Jazz Festival attracts jazz enthusiasts from around the world in July. Additionally, several winter events like Christmas markets and ice sculpture festivals showcase the magical ambiance of Switzerland during the holiday season.
By considering weather conditions, tourist crowds, and special events in Italy and Switzerland, you can select the perfect time to visit that aligns with your preferences and interests. Whether it's witnessing blooming flowers in spring or enjoying a ski adventure in winter, both countries offer unique experiences throughout the year.
Crafting a Flexible Itinerary
Italy is a country known for its rich history, stunning architecture, delicious cuisine, and vibrant culture. When crafting a flexible itinerary for your trip to Italy, it's important to include some of the must-visit destinations that offer a unique and unforgettable experience. Here are some top cities and regions in Italy that should be on every traveler's list:
Rome: The eternal city of Rome is packed with iconic landmarks such as the Colosseum, Vatican City, and Trevi Fountain. Take a stroll through ancient ruins in the Roman Forum or visit the jaw-dropping Sistine Chapel in Vatican City.
Florence: Known as the birthplace of the Renaissance, Florence boasts architectural marvels like the Duomo and the Uffizi Gallery. Don't miss Michelangelo's famous statue of David at the Galleria dell'Accademia.
Venice: A city unlike any other, Venice is renowned for its canals, gondolas, and romantic atmosphere. Explore St. Mark's Square, visit the magnificent Doge's Palace, or take a leisurely gondola ride along the Grand Canal.
Amalfi Coast: Experience breathtaking coastal scenery along this picturesque stretch of coastline in southern Italy. Visit charming towns like Positano and Ravello, relax on stunning beaches, or embark on scenic hikes.
Tuscany: Indulge in world-famous wine and immerse yourself in rolling vineyards and medieval hilltop towns like Siena and San Gimignano. Take a day trip to explore Pisa's iconic leaning tower or indulge in a culinary tour through Chianti region.
Cinque Terre: Discover five colorful fishing villages perched on cliffs along the Ligurian coastline. Hike between the towns to soak up incredible views or relax on beautiful beaches while savoring fresh seafood dishes.
When planning your itinerary for Italy, consider how much time you have and the type of experiences you want to have. Each destination has its own unique charm and attractions. It's also worth considering potential day trips from each location, allowing you to make the most of your time in this captivating country. Whether you're interested in history, art, food, or natural beauty, Italy has something to offer every traveler.
Exploring the Diverse Landscapes of Switzerland
Switzerland is renowned for its breathtaking natural landscapes, and exploring these diverse environments is an essential part of any trip to the country. From the majestic Swiss Alps to the tranquil beauty of Lake Geneva, Switzerland offers something for every nature lover.
One of the must-visit destinations in Switzerland is the Swiss Alps. This iconic mountain range is famous for its picturesque peaks and charming alpine villages. Travelers can enjoy a range of outdoor activities here, including hiking, skiing, and even paragliding. The Jungfrau region, with its stunning views and picturesque towns like Interlaken and Grindelwald, is particularly popular among visitors.
Lake Geneva is another not-to-be-missed location in Switzerland. This vast lake borders both Switzerland and France, offering stunning views from every angle. Visitors can take boat cruises on the lake to soak in the panoramic scenery or explore charming lakeside towns such as Montreux or Lausanne.
Lucerne is a picturesque city located in central Switzerland that boasts a magical setting. Its pristine lake and beautiful mountains provide endless opportunities for outdoor activities. Exploring Lucerne's well-preserved historic Old Town is also a must-do, with its striking medieval architecture and iconic Chapel Bridge.
Lastly, Zurich, known as Switzerland's cosmopolitan hub, offers a unique blend of urban sophistication and natural beauty. The city sits on the banks of Lake Zurich and offers a wide range of cultural attractions, dining options, and high-end shopping experiences.
For those looking to embark on an unforgettable journey through Switzerland's scenic countryside, taking a scenic train ride should be at the top of their list. The Glacier Express and Bernina Express are two train routes that offer unparalleled views as they wind through the mountains and valleys of Switzerland. These train rides provide travelers with an opportunity to relax and admire the spectacular landscapes while still experiencing some of the most beautiful regions in the country.
Whether you are seeking outdoor adventures, serene natural beauty, or cultural experiences, Switzerland's diverse landscapes have it all. From the towering Swiss Alps to the tranquil lakeside towns, there is something to captivate every traveler in this stunning country.
Transportation Options
When planning a trip to Italy and Switzerland, it is essential to consider the best modes of transportation for getting around. Both countries have efficient and reliable transportation systems that can take you to your desired destinations smoothly. By understanding the various transportation options available, you can select the most convenient and cost-effective means of traveling between cities and regions.
In both Italy and Switzerland, trains are an excellent mode of transportation for long-distance travel. The train networks in both countries are extensive, connecting major cities and even smaller towns. Traveling by train allows you to sit back, relax, and enjoy the scenic landscapes passing by your window. Additionally, trains in both Italy and Switzerland tend to be punctual and comfortable.
In Italy, there are a variety of train options available, including high-speed trains like the Frecciarossa or Italo for traveling between major cities such as Rome, Florence, Venice, and Milan. Regional trains are ideal for shorter trips or exploring smaller towns in Tuscany or along the Amalfi Coast. It is advisable to book train tickets in advance to secure seat reservations for popular routes.
Similarly, Switzerland boasts a renowned train system that offers exceptional views as it effortlessly navigates through its picturesque landscapes. Travelers can opt for various scenic train routes such as the Glacier Express or Bernina Express to experience breathtaking mountain panoramas. Swiss Travel Passes provide unlimited access on trains, buses, boats, and even some cable cars within a specified duration-perfect for exploring multiple regions in Switzerland.
Apart from trains, buses also serve as a convenient means of transport in both Italy and Switzerland. Buses are often more economical than trains for shorter distances or when traveling to remote locations that aren't well-served by rail networks. Regional bus companies operate throughout Italy's countryside areas whereas PostBus is the main operator in Switzerland's more rural regions.
In larger Italian cities like Rome and Milan, public transportation systems encompass metro lines, trams, and buses. These networks are generally easy to navigate and offer affordable options for getting around within the city. On the other hand, Switzerland's major cities also have efficient public transportation systems with comprehensive tram and bus networks that make exploring urban areas a breeze.
For travelers seeking more flexibility in their itineraries or wishing to explore rural landscapes at their own pace, renting a car can be a viable option. Italy has an extensive network of highways that connect major cities and regions, allowing you to easily embark on road trips throughout the country. It is worth noting that driving in Italian cities can be challenging due to traffic congestion and limited parking availability.
Similarly, Switzerland offers excellent road infrastructure with well-maintained highways that provide access to various scenic destinations. Driving in Switzerland allows you to discover hidden gems off the beaten path and offers unparalleled freedom for exploring the countryside. However, keep in mind that some mountain passes may be closed during winter months due to heavy snowfall.
Lastly, boats can be a unique way of traveling around Italy and Switzerland, particularly when visiting scenic lakeside towns or island destinations. In Italy, ferry services operate on major lakes such as Lake Como or Lake Maggiore, while in Switzerland, boat cruises are available on Lake Geneva and Lake Lucerne. Traveling by boat not only offers picturesque views but also a relaxing experience away from the hustle and bustle of land travel.
Accommodation
When planning a trip to Italy and Switzerland, choosing the right accommodation can greatly enhance your overall experience. Both countries offer a wide range of options that cater to different preferences and budgets. Whether you prefer luxurious hotels, cozy bed and breakfasts, or charming rural inns, there is something for everyone. Additionally, opting for central locations or distinctive neighborhoods in major cities can provide easy access to attractions and ensure an authentic, local experience.
In Italy, one popular lodging option is agriturismos. These are farmhouses or country estates that welcome guests and offer a unique opportunity to immerse yourself in rural life. Agriturismos often provide comfortable rooms or apartments with traditional decor while showcasing local agricultural traditions. Guests can enjoy homemade meals made from fresh ingredients sourced directly from the farm, allowing them to taste the authentic flavors of the region.
Another iconic accommodation choice in Switzerland is the Swiss chalet. These traditional wooden houses are synonymous with the country's picturesque landscapes and alpine charm. Staying in a Swiss chalet allows visitors to embrace the mountainous surroundings while enjoying cozy interiors equipped with modern amenities. Many chalets also offer stunning views of the surrounding peaks or tranquil lakes.
For those looking for city stays, it's recommended to find accommodations in central locations or distinctive neighborhoods that offer easy access to attractions and local experiences. In cities like Rome, Florence, Venice, Zurich, or Lucerne, travelers can find a variety of hotels ranging from luxury establishments to budget-friendly options. Staying near popular landmarks not only provides convenience but also allows you to immerse yourself in the vibrant energy of these bustling cities.
| Recommended Accommodation Options | Location/Area |
| --- | --- |
| Agriturismos (Farmhouse stays) | Rural regions of Italy |
| Swiss Chalets | Mountainous areas in Switzerland |
| Central Hotels | Cities such as Rome, Florence, Venice, Zurich, and Lucerne |
Go Beyond the Beaten Path
When traveling to Italy and Switzerland, it's easy to get caught up in visiting the popular tourist destinations. However, to truly immerse yourself in the local culture and discover hidden gems, it's important to venture off the beaten path and embrace unique experiences. In this section, we will explore some lesser-known attractions and local experiences that showcase the authentic charm of both countries.
Exploring Off-the-Beaten-Path Destinations
While famous cities like Rome and Zurich have much to offer, consider including some less crowded destinations in your itinerary. In Italy, for example, you might want to visit the enchanting city of Verona. Known as the setting for Shakespeare's Romeo and Juliet, Verona boasts a stunning Roman arena and charming medieval streets.
Another hidden gem is Bologna, often called the "food capital of Italy." Here you can indulge in delicious pasta dishes like tortellini in brodo or tagliatelle al ragù.
In Switzerland, consider exploring lesser-known towns such as Lugano or Locarno. Located in the Italian-speaking part of Switzerland, these towns offer a blend of Swiss beauty with Mediterranean influences. Lugano is famous for its picturesque lake surrounded by mountains, while Locarno hosts an annual film festival and showcases beautiful architecture. Exploring these offbeat destinations allows you to escape the crowds and experience a more authentic side of both countries.
Immersive Experiences to Connect with the Local Culture
To truly connect with the local culture in Italy and Switzerland, consider participating in immersive experiences that go beyond sightseeing. In Tuscany, for instance, you can engage in wine tasting tours at local vineyards or even try your hand at making traditional homemade pasta alongside an Italian chef. In Switzerland, learn about traditional cheese-making techniques during a visit to Gruyères or explore Swiss watch-making heritage on a tour through the town of La Chaux-de-Fonds.
Another way to immerse yourself in the local culture is by attending festivals and events. Italy hosts a myriad of colorful festivals throughout the year, such as the Venice Carnival or the Palio di Siena horse race. In Switzerland, you can experience traditional music and folklore at events like Fête de l'Escalade in Geneva or Sechseläuten in Zurich. These cultural experiences provide a deeper understanding of the local traditions and customs that shape these countries.
Tips for Embracing Local Customs and Traditions
To make the most of your hidden gem experiences and fully embrace local customs and traditions, it's important to approach them with an open mind and willingness to learn. Start by familiarizing yourself with basic language phrases in Italian and Swiss German/French to communicate with locals. Locals appreciate when visitors make an effort to speak their language, no matter how minimal.
Additionally, be respectful of cultural norms and traditions. In Italy, for example, it is customary to greet people with a kiss on both cheeks when meeting them for the first time.
When dining in Switzerland, remember that it is considered impolite to leave a tip at restaurants as service charges are typically included in the bill. By embracing these customs and traditions, you will not only show respect but also have a more meaningful connection with the locals you encounter during your journey through Italy and Switzerland.
Packing Essentials and Travel Tips for a Seamless Journey
As you prepare for your journey exploring Italy and Switzerland, it's essential to consider your packing essentials and travel tips to ensure a seamless experience. Having the right items and knowledge can make all the difference in creating a stress-free trip.
First and foremost, it's important to pack appropriate clothing for the various seasons and activities you may encounter during your travels. In both Italy and Switzerland, weather conditions can vary greatly depending on the region and time of year.
Be sure to check the forecast for each destination and pack layers that can be easily added or removed as needed. Don't forget comfortable footwear for all the walking you'll do while exploring cities, hiking trails, or skiing in the Alps.
Another crucial item to include in your packing checklist is a travel adapter. In both countries, electrical outlets may differ from what you're accustomed to at home. Check which type of adapter is needed for Italy and Switzerland to charge your devices or use appliances without any issues.
Essential documents are a vital part of any trip, so make sure you have them all organized in one place before departing. This includes passports, visas if necessary, travel insurance documents, flight tickets, accommodation reservations, and any other relevant paperwork.
To ensure a smooth journey throughout Italy and Switzerland, consider these practical travel tips. Familiarize yourself with local currency exchange rates and where you can find reliable exchange locations. Additionally, be aware of safety precautions specific to each country like petty theft hotspots or natural hazards such as avalanches. Stay informed on health considerations such as recommended vaccinations or potential allergens in certain foods.
Lastly, take advantage of useful mobile apps that can enhance your travel experience. Many cities have their own public transportation apps that provide real-time schedules and routes. There are also apps available for language translation or navigation assistance if needed.
Remember that each country has its own unique customs and traditions. Take some time before your trip to learn about any specific regulations or etiquette that should be followed in Italy and Switzerland. This will demonstrate respect for the local culture and enhance your overall experience.
By carefully considering your packing essentials and adopting these travel tips, you'll be well-prepared for a seamless journey through Italy and Switzerland. Enjoy your trip as you explore all the enchanting landscapes, cultural treasures, and hidden gems these countries have to offer.
Frequently Asked Questions
How easy is it to travel between Switzerland and Italy?
Traveling between Switzerland and Italy is relatively easy due to the well-developed transportation networks in both countries. There are multiple options available, including trains, buses, and flights. The most popular route is by train, which offers scenic journeys through the Alpine landscapes.
Direct trains run from major Swiss cities like Zurich or Geneva to various Italian destinations such as Milan, Venice, or Rome. The journey times can vary depending on the specific route and mode of transport chosen but generally range from a few hours to half a day. Overall, with proper planning and research, traveling between Switzerland and Italy can be a smooth experience.
How to plan Switzerland and Italy?
Planning a trip to Switzerland and Italy involves considering various factors such as time constraints, budget, must-see destinations, and personal preferences. It's important to start by identifying the key attractions in each country that you wish to visit. Both countries offer diverse experiences ranging from the stunning Swiss Alps to the historical architecture of Rome or famous cities like Florence and Venice in Italy.
Once you determine your itinerary, consider the most convenient modes of transport between different locations – whether it's by train, plane, or car rental. Make sure to allocate sufficient time for each destination so that you can truly immerse yourself in the local culture and explore all the highlights at a comfortable pace.
Is there a high speed train from Italy to Switzerland?
Yes, there are high-speed train services available from Italy to Switzerland. The EuroCity (EC) trains provide fast connections between several Italian cities such as Milan and Venice with Swiss cities such as Zurich or Basel. These trains often have modern amenities including comfortable seating arrangements and onboard facilities like Wi-Fi access or dining options.
In addition to EuroCity trains, there are also other high-speed routes operated by international railway companies that connect major Italian hubs like Rome or Florence with Swiss destinations. It's worth noting that while high-speed rail options exist between the two countries, not all routes may be direct or offer non-stop services depending on the specific departure and arrival points. Checking the train schedules in advance is recommended to ensure you select the most suitable option for your travel plans.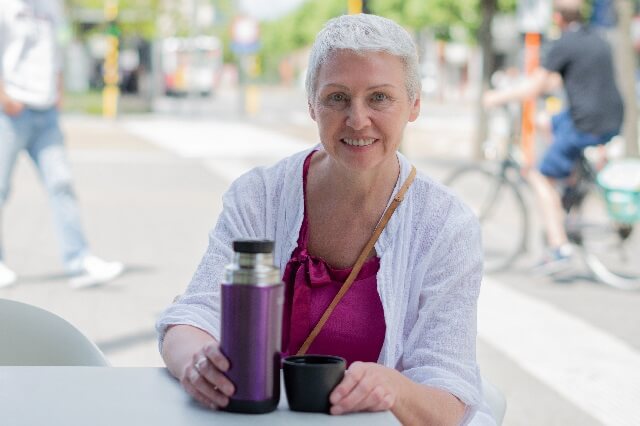 I'm a passionate traveler, writer, and Italophile. My fascination with Italy's history, art, and culture has led me on countless adventures across the Italian landscape. Through "I Live Italy," I share my love for this extraordinary country and aims to inspire others to explore its boundless beauty.