Italy is renowned for its rich cultural heritage, vibrant cities, and breathtaking landscapes. Whether you are exploring the ancient ruins in Rome, sipping espresso in Florence's piazzas, or indulging in pasta dishes in Bologna, one thing is certain – efficient travel between these cities is essential to make the most of your time in Italy.
In this article, we will explore the best ways to minimize travel time between cities in Italy and ensure that you can uncover all the wonders this captivating country has to offer.
Italy boasts an extensive transportation network that proves essential for travelers looking to hop from city to city with ease. The high-speed trains are unquestionably one of the quickest modes of inter-city travel, whisking passengers away at impressive speeds while offering comfort and convenience.
If time is of the essence, domestic flights within Italy provide an excellent way to cover long distances effortlessly. Additionally, navigating Italy's extensive bus network not only offers budget-friendly options but also allows for scenic journeys through picturesque countryside.
One of the main hubs for travelers exploring Italy is Rome. From here, visitors can easily venture to other major Italian cities such as Florence, Venice, and Milan. These journeys promise a seamless transition between ancient history and modern charm as you traverse through iconic landmarks and immerse yourself in diverse cultures.
Furthermore, Naples serves as a gateway to Southern Italy's coastal gems such as Sorrento and the Amalfi Coast or even embarking on a trip to Sicily's crown jewel Taormina. In Central Italy, Florence acts as a starting point for discovering cultural gems like Pisa's Leaning Tower and Siena's captivating rivalry.
As we navigate our way further north, the bustling metropolis of Milan serves as a bridge connecting glamourous cities like Turin and Verona or providing access to tranquil retreats such as Lake Como. For those seeking hidden treasures off the beaten path, routes like Bari to Matera or Genoa to Portofino promise unforgettable adventures and captivating discoveries.
By unlocking the tips and tricks for optimal travel time between cities in Italy, travelers can ensure smooth transitions and avoid unnecessary delays. Creating a flexible itinerary allows for maximum efficiency while leaving room for unexpected serendipitous moments. Additionally, booking tickets in advance provides peace of mind and eliminates the stress of last-minute arrangements. Finally, considering alternative modes of transportation offers unconventional ways to spice up your journeys and uncover hidden gems along the way.
Embarking on an adventure through Italy is a dream come true for many travelers. By minimizing travel time between cities, you can unlock the Italian peninsula's rich heritage and cultural wonders with ease. So buckle up, sit back, and get ready to immerse yourself in all that this enchanting country has to offer.
Understanding Italy's Efficient Transportation Network
Italy is well-known for its efficient and extensive transportation network, making it easy for travelers to navigate between cities. Whether you prefer speed, convenience, or budget-friendly options, Italy offers a variety of transportation modes to suit your needs. In this section, we will take a comprehensive look at Italy's transportation network and the best ways to minimize travel time between cities.
One of the quickest modes of inter-city travel in Italy is the high-speed trains. The country boasts an extensive network of high-speed rail lines that connect major cities such as Rome, Florence, Venice, and Milan.
These trains can reach speeds of up to 300 km/h (186 mph), allowing travelers to reach their destinations in no time. For example, the journey from Rome to Florence takes approximately 1 hour and 30 minutes by high-speed train compared to around 3 hours by car.
Domestic flights in Italy are also a convenient option for minimizing travel time between cities. With several airlines operating domestic routes, it is easy to fly between major Italian cities. For example, a flight from Rome to Venice takes just over an hour compared to nearly 4 hours by train.
Traveling by bus in Italy is not only budget-friendly but also scenic. Italy's bus network covers both major cities and rural areas, providing travelers with a range of options. While buses may not be as fast as trains or planes, they offer a more affordable alternative for those on a tight budget and allow passengers to enjoy the picturesque landscapes along the way.
| City | Travel Time from Rome |
| --- | --- |
| Florence | Approximately 1 hour and 30 minutes by high-speed train |
| Venice | Approximately 3 hours and 30 minutes by high-speed train |
| Milan | Approximately 3 hours and 30 minutes by high-speed train |
The Main Hubs
Rome to Florence: A Journey through Time and Culture
The journey from Rome to Florence is one that takes travelers through a fascinating blend of history, art, and culture. With an approximate travel time of just under 2 hours on high-speed trains, it is an ideal day trip for those looking to explore the highlights of both cities in a short amount of time.
Upon arrival in Florence, visitors can immerse themselves in the birthplace of the Renaissance. The city boasts a wealth of renowned art galleries and museums, such as the Uffizi Gallery and the Accademia Gallery where Michelangelo's iconic sculpture, David, stands. Strolling through the narrow streets of Florence's historic center also presents an opportunity to admire stunning architecture like the Duomo and Ponte Vecchio.
For those who prefer a more leisurely approach to their journey, there are slower train options available that provide an opportunity to enjoy the scenic beauty of Tuscany. The rolling hills dotted with vineyards and olive groves create a picturesque backdrop for travelers as they make their way towards Florence.
Rome to Venice: Exploring Romantic Waterways in the Blink of an Eye
Traveling between Rome and Venice offers a remarkable contrast where ancient ruins give way to enchanting canals and ornate palaces. Thanks to Italy's efficient high-speed train network, this once arduous journey has been reduced to just over 3 hours.
Arriving in Venice feels like stepping into another world entirely. With its intricate network of canals replacing bustling streets, travelers must navigate via water taxi or gondola – adding a romantic touch to their exploration. No visit would be complete without admiring St. Mark's Square, visiting iconic landmarks such as Doge's Palace or taking a leisurely stroll along the Grand Canal.
For those seeking convenience paired with breathtaking aerial views, domestic flights are also available and can cut travel time to just over 1 hour. However, it is worth noting that these flights often depart from Rome's airports located outside the city center, potentially requiring additional travel time.
Rome to Milan: From Eternal City to Fashion Capital in No Time
Connecting two of Italy's most cosmopolitan cities, the journey from Rome to Milan is a seamless transition from ancient ruins to modern sophistication. With high-speed trains whisking passengers between these destinations in a little over 3 hours, it is an excellent way to experience the diversity Italy has to offer.
Upon reaching Milan, visitors are met with a vibrant blend of art, fashion, and design. The city boasts famous landmarks like the magnificent Gothic cathedral of Duomo di Milano and world-class museums such as Pinacoteca di Brera. For fashion enthusiasts, a visit to the Quadrilatero della Moda is a must, where luxury brands and designer boutiques line the streets.
Those looking for alternative options can also opt for domestic flights that take less than an hour. Additionally, budget-friendly bus services are available for travelers who prefer a more scenic route or wish to make stops in smaller towns along the way. These bus journeys may take longer but provide an opportunity to witness Italian countryside charm firsthand.
Unlocking the Charm of the South
Naples, located in Southern Italy, serves as a gateway to several charming destinations that showcase the region's stunning landscapes and rich history. Whether you're looking to explore the scenic coastal towns of Sorrento and the Amalfi Coast or venture further south to the crown jewel of Sicily, Taormina, there are various transportation options available to minimize travel time between Naples and Southern Italy.
One popular route is from Naples to Sorrento, offering a picturesque coastal escapade that can be enjoyed in just a short journey. Trains run frequently between the two cities, with an average travel time of around one hour. Additionally, ferries provide another option for travelers seeking a more scenic route along the Bay of Naples.
For those wanting to experience the breathtaking Amalfi Coast, traveling from Naples is convenient and efficient. The most common way to reach this stunning stretch of coastline is by taking a ferry from Naples to Positano or Amalfi. The ferry ride offers spectacular views of the cliffsides and crystal-clear waters, allowing you to immerse yourself in the beauty of this UNESCO World Heritage site.
If you're dreaming of exploring Sicily's enchanting Taormina, traveling from Naples is relatively straightforward. You can take a direct train from Naples Centrale Station to Taormina-Giardini Naxos Station, with an average travel time of about seven hours. Alternatively, you can choose to fly directly from Naples International Airport to Catania Fontanarossa Airport and then take a shuttle or taxi to Taormina.
| City | Travel Time (Approx.) | Transportation Options |
| --- | --- | --- |
| Sorrento | 1 hour by train or ferry | Train, Ferry |
| Amalfi Coast (Positano, Amalfi) | 1-2 hours by ferry | Ferry |
| Taormina (Sicily) | 7 hours by train or flight + shuttle | Train, Flight + Shuttle |
By utilizing these transportation options and planning your itinerary effectively, you can unlock the charm of Southern Italy without spending excessive time on travel. Whether you're seeking coastal beauty, historical landmarks, or gastronomic delights, Naples serves as an excellent starting point for exploring the treasures of this picturesque region.
Central Italy
When exploring central Italy, travelers have the opportunity to immerse themselves in a region rich with history, art, and cultural wonders. With its well-connected transportation network, it is easy to journey between these cultural gems and make the most of your time in this captivating part of Italy.
One popular route is from Florence to Pisa, where one can discover the iconic Leaning Tower in a flash. High-speed trains provide a quick and efficient way to travel between these two cities. In just about an hour, you can go from admiring masterpieces of the Renaissance in Florence to taking that perfect photo next to the famous leaning campanile in Pisa.
Another must-visit destination is Siena, known for its medieval architecture and vibrant Palio horse race. From Florence, it takes less than two hours by train to reach this captivating city. Stroll through narrow streets lined with historic buildings and indulge in delicious Tuscan cuisine as you soak up the rich rivalries and traditions that still define Siena today.
For food enthusiasts looking to savor the delights of Italian cuisine, a journey from Florence to Bologna is highly recommended. In just over half an hour by high-speed train, you can find yourself in Bologna – the culinary capital of Italy. Explore its ancient markets, where you can sample local delicacies like Parmigiano Reggiano cheese and mortadella. Don't forget to try traditional dishes such as tagliatelle al ragù or tortellini.
Northern Italy's Highlights
Milan to Turin: A Seamless Transition from Glamour to History
One of the most popular routes in Northern Italy is the journey between Milan and Turin. With a travel time of just under an hour by high-speed train, it's no wonder that many travelers choose to explore these two vibrant cities on the same trip.
Starting in Milan, visitors are greeted with the epitome of Italian glamour. Known as a fashion and design capital, Milan offers an array of luxurious shopping opportunities and stunning architectural masterpieces such as the iconic Duomo di Milano and the elegant Galleria Vittorio Emanuele II. From there, travelers can hop on a train and head to Turin for a taste of history.
Turin, often overlooked by tourists, boasts an impressive historical heritage with its grand Baroque architecture and numerous museums. The city is home to the famous Egyptian Museum, housing one of the most extensive collections of Egyptian artifacts outside of Cairo. Additionally, visitors can explore opulent royal residences like Palazzo Madama and Palazzo Reale or indulge in Turin's renowned chocolate culture by visiting historic cafes such as Caffè Al Bicerin.
Milan to Lake Como: A Tranquil Retreat on the Doorstep of the City
Just a short distance north of Milan lies one of Italy's most picturesque destinations – Lake Como. With its breathtaking views and serene atmosphere, it serves as an idyllic retreat from urban life. Traveling from Milan to Lake Como is convenient, making it an ideal day trip option for those looking for a change of scenery.
The quickest way to reach Lake Como from Milan is by train, with direct services available from Milano Centrale station to various towns surrounding the lake. Once in Como or any other town along its shores, visitors can explore charming streets lined with cafes, boutiques, and historical landmarks like Como Cathedral.
For a truly memorable experience, taking a boat ride across the lake is a must, allowing passengers to admire the stunning villas and lush landscapes that have given Lake Como its reputation as a playground for the rich and famous.
Milan to Lake Como offers the perfect balance between cosmopolitan elegance and natural beauty, making it an excellent destination for both culture enthusiasts and outdoor adventurers.
Milan to Verona: Shakespearean Romance in the Heart of Northern Italy
For those seeking a journey filled with romance and history, traveling from Milan to Verona is an ideal choice. Known as the setting for Shakespeare's famed tragedy "Romeo and Juliet," Verona captivates visitors with its captivating architecture, charming squares, and romantic atmosphere.
The high-speed train from Milan to Verona takes approximately one hour, allowing travelers to immerse themselves in the enchanting world of Verona in no time. Upon arrival, visitors can explore iconic sites such as Juliet's House with its famous balcony or stroll through Piazza delle Erbe, which is bustling with cafes and market stalls.
Don't miss the opportunity to witness an opera performance in Verona's ancient Roman amphitheater during the summer months – an unforgettable experience that combines art and history.
Milan to Verona presents an effortless journey through time and literature, offering a glimpse into one of Italy's most beloved cities brimming with passion and heritage.
Off the Beaten Path
While Italy is known for its iconic cities like Rome, Florence, and Venice, there are also lesser-known gems scattered throughout the country that are well worth exploring. These off the beaten path destinations offer a chance to experience a more authentic side of Italy away from the crowds. Here are three hidden treasures that should be on every traveler's radar.
Firstly, Bari to Matera offers a journey into the timeless beauty of Southern Italy. Bari itself is an enchanting coastal city known for its charming old town, bustling markets, and picturesque seaside promenade. From Bari, travelers can easily venture inland to discover Matera, a UNESCO World Heritage Site famous for its ancient cave dwellings or "Sassi." Walking through the narrow streets of Matera feels like stepping back in time, with stunning architecture and breathtaking views at every turn.
Secondly, Catania to Taormina provides an opportunity to embark on a Sicilian escape from the bustling city. Catania is a vibrant and lively city located on the east coast of Sicily with its own unique charm and character.
From Catania, it is just a short drive or bus ride to Taormina, an idyllic hillside town overlooking the sparkling blue waters of the Ionian Sea. With its ancient Greek theater, charming medieval streets, and panoramic views of Mount Etna, Taormina is sure to captivate any traveler seeking tranquility and beauty.
Lastly, Genoa to Portofino offers a seaside retreat brimming with elegance. Genoa may not be as well-known as other Italian cities but it certainly has plenty to offer visitors. The historic center is a UNESCO World Heritage Site with its winding alleyways filled with medieval churches and palaces.
From Genoa, travelers can take a short boat ride or drive along the stunning Italian Riviera to reach Portofino. This picturesque fishing village is famous for its colorful buildings, luxury yachts, and beautiful harbor. The peaceful atmosphere and natural beauty of Portofino make it a perfect destination for relaxation and rejuvenation.
Wrap-Up
Italy is a country with an efficient transportation network that allows travelers to easily navigate between cities. However, there are some tips and tricks that can help minimize travel time and make the most out of your journey in Italy.
One important tip is to prepare a flexible itinerary. While it is essential to have a general plan of which cities you want to visit, allowing for some flexibility can help maximize efficiency without sacrificing serendipity. Leave room for unexpected discoveries or an extra day in a city that captures your heart. This will give you the opportunity to immerse yourself in each destination and truly experience the Italian way of life.
Another valuable tip is to book your tickets in advance. This applies especially to high-speed trains and domestic flights, which are popular modes of transportation between cities in Italy. By booking your tickets early, you can ensure smooth transitions and avoid last-minute delays or sold-out seats. Additionally, booking in advance often means getting better deals and saving money on your travels.
Lastly, consider alternative modes of transportation to spice up your journeys. While high-speed trains and domestic flights may be the fastest options, sometimes taking a scenic bus ride or even renting a car can offer unique experiences and opportunities for exploration along the way. Buses often take more time than trains or planes but they can be a budget-friendly option, while driving gives you the freedom to stop at charming towns and breathtaking viewpoints in between cities.
By following these tips and tricks, travelers can unlock the Italian Peninsula's rich heritage with minimum travel time between cities. Whether it's indulging in Rome's ancient wonders or discovering the hidden gems of southern Italy, minimizing travel time will allow visitors to spend more time immersing themselves in each destination's culture, cuisine, and history.
Conclusion
In conclusion, Italy's efficient transportation network and well-connected cities offer travelers the opportunity to unlock the rich heritage of the Italian Peninsula with minimum travel time. The country's high-speed trains provide a quick and convenient mode of inter-city travel, allowing visitors to easily explore different regions.
Additionally, domestic flights offer convenience for those looking to cover long distances in a short amount of time. Italy's extensive bus network is not only budget-friendly but also provides scenic options, allowing travelers to enjoy the beautiful landscapes as they make their way from one city to another.
When it comes to some of Italy's main hubs, such as Rome, travelers can experience the wonders of Florence, Venice, and Milan in no time at all. Whether it's immersing oneself in the culture and history of Florence or exploring the romantic waterways of Venice, these journeys are easily accessible from Rome.
The charm of southern Italy can be unlocked by traveling from Naples to destinations like Sorrento along the scenic coastal route or experiencing breathtaking views on the Amalfi Coast or even venturing further south to Taormina in Sicily.
Central Italy offers cultural gems that are just a quick trip away from each other. From admiring the iconic Leaning Tower in Pisa to witnessing Tuscany's captivating rivalry between Florence and Siena or unveiling culinary delights in Bologna, these cities give travelers a taste of Italian culture at its finest.
Lastly, Northern Italy showcases historical and natural beauty. Travelers can seamlessly transition from glamour to history by journeying from Milan to Turin or enjoy a tranquil retreat on Lake Como just outside Milan. Lastly, Verona offers Shakespearean romance at its best.
In order to optimize travel time between cities in Italy, it is recommended that travelers prepare a flexible itinerary that maximizes efficiency without sacrificing serendipity. Booking tickets in advance can also ensure smooth transitions and avoid delays. Furthermore, considering alternative modes of transportation can spice up journeys and provide unique experiences.
Overall, with Italy's efficient transportation options and well-connected cities, travelers can easily unlock the rich heritage of the Italian Peninsula with minimum travel time. Whether exploring famous cities or venturing off the beaten path to discover lesser-known gems, Italy offers an abundance of cultural, historical, and scenic wonders waiting to be discovered.
Frequently Asked Questions
How do you travel between major cities in Italy?
In Italy, there are several ways to travel between major cities. One of the most popular modes of transportation is by train. The country has an extensive and efficient rail network, making it easy to move between cities such as Rome, Florence, Venice, Milan, and Naples. Italy's trains are known for their comfort and reliability, offering both high-speed options like Italo and Frecciarossa, as well as regional trains that connect smaller towns.
Another option is traveling by bus using long-distance coach services offered by companies like FlixBus or MarinoBus. These buses provide affordable transportation and also connect various cities across Italy. Lastly, some cities are connected by domestic flights operated by Italian carriers such as Alitalia or low-cost airlines like Ryanair.
How far are Italy cities from each other?
The distance between cities in Italy can vary depending on the specific route and mode of transportation chosen. For example, major cities like Rome and Florence are approximately 280 kilometers (174 miles) apart when traveling by road. Meanwhile, the distance between Milan and Venice is about 275 kilometers (171 miles) if driving along the A4 highway.
When considering air travel distances within Italy, flying from Rome to Milan covers a distance of around 575 kilometers (357 miles). These distances give a general idea of the proximity between major Italian cities; however, it's important to note that actual travel times may differ due to factors such as traffic or specific flight routes.
Can you fly between cities in Italy?
Yes, it is possible to fly between cities in Italy. The country has numerous airports with domestic flight connections available year-round. Some of the busiest airports for domestic travel include Rome Fiumicino Airport (FCO), Milan Malpensa Airport (MXP), Florence Airport (FLR), Venice Marco Polo Airport (VCE), and Naples International Airport (NAP).
Major Italian carriers such as Alitalia operate frequent flights between these airports, allowing travelers to conveniently reach their desired cities efficiently. Additionally, several low-cost airlines, including Ryanair and easyJet, also offer domestic flights within Italy, providing budget-friendly options for traveling between cities. However, it's worth noting that depending on the distances and overall travel time, flying may not always be the most efficient or cost-effective choice compared to other transportation methods like trains or buses.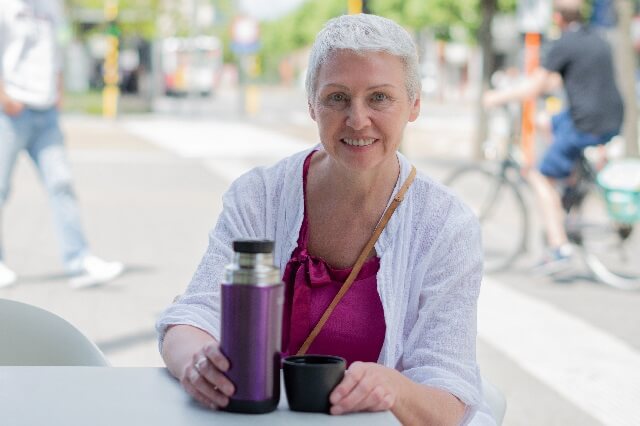 I'm a passionate traveler, writer, and Italophile. My fascination with Italy's history, art, and culture has led me on countless adventures across the Italian landscape. Through "I Live Italy," I share my love for this extraordinary country and aims to inspire others to explore its boundless beauty.