You can't go to Italy and not visit Florence. It simply isn't done. Located in the middle of the country, Florence is the capital of the Tuscany region. If you want to immerse yourself in Italian history and culture, go to Florence. If you want to feel the pulse of Italian life, drop by Florence!
[wp_ad_camp_2]
Florence is one of the world's premier cities. From the 1300s to the 1500s, it led Europe in fields such as education, finance, and commerce. During this time, some of art's unofficial Hall of Famers, namely, Leonardo da Vinci, Michelangelo, Raphael, and Dante, created some of the world's greatest masterpieces.
Florence served as Italy's capital until the government was transferred to Rome in 1871. Today, Florence's economy is primarily based on tourism, which includes accommodations such as Florence, Italy bed and breakfasts.
A bed and breakfast, or a "B and B," is a private home in which several rooms are dedicated to guests who lodge there overnight. Many of Florence, Italy's bed and breakfasts offer world-class service and outstanding views of the city.
Mediterranean Chow
The Mediterranean Diet has greatly influenced breakfasts in Florence, Italy bed and breakfasts. In fact, while this cuisine type originated along the Mediterranean Sea, it has greatly impacted the entire country, including Tuscany. The Mediterranean Diet is based on farming, fishing, and cattle of the land. This includes the use of several types of plants, including beans, seeds, whole grains, and fruits. In Southern Europe, Italy included, foods such as bread, rice, pasta, and vegetables have become staples in people's diets. Of particular interest is the region's use of olive oil, which is much healthier than animal fats. Other components of the Mediterranean Diet include a glass of wine with meals, very little red meat, and a little yogurt and cheese.
What's for Breakfast?
Food itself is vital to Florence's economy. The food of Florence, including your free Florence, Italy bed and breakfast breakfast, originated from the lifestyle of the common people. In this culture, the entire animals were typically eaten. Continuing that tradition, several varieties of stomach tissue from animals are sold from food carts around the city today. If you want something a little lighter, however, you can enjoy Florence's appetizers, including sliced bread topped with a chicken liver paste.
Florence's most famous main dish contains a huge piece of beefsteak served barely cooked. Also, a special Easter Sunday breakfast in Tuscany includes salami, boiled eggs, Easter cakes and pizzas, and wine. Lastly, Florentine meals often include Tuscan bread mixed with soups or vegetables.
Wine Central
In addition to being a food mecca of sorts, Tuscany is also one of the best wine-producing regions in the world. Several areas near Florence, Italy bed and breakfasts, such as Bolgheri, Chianti, and Carmignano, are famous for their grape crops, which are used in a variety of wines.
Bolgheri is a small village, which includes a lovely avenue of cypress trees. Only the best grapes are used to create the wines here. On the other hand, Chianti is the home of thousands of producers of Chianti red wines. The wines created vary in where and how the grapes are grown, how many types of grapes are used, and how the wine is produced and aged. Lastly, the Carmignano region has been producing outstanding wines for over 12 centuries.
A visit to Italy is never complete without a visit to Florence. Staying in a Florence, Italy bed and breakfast will allow you to savor the essence of the region's food and wine.
You may also be interested in:
[wp_ad_camp_4]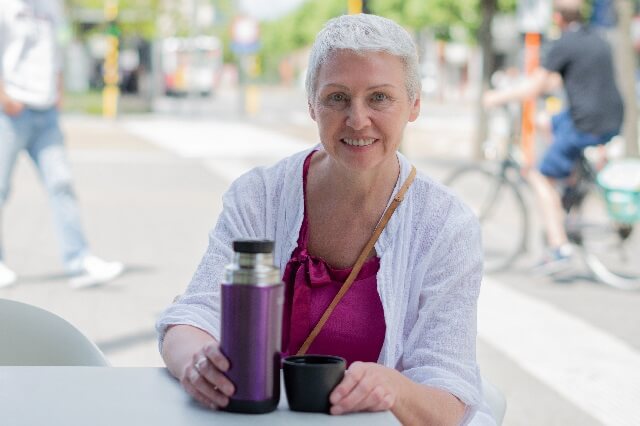 I'm a passionate traveler, writer, and Italophile. My fascination with Italy's history, art, and culture has led me on countless adventures across the Italian landscape. Through "I Live Italy," I share my love for this extraordinary country and aims to inspire others to explore its boundless beauty.