According to data of the population and Housing Census of 14° (2001) provided by Istat, in Italy there are:
57 million citizens (93.8 men every 100 women),
amounted to 22 million households;
1.3 million foreigners;
13 million buildings
and 27 million homes.
Source: ISTAT
[wp_ad_camp_2]
3,764,236 non-EU citizens living in Italy according to the latest statistics of the Ministry of the Interior to 1 January 2014.
Between 2013 and 2014 the number of foreigners rose nearly 127,000 units. They are mainly Chinese (25211), Moroccans (21585) and Albanians (18889). Follow us (given stunning, with 14334 admissions), Indians (11718), Egyptians (9871),Pakistanis (9599), bangladeshi (9232), Filipinos (9816), Moldovans (8808). Their favourite region is Lombardy (25.7%).
Live in unhealthy and overcrowded areas, especially in condominiums and office buildings near the center of the town. Are divided into communities. Some, anyway, are nomadic and many live in parking lots and sleeping in the camper. Held various jobs mainly workers and small companies offer them places like mastellatori which is an old name that designates those who drive the machines in the factory.
The 50.7% of foreigners in Italy are unemployed. Several of them are forced to beg. Some have with their family, only those who have a stable enough situation that we can also feed his wife and children. The CLS (Centre for foreign workers) helps provideindividual and collective protection to encourage a full social and occupational insertion of migrant workers in the economic and social fabric of Italian.
Twenty Four Hour In Italy: Let's Fun!
24 spot to promote a touristic destination: twenty-four hours of life, emotions, events, entertainment, sports and services of the city of Riccione.
The project is developed by Riccione Tourism, an Italian Touristic Guide that promote the City of Riccione, on the Adriatic Coast.
On the site www.visitriccione.com you can download for free these special spot and discover how spent your holiday in one of the most famous and attractive city on the Italian coast.
Riccione is an Italian city near Rimini, famous for its events, fun, amusement parks.
The city offer more kind of accomodation:
• Hospitality for families with hotels specialised in the accommodation of families with children, customised services, and information about entertainment and fun opportunities of the Perla Verde, such as amusement Parks, events in Riccione, attractions to see and the most important shopping streets.
•Offer for young people and groups of friends: the site shows the best of the night in Riccione. Everything about nightclubs, discos, bars and disco bars, typical and trendy premises where to have fun with friends, dance, have a drink and taste typical food.
•Active Hospitality for sports lovers: all the bike hotels in Riccione and the services for bike, sports and physical activity lovers.
•Wellness holidays: all thermale care and treathments in hotel, wellness centre and beauty farm
•Wine-and-food holidays: one of the major trends of the last decade. Riccione offer a range of top quality accommodation offers with typical dinners, degustations and guided tours to the wineries and to the farms and a selection of the best restaurants
•Business hospitality: the best hotels in Riccione for business customers, the area business facilities, the congress centres and the entertainment opportunities for free time.
24 spot for 24 hour and more of costumized holidays.
A Dream Wedding in Italy
Dream wedding location is very hard to find our and also get it is such an unbelievable cause. All we have one dream about our wedding location and 90% of us would not find such dream wedding destination. But tips for getting your imagined villas or palace for your wedding or reception may help those 90% people.
All of we search for romantic, beautiful wedding villas or destination in Italy to get married. Italy is known as home of Europe. Charme of Italy can not be described in words. Italy is full of natural beauties, gorgeous villas, palaces and beautiful landscapes where any occasions can become mind blowing. Natural beauties and scenes add some perfume into wedding or reception atmosphere and make occasions more romantic.
Arrange your wedding in Italy will be exactly as you have always wished it, more than all your expectations, and – moreover – with the professional touch of expert wedding planner, who will guide you in the organization and choice of the catering service, of the menu, of the flowers, of the bouquet, of music, of the gifts for your guests, of the invitation cards and whatever will make your wedding a special day. Specialize in wedding planner will be personally attending the ceremony and the wedding reception in Italy, for assuring you a perfect happy day.
All wedding planners have their expert team who decorate your wedding place uniquely. According to your choice they decorate your wedding location with flowers, candles, marquee and other special requests from your side will be fulfilled. They can also arrange flowers for decoration of your choice. Romantic Vendela roses, flimsy gypsophila, precious orchids, lisianthus, orange blossoms or plenty of colorful tulips… we are able to find all your favorite flowers and an experienced florists staff will study and build, according to your wishes.
Keep Some Tips while selecting Wedding or Reception destination in Italy:
1. While selecting palace, villas or resort for wedding, keep your budget in mind.
2. Location should be located at most beautiful location with romantic atmosphere.
3. Prepare list of amenities which are your basic needs, and after completing it, tally once with list and amenities.
4. Read and understand all rules and regulations of wedding planners and also of location renters.
5. Do not forget to count budget for decoration, it may be possible that your budget of decoration went out of limit than budget of venue.
6. Personally involve with all arrangement of wedding or reception so that you can give comfort and ease to your friends and relatives.
7. Always plan and book in much advance so that at the end you do not have to face any hustle & bustle.
8. Keep in mind that your wedding should not give you stress, wedding is the occasion when all of you can enjoy each and every ceremony and beautiful unforgettable moments.
9. In any emergency do not get confused, tackle situation with cool mind.
10. If you are stressed your guests can not enjoy, so be happy and keep all happy.
Well planned wedding or reception can be memorable for you and for your friends & family. These are the occasions in our life, we only plan once and therefore we all wish it executes perfectly and without any trouble. So advanced planning will be helpful to you to enjoy your wedding.
All About Traveling To Italy
When considering a trip to Europe, Italy is often one of the main places of interest. In particular, Rome is a really popular destination and it is packed full of history. So if you are looking to go on an interesting vacation which is packed with plenty of ancient ruins and places of interest then Rome is certainly a place which you should consider.
Why Choose Rome?
In Rome there are approximately 2.7 million people. Its climate is extremely hot and dry within the summer months but incredibly rainy in the winter. If you are thinking of traveling there you will need a passport but if you only intend to stay for around 90 days then you will not need a visa.
If you want to have the best possible vacation in Rome then it would be best not to go during peak times. Off peak times are between October-March and it is generally a lot quieter then and you can enjoy your trip a little bit more than you would in the summer months. It would be a good idea to book a hotel which is situated within the historic district of Rome and the Hotel de Russie is one which should certainly be considered. There you will get to see the Piazza del Popolo and the Spanish Steps too.
Generally it is a lot better to go by foot to most places in Rome. That way you do not miss anything and you will be able to go at your own pace. Due to the fact that there is plenty to see, it would be better if you made a list beforehand of where exactly you want to go. There will usually be a few things which you would really like to see and so if you see them first you will be able to see other things too in your own time. Without a plan of action you could end up missing out on some of the things which you wanted to see and so it is always better to be prepared. It may be a good idea to book a guided tour as these can easily be arranged at the hotel which you are staying in and they will help you to see things you would not necessarily see yourself.
No matter where you decide to go in Rome, there are some places which you should definitely opt to see. These include the Coliseum, the Foro Romano and the Pantheon. The coliseum is by far one of the most popular tourist attractions in the whole of Europe and you can choose to go around it on your own or take a tour with a guide. It is advisable to phone ahead to see what the opening times are during your stay as it does vary throughout the year.
Overall there is plenty to see and do in Rome and it is certainly one of the most popular tourist destinations within Europe.
Vacationing in Italy was never this much fun
Paradise on earth is how Italy is referred as across the world. Its beautiful mountains, plenty of greenery, Victorian style architecture, all make it a popular holiday destination. For people in other parts of the world, if they want to go somewhere different and unique, Italy and Tuscany is what they look for in the map. While talking to your travel agent about planning the trip, make sure to look for a place where you can stay which will be away from the hustle and bustle of city life and close to all centers.
Italy is not a very big country, but it has some of the world famous personalities who had made it their homes. In order to enjoy the scenes and sights of this beautiful country, have all bookings done and ready as you board the flight. If you want to make your trip here memorable, pick out the perfect place to stay during your holiday. The holiday homes and villas in Italy and Tuscany encompass all other accommodations, such as luxury villas with private swimming pools, farmhouses with gardens and other places of beauty in this town filled with history.
Some words about Tuscany island, the largest island in the Tuscan archipelago and the third largest in Italy. This is the right place where tourists can match sea holidays with historical attractions, in a totally relaxing Mediterranean atmosphere.
All holiday homes are designed based on individual needs, and tastes. Some have various amenities in them which would make your holiday so amazing. These are homes which have fire place, a cozy kitchen and a staff on call to help you out anytime of the day or night. Also, there are transport facilities that come with the package, which you can avail when you are in the mood to explore the country side. If you think all this sounds too far fetched, and unreal, why not book yourself into one of the villas, and come over to see for yourself. You will be amazed at the size of the place and how breath taking the view is. Every bedroom has a balcony with a view to die for, along with its own private bath area and a play area around the house for children. Some of the homes are quite old and have a colonial feel to it. There are libraries stocked with interesting literature that could have you engrossed for hours together. You would not want to leave the home and go back to where you came from, that is how sensational and warm these places are.
Watch the country side pass you by, take plenty of pictures to remind you of the wonderful time you had out here. There is something perfect for everyone, so worrying about what your children will do here is quite unnecessary.
You may also be interested in:
[wp_ad_camp_4]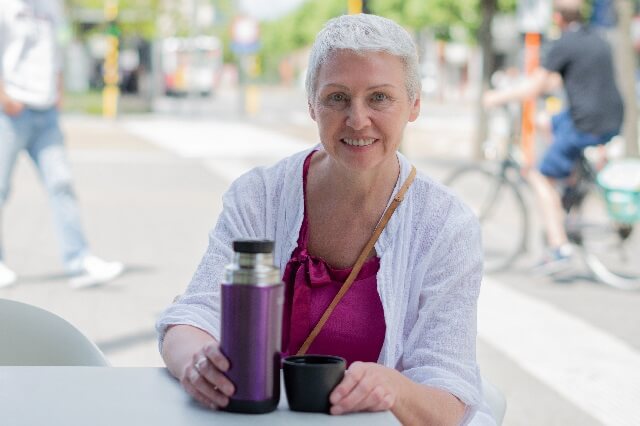 I'm a passionate traveler, writer, and Italophile. My fascination with Italy's history, art, and culture has led me on countless adventures across the Italian landscape. Through "I Live Italy," I share my love for this extraordinary country and aims to inspire others to explore its boundless beauty.