As one of the most romantic destinations in the world, Italy offers an idyllic setting for your dream wedding. Italy has everything you need to make your wedding day unforgettable, from stunning landscapes to delicious cuisine. This ultimate guide will take you through all the steps necessary to plan a perfect wedding in Italy, from choosing the location to legal requirements and cultural traditions.
1 – Why Choose Italy for Your Wedding?
Italy is the perfect destination for a wedding for several reasons. Firstly, the stunning landscapes offer a breathtaking backdrop for your wedding day, whether you're exchanging vows against the rolling hills of Tuscany or overlooking the sparkling Mediterranean Sea. Secondly, Italy is renowned for its incredible food and wine, and what better way to celebrate your special day than with a feast of traditional Italian dishes and fine wines? Finally, Italy is steeped in history and culture, so your wedding can be a wonderful opportunity to embrace the local traditions and customs.
2 – Choosing the Perfect Location
Italy is full of incredible wedding destinations, from the romantic city of Venice to the stunning Amalfi Coast. When choosing your location, you must consider factors such as the size of your wedding party, budget, and the time of year. Popular wedding destinations in Italy include Tuscany, Rome, and the Italian Lakes, all of which offer their unique charm and beauty.
3 – Choosing the Right Photographer
As you plan for your wedding day, one of the most important decisions you will make is choosing the right photographer. Your wedding photographs will be treasured memories that you will look back on for years. That's why you need an Italian wedding photographer professional who can capture the beauty and romance of your big day in a way that reflects your style and vision.
4 – Legal Requirements for Getting Married in Italy
Getting married in Italy is a relatively straightforward process, but there are some legal requirements you need to fulfill. You will need to obtain a Nulla Osta (Certificate of No Impediment) from your home country, which confirms that you are legally free to marry. You will also need to provide your birth certificates and proof of identity. It's essential to allow plenty of time to complete the legal paperwork and ensure you have all the necessary documentation.
5 – Choosing Your Wedding Vendors
Planning a wedding in Italy can be challenging, especially if you're unfamiliar with local vendors and suppliers. You'll need to find a venue, caterer, florist, photographer, and other vendors to bring your wedding vision to life. It's essential to research and read reviews from other couples who have planned weddings in Italy. You can also hire a wedding planner specializing in Italian weddings to help you navigate the process and find the best vendors.
6 – Italian Wedding Traditions and Customs
Italy is a country rich in history and culture, and there are many wedding traditions and customs that you can incorporate into your special day. For example, in some parts of Italy, it's traditional for the groom to serenade the bride on the eve of the wedding, while in other regions, the couple breaks a vase or glass to symbolize the start of their new life together. It's common to serve traditional Italian dishes at the wedding reception, such as pasta and risotto.
7 – Tips for Planning Your Perfect Italian Wedding
Planning a wedding in Italy can be daunting, but with the right preparation and support, you can create your dream wedding. Here are some tips to help you plan your perfect Italian wedding:
Start planning early and allow plenty of time for the legal requirements and vendor research.

Consider hiring a wedding planner specializing in Italian weddings to help you navigate the process.

Choose a location that fits your vision and budget, and consider the time of year and weather conditions.

Embrace the local culture and traditions, and incorporate them into your wedding day.

Don't forget to sample the delicious Italian cuisine and wine, and consider a pre-wedding wine-tasting or cooking class.
FAQs:
Q1. What is the best time of year to get married in Italy?
A1. The best time of year to get married in Italy depends on your preferences and location. Generally, the most popular time for weddings in Italy is between May and October when the weather is warm and sunny. However, if you're planning a wedding in the south of Italy, the summer months can be hot and crowded, so you might want to consider a spring or autumn wedding instead. In the north of Italy, the winter months can be cold and rainy, so it's best to plan a winter wedding in a cozy indoor location.
Q2. Do we need to speak Italian to get married in Italy?
A2. No, you don't need to speak Italian to get married in Italy, but it can be helpful to understand the language. Most vendors and suppliers speak English, especially in popular tourist destinations. However, a local Italian speaker or translator can be beneficial when dealing with legal documents or traditional vendors.
Q3. Can we have a religious wedding in Italy?
A3. Yes, you can have a religious wedding in Italy, but the process and requirements may vary depending on the religion and location. For example, if you're planning a Catholic wedding, you'll need to complete a pre-marriage course and obtain permission from your local diocese before getting married in Italy. Other religious weddings, such as Protestant or Jewish weddings, may require different documentation and processes.
Q4. Can we have an outdoor wedding in Italy?
A4. Can we have an outdoor wedding in Italy? A4. Yes, you can have an outdoor wedding in Italy, and it's a popular choice for many couples. The stunning landscapes and warm weather make outdoor weddings in Italy truly unforgettable. However, it's essential to have a backup plan in case of bad weather or unexpected conditions.
Q5. Can we legally get married in Italy if we are not EU citizens?
A5. Yes, non-EU citizens can legally get married in Italy, but you'll need to complete additional documentation and requirements. For example, you may need to obtain a Declaration of Intent to Marry from the Italian Consulate in your home country, and you'll need to have all your documents translated into Italian by an official translator. It's best to contact your local Italian Consulate or embassy for more information on the specific requirements for your country.
Planning a dream wedding in Italy is an exciting and memorable experience, but it can also be overwhelming without the right preparation and support. From choosing the perfect location to embracing local customs and traditions, there are many factors to consider when planning your Italian wedding. Following the tips and advice in this ultimate guide, you can create a truly unforgettable wedding day that will be remembered for years.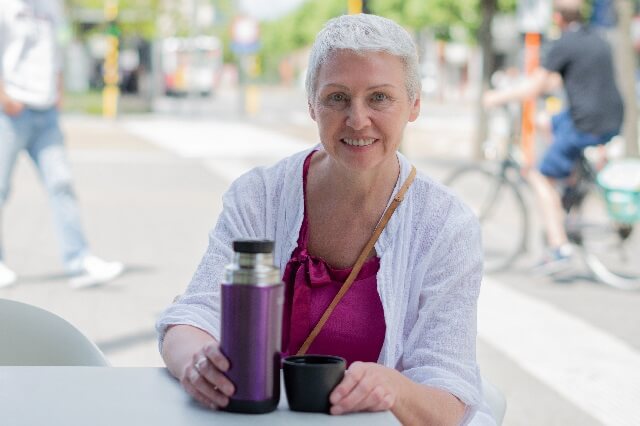 I'm a passionate traveler, writer, and Italophile. My fascination with Italy's history, art, and culture has led me on countless adventures across the Italian landscape. Through "I Live Italy," I share my love for this extraordinary country and aims to inspire others to explore its boundless beauty.