My holiday in Italy was a dream come true and my wish to enjoy the less touristy side of Italy was realized. I stayed in a vacation rental villa in the city of Avetrana , situated in the Apulien region which is also called the "boot heel" of Italy. This was the perfect way to experience the local culture and the little villa in Italy served as a great hideaway when I wanted to be alone.
[wp_ad_camp_2]
Located in an area in Avetrana called Urmo Belsito, this vacation rental villa boasted a beautiful view of the sea from a rooftop terrace. Nestled on a small hill, my idyllic Italian paradise was within a few miles of the beach on the Ionian Sea.
The open-aired balcony offered not only the great view but also a pleasant breeze that was cooling in the warm weather. I enjoyed the fine sandy beaches and clear blue waters and when I got tired, I just dusted myself off and headed to my villa.
This villa in Italy possessed two bedrooms and extra beds for guests (up to four people total), along with the requisite bathroom and kitchen. The landscaping was fitting for the beach town environment and the bricked courtyards were perfect for an evening of dining under the stars.
With all the basic necessities and storage, this vacation rental villa made a perfect home base for traveling to other cities in the region like Tarent and Gallipoli. Both towns were within a short driving distance for sightseeing and partaking of various cultural activities.
During my adventures of meandering through the streets of Avetrana , I visited wonderful quaint stores and found some great deals on linens and ceramics and picked up a few lovely bottles of wine. Shopping for food in the markets was a fun experience. The townspeople were so gracious and friendly, even inviting me, a perfect stranger, over for dinner! Just the hospitality alone made my holiday in Italy worth it.
Day trips throughout the Apulien region to cities like Tarent and Gallipoli provided some great times. I rented a car and traveled the winding, narrow roads of the countryside, fascinated by the old stone walls left over from ancient times. The views of the coastline were spectacular and the architecture in these towns and those that dotted the countryside was amazing.
My vacation in Italy was studded with valuable gems of sights, sounds and people. Of course, the food was excellent, with rich olive oils and fresh seafood.
All of these day trips to places like Tarent and Gallipoli and many points in between were made possible, thanks to my little vacation rental villa in Urmo Belsito in the city of Avetrana . Having it as my "home base" was a treasure.
This little villa in Italy allowed me to relax after a long, eventful day of sightseeing. All the amenities like a washer, refrigerator and stove enabled me to save some money when I needed to do laundry or prepare a home-cooked meal. It was my home away from home!
For a great vacation in Italy, I suggest getting the "boot" to the southeast region of Apulien, specifically a quaint little vacation rental villa in Urmo Belsito in Avetrana . You'll be glad you did!
You may also be interested in:
[wp_ad_camp_4]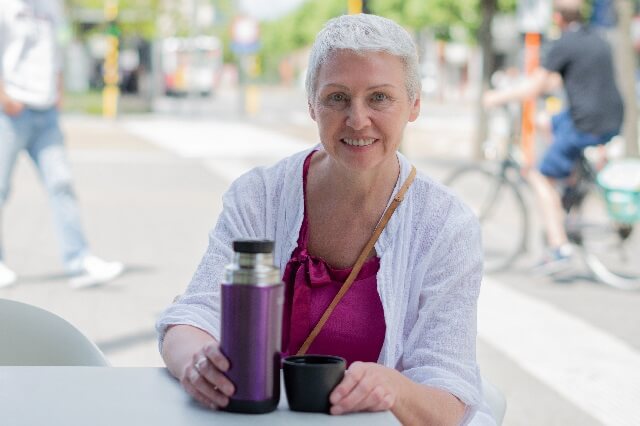 I'm a passionate traveler, writer, and Italophile. My fascination with Italy's history, art, and culture has led me on countless adventures across the Italian landscape. Through "I Live Italy," I share my love for this extraordinary country and aims to inspire others to explore its boundless beauty.