Italy in December offers a winter wonderland like no other. From charming Christmas decorations adorning ancient landmarks to lively holiday markets filled with festive treats, the country becomes a magical destination during this time of year.
Traveling to Italy in December provides numerous benefits, including fewer crowds, lower prices, and an enchanting atmosphere filled with celebrations. Whether you're seeking historic sites wrapped in holiday cheer or picturesque coastal towns exuding wintery serenity, Italy has something for every traveler's taste.
The winter season in Italy is a truly unique experience that shouldn't be missed. As the holiday season approaches, cities like Rome come alive with Christmas spirit. Imagine wandering through Rome's Colosseum or Vatican City while gazing at twinkling lights and colorful decorations that add an extra layer of magic to these iconic sites. Additionally, attending the Papal Mass or Midnight Mass at St. Peter's Basilica adds a spiritual element to your December visit.
Florence, known for its rich artistic heritage, showcases its creativity even more during the holiday season. Explore famous attractions like the Uffizi Gallery and Ponte Vecchio while surrounded by stunning Christmas decorations. Don't forget to visit Florence's bustling Christmas markets, where local artisans sell handmade crafts and delicious Tuscan delicacies.
Venice transforms into a romantic winter wonderland during December as misty canals provide a dreamy backdrop for gondola rides. The famous St. Mark's Square dazzles with festive decor, creating an ethereal ambiance that is simply breathtaking. To fully embrace the Venetian spirit of celebration, make sure to attend the Festa di San Silvestro on New Year's Eve.
Milan offers a different kind of charm during the winter months: high-fashion shopping coupled with elegant holiday displays at Galleria Vittorio Emanuele II. In addition to indulging in some retail therapy, immerse yourself in Milanese culture by attending La Scala Opera House's Christmas concerts, a perfect blend of music and holiday cheer.
Naples embraces rich Italian Christmas traditions with fervor. Explore the San Gregorio Armeno nativity scene market and taste traditional Neapolitan desserts like struffoli and pastiera. The breathtaking midnight Mass at Naples Cathedral followed by a stroll along illuminated streets will leave you with lasting memories.
The Amalfi Coast becomes an oasis of tranquility in December, offering picturesque towns like Positano and Ravello without the usual crowds. Experience the charm of coastal winter serenity while visiting vibrant Christmas markets and indulging in delicious local cuisine.
Turin combines food and history for a unique winter experience. Feast your eyes on historical landmarks like the Royal Palace while immersing yourself in Turin's unique Christmas traditions. The Mercatino di Natale offers an array of Piedmontese treats, satisfying the palate of any gastronomic enthusiast.
Embrace the magic of Italy in December by exploring its various destinations. From Rome's ancient charm to Venice's romantic allure, each city has its own hidden gems waiting to be discovered during this enchanting time of year. So, plan your trip now, create unforgettable memories, and immerse yourself in the holiday spirit that Italy has to offer.
Rome
When it comes to experiencing the magic of Rome during December, visitors can expect a perfect blend of ancient history and festive Christmas decorations. The city's iconic landmarks, including the Colosseum, Vatican City, and the Spanish Steps, are transformed into enchanting winter wonderlands that are sure to mesmerize travelers.
One of the highlights of visiting Rome in December is attending the Papal Mass and Midnight Mass at St. Peter's Basilica. These religious ceremonies add a spiritual touch to your visit and offer a unique opportunity to witness the grandeur of Vatican City during the holiday season. The beautiful architecture and divine atmosphere create an unforgettable experience for both locals and tourists alike.
For those looking to indulge in some authentic Italian Christmas shopping, a visit to the Piazza Navona Christmas Market is a must. This market is known for its charming ambiance and offers a wide array of Italian gifts, crafts, and mouthwatering seasonal treats. From traditional nativity scenes to handmade ornaments, visitors can find unique souvenirs to take home while immersing themselves in the joyful atmosphere.
| Landmark | Christmas Decoration |
| --- | --- |
| Colosseum | Festive lights adorning its exterior |
| Vatican City | Gorgeous Nativity scene with vibrant lights |
| Spanish Steps | Festively decorated with garlands and Christmas trees |
| Piazza Navona Christmas Market | Colorful stalls filled with crafts, ornaments, and delectable food |
Rome truly comes alive during December, offering visitors the chance to immerse themselves in its ancient history while embracing the joyful festivities of the holiday season.
Florence
Florence, the capital city of Tuscany, is a perfect destination for art lovers, and December adds an extra layer of enchantment to this already extraordinary city. With its rich history and stunning architecture, Florence comes alive during the holiday season with festive decorations and events that celebrate the city's artistic heritage.
Exploring Florence's Art Scene
One of the main highlights of visiting Florence in December is immersing yourself in its world-renowned art scene. The Uffizi Gallery houses an impressive collection of Renaissance masterpieces by artists such as Botticelli, Michelangelo, and Leonardo da Vinci. During the holiday season, the gallery is adorned with beautiful Christmas decorations that enhance the experience of viewing these timeless works of art.
Another iconic landmark in Florence that shouldn't be missed is the Ponte Vecchio, a medieval bridge known for its shops selling jewelry and exquisite craftsmanship. During December, this charming bridge is embellished with twinkling lights and garlands, creating a magical atmosphere for a leisurely stroll and admiring the shimmering Arno River below.
Florence Christmas Markets
For those seeking unique gifts and locally made crafts, Florence offers several delightful Christmas markets throughout the city. The most famous market can be found at Piazza Santa Croce, where artisans showcase their handmade creations alongside stalls selling traditional Tuscan delicacies like panettone and vin brulé (mulled wine). The bustling market offers visitors an opportunity to purchase one-of-a-kind souvenirs while enjoying the festive ambience.
If you're looking for an authentic Tuscan experience during your visit to Florence in December, head to Piazza Santissima Annunziata to explore another cherished Christmas market. This market specializes in showcasing local handicrafts made by skilled artisans from across Tuscany. From exquisite ceramics to intricate lacework and leather goods, there are endless treasures to discover.
Christmas Eve Torchlight Procession
A must-see event in Florence during the holiday season is the Christmas Eve torchlight procession held in the historic city center. Known as the "Corteo dei Magi," this annual tradition reenacts the journey of the three wise men to Bethlehem.
Thousands of people join in the festive celebration, carrying torches and walking through the streets in a dazzling display of lights. The procession culminates at Piazza del Duomo, where you can witness a magnificent fireworks show that lights up the night sky above Florence's iconic cathedral, Santa Maria del Fiore.
Venice
Venice, often considered one of the most romantic cities in the world, becomes even more enchanting during the winter season. In December, Venice transforms into a romantic winter wonderland with misty canals, charming gondola rides, and stunning Christmas decorations that adorn St. Mark's Square.
One of the must-visit spots in Venice during December is the Rialto Market. This vibrant market offers a wide array of traditional Venetian treats, wine, and unique gifts. It's the perfect place to immerse yourself in the local culture and pick up some souvenirs to remember your trip by.
If you happen to be in Venice on New Year's Eve, make sure to attend the annual Festa di San Silvestro. As the clock strikes midnight, fireworks light up the night sky above St. Mark's Square while live music fills the air. The grand celebrations create an electrifying atmosphere that is truly unforgettable.
Whether you're strolling hand-in-hand along misty canals or enjoying a candlelit dinner at a waterfront restaurant, Venice provides an idyllic backdrop for romance.
Milan
Milan, known as the fashion capital of Italy, is a must-visit destination for fashion enthusiasts, especially during the winter season. With its world-renowned luxury brands and stylish boutiques, Milan offers a unique high-fashion shopping experience. Additionally, the city is transformed into a winter wonderland with stunning holiday decorations that add an extra touch of elegance and charm.
One of the main attractions in Milan during December is the iconic Galleria Vittorio Emanuele II, a historic shopping arcade located next to the famous Duomo di Milano. This architectural masterpiece is adorned with beautiful Christmas lights and decorations, creating a festive atmosphere. Visitors can stroll through the luxurious shops and boutiques, including flagship stores from renowned fashion designers such as Prada, Gucci, and Versace.
In addition to high-end shopping, Milan also offers cultural experiences that immerse visitors in winter elegance. The La Scala Opera House is particularly known for its annual Christmas concerts which combine music, culture, and holiday cheer. Attending one of these concerts is a special treat for music enthusiasts and those looking to indulge in the festive spirit.
| Attractions | Features |
| --- | --- |
| Galleria Vittorio Emanuele II | Historic shopping arcade with luxury shops and boutiques |
| La Scala Opera House | Famous for hosting Christmas concerts |
Milan truly embodies the intersection of high-fashion shopping and winter elegance. Whether you indulge in luxury retail therapy or immerse yourself in cultural performances, this Italian city offers a unique blend of style and festivity during December.
Naples
Naples, with its rich cultural heritage and vibrant traditions, is a must-visit destination for those seeking an authentic Italian Christmas experience. During the festive season, the city comes alive with enchanting nativity scenes, mouthwatering cuisine, and beautiful religious ceremonies. Here are some highlights of Naples' unique Christmas traditions:
San Gregorio Armeno Nativity Scene Market: One of the most famous attractions in Naples during December is the San Gregorio Armeno market, known for its intricate nativity scenes. Artisans create elaborate handmade figurines that depict not only traditional biblical characters but also current political figures and celebrities. Strolling through this market is like stepping into a miniature world of art and craftsmanship.
Presepe Vivente (Living Nativity Scene): Experience the true spirit of Christmas by witnessing the annual "Presepe Vivente" in Naples. This live reenactment of the nativity scene takes place in various locations throughout the city. Local actors portray Mary, Joseph, baby Jesus, and other biblical characters while recreating scenes from the birth of Christ. It's a deeply moving experience that transports you back in time.
Neapolitan Christmas Cuisine: Naples boasts a delectable array of traditional Christmas dishes that should not be missed. Delight your taste buds with delicious sweets like struffoli (honey-covered dough balls), pastiera (a sweet ricotta pie), and raffioli (fried pastry filled with chocolate or almond paste). These treats are deeply rooted in Neapolitan culinary traditions and are sure to satisfy your cravings for authentic Italian flavors.
Illuminated Spaccanapoli Street: Take a nighttime stroll along Spaccanapoli street to marvel at its stunning illuminations during Christmastime. The historic street becomes immersed in a warm glow from thousands of twinkling lights, creating a magical ambiance. Admire the beautifully decorated shop windows and soak in the festive atmosphere as you explore the heart of Naples.
Naples offers a truly immersive experience into Italian Christmas traditions. From intricate nativity scenes to mouthwatering delicacies, this city captures the essence of the holiday spirit. Embrace the enchantment of Naples during December and create unforgettable memories that will last a lifetime.
Amalfi Coast
The Amalfi Coast is renowned for its breathtaking beauty and serene atmosphere, and visiting in December allows travelers to experience this coastal paradise without the usual crowds. With fewer tourists, you can truly immerse yourself in the tranquility and charm of picturesque towns like Positano and Ravello.
Exploring Picturesque Towns
Positano, with its colorful cliffside houses overlooking the sparkling Mediterranean Sea, is a sight to behold during the winter months. Stroll along the narrow streets lined with boutique shops and cozy cafes, taking in the peaceful ambience. The beach may not be ideal for swimming in December, but you can still enjoy leisurely walks along the shoreline while relishing the quiet beauty that surrounds you.
Ravello, perched high above the coastline, offers stunning views of the sea and lush green landscapes. The town's historic villas and gardens are adorned with festive decorations during December, creating a truly magical atmosphere. Don't miss out on exploring Villa Cimbrone or Villa Rufolo, where you can marvel at beautiful architecture and mesmerizing gardens even during the winter season.
Coastal Christmas Markets
During your visit to the Amalfi Coast in December, make sure to explore the vibrant Christmas markets held in various coastal towns. These markets offer a wonderful opportunity to find unique handmade crafts, regional delicacies, and local wines. From charming ornaments to traditional ceramics and leather goods, you can find special gifts to commemorate your visit while supporting local artisans.
Sorrento holds one of the largest Christmas markets on the coast, transforming its historic center into a lively hub of festivities. Browse through stalls selling handmade crafts, souvenirs, local food products like limoncello and olive oil, as well as delectable treats such as panettone and torrone. Enjoy live music performances, street entertainment, and the joyous atmosphere that fills the air.
Culinary Delights and Seasonal Specialties
The Amalfi Coast is renowned for its world-class cuisine, and winter offers a unique opportunity to savor seasonal specialties and indulge in delicious seafood. Local restaurants continue to serve freshly caught fish and seafood dishes with a touch of winter flavors. Warm up with a bowl of steaming seafood soup or enjoy delicacies like squid ink pasta or stuffed calamari.
In December, the traditional Neapolitan Christmas sweets are also abundant along the Amalfi Coast. Treat yourself to struffoli, sweet fried dough balls coated in honey, or pastiera, a creamy citrus-flavored Easter cake often enjoyed during the holiday season. Pair these culinary delights with a glass of locally produced limoncello or a robust red wine from the region.
Visiting the Amalfi Coast in December allows you to experience the coastal beauty in a peaceful setting while immersing yourself in local traditions and culinary delights. Embrace the serenity and charm of this breathtaking destination as you create unforgettable memories during your winter journey along this stunning coastline.
Turin
Turin, the capital city of the Piedmont region in northern Italy, is a hidden gem for food and history lovers seeking a winter wonderland experience. With its rich historical and cultural heritage, Turin offers a unique blend of delicious culinary delights and captivating landmarks. During December, this enchanting city comes alive with festive traditions and events that will leave visitors in awe.
One must-visit attraction in Turin is the Royal Palace, a magnificent building that stands as a symbol of power and elegance. As you explore the opulent rooms and expansive gardens, you'll be transported back in time to the glory days of the House of Savoy. Another iconic landmark is the Mole Antonelliana, an architectural masterpiece that houses the National Cinema Museum. Take an elevator to the top to enjoy panoramic views of Turin's stunning cityscape.
In addition to its historical sites, Turin boasts unique Christmas traditions that are sure to delight your taste buds. Don't miss out on visiting the "Mercatino di Natale," a traditional Christmas market where you can indulge in mouthwatering Piedmontese treats like gianduiotti (hazelnut chocolate) and Torrone (nougat). Strolling through this market will immerse you in the festive atmosphere and provide an opportunity to pick up some local handicrafts and gifts.
For those who enjoy browsing for vintage treasures and antiques, Turin's Balon flea market is a must-visit during the holiday season. This bustling market offers an eclectic mix of vendors selling everything from antique furniture to vintage clothing. Whether you're searching for that perfect unique souvenir or simply love exploring hidden gems, a visit to Balon Market is sure to satisfy your cravings for nostalgia.
Conclusion
In conclusion, Italy in December is truly a winter wonderland waiting to be explored. From the historical charm of Rome to the artistic delights of Florence, the romantic ambiance of Venice, and the fashion-forward city of Milan, there is something for everyone during this festive season.
The rich cultural traditions in Naples and the serene beauty of the Amalfi Coast add an extra touch of magic to any winter itinerary. And let's not forget Turin, with its fascinating history and delectable food offerings.
Traveling to Italy in December comes with numerous benefits, including fewer crowds and lower prices. It allows visitors to immerse themselves in the festive atmosphere that permeates every corner of these enchanting cities. Whether it's exploring iconic landmarks adorned with Christmas decorations, visiting local markets to find unique gifts and mouthwatering seasonal treats, or attending special holiday events and concerts, December offers an unparalleled experience.
So why not embrace the enchanting holiday spirit and create unforgettable memories in Italy this December? Take the opportunity to explore the best places this beautiful country has to offer during this magical season. Whether you're a history lover, art enthusiast, foodie, or simply someone looking for a romantic getaway, Italy in December has something for everyone. Embrace the magic that awaits you and get ready for an unforgettable journey through this captivating winter wonderland.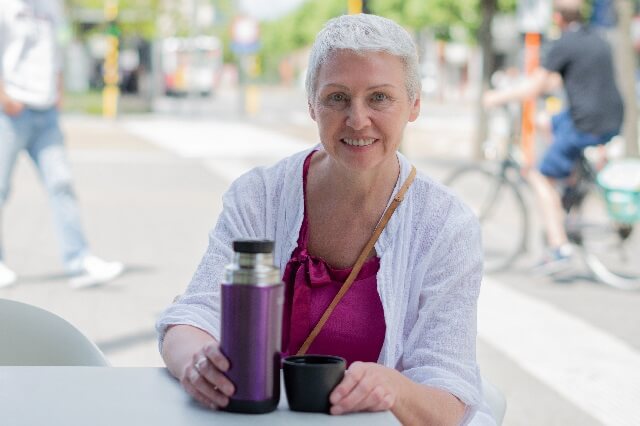 I'm a passionate traveler, writer, and Italophile. My fascination with Italy's history, art, and culture has led me on countless adventures across the Italian landscape. Through "I Live Italy," I share my love for this extraordinary country and aims to inspire others to explore its boundless beauty.