Italy in December offers a magical charm that is unique to this time of year. From the stunning Italian Alps to the bustling cities adorned with Christmas markets, there are countless places to explore and experience during this festive season. Whether you're looking for ancient history, art and architecture, or simply want to embrace the holiday atmosphere, Italy has something for everyone in December.
One of the most captivating aspects of visiting Italy in December is unveiling the winter wonderland of the Italian Alps. With its snow-capped peaks and enchanting ski resorts, this region offers breathtaking landscapes and thrilling outdoor activities. Whether you're a seasoned skier or just looking to enjoy a snowy escape, the Italian Alps offer an unforgettable winter experience.
In addition to its natural beauty, Italy's cities come alive during December with vibrant Christmas markets. These markets offer an array of festive delights, from handmade crafts and gifts to delicious holiday treats. Exploring cities like Milan, Florence, and Turin allows visitors to soak up the festive atmosphere while indulging in traditional cuisine and experiencing local traditions.
As you embark on your journey through Italy in December, make sure to include Venice on your itinerary. The Floating City becomes even more mesmerizing during this time of year as it transforms into a fairytale-like setting. With fewer crowds and chilly weather enhancing its charm, Venice offers a unique experience that is perfect for romantic strolls along its winding canals or sipping hot chocolate in cozy cafes.
With its rich ancient history and vibrant Christmas spirit, Rome is another must-visit destination in December. This eternal city captivates visitors with iconic landmarks such as the Colosseum and Vatican City, which take on a special allure during the holiday season. Immerse yourself in Roman culture while also enjoying festive celebrations such as carol concerts and midnight Mass at St. Peter's Basilica.
Italy's beauty reaches its peak in Florence during December as well. Known as the cradle of the Renaissance, this city offers a blend of art, architecture, and holiday atmosphere that is truly enchanting. Marvel at masterpieces like Michelangelo's David or get lost in the charming streets adorned with twinkling Christmas lights. Don't miss the iconic Florence Cathedral, which serves as a stunning backdrop to the holiday festivities.
December in Italy is also an ideal time to explore Naples, where you can discover Italian culture through its lively streets and stunning nativity scenes. Stroll along Spaccanapoli, one of Naples' most famous streets, and admire the intricate presepi (nativity scenes) that line its ancient walls. Indulge in Naples' renowned culinary delights, such as authentic pizza or sfogliatelle pastries.
If coastal towns and serene beauty are what you seek, then a visit to the Amalfi Coast in December is a must. With its picturesque cliffside villages and views of the sparkling Mediterranean Sea, this region offers a tranquil escape from the hustle and bustle of city life. Explore charming towns like Positano or Ravello at your own pace without the crowds that usually flock to this popular tourist destination during other seasons.
For those craving sunshine and beaches even in December, Sicily provides an enchanting escape. This island offers unique Christmas celebrations deeply rooted in local traditions. From midnight Masses to vibrant street processions showcasing beautiful nativity scenes known as "presepi viventi," Sicily embraces the holiday season with fervor.
Unveiling the Winter Wonderland
Italy is a country known for its stunning landscapes and diverse natural beauty, and the Italian Alps are no exception. In December, the Alps transform into a winter wonderland, offering breathtaking views, exhilarating outdoor activities, and cozy mountain towns to explore. Whether you're an avid skier or simply looking for a serene escape, the Italian Alps should not be missed on your December travels to Italy.
One of the best ways to experience the beauty of the Italian Alps in December is through skiing. With numerous ski resorts scattered throughout the region, there are endless opportunities for beginners and experts alike to hit the slopes.
From popular destinations like Cortina d'Ampezzo and Madonna di Campiglio to lesser-known gems like Bormio and Livigno, each resort offers its own unique charm and range of winter activities. Whether you prefer downhill skiing, snowboarding, or even snowshoeing through untouched powder, the Italian Alps have it all.
In addition to skiing, there are plenty of other ways to discover the stunning Italian Alps in December. Take a scenic cable car ride up to one of the many mountaintop viewpoints for panoramic views of snow-capped peaks and picturesque valleys.
Explore charming alpine villages like Ortisei, where traditional wooden chalets and cobblestone streets create a magical atmosphere. And don't forget to indulge in some delicious alpine cuisine – warm up with hearty dishes like polenta with cheese or sip on mulled wine while enjoying the cozy ambiance of a mountain restaurant.
Overall, visiting the Italian Alps in December promises an unforgettable experience filled with natural beauty, adventure, and relaxation. Whether you're seeking thrilling outdoor activities or simply want to soak up the serene atmosphere of these snowy mountainscapes, there's something for everyone in this winter wonderland. So pack your warmest clothes, grab your skis or hiking boots, and get ready to uncover the enchantment of the Italian Alps in December.
Festive Delights
Italy is known for its vibrant and festive Christmas markets that pop up in cities throughout the country during the month of December. These markets offer visitors a unique opportunity to experience the holiday spirit, local traditions, and delicious seasonal treats. From handmade crafts to delicious food and drink, here are some of the best Christmas markets to explore in Italy's cities.
One of the most famous Christmas markets in Italy is found in Milan. Located in the heart of the city, the market at Piazza Duomo is a magical sight to behold. The square becomes a winter wonderland with beautifully decorated stalls offering a wide range of products including artisanal crafts, clothing, decorations, and more. Visitors can sip on mulled wine or hot chocolate while enjoying live music and entertainment.
Another must-visit Christmas market is found in Turin. The market at Piazza Borgo Dora is one of the oldest in Italy and showcases traditional Piedmontese craftsmanship. Here you'll find an array of handmade wooden toys, intricate nativity scene figurines, sweets and pastries, as well as local delicacies such as truffles and cheese. The atmosphere is cheerful and lively, making it a delightful place to stroll around.
For those visiting Florence during December, make sure to visit the Weihnachtsmarkt at Piazza Santa Croce. This German-inspired market offers a unique twist on Italian Christmas traditions with wooden chalets selling everything from warm woolen items to handcrafted ornaments. You can also enjoy traditional German food like bratwursts and gingerbread cookies while immersing yourself in the festive atmosphere.
These are just a few examples of the many Christmas markets that Italy has to offer during December. Whether you're looking for unique gifts or simply want to soak up the holiday spirit, exploring these markets will certainly add an extra dose of magic to your visit to Italy in December.
Venice
As winter descends upon Italy, Venice transforms into a truly enchanting wonderland. Known for its captivating canals and iconic gondolas, the floating city takes on an even more magical atmosphere during the month of December. From festive celebrations to unique traditions, there are numerous reasons why Venice should be at the top of your travel list during this time of year.
One of the highlights of visiting Venice in December is witnessing the grand spectacle of St. Mark's Square. This historic plaza comes alive with dazzling Christmas lights and beautifully decorated trees, creating a truly festive ambiance. Take a stroll through the square and immerse yourself in the holiday spirit as locals and tourists alike enjoy outdoor ice skating and indulge in delicious treats from the various food stalls.
In addition to its festive atmosphere, Venice also hosts a variety of events and performances during December. The world-renowned La Fenice Opera House showcases stunning productions throughout the month, providing visitors with an opportunity to experience world-class music in a breathtaking setting. Furthermore, numerous art exhibitions take place throughout the city, allowing travelers to appreciate Venetian creativity and craftsmanship.
December is undoubtedly a special time to experience Venice's unique charm. Whether you're navigating through its meandering canals or getting lost amidst its picturesque alleyways adorned with twinkling lights, exploring this floating city during this season will undoubtedly create unforgettable memories. So pack your warmest clothes, grab a hot cup of Italian coffee, and prepare to be mesmerized by Venice's ethereal beauty in December.
Rome
Rome, the eternal city, is a perfect destination to embrace both ancient history and the Christmas spirit during the month of December. With its rich historical sites and festive atmosphere, Rome offers an enchanting experience that will leave you with unforgettable memories. Here are some highlights of what you can expect when visiting Rome in December.
Exploring Ancient History
Rome is known as an open-air museum, with ancient ruins scattered throughout the city. In December, these historical sites take on a special charm as they are beautifully lit up and decorated for the holiday season.
One must-visit site is the iconic Colosseum, where you can imagine gladiator battles taking place amidst a backdrop of sparkling Christmas lights. The Roman Forum and Palatine Hill are also worth exploring, offering stunning views over the city and a glimpse into ancient Roman life.
Immersing in Christmas Festivities
During December, Rome transforms into a festive wonderland with numerous Christmas markets and events taking place throughout the city. Head to Piazza Navona to visit one of Rome's most famous Christmas markets, where you can browse through stalls selling traditional crafts, decorations, and mouthwatering Italian treats. Make sure to try some roasted chestnuts or sip on a warm cup of cioccolata calda (hot chocolate) – both local favorites during the winter season.
The Vatican City
No trip to Rome would be complete without a visit to Vatican City, especially during December when it comes alive with Christmas celebrations. Take part in midnight mass at St. Peter's Basilica on Christmas Eve or attend the Pope's annual "Urbi et Orbi" blessing on Christmas Day in St. Peter's Square. Admire the stunning nativity scenes intricately crafted by local artisans displayed in various locations around Vatican City.
Whether you are fascinated by ancient history or seeking to immerse yourself in the joyous Christmas spirit, Rome offers a delightful blend of both. Embrace the magic of Italy in December by visiting this incredible city and create unforgettable memories that will last a lifetime.
Florence
When it comes to immersing oneself in the art, architecture, and holiday atmosphere, Florence is an absolute must-visit destination in Italy during December. As the birthplace of the Renaissance, this enchanting city offers a unique blend of historical significance and festive charm that is sure to captivate any traveler.
One of the highlights of visiting Florence in December is witnessing the city's remarkable art scene. Home to world-renowned museums such as the Uffizi Gallery and the Accademia Gallery, Florence boasts a rich collection of masterpieces by iconic artists like Botticelli and Michelangelo. Visitors have the opportunity to admire famous works such as "The Birth of Venus" and "David," while also appreciating lesser-known gems that showcase the incredible artistic heritage of this city.
In addition to its exceptional art, Florence also showcases its architectural marvels during December. Its historic center, a UNESCO World Heritage site, features stunning landmarks like the Florence Cathedral (Duomo), Giotto's Campanile, and Palazzo Vecchio.
Taking a leisurely stroll through the city allows you to appreciate the intricate details of these structures and gain insight into their historical significance. The sparkling Christmas lights adorning these architectural wonders add a magical touch to your exploration as you immerse yourself in Florence's holiday ambiance.
To make your visit even more memorable, Florence hosts several festive events and markets throughout December. The Piazza Santa Croce transforms into a winter wonderland during the German Christmas Market, where you can browse stalls selling handmade crafts, decorations, and local gastronomic specialties.
The Fierucola di Natale blends tradition with sustainability by focusing on organic food products from local farmers. These markets provide an excellent opportunity to find unique gifts and souvenirs while experiencing firsthand the joyful spirit of Christmas in Florence.
Naples
Italian Culture and Traditions
Naples, a city steeped in history and culture, offers visitors a unique glimpse into Italian traditions during the month of December. One of the most prominent traditions in Naples is the art of creating stunning nativity scenes, known as "presepi." These intricate displays depict the birth of Jesus and showcase the craftsmanship and creativity of local artisans.
Visitors can explore numerous nativity scene workshops throughout the city, where they can witness the process of creating these masterpieces first-hand. The Museum of San Martino also features a spectacular collection of presepi from different eras, showcasing the evolution of this cherished tradition.
Another cultural highlight in Naples during December is the celebration of Saint Barbara's Day on December 4th. In honor of this day, locals engage in various customs and rituals. One popular tradition involves planting wheat seeds in small pots to symbolize good luck for the coming year. Visitors can witness these customs while exploring the streets adorned with decorations depicting Saint Barbara.
The Beauty of Neapolitan Cuisine
Naples is renowned for its gastronomy, and December provides an excellent opportunity to indulge in traditional Neapolitan dishes with a festive twist. Throughout the city, Christmas markets offer a wide array of delicious treats such as struffoli (fried dough balls coated with honey), pastiera (a sweet ricotta-filled pastry), and panettone (a traditional Italian Christmas cake). The aroma of freshly baked goods fills the air as locals and visitors alike sample these mouthwatering delicacies.
For those seeking an unforgettable dining experience, Naples boasts numerous authentic pizzerias where visitors can taste some of Italy's best pizza. From classic Margherita to creative toppings like buffalo mozzarella or fresh seafood, Naples offers an unparalleled pizza experience that will delight any food lover.
Exploring Naples Beyond Christmas
While the Christmas season adds a special charm to Naples, the city has much to offer beyond its festive celebrations. Visitors can explore historical sites such as the ruins of Pompeii and Herculaneum, both easily accessible from Naples. Additionally, a visit to the National Archaeological Museum allows visitors to delve deeper into Italian history and admire ancient artifacts.
Nature lovers can also venture outside of the city and take a day trip to Mount Vesuvius or the idyllic island of Capri. These natural wonders provide breathtaking views and opportunities for outdoor activities like hiking or boat tours.
Naples also offers vibrant street life, bustling markets, and lively neighborhoods waiting to be explored. From the colorful streets of Spaccanapoli to the trendy district of Chiaia, visitors can immerse themselves in the local atmosphere and experience the true essence of Naples.
Amalfi Coast
One of the best places to travel in Italy in December is the stunning Amalfi Coast. While this popular tourist destination may be crowded during the peak summer season, visiting in December allows you to experience the serene beauty of the coastal towns without the large crowds. The winter season brings a sense of tranquility to the Amalfi Coast, offering a unique perspective and a chance to explore at your own pace.
The Amalfi Coast is known for its picturesque towns perched on cliffs overlooking the sparkling Mediterranean Sea. From Positano to Ravello, each town has its own charm and character. During December, you can enjoy leisurely walks along narrow cobblestone streets adorned with festive decorations. The mild winter climate allows you to take in breathtaking views of the sea without battling hoards of tourists for a spot on the beach.
In addition to its natural beauty, the Amalfi Coast also offers delicious culinary experiences during December. Many local restaurants remain open during this off-season period, serving fresh seafood and traditional Italian cuisine. You can indulge in authentic dishes while enjoying panoramic vistas of the coast. Moreover, visiting during December gives you an opportunity to sample regional specialties such as panettone, pandoro, and torrone that are only available during the Christmas season.
| Attractions | Recommended Activities |
| --- | --- |
| Positano | – Take a leisurely walk along Spiaggia Grande beach\n – Visit Santa Maria Assunta church with its iconic dome\n – Explore boutique shops offering local handicrafts and fashion items |
| Ravello | – Visit Villa Cimbrone gardens for stunning panoramic views\n – Attend classical music concerts at Villa Rufolo\n – Try traditional limoncello made with local lemons |
| Amalfi | – Discover the Duomo di Amalfi, a beautiful cathedral with Moorish influenced architecture\n – Explore the Paper Museum to learn about the town's historical papermaking industry\n – Enjoy a peaceful stroll along the harbor promenade |
Sicily
When it comes to experiencing the magic of Italy in December, Sicily is a destination that should not be overlooked. This beautiful island, located off the southern coast of Italy, offers travelers a unique combination of sunny beaches and vibrant Christmas celebrations. Whether you're looking to relax on the shores or immerse yourself in the local culture, Sicily has something for everyone during the holiday season.
One of the highlights of spending December in Sicily is the opportunity to celebrate Christmas with a distinctive Sicilian flair. The island boasts a long-standing tradition of unique Christmas customs and festivities.
From elaborate nativity scenes known as "presepi" to lively processions and street performances, Sicilian cities come alive during this time of year. Visitors can wander through bustling markets filled with traditional crafts, sample delicious local treats like cannoli and torrone, and marvel at stunningly decorated churches adorned with vibrant lights and decorations.
In addition to its festive atmosphere, Sicily also offers a pleasant climate even in December. While other parts of Europe are blanketed in snow, visitors to Sicily can still enjoy mild temperatures and sun-soaked beaches.
The island's stunning coastline features picturesque towns like Taormina, Cefalù, or San Vito Lo Capo, where visitors can soak up the sun or take leisurely walks along the shorelines. Whether you're lounging on sandy beaches or exploring ancient ruins against a backdrop of clear blue skies, the beauty of Sicily is enchanting all year round.
With its sunny beaches and unique Christmas celebrations, Sicily truly offers an enchanting escape for travelers seeking a different kind of holiday experience. From exploring vibrant markets to relaxing on golden sands, this Italian island has something for everyone. Embrace the magic of December in Sicily and create unforgettable memories that will last a lifetime.
Conclusion
Italy in December is a truly magical destination that offers a diverse range of experiences. From the stunning Italian Alps to the enchanting cities of Venice, Rome, Florence, and Naples, each place has its own unique charm and festive spirit. The Amalfi Coast and Sicily provide opportunities to explore serene coastal towns and sunny beaches while experiencing unique Christmas celebrations.
Traveling to Italy in December allows you to embrace the holiday season while immersing yourself in the rich history, art, architecture, culture, and gastronomy of this beautiful country. Whether it's exploring the Christmas markets in Italy's cities or witnessing the intricate nativity scenes in Naples, each experience is sure to leave an indelible mark on your memories.
In addition to embracing the magic of Italy during this time, visiting in December also means avoiding large crowds that are usually present during peak tourist seasons. This gives you the opportunity to fully immerse yourself in the beauty of each destination without feeling overwhelmed by bustling crowds.
No matter which part of Italy you choose to visit in December, whether it's the snowy mountains or sunny beaches, you are guaranteed an unforgettable experience filled with breathtaking scenery, delicious food, warm hospitality, and festive cheer.
So why wait? Embrace the magic of Italy in December and create memories that will last a lifetime. From exploring winter wonderlands to indulging in delightful Christmas treats, Italy promises an enchanting escape for all who visit during this special time of year.
Frequently Asked Questions
Which is the best place to travel in Italy in December?
Italy offers a variety of beautiful destinations to visit in December, each having its own unique charm. One particularly enchanting place to travel to in Italy during this time is the city of Rome. As the capital city, Rome is famous for its historical landmarks such as the Colosseum and the Roman Forum, which are less crowded during this off-peak season.
Additionally, the Vatican City, home to St. Peter's Basilica and the Sistine Chapel, can be explored without long queues. The festive atmosphere of Rome during December with its Christmas markets, decorated streets, and delicious food further adds to its allure as a top destination.
What is there to do in Italy in December?
Italy offers an array of activities and experiences for travelers in December. One popular activity is visiting the various Christmas markets that pop up throughout the country during this season. These markets offer a chance to immerse oneself in local traditions while shopping for unique gifts and sampling traditional Italian holiday treats.
Furthermore, December is an excellent time to explore Italy's smaller towns and villages that usually get overshadowed by more touristy destinations in peak seasons. Wandering through streets adorned with twinkling lights and indulging in regional cuisine make for memorable experiences.
Is December a good time to travel to Italy?
December can be a great time to travel to Italy depending on one's preferences. While it may not be ideal for those seeking warm weather or beach holidays due to cooler temperatures, it offers other advantages worth considering when planning a trip.
Smaller crowds and fewer tourists make exploring popular attractions more enjoyable since lines are shorter, reservations are easier to secure, and overall there is a more relaxed pace throughout the country. Additionally, experiencing Italy during the holiday season allows visitors to witness unique cultural traditions associated with Christmas celebrations while enjoying festive decorations and events that add an extra layer of charm to their trip.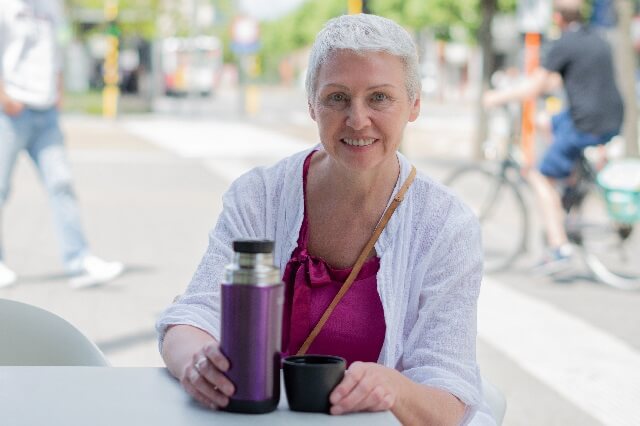 I'm a passionate traveler, writer, and Italophile. My fascination with Italy's history, art, and culture has led me on countless adventures across the Italian landscape. Through "I Live Italy," I share my love for this extraordinary country and aims to inspire others to explore its boundless beauty.