If you're considering traveling to Italy in December, you're in for a treat. This article will provide you with invaluable tips and information to help make your trip unforgettable. From the weather and clothing tips to exploring Christmas festivities and holiday traditions, we've got you covered.
We'll also take you through the charming cities of Italy, offer budget-friendly advice, and highlight unique winter activities and experiences. Plus, we'll share insider tips on beating the crowds and ensuring your safety throughout your Italian adventure.
December is a fantastic time to visit Italy for several reasons. The weather is chilly but not too extreme, creating a cozy atmosphere for exploring the country's beautiful cities and landscapes. Additionally, December brings about vibrant Christmas festivities that permeate every corner of Italy, offering a truly magical experience. Whether it's strolling through enchanting Christmas markets or witnessing unique holiday traditions across different regions, Italy is sure to captivate your senses during this time of year.
Now let's delve into the topics covered in this blog post: weather and clothing tips for traveling to Italy in December; insights into the Christmas festivities and holiday traditions; exploring Italy's charming cities; budget-friendly travel advice; unique winter activities; insider tips for beating the crowds; safety precautions and practical tips for visiting Italy.
By following our recommendations, you'll be able to plan an extraordinary trip that takes advantage of all that Italy has to offer in December.
So get ready to embark on a journey through one of Europe's most captivating countries during one of its most enchanting seasons. With our guidance, there's no doubt that your trip to Italy in December will leave lasting memories and create stories worth sharing for years to come.
Weather and Clothing Tips for Traveling to Italy in December
Italy experiences a variety of weather conditions in December, so it's important to be prepared when traveling to the country during this month. In general, December in Italy is considered winter, with cooler temperatures and occasional rain or snow. However, the climate can vary depending on the region, so it's essential to pack accordingly.
1. Overview of Weather Conditions:
Northern Italy: In cities like Milan and Venice, December tends to be cold with temperatures ranging from 3°C (37°F) to 10°C (50°F). Snowfall is common in these areas.
Central Italy: Cities like Rome and Florence experience milder winters compared to the north. Temperatures range between 8°C (46°F) and 15°C (59°F), but rainfall is more frequent.
Southern Italy: Regions like Naples and Sicily have relatively mild winters, with temperatures ranging from 9°C (48°F) to 16°C (61°F), making it a great choice for travelers seeking warmer weather.
2. Packing Recommendations:
Layered Clothing: With fluctuating temperatures, dressing in layers is essential. A warm base layer, a sweater or jacket for insulation, and a waterproof outer layer are recommended.
Winter Accessories: Don't forget hats, gloves, scarves, and earmuffs to keep yourself warm during your outdoor explorations.
Comfortable Shoes: Opt for footwear that will keep your feet warm and dry while providing good traction on potentially slippery surfaces.
Umbrella or Raincoat: Since rain showers are common in December, bringing an umbrella or a compact raincoat is advisable.
Remember that the weather can be unpredictable at times. Checking the forecast before you depart will help you make any last-minute adjustments to your packing list. Dressing appropriately will ensure you stay comfortable throughout your trip as you explore all that Italy has to offer in December.
Christmas Festivities and Holiday Traditions in Italy
Italy is known for its rich and vibrant Christmas festivities and holiday traditions. In this section, we will explore the unique Christmas customs that can be found in different regions of Italy, as well as highlight some enchanting Christmas markets and festive events across the country.
One of the most famous Christmas traditions in Italy is the Nativity scene, or "Presepe." You can find elaborate nativity scenes displayed in churches, town squares, and even private homes. In addition to the traditional figures such as Mary, Joseph, and baby Jesus, Italian nativity scenes often include an entire village with miniature houses, shops, and people.
In Naples, you can experience one of the most renowned nativity scenes at the San Gregorio Armeno market. This market is filled with workshops where artisans create intricate handcrafted figurines for nativity scenes. Visitors can browse through a wide variety of figures ranging from traditional to contemporary characters.
Another beloved tradition in Italy is the Feast of Seven Fishes, or "La Vigilia." This is a seafood-based meal that takes place on Christmas Eve. Families and friends come together to enjoy a feast consisting of seven different types of fish dishes. Each region has its own variations of the menu, but some common dishes include baccalà (salted cod), calamari (squid), and prawns.
During December, Christmas markets pop up all over Italy which are an absolute delight to visit. One notable market is held in Trento's Piazza Fiera.
With over 90 wooden stalls selling local crafts, food specialties like hot chocolate and strudel, and charming holiday decorations, this market truly captures the festive spirit. Another must-visit market is located in Bolzano's Piazza Walther where you can find an array of handicrafts from local artisans as well as regional delicacies like speck (a cured ham) and Glühwein (mulled wine).
If you're in Rome during December, be sure to visit the Piazza Navona Christmas market, which is one of the most famous in Italy. This bustling market offers an array of stalls selling toys, decorations, sweets, and handmade crafts. The centerpiece of the market is a magnificent carousel that adds extra charm and nostalgia to the festive atmosphere.
Exploring Italy's Charming Cities in December
Italy is home to many charming cities that are worth exploring, especially in December. While Rome, Florence, and Venice may be the most popular choices for tourists, there are other lesser-known cities that offer a unique experience during this time of year.
One such city is Naples, located in southern Italy. In December, Naples takes on a magical atmosphere with its beautiful Christmas lights and decorations. Stroll through the historic center of the city and visit the famous Nativity scenes that Naples is known for. Don't miss out on trying some traditional Neapolitan pizza while you're there.
Another city to consider visiting in December is Bologna. Known for its incredible cuisine and medieval architecture, Bologna offers a festive atmosphere during the holiday season. Take a walk through the Quadrilatero neighborhood and indulge in delicious local dishes like tortellini and tagliatelle al ragù. Be sure to visit Piazza Maggiore and admire the stunning Christmas tree and nativity scene.
Lastly, Genoa is a port city in northern Italy that should not be overlooked. In December, Genoa hosts one of Italy's largest Christmas markets where you can find handmade crafts, local delicacies, and festive decorations. Explore the historic center of Genoa with its narrow alleyways and Renaissance palaces, or take a stroll along the picturesque waterfront.
City
Attractions
Festive Highlights
Naples
– Historic center

Nativity scenes.
Traditional pizza

– Beautiful Christmas lights
Bologna
– Quadrilatero neighborhood

Piazza Maggiore.
Medieval architecture

– Christmas tree

Nativty scene.
Delicious local cuisine

Genoa
– Historic center

Renaissance palaces.
Picturesque waterfront

– Large Christmas market

Handmade crafts and local delicacies
Whether you choose to visit Naples, Bologna, Genoa, or any other city in Italy during December, you're sure to be captivated by the festive charm that fills the air. Each city offers its own unique experiences and attractions that will make your trip to Italy in December truly memorable. So pack your bags and get ready for an unforgettable adventure.
Budget-Friendly Tips for Traveling to Italy in December
Traveling to Italy in December can be a budget-friendly option for those looking to explore the country without breaking the bank. With a few tips and tricks, you can save money on accommodations, flights, attractions, transportation, and dining during your trip.
When it comes to finding affordable accommodations, consider staying in smaller towns or cities outside of the popular tourist destinations. These areas often have lower prices for hotels and vacation rentals while still offering easy access to the attractions you want to visit. Another option is to look into hostels or guesthouses, which are typically more budget-friendly than hotels.
For flight deals, flexibility is key. Try to be flexible with your travel dates and consider flying into less popular airports. Use flight comparison websites or set up price alerts to keep an eye out for any discounted fares. Additionally, booking your flights well in advance or taking advantage of last-minute deals can help you find cheaper options.
To save money on attractions, consider purchasing city passes or museum passes that offer discounts on multiple sites. Research free or discounted days at museums and landmarks, as many of them offer reduced admission fees during certain times or days of the week. Also, try exploring free activities such as walking tours or visiting public parks and gardens.
When it comes to transportation, opt for public transportation instead of taxis or private transfers whenever possible. Italy has an extensive network of trains and buses that are not only cost-effective but also allow you to experience the local culture more authentically. Consider getting a regional transportation pass if you plan on moving between different cities within a specific region.
Lastly, saving money on dining can be done by exploring local markets and grocery stores for fresh produce and ingredients. Picnicking in parks or enjoying street food is also a great way to taste delicious Italian cuisine without spending too much. Look out for lunch specials at restaurants where you can enjoy a full meal at a lower price compared to dinner menus.
With these budget-friendly tips in mind, you can make the most of your trip to Italy in December without breaking your bank. Take advantage of the lower tourist crowds during this season and enjoy all that Italy has to offer at a more affordable price.
| Tip | Explanation |
| --- | --- |
| Stay in smaller towns or cities outside of popular tourist destinations | This helps in finding more affordable accommodations. |
| Be flexible with travel dates and consider flying into less popular airports | This allows for finding cheaper flight deals. |
| Purchase city passes or museum passes for discounted entry | Saves money on attractions. |
| Opt for public transportation instead of expensive taxis or private transfers | Cost-effective and provides authentic local experiences. |
Unique Winter Activities and Experiences in Italy
Italy is not only known for its rich history, culture, and delicious cuisine but also for the unique winter activities and experiences it offers. When traveling to Italy in December, there are plenty of opportunities to embrace the season and create unforgettable memories. From exciting winter sports to cozy evenings with Italian cuisine and wine tasting, here are some activities you won't want to miss.
Winter Sports
Italy is a haven for winter sports enthusiasts. Whether you're a beginner or an experienced skier, the country offers countless resorts with excellent slopes and breathtaking alpine scenery. The Dolomites in Northern Italy are particularly renowned for their world-class ski resorts such as Cortina d'Ampezzo and Madonna di Campiglio. Other popular destinations include the Aosta Valley, which boasts stunning Mont Blanc views, and the Trentino region, known for its charming winter resorts like Canazei and Folgaria.
If skiing or snowboarding isn't your thing, don't worry. Italy also offers other thrilling winter activities such as ice climbing in Val di Cogne or snowshoeing amidst the picturesque landscapes of the Gran Paradiso National Park.
Cozy Evenings with Italian Cuisine
After a day of outdoor adventures, what better way to warm up than with delicious Italian cuisine? December is an ideal time to indulge in hearty dishes that are perfect for colder weather. Treat yourself to comforting classics like risotto alla Milanese in Milan or enjoy a steaming bowl of ribollita, a traditional Tuscan soup made with bread, vegetables, and beans.
In addition to classic Italian dishes, don't miss out on experiencing regional specialties that are enhanced during the holiday season. For example, Naples is famous for its Christmas sweets called "sfogliatelle," while Verona offers delightful "pandoro" cakes traditionally enjoyed during this time of year.
Wine Tasting
Italy is renowned for its excellent wines, and what better time to explore its vineyards and wineries than during the winter season? Take a tour of the famous wine regions like Tuscany, Piedmont, or Veneto, where you can enjoy tastings of bold reds, crisp whites, and sparkling Prosecco.
Many vineyards also offer special wine events and tours during December. From barrel tastings to Christmas-themed wine festivals, these experiences provide a unique opportunity to learn about the winemaking process while enjoying the festive atmosphere.
Insider Tips for Beating the Crowds and Making the Most of Your Trip
Italy is a popular tourist destination all year round, and December is no exception. In this section, we will provide you with some insider tips on how to beat the crowds and make the most of your trip to Italy during this bustling time of year.
Plan your itinerary strategically: One way to avoid crowds is to plan your visit to popular attractions during off-peak hours. Most tourists tend to visit famous landmarks like the Colosseum or the Vatican early in the day. Consider visiting these spots later in the afternoon or evening when there are fewer people around. Additionally, it's advisable to book tickets in advance for popular attractions to skip long queues.
Explore lesser-known gems: While everyone flocks to the main tourist hubs like Rome, Florence, and Venice, consider adding some off-the-beaten-path destinations to your itinerary for a unique experience. Places like Bologna, Verona, or Lecce have their own charm and offer a more authentic Italian experience without the overwhelming crowds.
Venture out in the evenings: Many tourists return to their accommodations after a day of sightseeing, leaving popular attractions relatively empty in the evenings. Take advantage of this opportunity by exploring places like Piazza Navona or the Trevi Fountain under an enchanting night sky. Apart from fewer crowds, you'll also enjoy beautiful lighting displays and magical ambiance that add an extra touch of charm.
Take advantage of local knowledge: Interact with locals and seek their recommendations on hidden gems and less crowded spots in each city you visit. They can share insights into local events, markets, or neighborhoods that aren't as commonly explored by tourists. These lesser-known areas often offer a more authentic taste of Italian culture and provide opportunities for unique experiences away from the masses.
Remember these insider tips when planning your trip to Italy in December so that you can make the most of your vacation without feeling overwhelmed by crowds at every turn. By exploring off-the-beaten-path destinations, visiting popular attractions strategically, and tapping into local knowledge, you're sure to have an unforgettable trip.
Safety and Practical Tips for Traveling to Italy in December
Important Safety Precautions
When traveling to Italy in December, it's important to take certain safety precautions to ensure a smooth and enjoyable trip. Firstly, be mindful of your belongings and avoid carrying large amounts of cash or expensive items with you. Pickpocketing can be common in crowded tourist areas, so keep your valuables secure and be aware of your surroundings.
Additionally, it's essential to have travel insurance that covers medical emergencies, as unexpected illnesses or accidents can occur during your trip. Familiarize yourself with the contact details for emergency services in Italy, including hospitals and police stations, in case of any emergencies.
General Travel Advice
Before your trip to Italy in December, it's important to research and familiarize yourself with the local customs and cultural etiquette. Italians are known for their warm hospitality and appreciation of politeness, so learning a few basic Italian phrases will go a long way in creating positive interactions with locals.
In terms of transportation, it is advisable to use reputable taxi services or public transportation options such as buses or trains rather than unlicensed taxis. Be cautious when using ATMs and make sure they are located in well-lit areas or within bank premises.
Useful Tips for Navigating Italy
Navigating the cities and towns in Italy can be an adventure itself but with these useful tips, you'll have no trouble getting around. Firstly, consider purchasing a local SIM card or using portable Wi-Fi devices to stay connected while on the go. This will allow you to access maps and translation apps easily which can come in handy during your travels.
When it comes to getting from one city to another, utilizing Italy's efficient train network is often the most convenient option. It is advisable to book train tickets in advance whenever possible as popular routes can sell out quickly during the peak holiday season.
Lastly, remember that December is a popular time for travel in Italy, so it's important to plan your itinerary ahead of time and make reservations for accommodations, restaurants, and attractions in advance. This will help you avoid disappointment or long queues at popular tourist spots.
By following these safety and practical tips, you'll be well-prepared for your trip to Italy in December and can enjoy all the beauty and charm the country has to offer.
Conclusion
In conclusion, traveling to Italy in December provides an unforgettable experience that combines the charm of the holiday season with the country's rich history and culture. From exploring enchanting Christmas markets to indulging in cozy evenings by sampling delicious Italian cuisine, there are countless reasons why December is a fantastic time to visit Italy.
Throughout this blog post, we have covered various aspects of planning a trip to Italy in December. We shared insights into the weather conditions during this month and provided recommendations on what to pack for a comfortable stay. We also delved into the unique Christmas traditions and festivities that can be found throughout the country, as well as highlighted some of the best cities to explore during this time of year.
Additionally, we offered budget-friendly tips, insider suggestions for beating crowds at popular attractions, and practical advice regarding safety and cultural etiquette. By following these tips, readers can make the most out of their trip while saving money and creating memorable experiences.
As we wrap up this discussion, we encourage readers to consider planning their own dream trip to Italy in December. Whether you're interested in immersing yourself in festive traditions or simply enjoying the beauty of Italian cities adorned with lights and decorations, Italy offers something special for everyone during this magical time of year. So pack your bags, embrace the holiday spirit, and get ready to create unforgettable memories in Italy.
Frequently Asked Questions
Is it a good idea to go to Italy in December?
Italy in December can be a great idea, depending on your preferences. While it may not be the typical tourist season, visiting during this time has its own unique charm. The cities are adorned with festive decorations and there is a cozy atmosphere that is perfect for enjoying the holiday spirit.
Moreover, December often brings lower tourist numbers, which means you can explore popular attractions without feeling overwhelmed by crowds. However, it's important to note that some smaller towns or attractions might have limited operating hours or even close for the winter season.
Is it cold in Italy in December?
Yes, Italy can be quite cold in December, especially in the northern regions and at higher altitudes. Generally, temperatures range from around 32°F (0°C) to 50°F (10°C), but it can vary depending on the region you are visiting. In places like Milan or Turin, colder weather is common and snowfall is possible.
On the other hand, cities like Rome or Florence usually have milder winters with temperatures rarely dropping below freezing point. It's advisable to pack warm clothing such as coats, sweaters, scarves, and gloves to ensure comfort while exploring.
Are things open in Italy in December?
Although December is considered off-season in Italy, many attractions and tourist sites remain open during this period. Popular destinations like Rome, Florence, and Venice continue to welcome visitors throughout the year and most of their major landmarks are accessible in December as well.
However, it's worth noting that certain museums or historical sites might have shorter opening hours during this time of year or may be closed on specific holidays such as Christmas Day or New Year's Day. Additionally, some smaller establishments or family-owned shops could choose to take vacations during this month so it's always a good idea to check ahead of time for any specific closures that might affect your travel plans.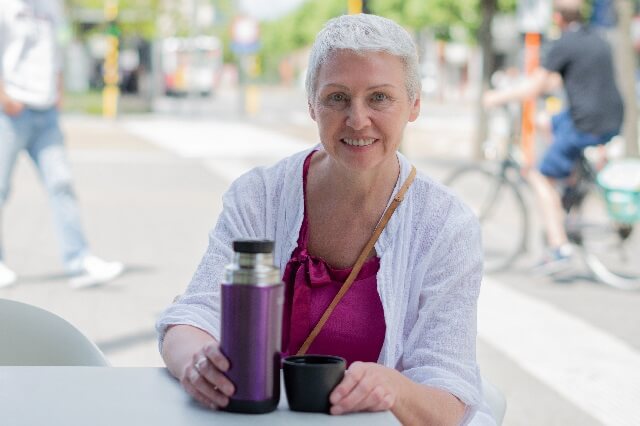 I'm a passionate traveler, writer, and Italophile. My fascination with Italy's history, art, and culture has led me on countless adventures across the Italian landscape. Through "I Live Italy," I share my love for this extraordinary country and aims to inspire others to explore its boundless beauty.