When it comes to finding the perfect winter destination, Italy should be at the top of your list. December is particularly enchanting, as the country's cities and countryside come alive with holiday cheer and unique traditions.
Whether you're drawn to ancient history, world-class art, romantic canals, or mouthwatering cuisine, Italy offers something for every traveler during this festive season. In this article, we will explore the best places to travel in Italy in December, showcasing the magic that awaits in each destination.
Italy in December is like stepping into a winter wonderland full of charm and beauty. The streets are adorned with twinkling lights, festive decorations line every corner, and the air is filled with a contagious joy. From the magical markets of Rome to the romantic canals of Venice, each city has its own special way of celebrating the holiday season.
First stop on our journey is Rome – a city where ancient history meets Christmas wonder. Rome comes alive during December with its charming Christmas markets, illuminations that light up iconic landmarks like the Vatican City and Colosseum, and traditional festivities that capture the spirit of the season. Immerse yourself in Rome's captivating holiday spirit as you stroll through Piazza Navona or enjoy a cup of hot chocolate near the Spanish Steps.
Next on our list is Florence – a winter wonderland for art lovers. Home to renowned museums and galleries such as the Uffizi Gallery and Accademia Gallery, Florence becomes even more alluring during December. Take in special exhibitions or events happening throughout the month as you explore one masterpiece after another. Marvel at Michelangelo's David or lose yourself in Botticelli's Birth of Venus before discovering Florence's hidden gems nestled amidst historic cobblestone streets.
As you plan your Italian adventure this December, remember that each destination offers its own unique experiences and delights. Soak up romance and festivities along Venice's picturesque canals before indulging in luxury shopping and Christmas extravaganza in Milan. Immerse yourself in the vibrant spirit of Naples and savor mouthwatering pizzas while exploring nearby attractions like Pompeii and Mount Vesuvius.
Find cozy getaways and indulge in delicious cuisine amidst the tranquil beauty of the Tuscan countryside. Finally, experience Sicily's Mediterranean charm as it wraps itself in Christmas spirit with vibrant markets, stunning nativity scenes, and festive street processions.
Whether you're seeking ancient history, world-famous art, romantic landscapes, or culinary delights, Italy offers a perfect winter getaway unlike any other. Join us as we embark on an adventure through some of the best places to travel in Italy this December, celebrating the magic and wonder that awaits at every turn.
Rome
Rome, the eternal city, is an enchanting destination during the month of December. Combining its rich history with the festive spirit of Christmas, Rome offers a unique and captivating experience for travelers. The city is filled with charming Christmas markets, illuminations, and traditional festivities that add a touch of magic to its ancient atmosphere.
One of the must-visit landmarks during December in Rome is the Vatican City. Here, visitors can marvel at St. Peter's Square adorned with a majestic Christmas tree and nativity scene. The Vatican Museums also host special exhibitions during this time, allowing art enthusiasts to explore masterpieces in a festive ambiance.
Another iconic attraction during December is the Colosseum, which becomes even more awe-inspiring when illuminated at night. Many tour operators offer guided night tours that provide a different perspective on this ancient amphitheater. Walking through its corridors while imagining past gladiatorial battles under the starry sky creates an unforgettable experience.
For those seeking traditional Italian Christmas experiences, Campo de' Fiori hosts a vibrant Christmas market where you can find handmade crafts and delicious Italian treats like panettone. Piazza Navona transforms into a winter wonderland with its famous Christmas market and carnival-like atmosphere. Visitors can enjoy street performers, traditional sweets, and beautiful crafts here.
In addition to these attractions, Rome's picturesque streets are decorated with sparkling lights and decorations throughout December. Taking a leisurely stroll around popular neighborhoods such as Trastevere or Via dei Condotti feels like stepping into a festive movie set.
Overall, visiting Rome in December allows travelers to witness the enchantment of this timeless city harmoniously blending ancient history with magical Christmas wonder. From exploring iconic landmarks to immersing oneself in traditional festivities, there is something for everyone in Rome during this special time of year.
Explore St. Peter's Square in Vatican City
Marvel at the illuminated Colosseum at night
Visit Christmas markets at Campo de' Fiori and Piazza Navona
Take a leisurely stroll through neighborhoods like Trastevere or Via dei Condotti to enjoy the festive atmosphere
Florence
Florence, with its rich artistic heritage and stunning architecture, becomes even more enchanting during the month of December. This vibrant city in Tuscany offers a winter wonderland experience for art lovers from around the world.
One of the must-visit attractions in Florence is the Uffizi Gallery, which houses an extensive collection of Renaissance masterpieces. Visitors can marvel at iconic works of art by renowned artists such as Botticelli, Michelangelo, and Leonardo da Vinci. During December, the Uffizi Gallery often hosts special exhibitions that showcase unique pieces or highlight lesser-known artists.
Another art treasure in Florence is the Accademia Gallery, most famous for being home to Michelangelo's David sculpture. This museum allows visitors to appreciate not only this magnificent masterpiece but also other works by Michelangelo and other Florentine artists. December often brings special events or exhibitions to the Accademia Gallery as well.
In addition to these world-class museums, Florence itself is like an open-air gallery during December. The city's historic streets are adorned with festive decorations and twinkling lights that create a magical atmosphere. Visitors can roam through charming Christmas markets that offer handmade crafts, traditional food specialties, and locally produced goods.
To fully immerse yourself in the art scene of Florence during December, consider timing your visit to coincide with one of the city's cultural events or festivals held during this time. For example, many churches host concerts featuring classical music or choir performances that add a melodious ambiance to the already mesmerizing surroundings.
For art lovers seeking a winter escape filled with creativity and beauty, Florence is undoubtedly a top destination to explore in Italy during December.
| Attractions | Special Exhibitions/Events |
| --- | --- |
| Uffizi Gallery | Special exhibitions showcasing unique pieces or lesser-known artists |
| Accademia Gallery | Events and exhibitions featuring works by Michelangelo and other Florentine artists |
| Festive decorations and Christmas markets in the city | – |
| Church concerts and choir performances | – |
Venice
Venice is a city that captivates visitors throughout the year, but during December, it takes on an even more enchanting quality. Known as the Floating City, Venice becomes a breathtaking winter paradise filled with romance and festivities along its famous canals. As you explore this magical destination during the holiday season, you will be mesmerized by the beauty of the canals adorned with Christmas lights and decorations.
One of the highlights of visiting Venice in December is experiencing the festive atmosphere in Campo San Polo. This central square transforms into a delightful ice-skating rink, where locals and visitors alike can glide gracefully amidst a backdrop of historic buildings. Whether you're an experienced skater or just trying it for the first time, this activity adds to the romantic charm of Venice during winter.
In addition to ice-skating, another not-to-be-missed activity in December is attending one of the exceptional opera performances at La Fenice. This iconic opera house is renowned for its beautiful architecture and superb acoustics. Immerse yourself in Italian culture as you enjoy a spectacular concert or opera production. The powerful voices and breathtaking performances will leave you speechless and add to your unforgettable experience in Venice.
Visiting Venice's Christmas markets is also a must-do during your stay. Stroll through these festive markets filled with local vendors selling unique crafts, art pieces, and traditional Venetian treats like panettone or torrone (nougat). It's an excellent opportunity to find special souvenirs or gifts for your loved ones while immersing yourself in the spirit of the season.
Milan
Milan, the fashion capital of Italy, truly comes alive during December with its extravagant Christmas celebrations and world-renowned shopping scene. This section will guide readers through the vibrant city of Milan during the holiday season, highlighting its iconic landmarks, best Christmas markets, luxury boutiques, and other festive activities.
For fashion enthusiasts and shopaholics, Milan offers a dreamlike experience during December. The city transforms into a shopper's paradise with its numerous Christmas markets that showcase an array of unique gifts and traditional Italian crafts. From Piazza Duomo to Navigli District, these markets offer everything from artisanal products to delicious treats and local delicacies. Visitors can browse through stalls filled with handmade jewelry, leather goods, clothing items, ceramics, and much more.
In addition to the Christmas markets, Milan's luxury shopping districts such as Via Montenapoleone and Galleria Vittorio Emanuele II are a must-visit for those seeking high-end fashion and designer brands. These renowned fashion hubs are beautifully decorated with festive lights and decorations during December, creating a truly magical atmosphere as shoppers explore their favorite boutiques.
| Attraction | Description |
| --- | --- |
| Duomo di Milano | One of the largest Gothic cathedrals in the world with stunning architecture. |
| Galleria Vittorio Emanuele II | An iconic shopping mall connecting Piazza del Duomo to Piazza della Scala. |
| Sforza Castle | A historic fortress housing museums and art collections. |
Milan's Christmas Extravaganza extends beyond shopping. Visitors can also admire the beautiful Christmas lights and decorations adorning the city streets, creating a festive ambiance throughout. The iconic Duomo di Milano is particularly enchanting during this time, with its magnificent facade illuminated by colorful lights.
For those seeking cultural experiences, Milan offers a variety of performances and events during December. The famous Teatro alla Scala showcases world-class opera and ballet performances, including special Christmas-themed shows. Additionally, museums such as the Pinacoteca di Brera and Leonardo da Vinci's Last Supper at Santa Maria delle Grazie provide art enthusiasts with the opportunity to explore masterpieces and exhibitions during the winter season.
With its perfect blend of fashion, shopping, and Christmas cheer, Milan is an ideal destination for travelers looking to indulge in luxury experiences while embracing the festive spirit. Whether it's exploring iconic landmarks or finding unique gifts at Christmas markets, Milan offers something for everyone during December.
Naples
Experience Vibrant Festive Spirit
Naples, the birthplace of pizza, is not only an ultimate destination for food lovers but also a vibrant and lively city during the holiday season. The streets come alive with colorful decorations, twinkling lights, and a contagious festive spirit. One of the most enchanting traditions in Naples during December is the Festivity of San Gregorio Armeno.
This street turns into an open-air workshop where skilled craftsmen create intricate nativity scenes known as presepe. Visitors can stroll through the decorated streets and witness the artistry firsthand or even purchase their own unique pieces as souvenirs.
Indulge in Mouthwatering Delicacies
Naples is renowned for its culinary delights and it doesn't disappoint during the holiday season. While exploring the city, visitors must indulge in traditional Neapolitan dishes that are especially popular during December.
Classic winter treats like "struffoli" (deep-fried dough balls coated in honey), "zeppole" (fried doughnuts filled with sweet cream), and "pastiera Napoletana" (a ricotta-filled pastry) are just a taste of the mouthwatering temptations available. Additionally, Naples offers an array of exceptional pizzerias that serve both traditional Margherita pizzas as well as creative seasonal variations topped with festive ingredients like roasted chestnuts or truffles.
Day Trips to Nearby Attractions
While immersing oneself in the holiday spirit in Naples is delightful enough, travelers have the opportunity to explore nearby attractions on day trips from the city. Just a short distance away lies perhaps one of Italy's most famous archaeological sites – Pompeii. A visit to this ancient Roman city frozen in time allows visitors to step back into history and marvel at the remarkably preserved buildings and artifacts buried under volcanic ash until its rediscovery in the 18th century.
For those seeking adventure and breathtaking views, a trip to Mount Vesuvius is a must. The volcano, which famously erupted and buried Pompeii in 79 AD, offers stunning vistas of the Bay of Naples and an opportunity to explore its volcanic landscape.
Tuscan Countryside
The Tuscan Countryside is renowned for its picturesque landscapes, charming villages, and mouthwatering cuisine. In December, this region transforms into a cozy winter retreat that offers a delightful escape from the bustling cities. Whether you're looking for relaxation, outdoor activities, or indulging in delicious food and wine, the Tuscan Countryside has something to offer every traveler.
One of the best ways to experience the charm of the Tuscan Countryside during December is by staying at an agriturismo. These farmhouses turned accommodations provide a cozy and authentic atmosphere, allowing you to immerse yourself in the local culture. Many agriturismos offer fireplaces, warm blankets, and traditional Tuscan decor, creating a perfect setting for relaxation and tranquility.
When it comes to food, the Tuscan Countryside is a haven for culinary enthusiasts. During December, you can savor hearty dishes such as ribollita (a vegetable soup), pappardelle al cinghiale (wild boar pasta), and bistecca alla fiorentina (Florentine-style steak). The region's cuisine emphasizes simple yet flavorful ingredients like local olive oil, pecorino cheese, and truffles. Pair your meals with a glass of Chianti Classico or Brunello di Montalcino wine for a truly unforgettable dining experience.
In addition to indulging in delicious cuisine, the Tuscan Countryside offers plenty of opportunities for outdoor activities. Take leisurely walks through charming medieval towns like San Gimignano or Monteriggioni and soak up the cozy ambiance. Alternatively, embrace adventure by hiking through rolling hills or cycling through countryside paths. December also provides an ideal time for winery visits where you can take part in tastings and tours while enjoying breathtaking views of vineyards.
The Tuscan Countryside in December is truly a magical destination that combines relaxation with culinary delights and outdoor adventures. So if you're seeking a cozy winter getaway, don't miss the opportunity to immerse yourself in the charm and tranquility of this enchanting region in Italy.
Sicily
When it comes to experiencing the enchantment of Italy in December, Sicily is a destination that should not be missed. This beautiful island is known for its unique blend of cultures and traditions, and during the holiday season, it truly comes alive with Christmas spirit. Vibrant Christmas markets, stunning nativity scenes, and festive street processions are just some of the delights waiting to be discovered in Sicily.
One of the highlights of visiting Sicily in December is exploring the lively Christmas markets. Cities like Palermo and Catania are transformed into bustling wonderlands filled with stalls selling handmade crafts, local delicacies, and traditional gifts. Visitors can wander through the colorful streets, browse for unique presents, and soak up the festive atmosphere. The scent of roasted chestnuts fills the air while jovial music plays in the background – truly a magical experience that captivates all who visit.
In addition to the Christmas markets, Sicily is famous for its elaborate nativity scenes. Known as "presepe," these displays are intricately crafted to depict different aspects of Italian life and travel/" target="_blank" rel="follow noopener">culture. From miniature replicas of historical landmarks to scenes depicting everyday village life, these nativity scenes are a true celebration of Sicilian tradition. Visitors can explore these displays throughout various cities on the island and witness the artistry that goes into creating them.
Furthermore, festive street processions are an integral part of celebrating Christmas in Sicily. Religious parades take place throughout December to honor important saints and biblical events. These processions feature ornate floats adorned with lights and sculptures depicting religious figures. People gather along the streets to watch these magnificent displays pass by while live music fills the air. It's truly a spectacle that showcases not only Sicilian devotion but also their sense of community during this special time of year.
Sicily offers a unique blend of cultural experiences wrapped in Christmas charm that is sure to create lasting memories. From exploring the vibrant Christmas markets to marveling at the nativity scenes and participating in the festive street processions, this Mediterranean gem is a remarkable destination for travelers seeking an authentic holiday experience.
Soak in the warmth of Sicilian hospitality, indulge in delicious treats like cannoli and panettone, and explore iconic landmarks such as Palermo and Mount Etna – all while immersing yourself in the joyous spirit of Christmas. Your Italian winter wonderland awaits on this beautiful island.
Conclusion
As the holiday season approaches, Italy beckons with its enchanting and unique atmosphere in December. From the ancient streets of Rome to the romantic canals of Venice, and from the artistic wonders of Florence to the culinary delights of Naples, there is something for everyone in this beautiful country during the festive season. Whether you are an art lover, a shopaholic, a food enthusiast, or simply seeking cozy getaways and breathtaking landscapes, Italy has it all.
In Rome, you can experience the captivating blend of ancient history and Christmas wonder. Explore the city's charming Christmas markets, colorful illuminations, and traditional festivities. Don't miss out on must-visit landmarks like Vatican City and the Colosseum for a truly magical experience.
Florence offers a winter wonderland for art lovers, with its renowned museums and galleries housing masterpieces from legendary artists. During December, special exhibitions or events may be taking place that should not be missed. Embrace the artistic heritage of this city while enjoying its festive spirit.
Venice transforms into a breathtaking winter paradise during December, with its canals adorned with Christmas lights and decorations. Take advantage of activities such as ice-skating in Campo San Polo and attending performances at La Fenice opera house. The romance and charm of this city will leave you spellbound.
Milan is a shopaholic's paradise during December with its best Christmas markets and luxury boutiques offering endless shopping opportunities. While indulging in retail therapy, make sure to visit iconic landmarks like Duomo di Milano and Galleria Vittorio Emanuele II.
Naples is a vibrant destination during the holiday season, known for its mouthwatering food scene and traditional Festivity of San Gregorio Armeno. Treat your taste buds to authentic Neapolitan pizza while exploring nearby attractions like Pompeii and Mount Vesuvius.
Escape to the Tuscan countryside for a cozy winter retreat amidst picturesque landscapes. Stay at top-rated agriturismo accommodations and indulge in delicious Tuscan cuisine, paired with local wines. Experience the tranquility and charm that this region has to offer.
Sicily, a Mediterranean gem, is wrapped in Christmas spirit during December. Immerse yourself in its vibrant markets, stunning nativity scenes, and festive street processions. Don't forget to try traditional Sicilian delights like cannoli and panettone while visiting iconic landmarks such as Palermo and Mount Etna.
Your perfect Italian winter wonderland awaits. Whether it's the history of Rome, the art of Florence, the romance of Venice, the fashion of Milan, the culinary delights of Naples, the tranquility of the Tuscan countryside or the unique culture of Sicily, Italy offers a myriad of experiences during December. Do not miss out on this opportunity to embark on your own Italian adventure during the holiday season. Start planning now and make memories that will last a lifetime.
Frequently Asked Questions
Is December a good time to travel to Italy?
December can be a wonderful time to travel to Italy, depending on what you're looking for in your trip. While the weather may be cooler and some tourist attractions may have shorter operating hours or closures for the holiday season, there are several reasons why December can be a great time to visit Italy. The cities are beautifully decorated with festive lights and Christmas markets, creating a magical atmosphere.
Additionally, you can experience unique cultural traditions and celebrations throughout the country during this time, such as the Feast of the Immaculate Conception in Rome or the Feast of Saint Lucy in Sicily. Furthermore, traveling in December often means fewer crowds and lower prices compared to peak tourist season, allowing you to enjoy popular sites with more ease and potentially save some money.
Where in Italy is best in December?
When it comes to determining the best place to visit in Italy during December, it largely depends on your preferences and interests. However, one city that stands out is Florence. Known for its rich history and artistic heritage, Florence offers a charming atmosphere year-round.
In December, you can admire famous landmarks like the Duomo or Ponte Vecchio adorned with Christmas lights while strolling through narrow cobblestone streets. Another popular destination during this period is Venice. Although it can get chilly in December, Venice's unique architecture and picturesque canals create an enchanting setting especially during Christmastime when the city hosts several festive events including markets and concerts.
Which part of Italy is warm in December?
If you're seeking warmer temperatures while visiting Italy in December, head towards the southern regions of the country where milder climates can be found. Southern locations such as Sicily or Sardinia tend to have more temperate weather during this time of year compared to their northern counterparts.
While it may not be beach weather, these regions offer pleasant temperatures that allow for outdoor activities like exploring ancient ruins or hiking scenic trails without being burdened by extreme cold weather conditions elsewhere in Europe during winter months. Keep in mind that even in the southern parts of Italy, December can still be chilly, so it's advisable to pack layers and be prepared for cooler evenings.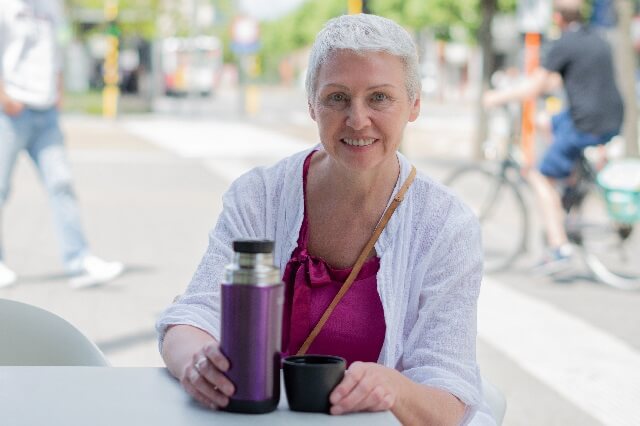 I'm a passionate traveler, writer, and Italophile. My fascination with Italy's history, art, and culture has led me on countless adventures across the Italian landscape. Through "I Live Italy," I share my love for this extraordinary country and aims to inspire others to explore its boundless beauty.