Italy is a fascinating country with historical cities, scenic countryside, mountains, beautiful coast and art treasures. There are countless museums and artifacts for the history enthusiast.
[wp_ad_camp_2]
It's a modern country too and offers the best in designer clothes shopping and fine cuisine. Holidays in Italy can be very expensive but tourists on a budget can still have a great time if they look around for the cheaper accommodation and eating places. There are top class hotels, bread and breakfast accommodation and campsites. Many people stay on farms in rural areas, looked after by a family and eating delicious home cooked meals.
Food and wine is an enjoyable aspect of any stay in Italy.
Italians love their food and are proud of their wine. In fact, menus do not usually include foreign wines. It's worth noting that standing up at a bar is less expensive than sitting at a table. Breakfasts tend to be small affairs, perhaps coffee and pastry or bread and cheese or cold meats. Holidays in Italy involve so much more than pizza and pasta. The menus are extremely versatile and there are regional differences. Risotto, a creamy rice dish, is popular and gelato is the word for the many varieties of ice cream. Tiramisu, a coffee flavored cake, is another favorite dessert.
A trip to Rome is always memorable and there is so much to see.
The highlights are the Vatican City with the great art works of Michelangelo and Bernini, the Coliseum where the ancient Games took place and numerous churches and museums. Florence is another city, steeped in history and the work of the great, Renaissance artists. The domed cathedral of Santa Maria del Fiore is most impressive, as is the Campanile Tower, the Medici Chapel and the Uffizi Art Gallery. For romantic holidays in Italy, the place to head for is Venice. Its canals, squares, bridges and narrow streets give the city a unique atmosphere.
Rural Italy is becoming more and more popular with tourists.
Tuscany is particularly beautiful with hilly and mountainous terrain in much of the region. There are lovely valleys too and attractive Tuscan farm houses. The southern region of Campania includes the city of Naples and there are many tourist destinations, including the Greek Temples at Paestrum, Sibyl's Cave at Cumae, the Roman ruins at Pompeii and the volcanoes at Vesuvius. Holidays in Italy, whether in town or country, offer variety, sunshine and a warm welcome from the friendly local population.
You may also be interested in:
[wp_ad_camp_4]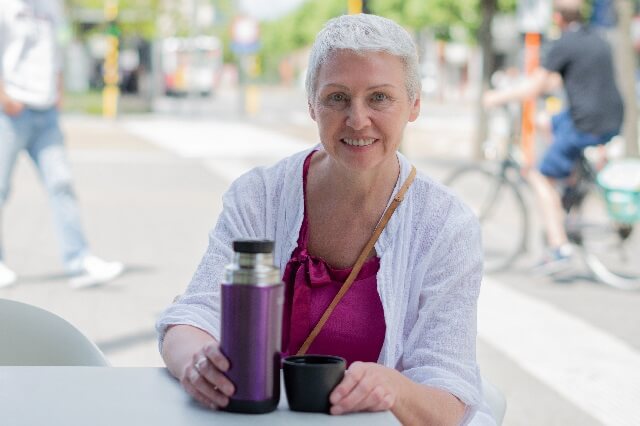 I'm a passionate traveler, writer, and Italophile. My fascination with Italy's history, art, and culture has led me on countless adventures across the Italian landscape. Through "I Live Italy," I share my love for this extraordinary country and aims to inspire others to explore its boundless beauty.