Italy is said to be one of the most romantic places to visit for your honeymoon. If you are planning a vacation to Italy and never had a honeymoon or recently got married, this is the perfect place to go. Venice is the most popular destination for lovers and there are several companies that will help you plan your honeymoon as a vacation in Italy.
[wp_ad_camp_2]
Venice-Honeymoons.com is one such company that provides a one stop shopping experience. If you want to be in Venice for a winter honeymoon they have a package that includes skiing in the Dolomite Mountains. They will fly you into the Venice airport and you will spend 2 nights in Venice and then 5 nights in the mountains in a beautiful chalet.
A courtesy bottle of champagne is given to all visitors and all breakfasts are included. A half day guided tour will be given privately and you can decide where you want to go on this walking tour. When you are in the mountains, you will get 3 day ski passes and a 3 course meal will be provided along with wine for dinner each evening.
You will also be given a 1 hour sleigh ride. If you are planning your honeymoon vacation in Italy a ski trip to Venice may be one of the most romantic getaways you could try. If you visit Venice in the warmer months one of the most romantic things you can do is to go on a private gondola ride. Be sure to kiss under the Bridge of Sighs because it is said that lovers who do so at sunset are assured of their eternal love to one another.
For a romantic honeymoon Italy vacation in Florence, try Perillo Tours. They offer a great 4 night stay in this beautiful city surrounded by some of the most amazing scenery and landscapes in the world. You will spend the 4 nights at the Santa Maria Novella hotel and breakfast will be included in your stay.
This specific tour is also provided in the off season and makes for a great getaway and a chance to truly experience Italy without the crowds.
Venice and Florence are not the only places to consider going to for a romantic honeymoon vacation in Italy. Rome may also be the perfect venue for this. This city is also known as the Eternal City and there are several castles that you could stay at to experience the feeling of eternity.
Most of these castles are over 300 years old and many honeymooners like the thought of staying at these ancient places. You can walk on the same small streets that Caesar did and explore this beautiful city together as you begin your new life during this Italy vacation.
You can view the sunset from your hotel room looking over buildings that could be a thousand years old or museums that hold works of art by some of the greatest artists in history and take in all the culture and history you are surrounded with.
So if you are planning a honeymoon vacation don't forget to explore options in Italy. This country has coasts, rolling hills, beautiful mountains, historic architecture and amazingly beautiful landscapes and may be the perfect backdrop to represent a new beginning.
You may also be interested in:
[wp_ad_camp_4]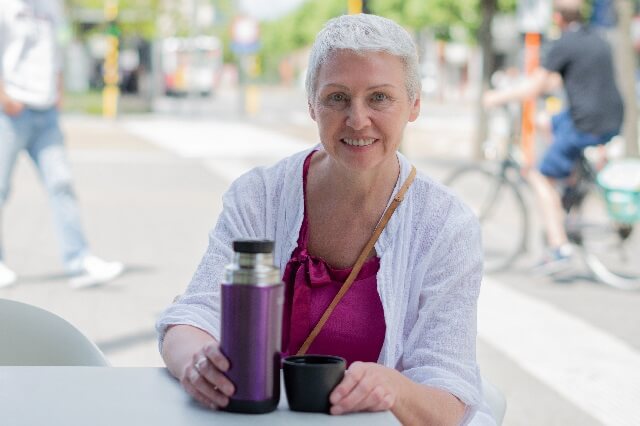 I'm a passionate traveler, writer, and Italophile. My fascination with Italy's history, art, and culture has led me on countless adventures across the Italian landscape. Through "I Live Italy," I share my love for this extraordinary country and aims to inspire others to explore its boundless beauty.